Today I want to share a recipe that has been in my family for awhile. My great aunt is from Italy and being from the north, Italian food was a big deal anyways. One of my favorite Italian dishes is Italian Sausage. You can make this dish as spicy or as not spicy as you like with just a few tweaks!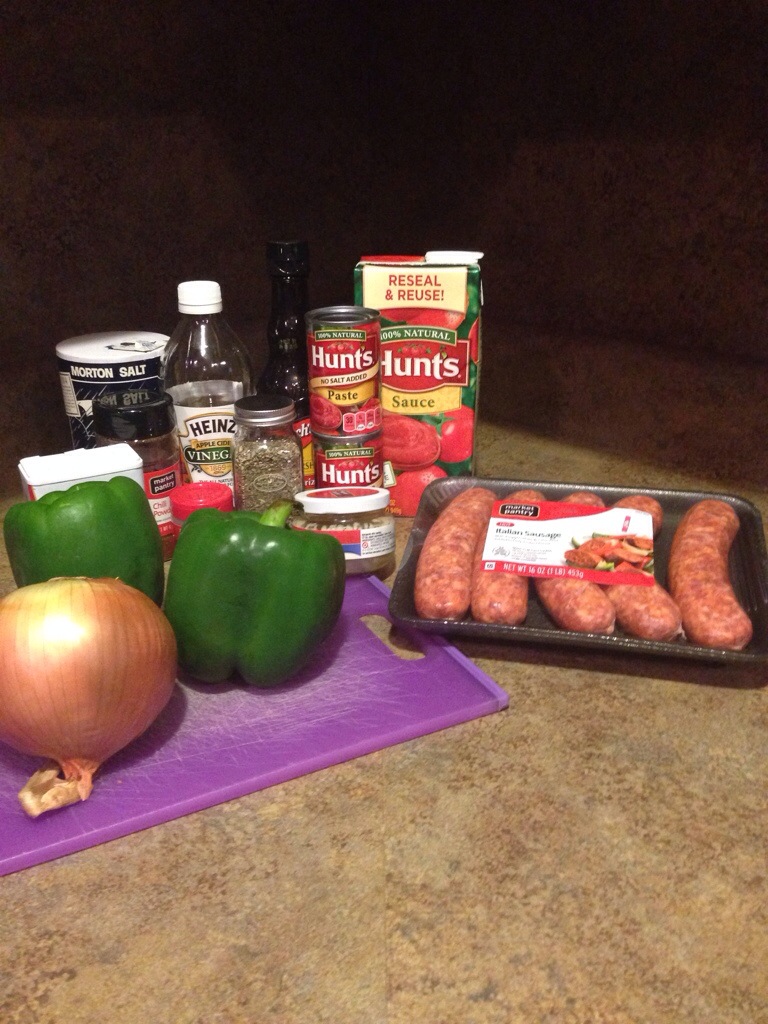 What you need:
Italian sausage – I use hot, if you don't like spicy food…use mild. You can use one to two packages, usually a package has five links in it.
Tomato sauce – I used a 33 ounce container but you could also use the 28 ounce can
28 ounce can crushed tomatoes
2 small cans tomato paste -(I prefer no salt added, but to each their own!)
2 green bell peppers
1 onion
1/2 teaspoon minced garlic
1/2 teaspoon salt
1/4 to 1/2 teaspoon black pepper (the more you use the hotter it will be)
1 teaspoon chili powder
4 teaspoons Worcestershire sauce
2 teaspoons vinegar
1/4 teaspoon celery seed
Italian seasoning – I don't measure Italian seasoning, I just dump. You want to add some when you add the other seasonings, and then you want A LOT on top at the very end.
What you do:
– Dump tomato sauce, crushed tomatoes and tomato paste into a crock pot.
– Add the sausage. Now, I cut each sausage link into three pieces, I prefer to serve this in a bowl and they fit better that way. They also cook faster this way.
-Add all the seasonings, Worcestershire sauce and vinegar.
-Cut up the peppers and onions into strips and add to the crock pot. They should be cut in strips like this…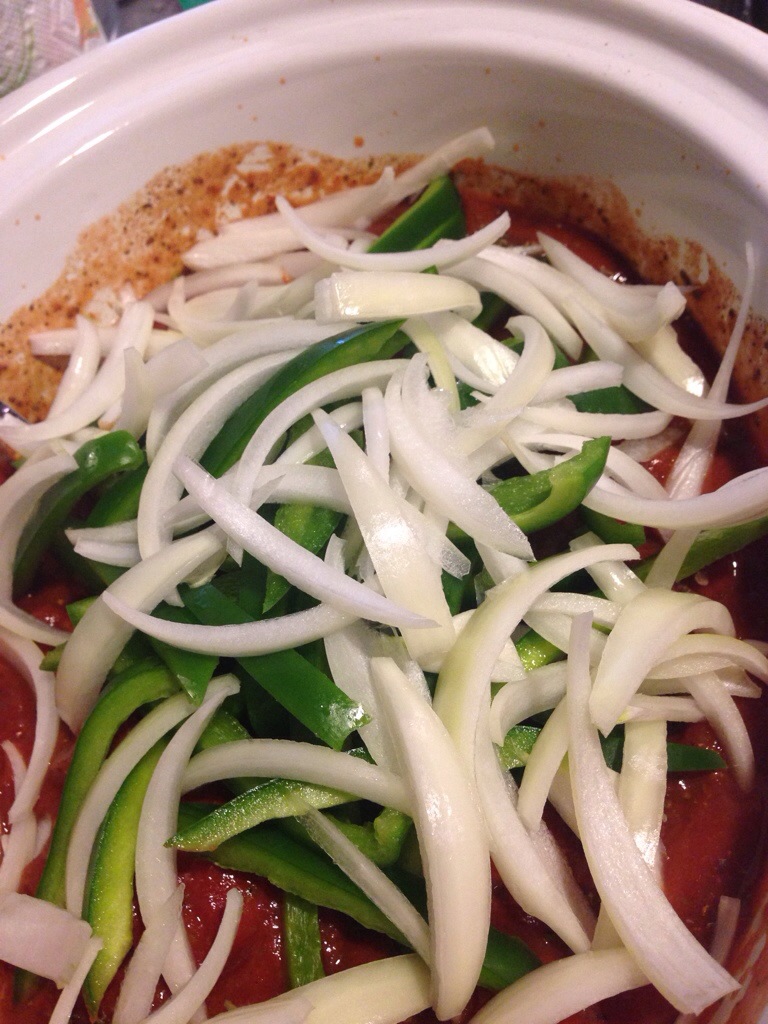 -Mix everything around and make sure all the sausage pieces are covered by sauce.
-Now sprinkle Italian seasoning pretty heavily over the top once everything is in.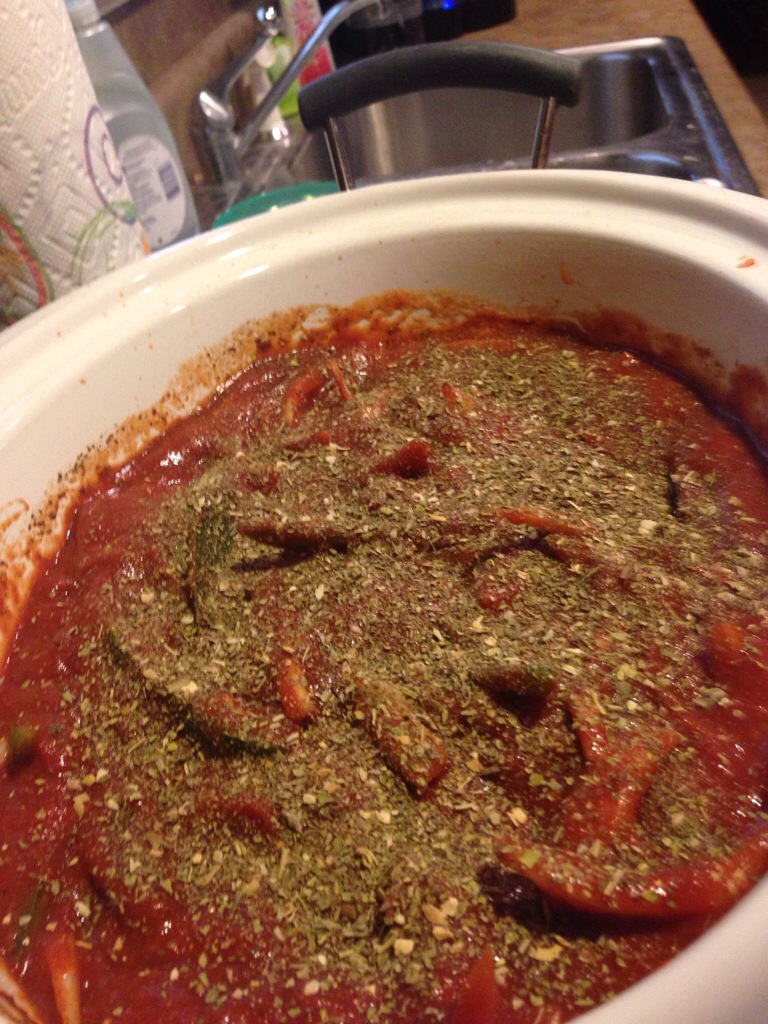 Cook on low for eight hours or on high for four to five. Stir and serve!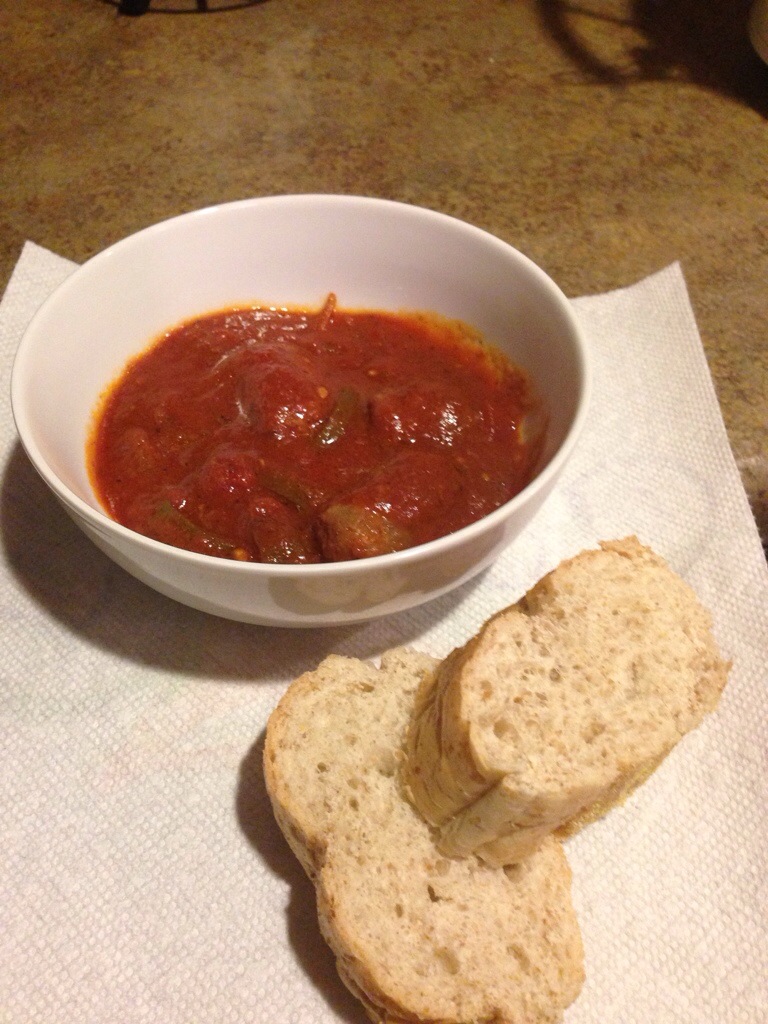 I serve this with fresh wheat french bread. I LOVE to dip the bread into the spicy sauce. Yum yum yum!