Things looked a little different this weekend for Easter. Normally we spend most of the day at Chris's parents house. We knew we had bad weather coming on Sunday, so Saturday morning…we decided to have our Easter Egg Hunt. I put the eggs outside around our house, the weather was absolutely gorgeous! Zoe had so much fun running around collecting them all.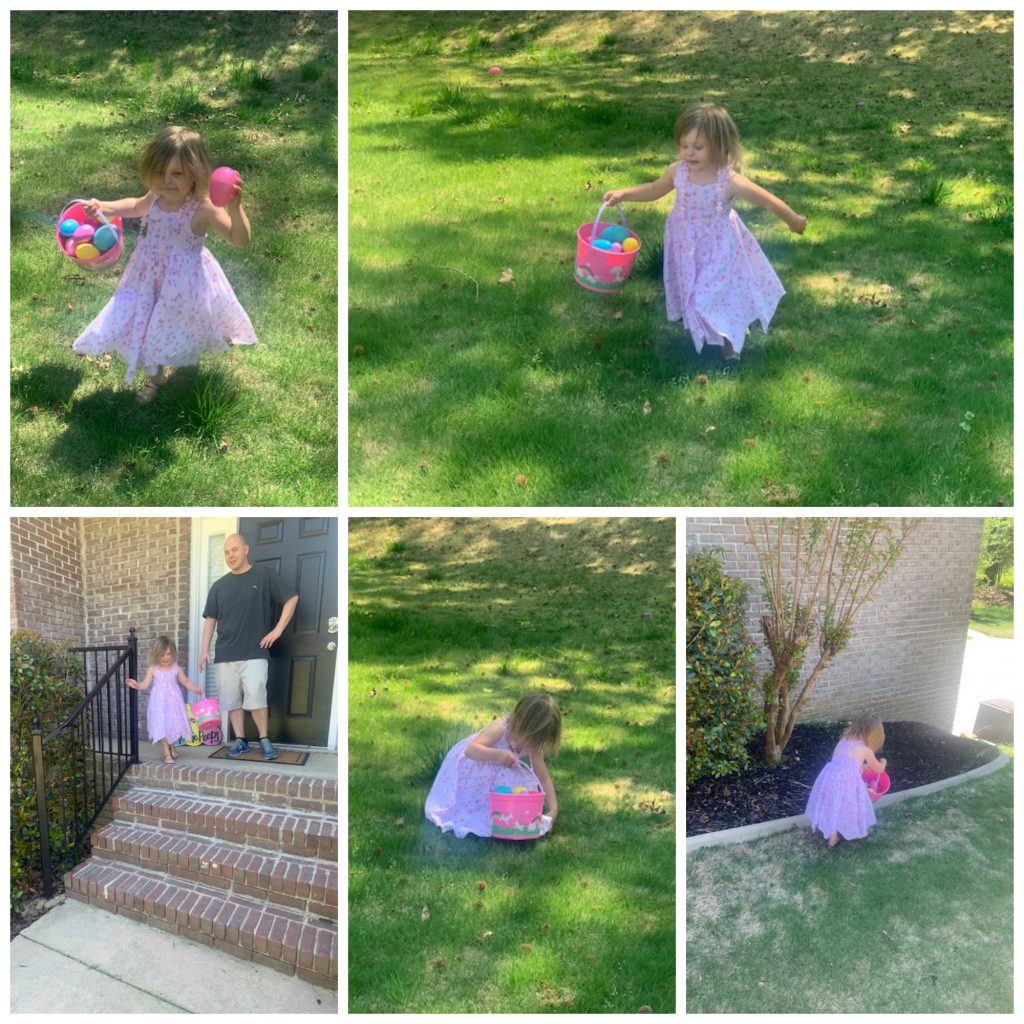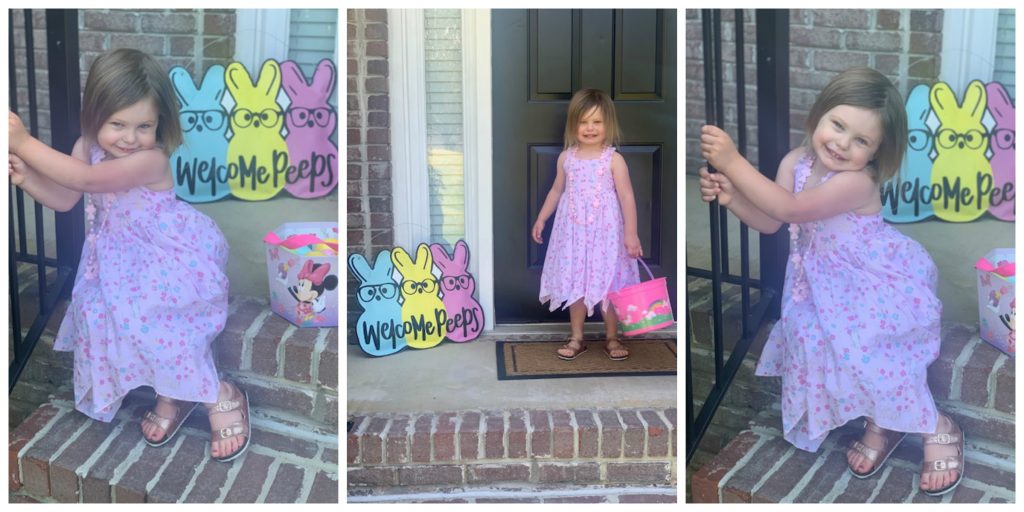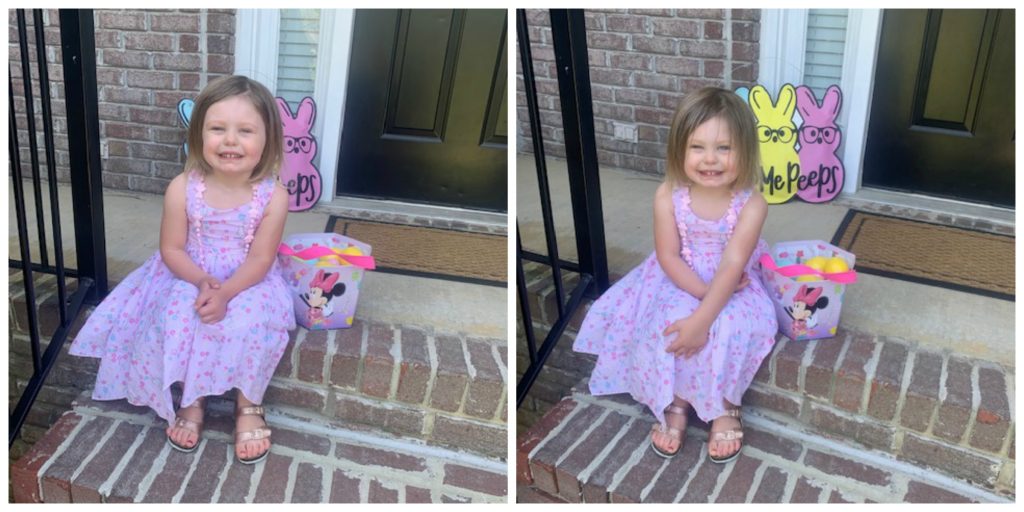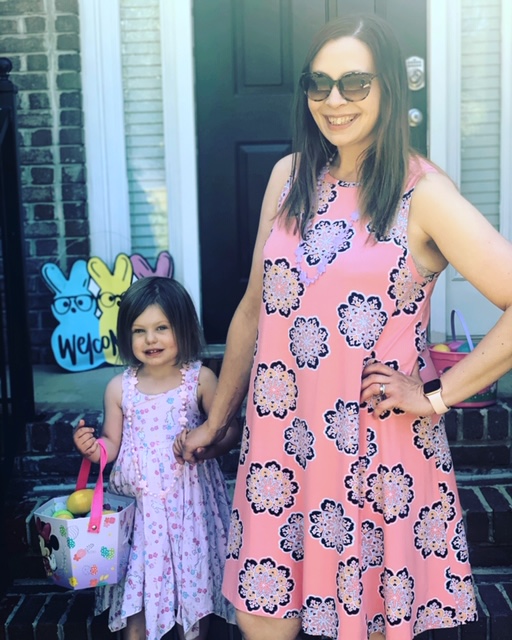 We also made homemade sugar cookies and decorated them. It is a two day process, as the dough has to sit overnight in the fridge. Best cookies ever. They were always my favorite growing up. My mom always made them every holiday with us. I like to carry on that tradition.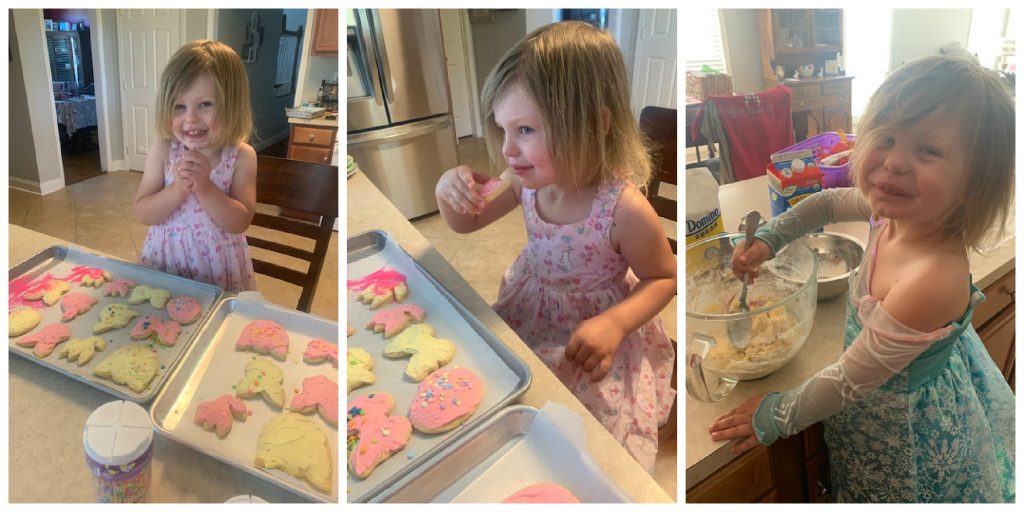 We took advantage of the rest of the day and took two big walks around our neighborhood, and played a lot in the yard.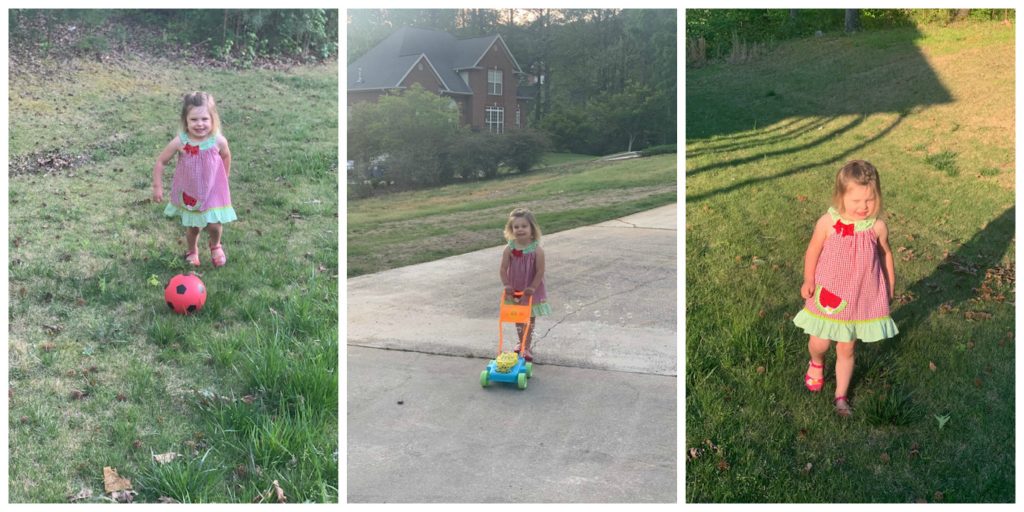 Sunday morning we got a quick ride in on Zoe's new bike before the storms rolled in. The Easter Bunny was extra generous this year…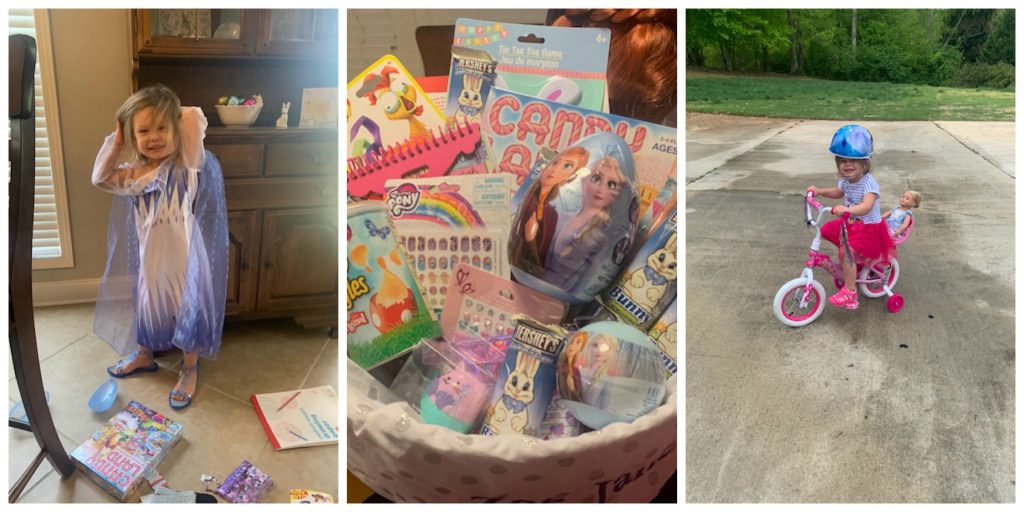 We had a big Easter lunch with ham, zucchini au grauten, green beans, pineapple casserole (lightened up) and sweet potatoes. It was delicious!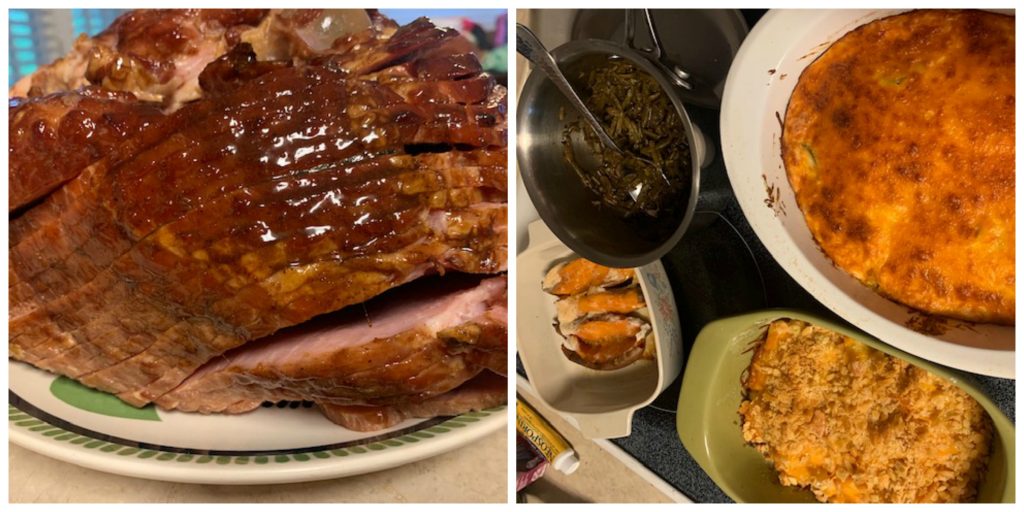 The rest of the day was spent watching James Spann's weather updates on TV and playing 100 games of Lucky Duck and Candy Land.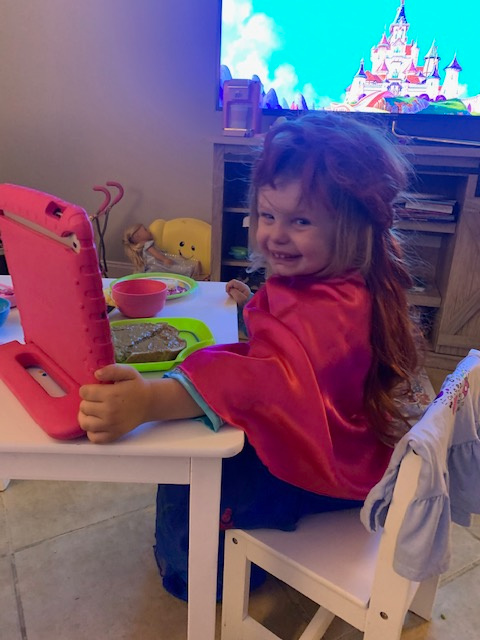 Luckily, we just got a lot of rain at our house with tons of thunder, lightening and some really high winds. We have tree branches down all over our yard, I heard them hitting the house last night!!! I am thankful we didn't have to run to the basement at all, others nearby weren't so lucky. I saw this on a friend's Facebook page, and it couldn't be more true…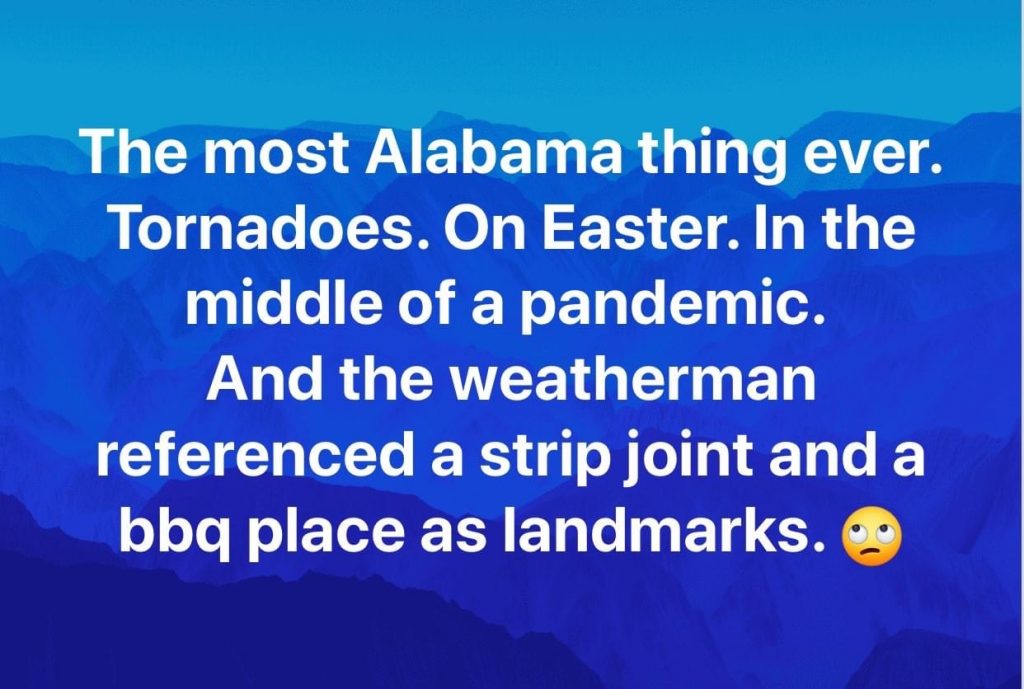 I hope you all had a wonderful Easter at home. I know it looked different this year, but I also hope that it was a time to reflect on the things that are really important.