One of my favorite places to go for lunch on Friday is Tazikis. It is a greek style restaurant with gyros and great sides like pasta salad and cucumber salad. I thought about it last time I was there, and I just knew I could recreate cucumber salad at home!!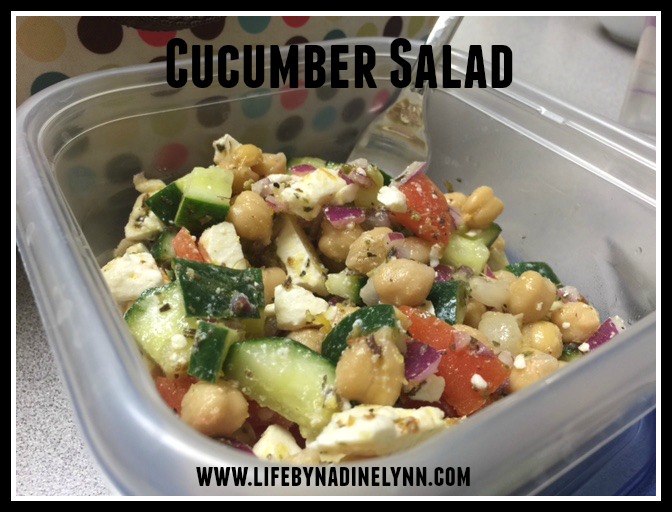 Theirs just had cucumbers, red oinions and tomatoes with feta. I decided to add some garbanzo beans to make it more filling.
What You Need
1 cucumber (diced)
1/2 red onion (diced)
1 can of garbanzo beans (drained and rinsed)
4 roma tomatoes (diced – I also cut out the juicy seedy part so it didn't over power or make the salad soggy or slimy)
feta cheese (I love feta, I used the entire 4 or 6 ounce container)
3 tbsp red wine vinegar
1/4 cup of olive oil
2 tsp oregeno
1/2 tsp salt
What You Do
– Combine the red wine vinegar, olive oil, oregano and salt in a small bowl with a whisk.
-Combine the cucumbers, onions, tomatoes, garbanzo beans and feta in a bowl. Add dressing and mix.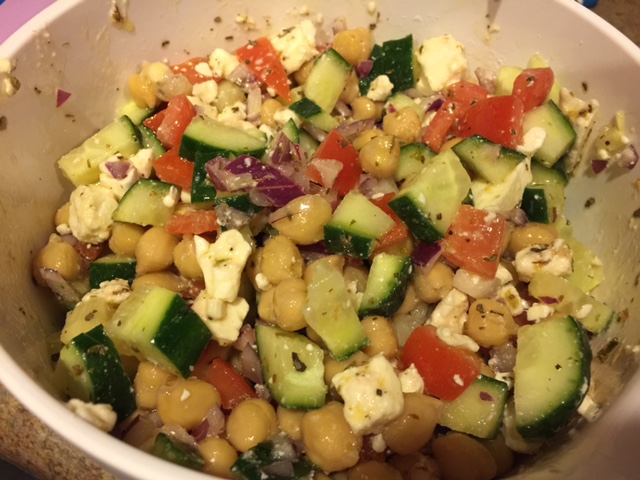 – I kept mine in the refrigerator and served it cold for lunches all week.
Enjoy!
I also wanted to share what I have been having for lunch lately. You can really get stuck in a rut with lunches when you bring them at least 4 days per week. I reserve most Fridays for what has become my "lunch club," where I go out with same group of girl friends. No matter how tempting my co-workers lunch choices are each day, I manage to stick to my guns and eat what I bring. There is so much more than just sandwiches and salads, you guys!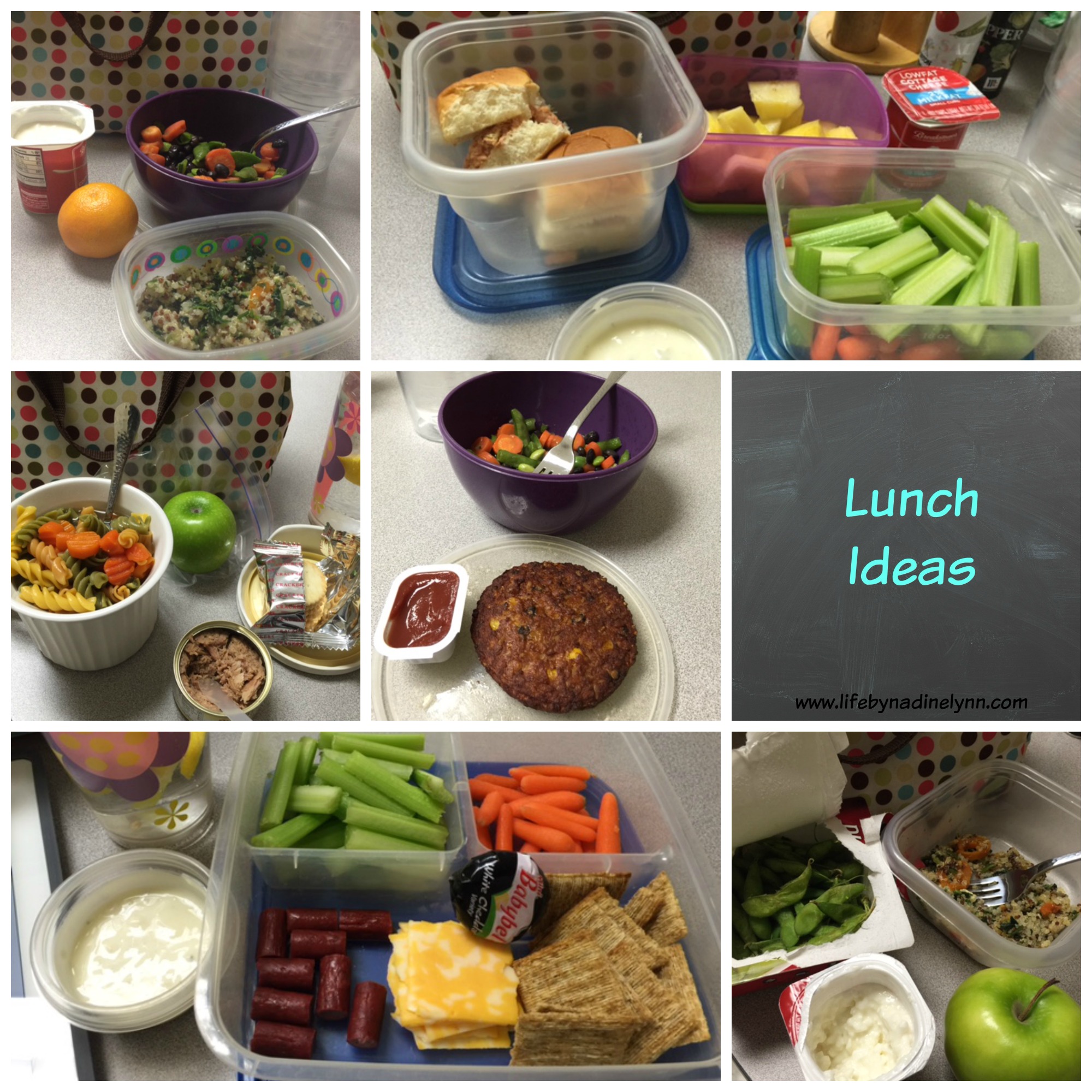 Above you will see veggie soup with vegetable noodles, turkey sausage, cheese and crackers, cottage cheese, mixed steamed veggies, lemon pepper tuna with crackers, quinoa with spinach, tomatoes and feta cheese, apples, cuties, celery and carrots, edamame, black bean burgers, and ham salad sandwiches. If you have questions about any of them (recipes or where I get it) just ask in the comments below!
What are some of your favorite lunch ideas? I am always looking to switch it up!