So I have something to confess.
I have been keeping a little secret for awhile now.
I'm pregnant!
*Blog land gasps"
Yup, it is true!!! Since the day the first test read positive (who am I kidding- the first three tests) I have been trying to think of a fun or clever way to announce our big news. But when it came down to it, I couldn't think of a better way than a confessions post. So here are the answers to the questions you may be asking:
How Far Along: I will be 20 weeks on Friday. For those who can't math, Baby Mathews will be debuting around December 2, 2016.
Holy shit I am going to have a baby before the year ends!!! 
Were we trying: Yes, we were trying. By trying I mean we got it on the first try. I wasn't expecting that and couldn't be happier.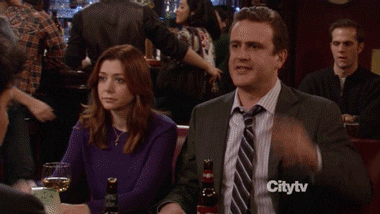 Gender: Sure life has few surprises and blah blah blah. But you know what? I don't like surprises! And I don't want a bunch of gender neutral shit. We actually had our anatomy scan yesterday and we know whether or not we will be bringing home a son or daughter!!! Butttttt I want you to guess before I give it up. It's just more fun that way.
Symptoms: I am feeling alright. There were a few weeks there in the first trimester where I came  home and felt like death every night, but I never physically got sick. Though there were days I wanted to. Oh, how I wanted to. I have really bad hip pain most days but such is life.
Sleep: I never knew what true exhaustion felt like until I started growing a human. The struggle is real. I slept fine until about week 10. That is when my hip pain started and let me tell you, it isn't much fun. I got a Snoogle Pillow and while it does ease my hip pain, I still have a  hard time falling asleep and staying asleep. I wake up at least 5 or more times a night just to change positions. I can only imagine it getting worse as the bump grows. Oh, and the bathroom visits increase!
Workouts: Yup, still waking up at 4:30am Monday-Friday to get my workouts in. I have quit running and am walking on the treadmill. I do some pregnancy barre work outs, still do strength training with weights, but have moved down to 3 and 5 pound weights for the most part. I have also been doing random pregnancy workouts from Youtube, and staying away from jumping around like Jillian Michael type stuff. Trust me, I don't miss her. Or running.
Cravings/Aversions: Starting around week 7 or 8, I started to not want meat. The only meat I could stand was in the form of a hamburger or tacos. Also, salads were not my friend there for awhile either. I have been craving a ton of fruit and carbs. So many carbs! Then there was that day I had to have mac n cheese, and the day I had to have ramen noodles, and the time Chris and his friend were heading to Walmart and I told them they had to get me hot tamales. Oh, and the visit to Taco Bell for a beef chalupa supreme. But that one was a huge let down. Never again. It just wasn't good. Sorry, Taco Bell. My most recent obsession? Chocolate Cheerios with milk. I have had like six bowls in the last four days.
Missing: I am not going to lie, I miss sushi and my soft cheeses like blue and feta. I can live without alcohol, it doesn't really bother me at all. Except for when Laura sent me a picture of a Strawberry Shortcake beer from Cigar City and I really wished I could have had just a sip to see if I liked it. And that occasional glass of wine after a long day.
To be honest, I am surprised no one has said anything about my lack of beer pictures in my weekend shenanigan posts. You guys aren't very observant! Not to mention all of the natural products and shit that I have been obsessed with. Not sharing a whole lot of clothing options on my favorites post because well I can't really buy fun clothes anymore! And have you noticed you have not seen a single picture of me in months?? Come on guys!
It has been so hard not to share in my favorite moments of the week that I had a positive pregnancy test, or getting to hear my sister squeal when I told her the news, or that we got to hear the heartbeat for the first time. Hearing that heartbeat? Probably the coolest moment of my life so far. No joke!
And of course yesterday was my most favorite doctor appointment yet. Chris and I sat staring at the monitor as they were taking all the baby's measurements waiting to get to the goods. We were so excited to just know already!!!
Don't worry, this isn't going to turn in to a mommy blog. There is nothing wrong with mommy blogs but that hasn't been my style here. And let's be honest…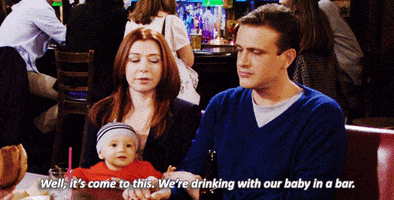 I have toyed around with starting a separate blog to document my pregnancy journey because I know that those who don't have kids and care nothing about them probably don't want to read my bump dates and other baby related things. So I took the leap this past weekend and started Mommy Babbles! If you want to follow along with my pregnancy journey, you can follow me there as well. I will keep blogging a regular schedule on Life by Nadine Lynn and the Mommy Babbles blog will be sporadic as I feel like it for now.
On Mommy Babbles I wrote a post on telling our family, first thoughts of being pregnant, gender wives tales and a bump post where you can see a few pictures of my bump on various weeks. Let's just say if you saw me, it would be no secret that I am pregnant! My torso is super short and this baby is allllll kinds of out right now!
What do you think? Boy or Girl?!?!