It's confession time!!!! Give it to me baby!!!!!
Oh yeah! Rocking the old school songs today! Don't even pretend that you didn't love that song. If you don't know what song I am speaking of…then you are probably a baby with no fine lines around your eyes and you shut your whore mouth!
–Speaking of songs…I listened to Aerosmith's Pink about five times on my way to work yesterday. I don't know why? I was in a weird music mood. I get that way. Every day.
–After the Sh!t Chris says link up, I am not sure if I should be jealous at how much more attention he gets than me on my own blog, or feel good that I am the one whom calls him husband.
Me every day at 9:15 am
–I totally went out to an unplanned lunch yesterday with one of my friends. Sometimes you just need to get out of the office and ditch your brown bag! I said it once and I will say it again; COURTNEY YOU ARE A BAD INFLUENCE!!!!
–Basically now that we have started working more on getting our house together, I want to decorate all the things!!! You can send your donations to: Make Nadine's House Pretty….
–My work shoes that I wear like four days a week are a sad atrocity. One of them now makes a weird squeaky sound when I walk. the insides are torn to hell, and one of the backs of one of the shoes has completely torn apart…making walking in them entertaining at times. Yet, I continue to wear them and if you only saw them with my pants on….they look perfectly normal and not a hot mess express heading right to hell! I figure after Easter it will be appropriate to wear flipflops "sandals" to work and these shoes can finally retire to the trash can. Where they should have retired back in oh I don't know….November!!!!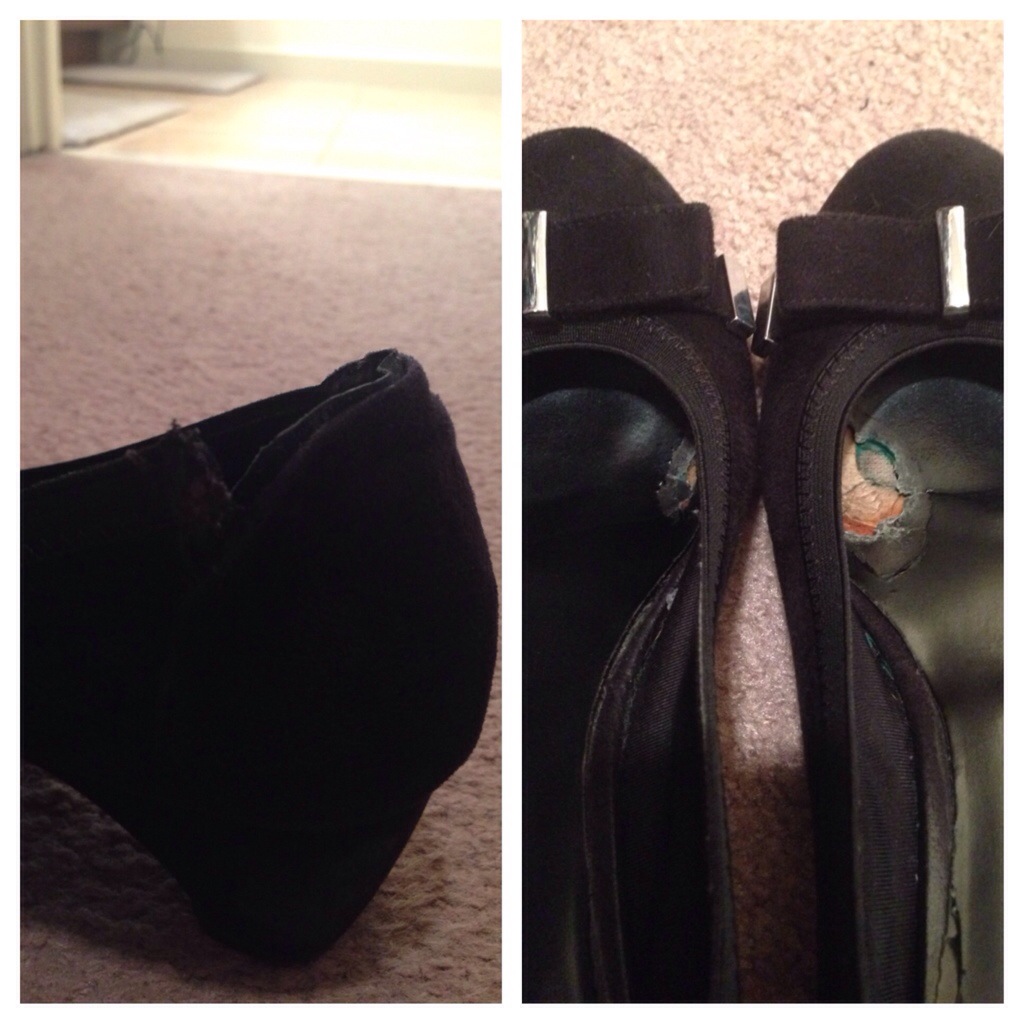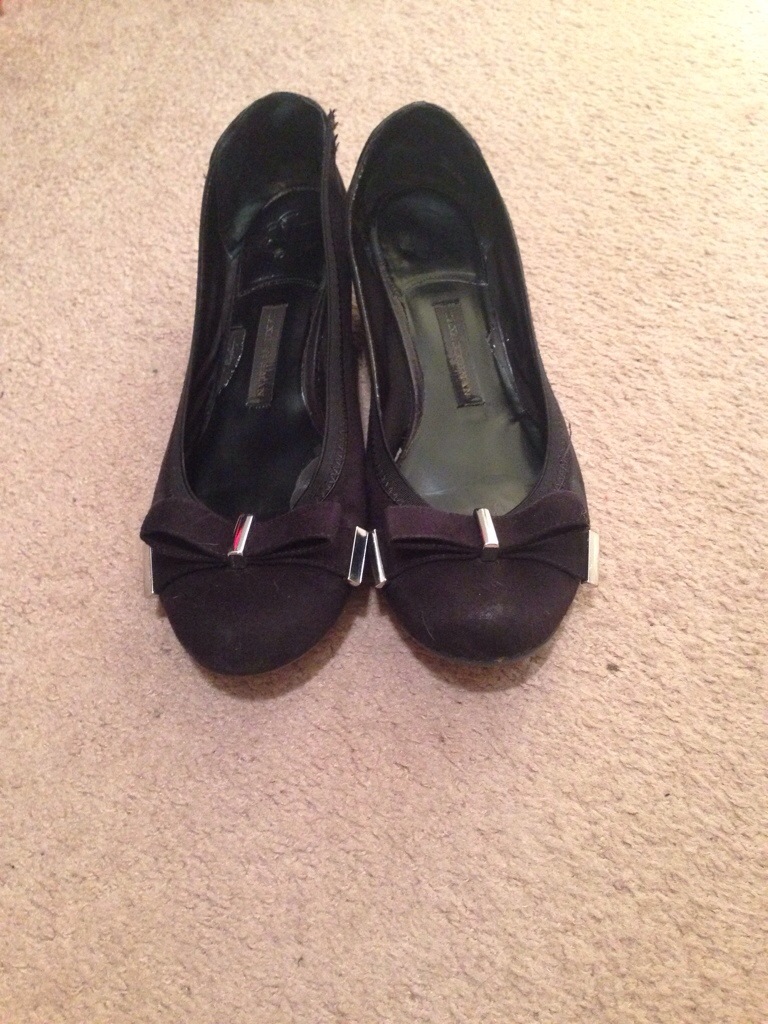 See, they look perfectly normal from anyone's view. Stop judging! They are the only shoes that I found that don't kill my feet! Irreplaceable if you ask me!
–We may be getting a kitten…or two…soon. We are working towards having our very own zoo. I haven't had a cat since college, what is the best kitty stuff out there for all you people who love all the animals? There are a LOT of cat haters up in blog land dude. Like, don't get me wrong…I am a DOG person…but I have a soul and love all the furry critters. I mean, if I could have a pig, I would. Hell, I still might 😉
Linking up with Kathy and Liz today!