It is the second Tuesday of the month. You know that the means!!! Another edition of Sh!t Chris Says!!!!!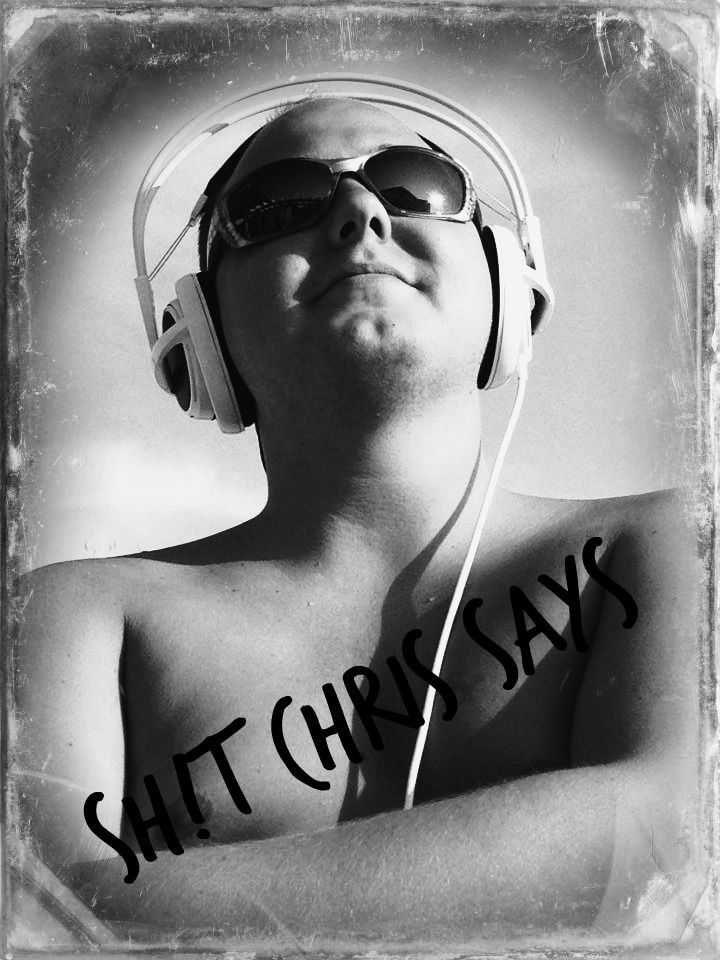 —-We are at Red Robin for a Friday night dinner. We decided to sit at the bar because duh, no screaming kids. We had ordered some beers and were snacking and making friends with our bartender. We learned that she is sort of new to the whole craft beer experience and hasn't tried many. Chris says: "Shes cute. Like a beer virgin. I want to take her to World of Beer with us one day!"
—-Chris asked me to get a Claritin D out of his glove box in his car. I was like ummmm you have some in there? Sure enough, there it was! As I am handing it to him, he shows me this meme:
—-We are lying on the couch watching TV and Chris farts.
Chris: "Oh good, it doesn't smell."
Then he proceeds to lift the blanket.
Me: "Don't encourage it."
Chris: "It's not alive…."
Me: "Well they come out pretty fresh more often than not!"
Chris: " Let's try to reason with it!"
—-Chris went to get a massage one Friday after work. During his massage, a train goes by.
The girl giving the massage: "I hate the train, it sounds like it could derail at any time and kill us it's so close."
Chris: "I can see the headline now 'massage with an unhappy ending.'"
She had a good sense of humor and laughed.
—-Chris messages me on gchat, our conversation went like this:
Chris: I may not be home for a few days.
Me: Why?
Chris: I had a file server go dead. I need a Bennett witch.
Me: LOL ummm ok, why?
Chris: To raise this shit from the dead. DATA GO AWAY FROM THE ANCHOR.
(You have to watch Vampire Diaries to get that joke.)
Then I look on Facebook, and he created this meme:
#IT nerd probz