Happy Wednesday!!! And if you live in Alabama, Happy Snow Day!!! I am working from home today without pants awaiting the snow! This might be the best thing ever. I hope we get to see some snow! In true southern fashion, I am ok with snow as long as I am safe and warm at home with my doggies. Gracie and Mac will be my assistants today. Mac is a ballbuster I tell ya!
–Yesterday at work I was already thinking about Day 2 of C25K (my work out this morning). Perhaps I have finally caught the running bug after years of loathing in. Either way, I am just excited to be out of my rut! #beastmode
–I think the treadmill is going to be the best thing that ever happened to me. I have a serious competitive side that comes out when the treadmill says I have burned "x" amount of calories during my work out and I think…well that is only 25 more away from this number. Then I get to that number and I think oh many just a few more and I hit this…..and so my workout went about 10 minutes longer than the program said this morning! 🙂 #OCD
–I have the best sister in the entire world! The fact that she came to help us out on Sunday with no notice means the world to me. Not an easy task with four kids! We weren't always close growing up, but I cannot express how much our relationship means to me now. #sistersarebestfriends
–I finished Serial and don't know what to do with my life commute time. It might be time to dive into audio books! Kristen will be so pleased. #booknerd
–Pinterest is a black hole of my time. I go on there for one thing and two hours later I have pinned 250 things and still haven't looked at the thing I went on there for! #ADD
–I had this awesome post planned out in my head for tomorrow about the amazing clothes I saw at Target, but then nothing I wanted to share was available online. #WTF Target? Don't you hate when that happens??
Confessions in ecard
My single days…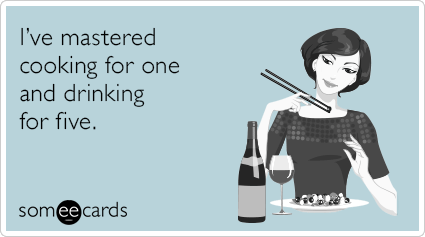 Not that I need anymore, but better than my ass.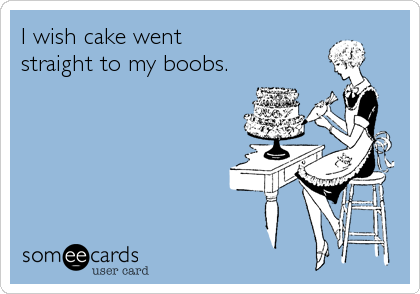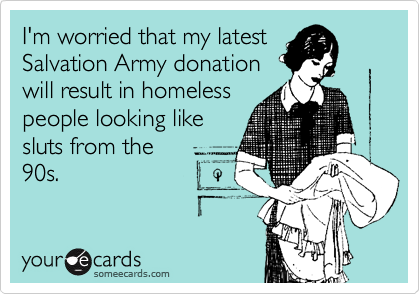 Maybe later today