–While doing my fall TV post yesterday, I learned that Twisted was cancelled. Sadness came over me. Then anger. WTF ABC Family. You ended a show without a real finale!!! I have no clue what happens after all my invested time watching. It makes me so angry!!!!
–I am also angry with Jillian right now. Work out 7 and 8 of Body Revolution are ridiculous! I am fairly certain she is trying to kill me!!! I was actually excited that today was cardio day, it is sort of a break from the insanity! And you know how much I HATE cardio! WTF Jillian?!
She be like:
And I am like:
–The highlight of my day during the week is my afternoon snack, a Quest bar. Be it cookie dough, cookies and cream, strawberry cheesecake, apple pie or raspberry white chocolate…it tricks me into thinking I am eating dessert when in fact I am trying to get my protein levels up! That is what I call winning!
–Every time I wear my nude Michael Kors wedges I swear it will be my last. I can walk just fine in them, but they pinch/rub the bone that sticks out on the inside of my feet so bad. It never fails, one morning I look at them in my closet and cant remember why I don't wear them because they feel fine walking around the house. Then around 1:00pm at work I am like oh yeah….this is why!!!!!! But they are so pretty!!!!!
The culprits: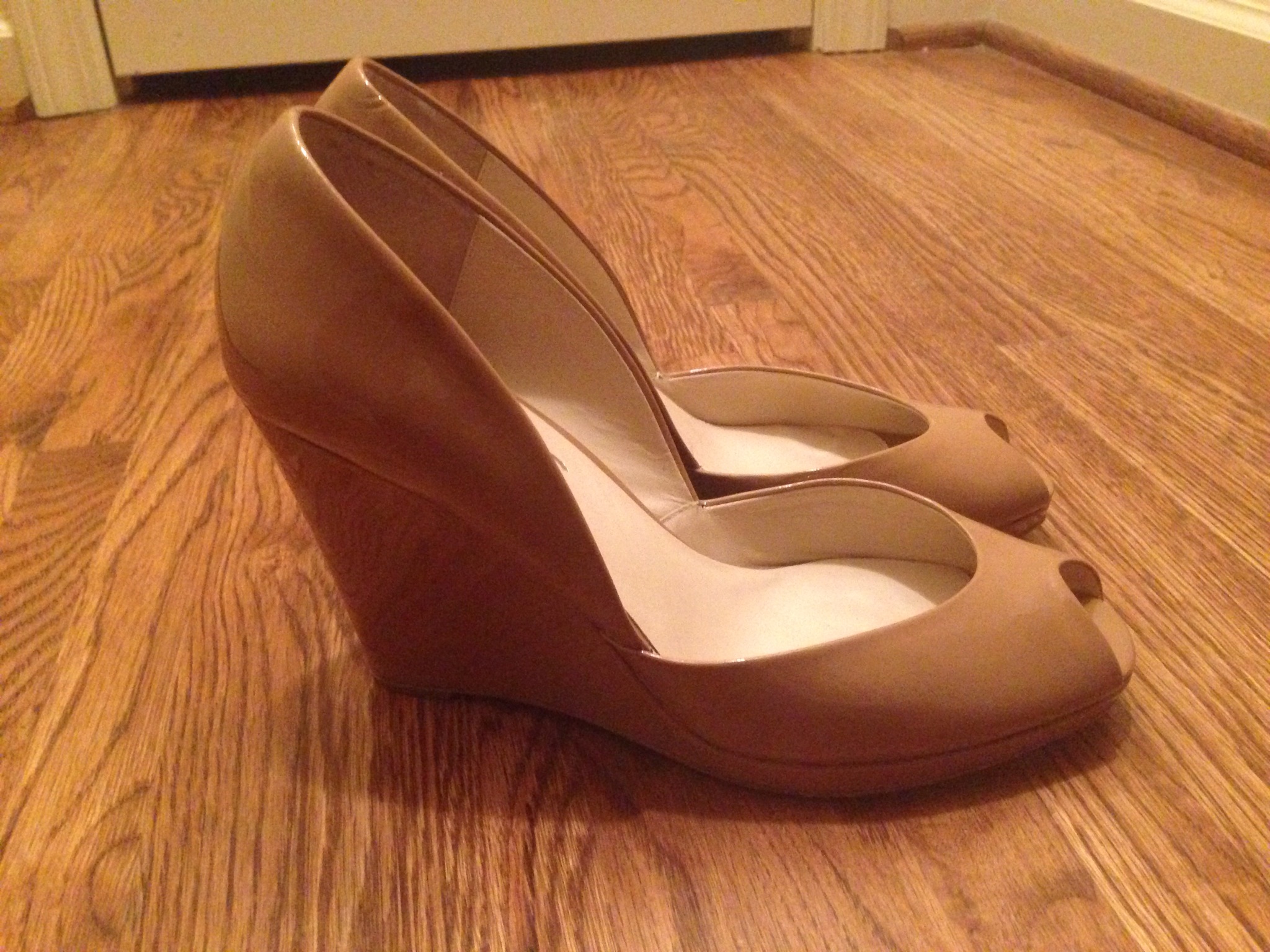 Why you gotta hurt so bad?
Oh well, what do the say? In the name of fashion! Or some crap…
Confessions in ecard
Does anyone else feel like saying this while ordering?
Or do you feel like this when you are cleaning???
This is so damn true!!!
Tell me about it!
Go link up with Kathy and Liz because on Wednesdays we link up with those bitches! Duh!