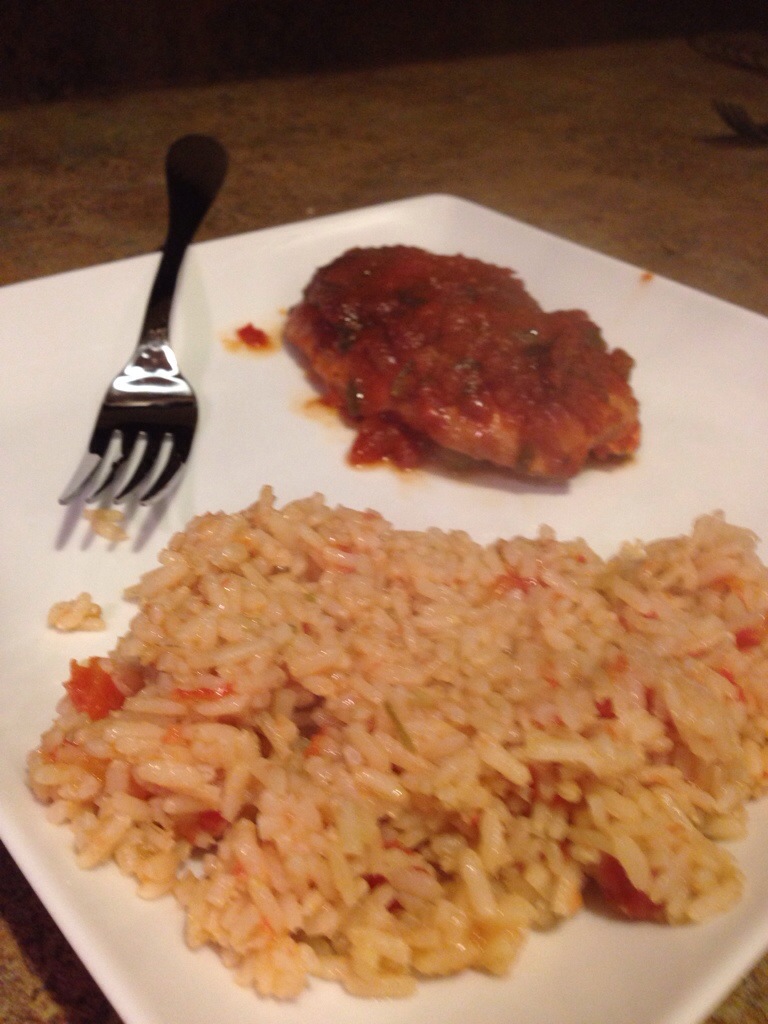 I have been trying a lot of new recipes lately. I like to change it up! Today I am going to share with you Cilantro Lime Chicken. This is a lot like my Salsa Chicken, but it has a twist with the lime and cilantro and a nice change of pace. I found the recipe here.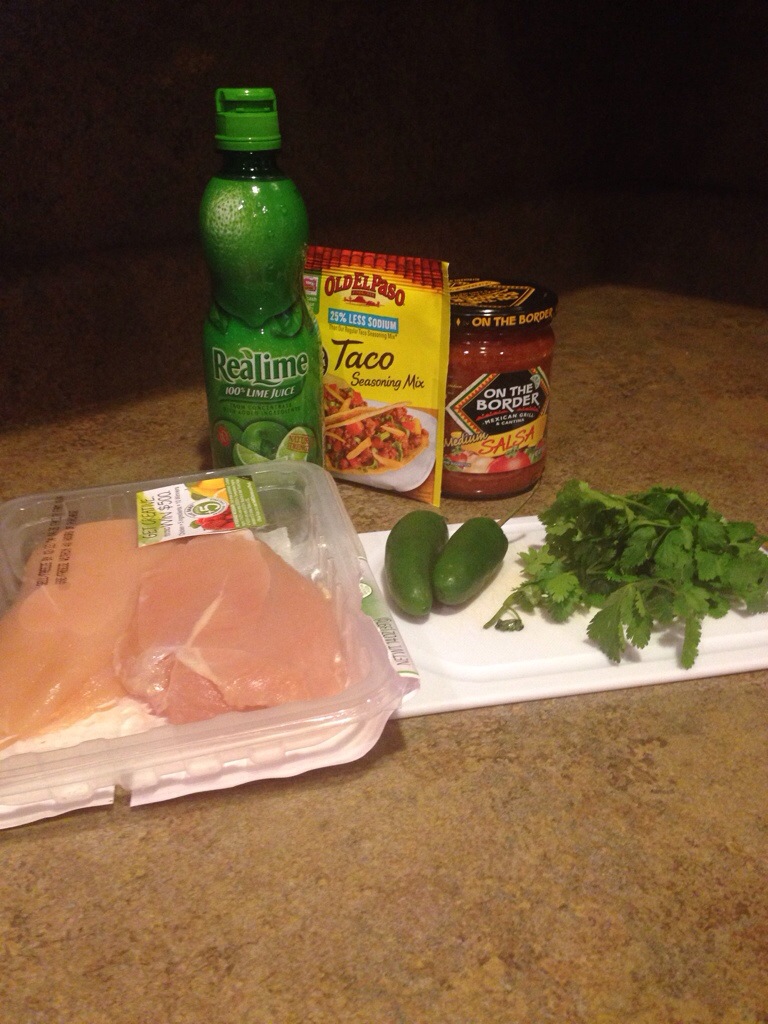 What you need:
Chicken Breasts ( I had two on hand, there was enough juice that you could do up to three or four)
2 fresh jalapenos (we LOVE jalapenos and a little kick….if you do not like spicy things, do NOT put the jalapenos in)
1 jar of salsa
3 tbsp of lime juice (or one fresh lime squeezed)
Cilantro – (about 1/4 cup or so)
1 packet of taco seasoning
What you do:
Mix the salsa, taco seasoning, jalapenos, lime juice and cilantro together in the crock pot.
Put the chicken in the crock pot and cover with the mixture.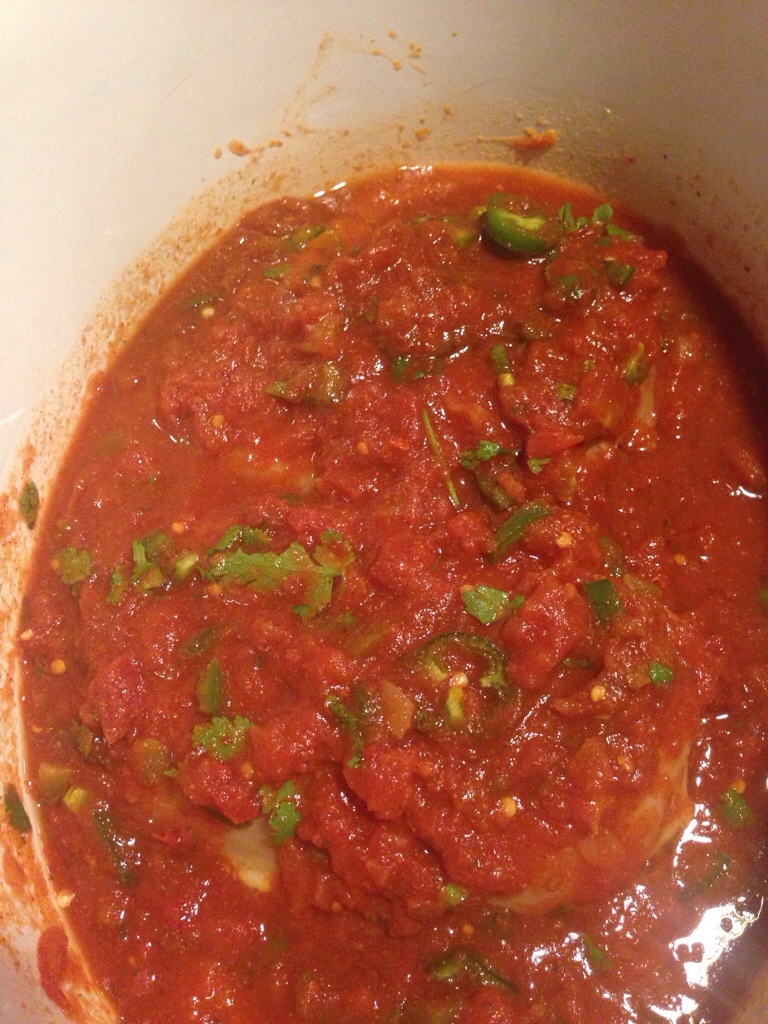 Cook on low for at least six hours. Mine cooks for a good 10 hours when I am away at work. The chicken is so tender and juicy when it is ready. Mmm Mmm! I served this with Brown Spanish Rice.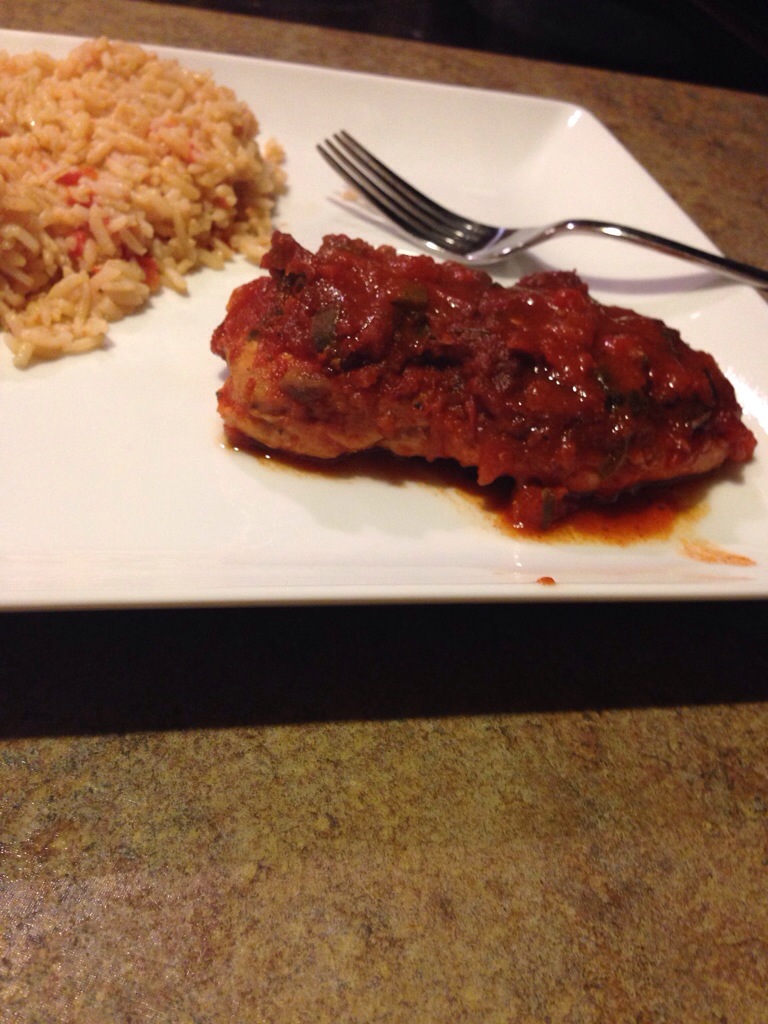 On the menu this week:
Lunch:
Veggie soup and salads
Dinner:
Turkey Mini Meatloaf with green beans and skillet potatoes
Chicken Burrito Bowl
BBQ Chicken Sweet Potatoes
Black Bean Burgers with baked beans and skillet potatoes
Fitness Goal: 
Week FIVE of T25 (last week of alpha, I start Beta next Monday!)