Anyone else have a holiday rush hangover? No alcohol involved, just so much packed in to two days that your head is still spinning and you are wondering how in the hell Christmas came and gone already?! Because that is totally  me this morning! I don't really know why, but I was feeling all Christmassy from Black Friday up until this past Monday. Then I kept thinking to myself all Christmas Eve and Christmas Day that it doesn't even feel like Christmas. I am not quite sure what to think about that?
Either way, Christmas has come and gone. Now that it is gone, the next week will be all in limbo…then we get back to our regular scheduled programming, both figuratively and literally! I for one will be sort of relieved January 6th when my life goes back to normal. I LOVE the holidays…but I am a creature of habit. The holidays sort of shake up my habits and routine and while I love it, I also feel at peace when they are here and gone and my life comes back.
Let's have a Christmas in review, shall we? Christmas Eve morning I cooked sausage pinwheels and we watched a few episodes of Grimm.  (I will be sharing the recipe when my blog schedule goes back to normal!) I am really loving Grimm. Anyone else watch it? We are in the second season now and it has really grown on me. Chris pointed out that when I was trying to explain the show to his sister that I sounded like a crazy person haha. It is weird but I love it! After we were done being lazy, I gave Mac a hair cut that he so desperately needed then we got ready and headed over to his parents house. Every Christmas Eve we go over there and bake and have snacks and open presents. It was a lot of fun!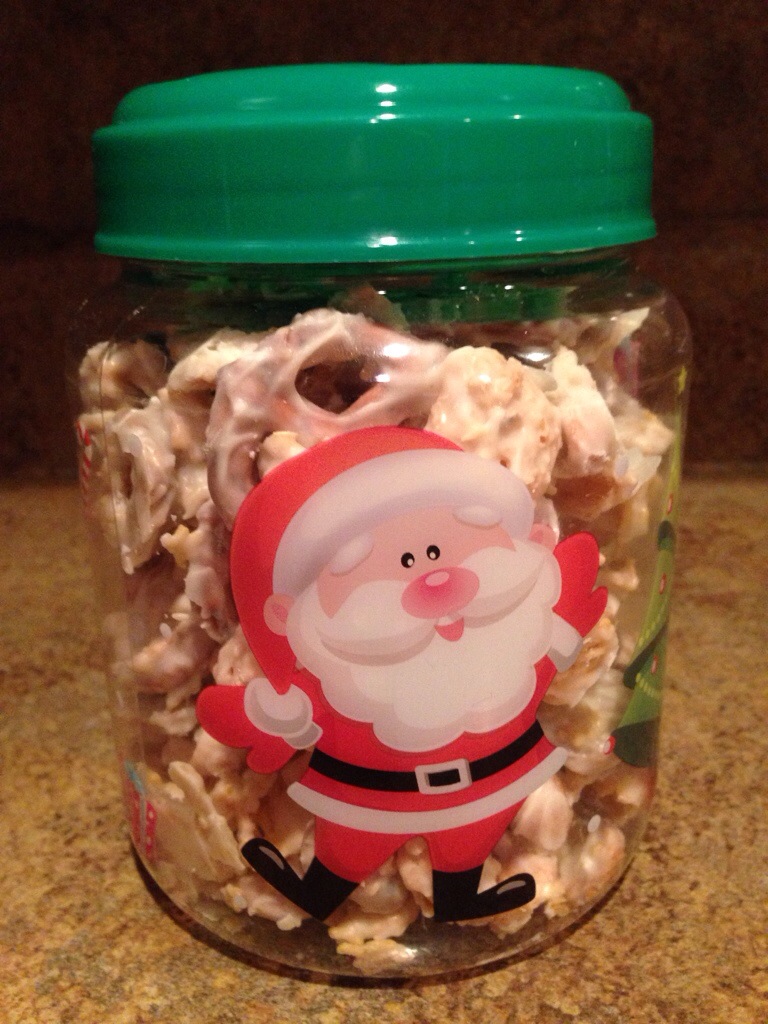 Some of the Christmas candy we made. Yum!!!!
Christmas morning we headed over to Chris's sister's house for breakfast, as we do every year. We get to see what our nephew got for Christmas and spend some time with his family. Then we rushed back to our house after, picked up all the presents for everyone on my side of the family and headed to my sisters house for a few hours. Since we didn't get to spend Christmas with my dad this past weekend, we had rescheduled the time to lunch on Christmas day. We didn't eat anything, we just sat around and talked and watched our nieces and nephews open their presents from us.
From there, we headed to my mom's house for Christmas dinner. When we got there, I helped my mom prep a little then we watched all the kids open their gifts. Then we prepped some more food and then all the adults opened their gifts. Dinner was amazing! My mom had gotten a Honey Baked Ham, then she made macaroni and cheese, scalloped potatoes, lima beans, corn, and Spanish rice to go with it. She also made homemade pierogies!!! My favorite food on the whole planet. YUM YUM YUM! I ate entirely too much food, but it was justified for skipping lunch. She also loaded us up with her famous sugar cookies, pecan tassies, pumpkin raison cookies and pinwheels to take with us! I am pretty sure I will gain 50 lbs eating all of it.
L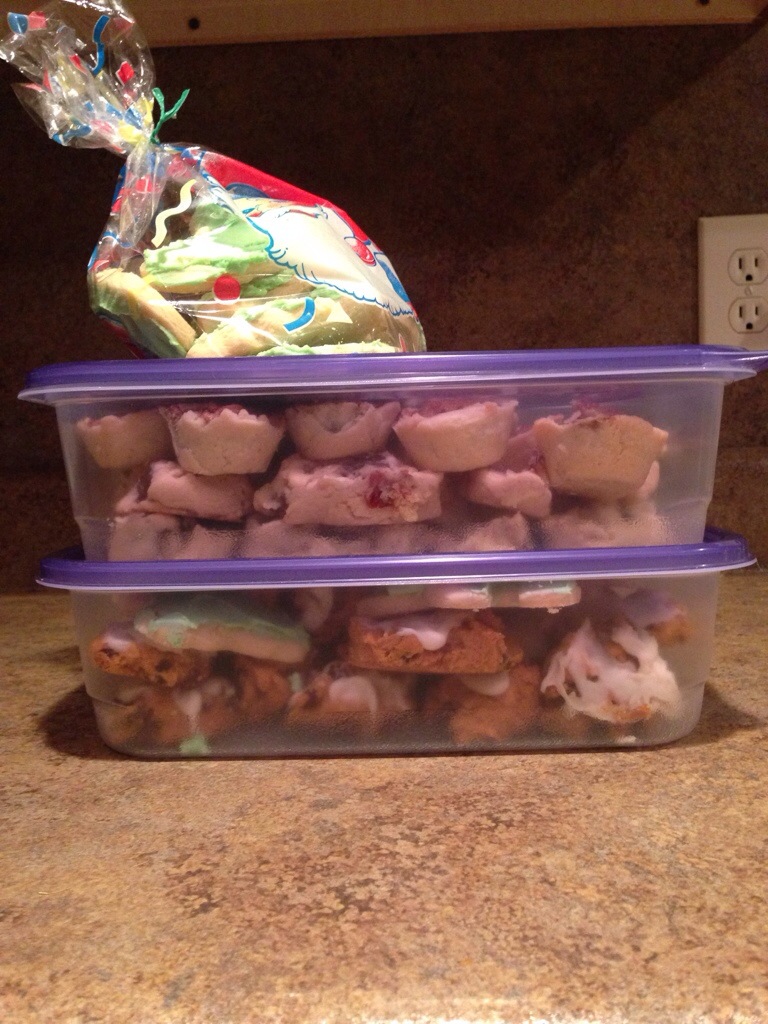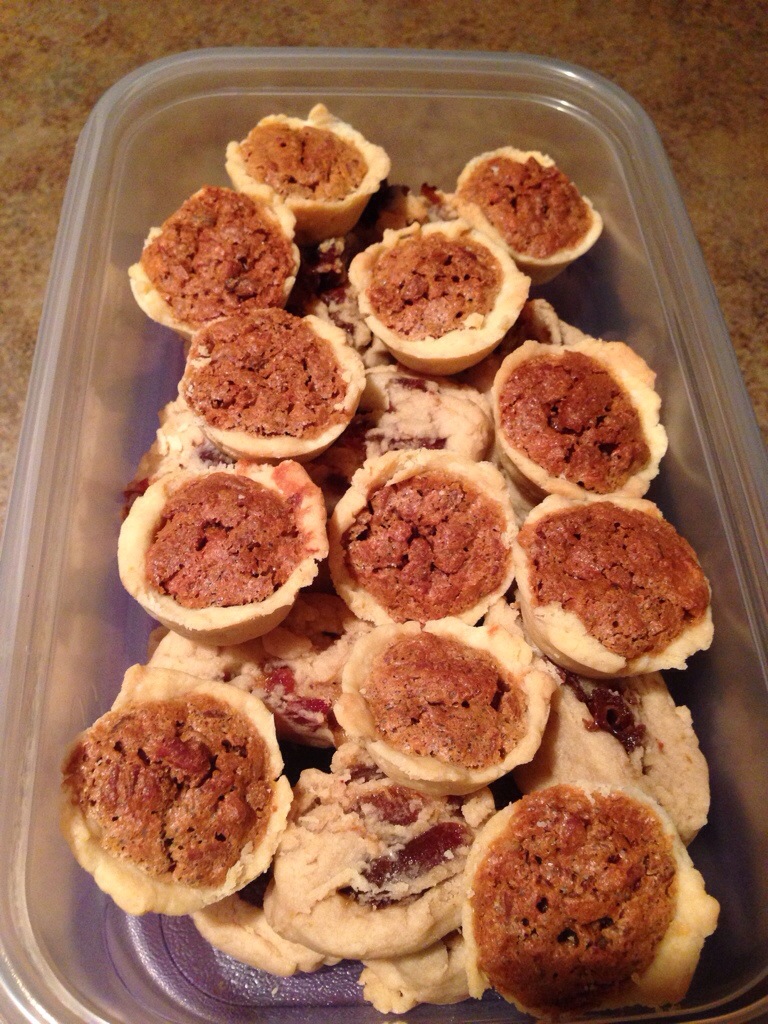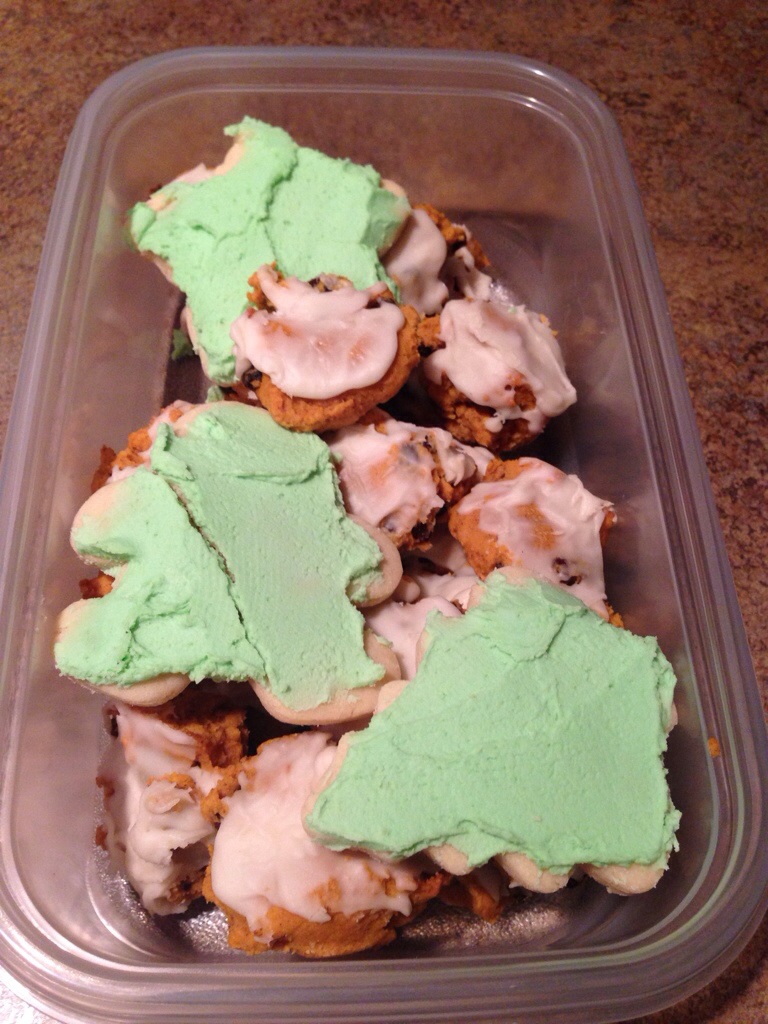 She hooked me up with some awesome clothes for Christmas from my favorite store, Loft! I was in desperate need of some new clothes! She also got me some brown leather boots from Nine West, an awesome Alabama scarf and elephant bracelet and a few other things. She has always spoiled us for Christmas, and this year was no different.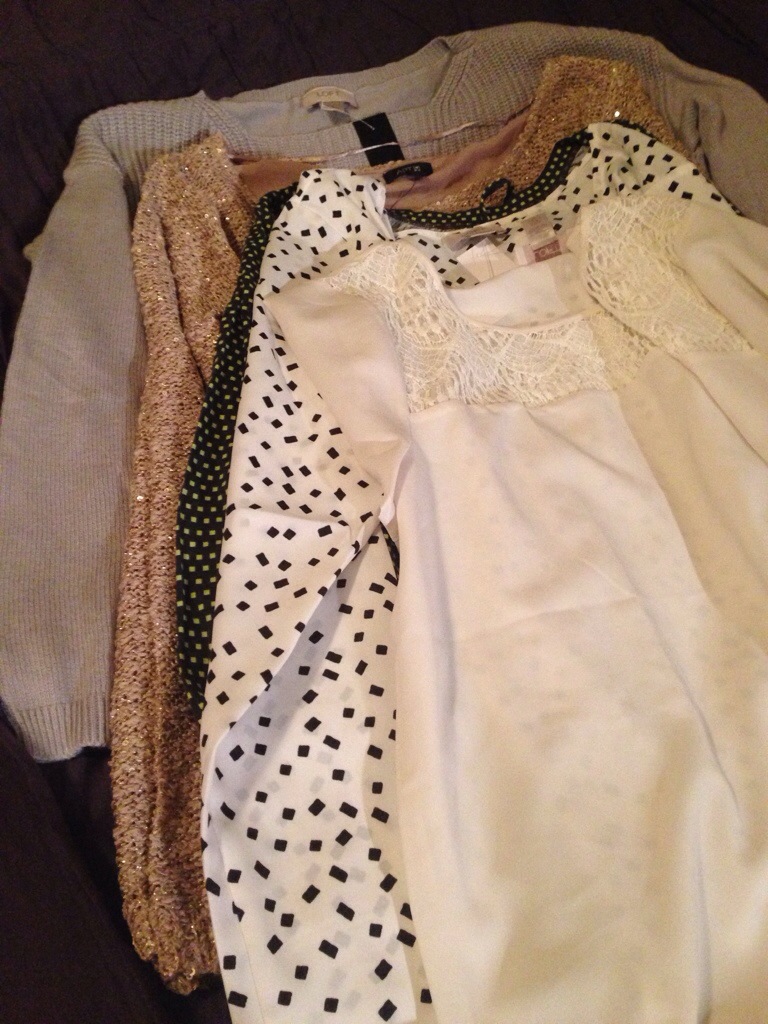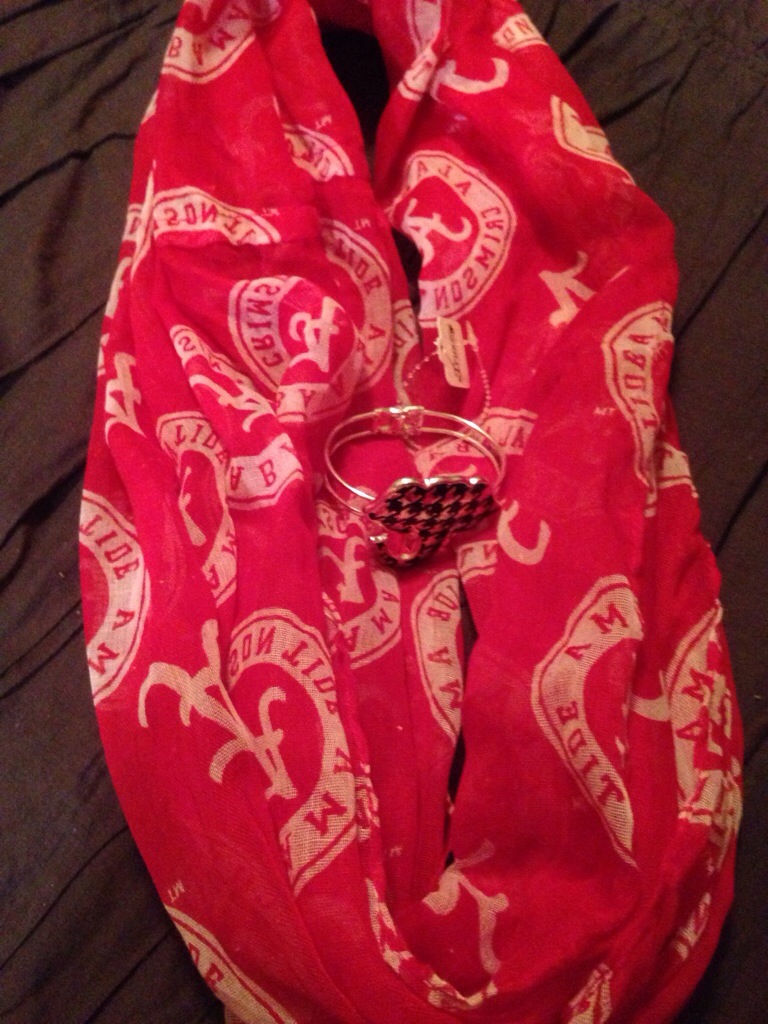 Today I am back at work and trying to get into the swing of things for a day and a half before I am off for NINE days. NINE DAYS OFF. WHAT?!?! I would be lying if I said that I cant wait and can barely focus on anything today. I am going to have to try really hard to get everything done before tomorrow at 2:00 pm. I am lacking some serious concentration!
I hope that everyone had a very Merry Christmas!