Stephanie and Jana are giving us a bonus book link up today!
I basically copied my initial reviews of these books from throughout the year. All of these stuck out over the other books, but overall I have had a great year of reading!! I found a new favorite author, hello Liane Moriarty!!! I made it through a science book and it made the top of my list and didn't make me want to shoot my brains out! I read a fictional history book and thoroughly enjoyed it (The Boy Who Dared). I read more this year than I ever have before. To say I was reacquainted with an old love is an understatement.
Words cannot describe my love for this book. And trust me, I was super skeptical when I read about what this book was about. I even saw others write about how the math and science talk was a little  hard to get through but they still loved it and I thought…no….there is no way this is for me. But Kristen recommended the audio book to me and I trust her tastes dearly. I became obsessed with the story. So much so that I madeLaura start listening to it, and I even told two of my co-workers that they had to listen to it too. This is hands down the best book I have read this  year.

The first line will hook you right in.

Bottom Line – Listen to this immediately
I read and loved The Husband's Secret and Big Little Lie's last month, so I wanted to keep binging on my love for Liane Moriarty. What Alice Forgot was such an amazing read! I think it is my new favorite from Moriarty. I liked that you learn about Alice's life through some of her memories, but more so through Elizabeth's letters to her psychiatrist and Frannie's letters to her fiance. This book really made me think about what would happen if I lost 10 years of my life. I share snippets here on this blog, but it has me wondering if I should start keeping a journal as well.
This book also has me thinking about relationships. Not just my relationship with my husband…but my family and friends as well. Every relationship we have has it's ups and downs, and as long as your good memories out weigh the bad, then shouldn't it be considered a success? It made me think about the little things that we can get caught up on that in the grand scheme of things, doesn't matter. It also made me think about myself as a teenager and twenty something. What would my younger self think of my current self? Would she be proud?
Bottom Line: This was a great book! I did this via audiobook like I did the other two by Liane Moriarty. I highly recommend this author!
To be honest, I had no clue what this book was going to be about. I remember seeing a few bloggers reviewing it and they always rated it really high, so I figured why not?! Basically, this book is just as the title says, it is snippets of AJ Fikry's life. Fikry owns a bookstore and he is a bit of an eccentric guy who is living a depressing life after loosing his wife. One day his life changes when something is left behind for him. Now he has the will to want to be happy.
Favorite quotes and take aways from this book would be:
You learn everything about a person with the question – what is your favorite book?
Most people's problems would be solved if they would only give more things a chance.
Things we respond to at twenty are not necessarily the things we respond to at forty and vice versa.
Bottom Line – Absolutely read this book! I loved it!
This is another book I consumed via Audible. Again, loved the accents and voices for each character! There are several characters to keep up with in this book, but once I got a few minutes in to it…I had no issues keeping them straight. I love the way that this author writes, and I think that is what draws me into her novels.
Since I don't have kids, I never really thought about the politics that can occur with parents at a school. Especially with kindergartners! But my goodness, is there some politics, gossip, and drama!!! I really loved how each of the character's stories were really built up. I felt like I knew the main characters on a personal level. Not to mention the secondary characters as well. This is my second Moriarty book and I feel like she always raises the question….how far are you willing to go for your family and friends. I like a book that leaves you questioning scenarios in your own life. They all seem completely plausible after you are wrapped up in to it!
Bottom Line: This was quite an enjoyable read, I highly recommend this book and the author! I loved the school politics, the small town drama and the twists on how everyone is connected.
This book. This book gave me all the feels!!!! I wasn't quite sure what to expect when I started. I knew the book was written from a dogs perspective and I guess I thought it was going to be happy go lucky. But no. It was so deep, thoughtful and honestly…I straight up cried a few different times.
Not to give too much away, but the book basically tells the story of Enzo's life through his own eyes. Enzo is the dog, obviously. His master, Denny, is a race car driver and the book uses a lot of race analogies and vocabulary to understand how to drive through life. There are several twists and turns that I wasn't expecting when I picked this book up. I sort of saw them coming once I got in to it, but that wasn't an issue for me.
Some of my favorite quotes were:
"That which you manifest is before you."
"No race has ever been won in the first corner; many races have been lost there".
Bottom Line – Absolutely read this book!!! Especially if you are a dog lover, but even if you aren't. Literally all of the feels.
Sometimes I wonder if there is any humanity left in this world, and then I read a book like Rescue Road.  I love dogs and want to save them all. Talk about pulling at my heart strings. This book follows a man who drives a rescue trailer from Ohio, down south to gather dogs from shelters and rescues and brings them back up north to be adopted. You get to hear about his story, along with three rescue groups who are doing amazing things. You wouldn't believe the amount of people who touch the life of a dog before they find their forever home. All the nameless angels. It really is amazing.
My favorite quote from this book is "As the miles melt away so do a lifetime of bad memories" – Greg Mahle
Bottom Line – I cried, I smiled, and then I cried some more. If you are an animal lover in the least bit, this book is for you.
7.Reckless by Skye Jordan
This is the first book in Skye Jordan's Renegade series, and this book was awesome!!! We meet Lexi, a couture wedding dress designer who has some pretty powerful and famous clients. Lexi's best friend is a tech nerd who develops an app that she wants Lexi to try out while waiting for a flight to NYC. The same flight that the hot Jax whom she caught eye contact with in the drop off lane in front of the airport is on. Lexi starts to anonymously text Jax through this app and they hit it off. Unfortunately, both of them have been hurt in the past for being used. The love story that builds throughout this book is incredible. Sometimes being reckless reaps big rewards, sometimes it leaves you broken. I also loved that Lexi was a fashion designer. It was fun to read about her passion.
Bottom Line – I loved this book and highly recommend it. You get a risk, a love story, some hot passion, haute couture fashion and a bad boy. Probably one of my favorite reads this month!
8.Accelerate (Hotwired Series) by Tracy Wolff
This book started off at a drag race and Jordan looking for a guy to replace the interior of her 370Z that she bought at a police auction. I was sold. I used to love going to car shows and stuff like this when I was younger. It was so thrilling! Anyways, back to the book. Next thing you know, Jordan is being kidnapped by the man who is stealing her car. But there is a deeper story behind why the car is being stolen. Never has a kidnapping been so painful to read about as you feel sorry for the girl AND her kidnapper!
Nic Medina was in prison for seven years because a dirty cop put him there. And now the dirty cop had blackmailed  him in to stealing Jordan's car. He didn't mean to kidnap her too and now he is just trying to make it right. Nic carries a lot of guilt about what happened to his sister and brother while he was in prison. He would do anything protect his family and friends. Soon Jordan falls under his protection as well.
This book leaves off on a huge cliffhanger. I heard the next book doesn't come out for another year. OMG!!!! I am like…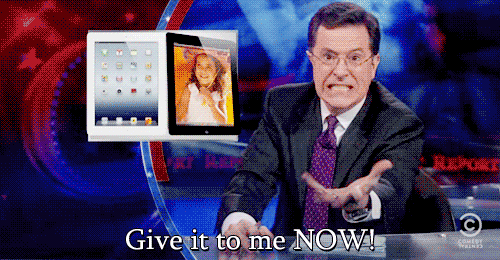 Bottom Line: Read this book!!! It was so good and I had the hardest time putting it down. I basically devoured it in about two days. Action, romance, hot cars, what is  not to love?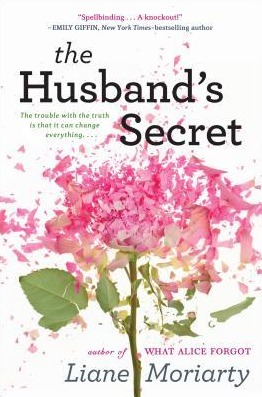 I consumed this book via Audible, and I have to say that I enjoyed the reader's accent!  This book starts out going from character to character in each chapter, back and forth inter-winding the story. Cecelia discovers a letter that her husband wrote to her to be opened in the event of his death. How can you not read that if you found it sooner? This book basically follows how that one letter effects the lives of others around them. I enjoyed all three characters stories and plot lines and how they came together at the end. What I really appreciated was the epilogue to update where they were and what would have happened had that one major event not occurred. It really made you think.
Bottom Line:  Once I got a few chapters in and got to know the characters, I became very interested and had to know what was going to happen next! I would say that this is a must read. I laughed, I felt touched by the struggles these characters went through, and I was drawn in from the beginning needing to hear more and more.
I listened to this one via audiobook. This book is based on a true story/experience. It changes perspectives from present day Helmut in jail to memories of his past that lead up to him being in jail. I immediately related to the character. While I obviously am not German nor did I live in the WWII era, I can appreciate how people felt back then. I loved how Helmut had his own thoughts. He was told that all the books he reads must be German, but he thinks that is ridiculous and loves his American Western novels. He sees Jewish people being treated badly and it upsets him. He tunes in to the BBC radio in the evenings to get the true story about what is going on around the world, not what is fed to him by the German government. Standing up for what you believe in at such a young age is a very brave thing to do.
When Helmut goes to jail for simply speaking the truth, it is rather eye opening to realize how many people this really happened to then. I insist that if you do read or listen to this book, you stick around for the author notes.
What I find the most interesting is that this stuff still goes on today. I am not so naive to think that our own government doesn't hide certain truths from us, but even worse in other countries. Look at North and South Korea!! The people of North Korea were told recently that their astronauts landed on Saturn. Saturn!!! Last checked, Saturn is a gas giant planet. Only about 1,000 people (mostly North Korean government) have internet in that whole country. Just crazy, right?!?! They have no way of knowing what is really going on.
Bottom Line: I highly recommend this book if you like historical fiction, or just want to understand more about Germany and the Hitler Youth. While all the events are not real, they are based on a real person and the author did extensive research to make the most plausible story.
What was your favorite book(s) this year?