It has been awhile since I have shared some Amazon finds! I just love seeing what other people are scooping up on there.
I ordered this to help exfoliate my dry skin and reduce cellulite. Now, I am not sure how long it will take to see the effects of cellulite, but I can already tell that my skin is in better shape after a short use. I really like that this one came with a carrying case and a hook to hang it.
I took Zarabee Elderberry Gummies the last two years and I LOVE them! They taste amazing and they have worked pretty well at keeping away the nasties if I used them consistently. Now that I have started Keto though, the carb/sugar content was not ideal for me. I have switched over to these. You suck on them, instead of eating them as a gummy. There is still sugar/carbs but not near as many! They taste good and I use it as an afternoon "sweet" treat.
Bonus: They are half the price of Zarabee! 
I still buy Zoe the Zarabee kids gummies. She loves the tastes and thinks she is getting a piece of candy, so we never have an issue with her taking them.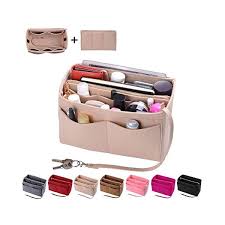 I am so sick of my tote being a black hole where my items go to die and be lost forever. I purchased this inexpensive purse organizer (in size medium for my Kate Spade tote) and I am going to call it life changing. Do yourself a favor and get one!
Speaking of life changing, this back seat car organizer is incredible!!!! I have this in the middle seat in the back next to Zoe's car seat. It holds so much and has enough sections and pouches to be completely organized. I have crayons in the front little mesh pouches, her snack cup and some toys in the front half, books and coloring books and bigger things in the back half. Some extra hair ties and barrettes in the middle mesh things. PLUS it has a hook on the back to buckle it in so it doesn't go flying when you slam on your breaks. You guys, this thing is incredible and great quality for the price.
This thing was a life saver on vacation last month! Zoe loved it, slept through the night every night and it was so easy to blow up and deflate.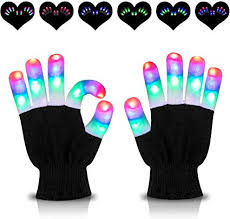 We purchased these for our a few of our nieces and nephews for Christmas. and they are pretty damn cool.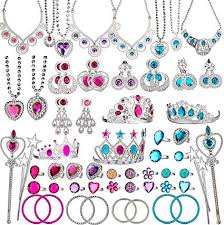 I did the Glam Bar at Zoe's princess themed birthday party with these. Everyone loved them, there was plenty to go around and they have lasted many days of dress up. I even had a few moms from the party ask where I got them from so they could get more. 
What have you ordered and loved lately?