Weekend shenanigans on a Thursday, why not? This past weekend we had a lot of fun! Laura and her crew came over Saturday morning. We hadn't seen each other in a few months, so they got to see our new house for the first time, we celebrated Christmas, and Laura's birthday and Valentine's Day all in one day. I made a charcuterie board that was quite delightful, and we ordered some food in from Southland.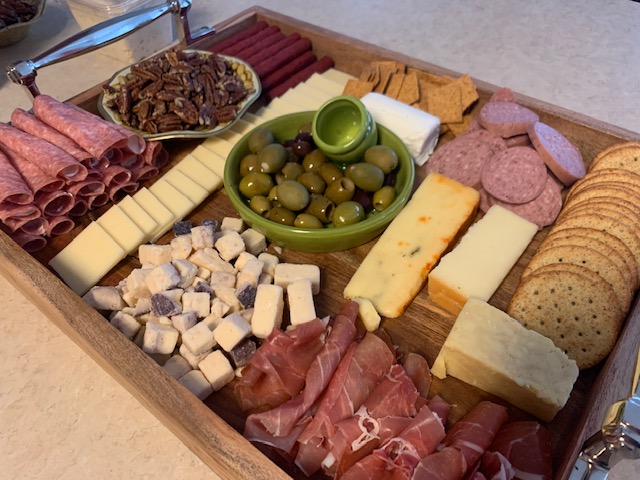 I got super fancy, and roasted my own pecans. Why have I never done this before??? They tasted so much better than store bought ones, and didn't have all the cheap oils added to them.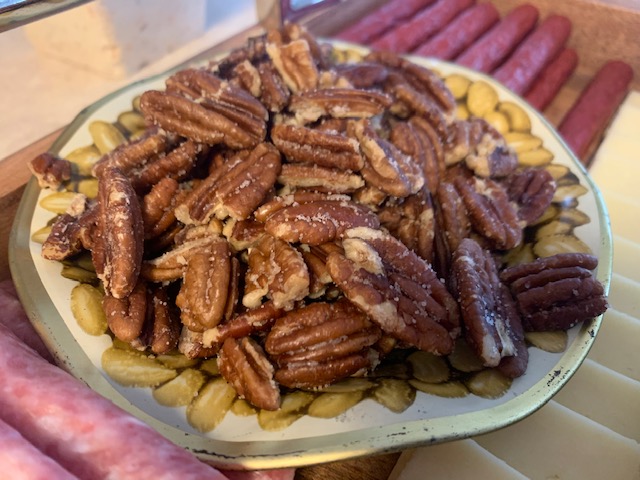 You just take a bag of raw pecan halves, 2 tablespoons of butter and a teaspoon of salt. Mix it around and spread them out on a pan and bake in the oven at 350 degrees for around 7 minutes. Perfection!!!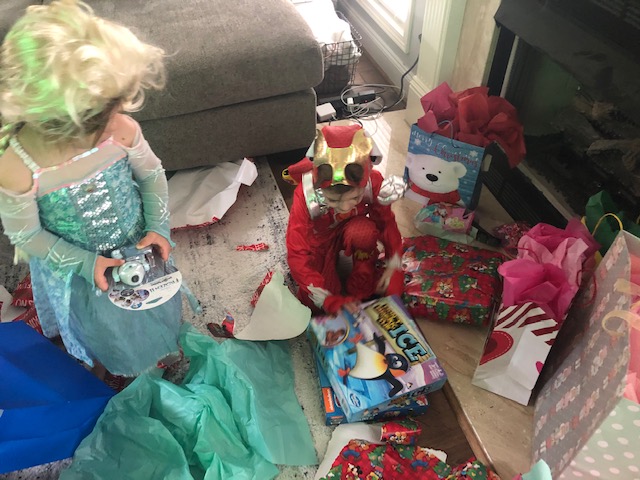 We also did a Valentine's Day craft, finger painting with the kiddos. Zoe may or may not looked like a smurf when we were done.

Someone got a little static in the bounce house…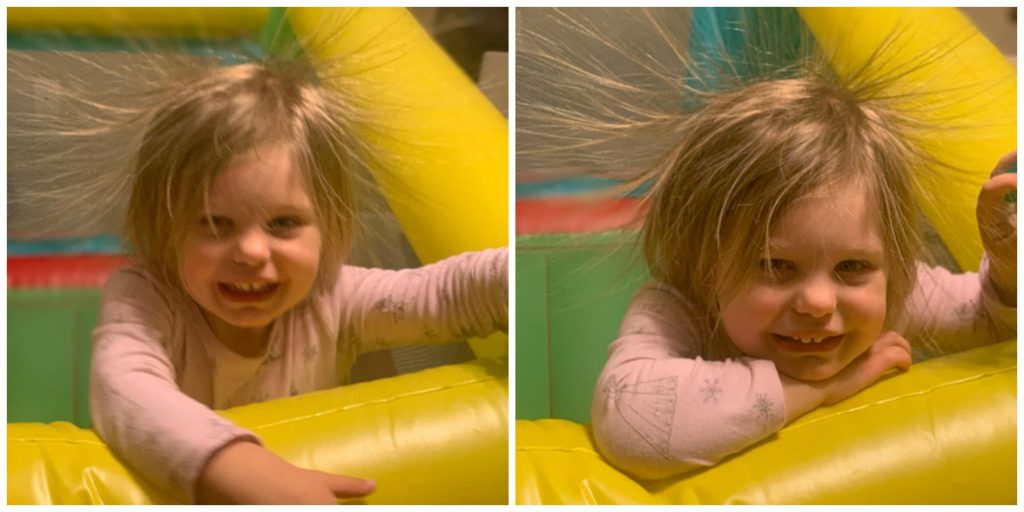 Sunday morning, Zoe and I met up with my sister for some breakfast at Waffle House. They ate breakfast, I had a drink. I am still doing IF. It is going alright. After that, we knocked out our grocery shopping and came back home to get Chris to go to Bargain Hunt. I scored an awesome deal on some Express shoes for $5, found Zoe some tap shoes in the next size up for $5 as well!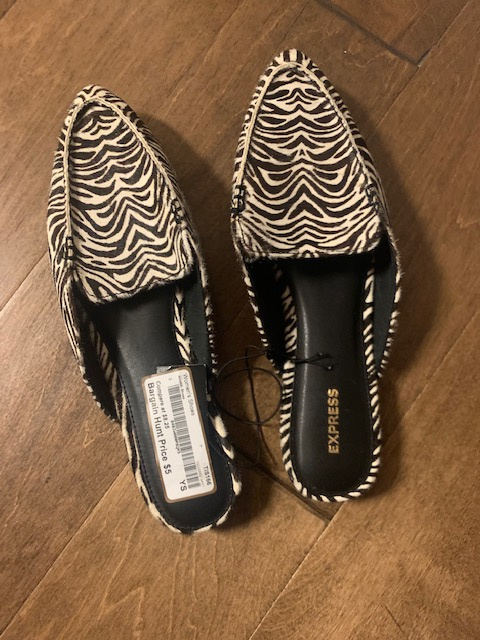 I also did my fingernails for the first time this weekend in forever. Probably like three years! One of my sweet daycare/dance mom friends gave me some Colorstreet Nails to try. These were so easy to put on, and there is zero dry time. They are supposed to last up to 10 days, which is way longer than the hour a normal polished hand lasts on me before chipping. They look so so so pretty and I cant stop staring at them! I already ordered some more! If you are interested, here is her site. She is the sweetest!
(Also, I only used one of the two strips to do all my fingers, so you can make one set last two times.)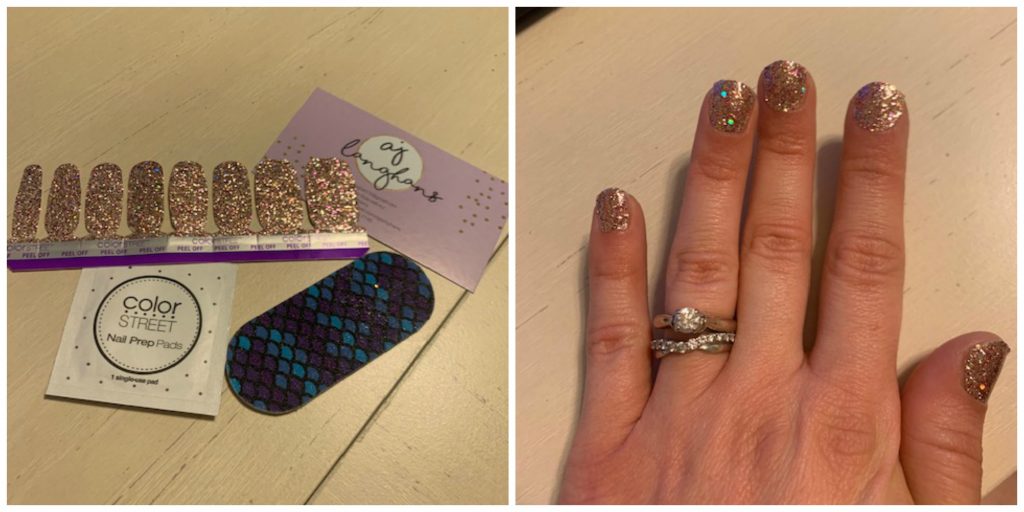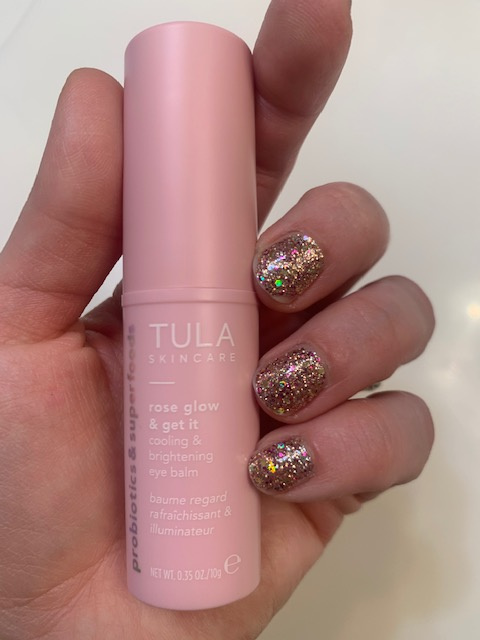 Laura gifted me this Tula Eye Balm, and it feels incredible on my tired eyes! I have been rubbing this on in the morning…and then using it in the afternoon over my makeup. It helps that the packaging is beautiful!
Speaking of things I love, I got this top on mega sale at Loft, and it is so pretty in person!!! It fits true to size. I am trying to get a few pieces with some color in my wardrobe of blacks and navy!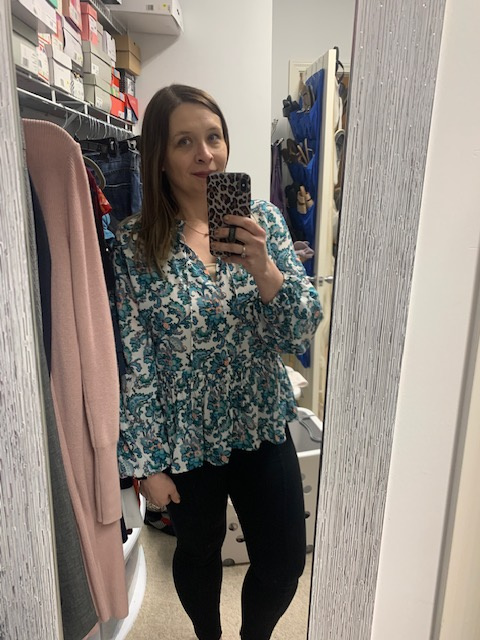 I also ordered this dress, and this striped shirt on sale! Both were cute in person as well. I would say on the dress, you could probably size down one. I plan on wearing my jean jacket over it, so it doesn't really matter for me.
I hope you are having a great week!