A picture is worth a thousand words. Ain't that the truth?!?! There are so many times I will flip through my photo albums or scroll through my Facebook pictures from many moons ago and smile when I remember what was going on when the picture was taken. Elle had a brilliant idea for her link up today to share some of those memories. Do you follow Elle? The girl knows her beauty products and she is just so sweet!! You can read about the link up here.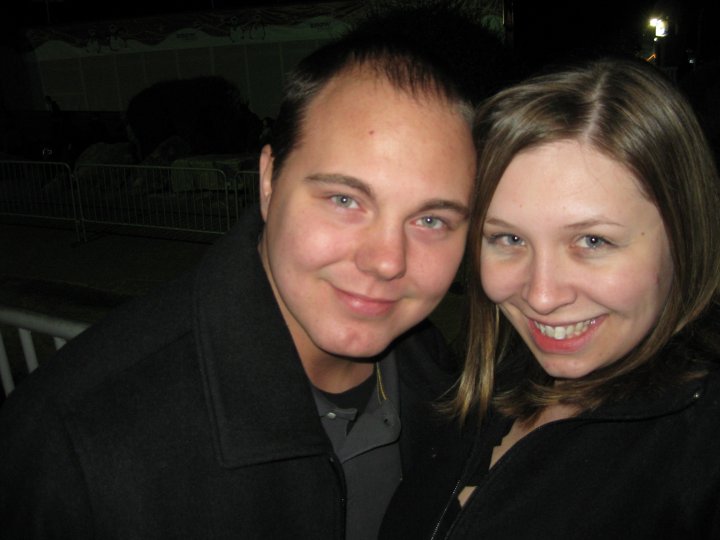 This first picture is very special to me, probably my favorite to date. It was taken at Stone Mountain Park in Stone Mountain, Georgia. This was right after Chris had started talking about how special Stone Mountain is to him. About how is family had been coming there for years to visit and how he knew mine loved to go there too. Then he started talking about setting things in stone and he said speaking of stones…..and pulled out an engagement ring and proposed to me!!!!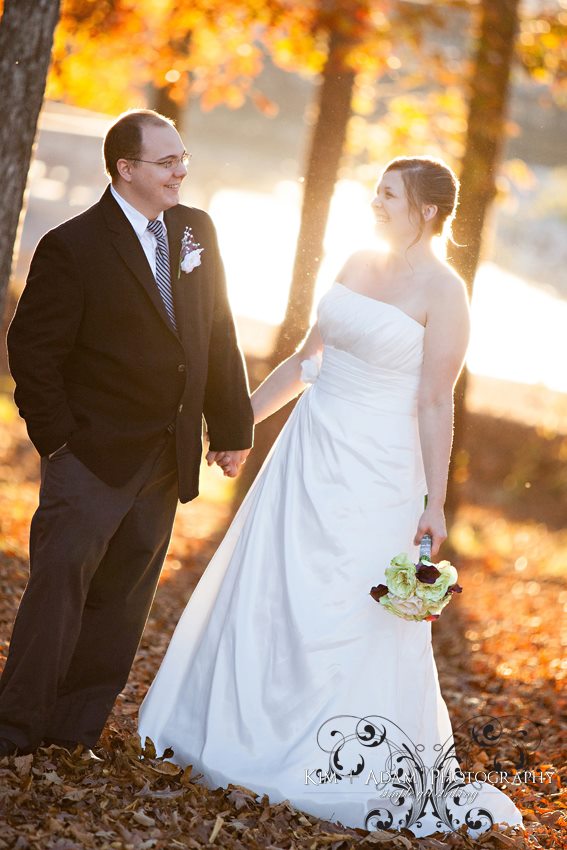 This looks like a sweet wedding picture, right? Well it is, but do you want to know the real reason we are laughing? We had to get in the car to change locations and I decided to check the score of the Alabama vs Texas A&M game and realized we were losing. We got out of the car and told our photographer friends to hurry up, we had a game to catch!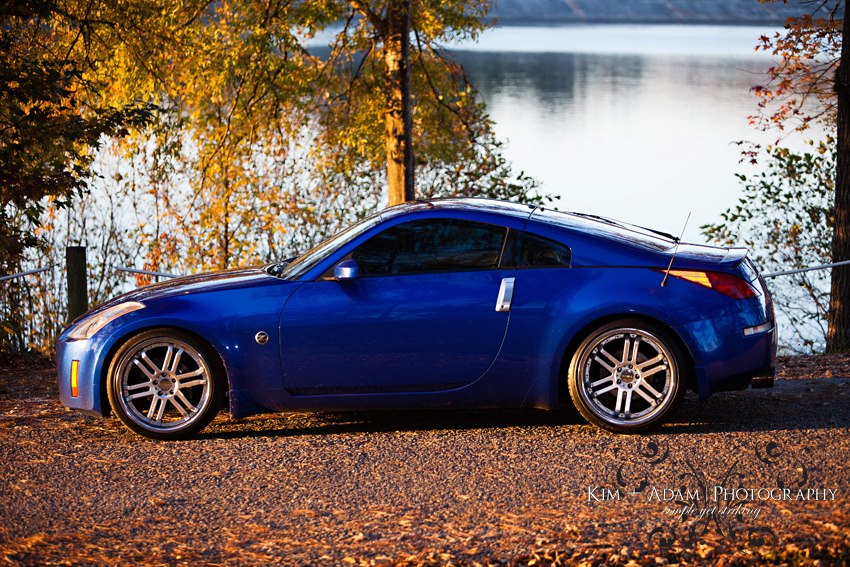 We had Adam take a picture of Chris's 350Z on our wedding day because it was so pretty sitting there by the water. A month later, we traded this car in for his G37. I will never forget the day that this pretty blue car pulled in to the parking deck at 660 in Atlanta and Chris stepped out of his car and I saw him for the first time in person. That was the first day of the rest of my life.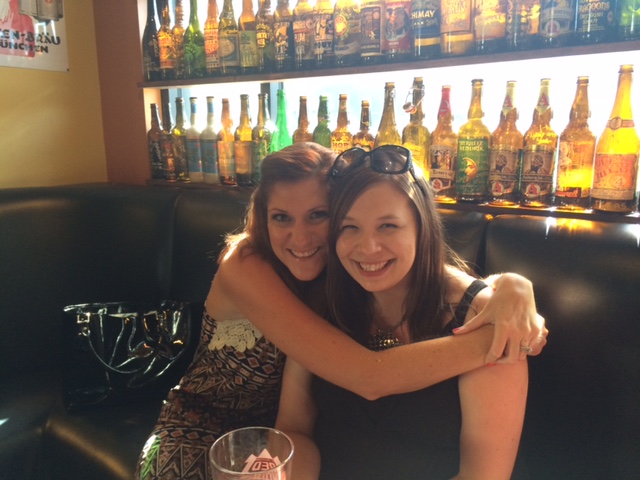 This picture of Laura and I was taken at World of Beer when we were watching the Alabama game. If you look closely, you will see Laura wearing Auburn's colors. We may not agree on which football team we want to win, but we can still watch a game together and be friends!! I am surprised my Houndstooth necklace didn't burn her skin 🙂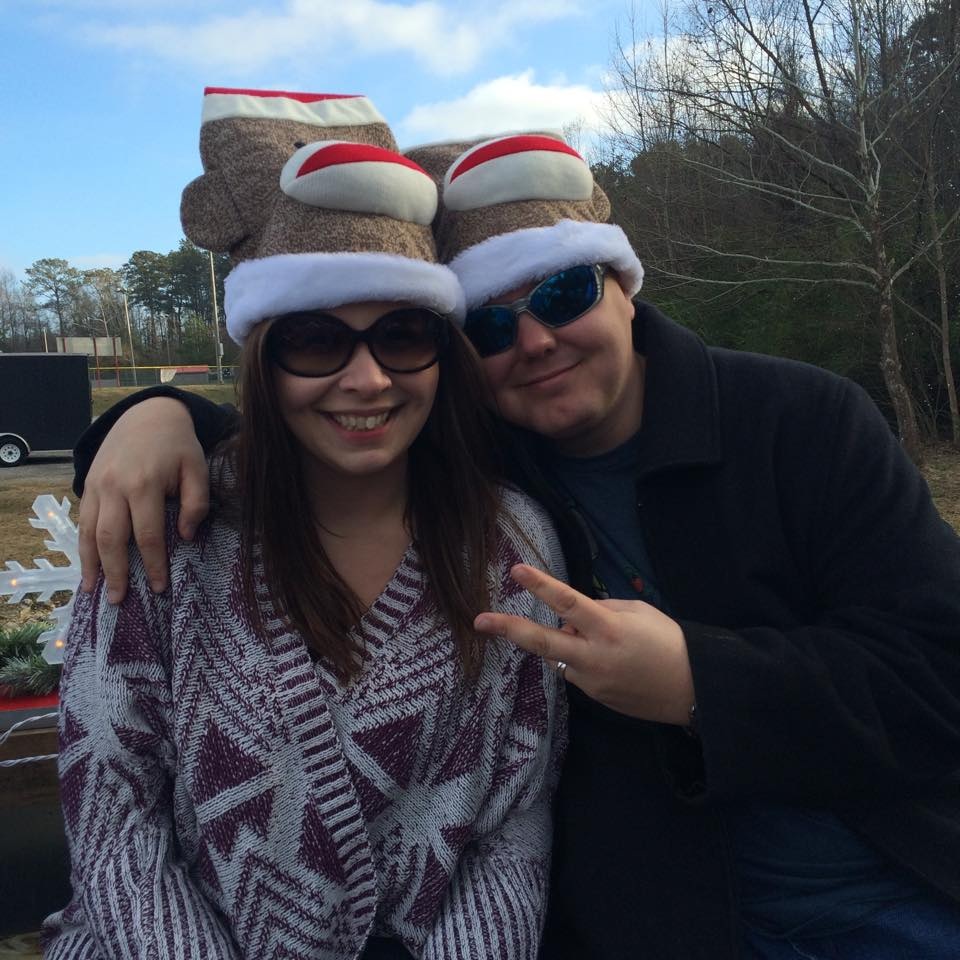 Chris and I are actually sitting on a Christmas parade float in this picture. Chris was responsible for mixing the Christmas music that would play when the Frozen girls weren't singing Let it Go on our float. What you don't know is that Chris agonized over this project for weeks. People he worked with kept changing their mind about what they wanted and he had to listen to Let it Go about 500 times in the span of a few weeks. We still haven't sat down to watch Frozen because he simply can't handle hearing Let it Go anymore.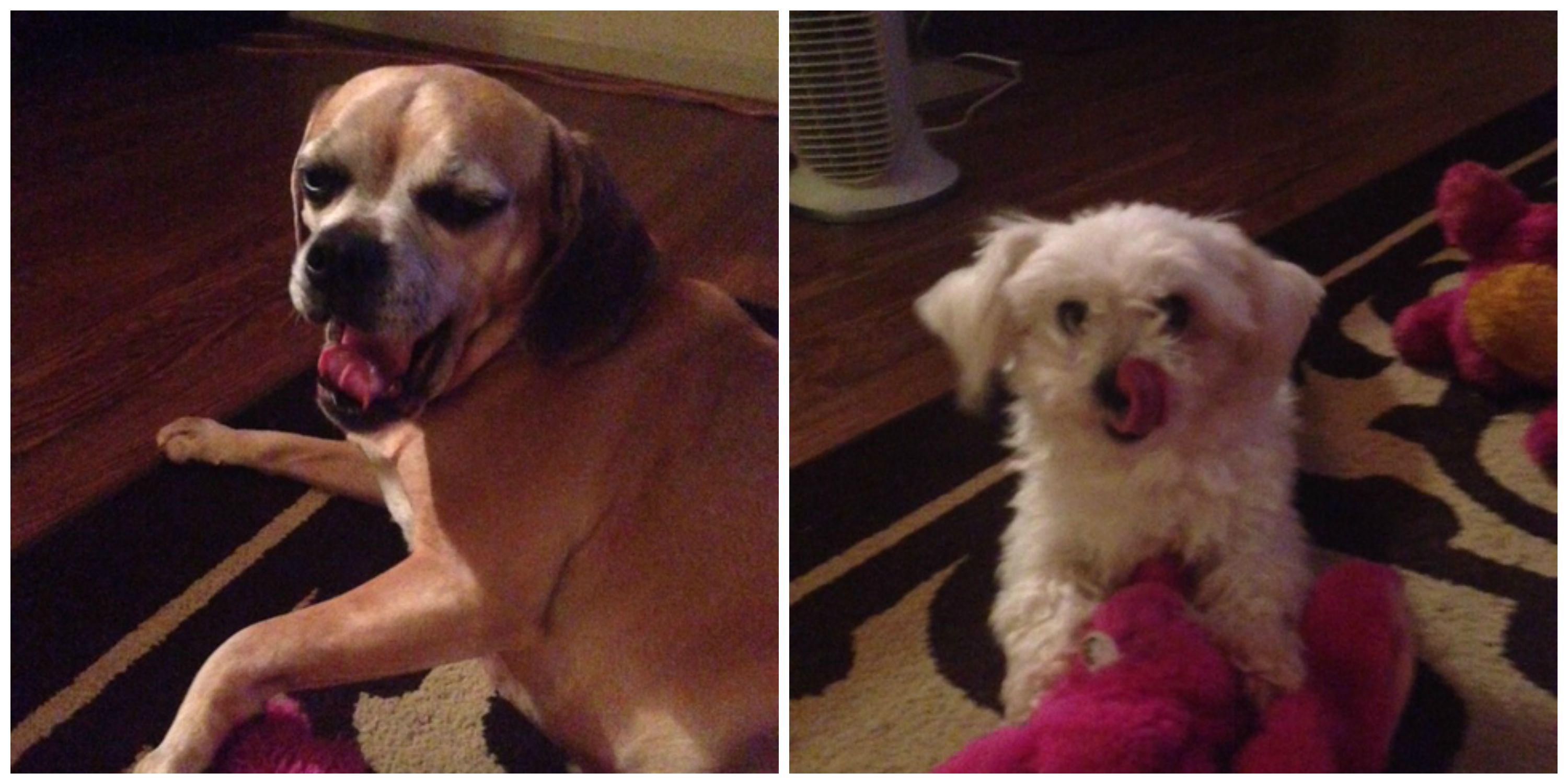 Getting these two to pose for a picture is damn near impossible. Just a sampling of their outtakes.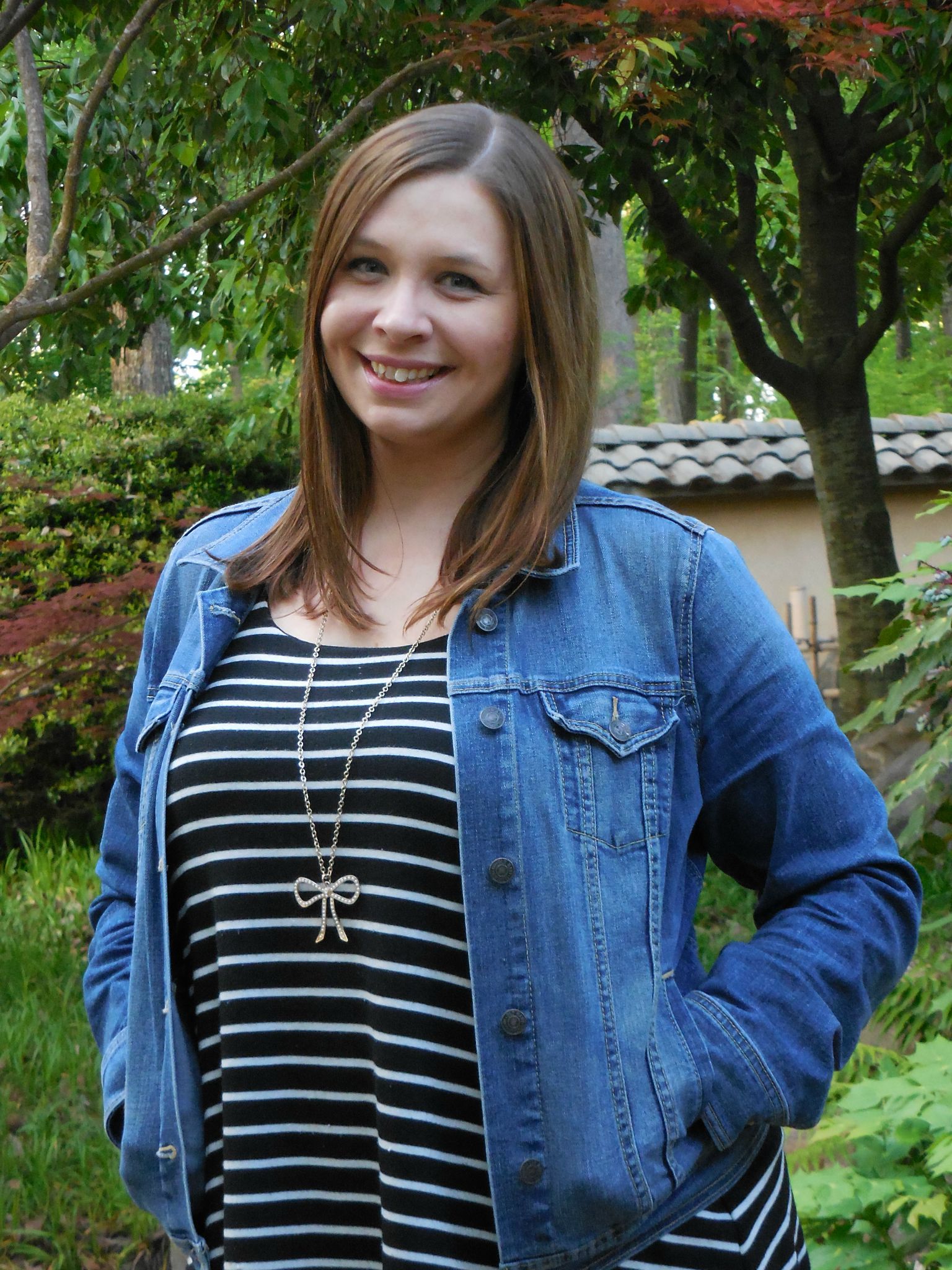 My blog picture was actually taken at Birmingham Botanical Gardens by Laura. Her and I were there to do a photo shoot for a book that we are being featured in and we decided to take some pictures around the gardens for our blogs. No shame in our double dipping game!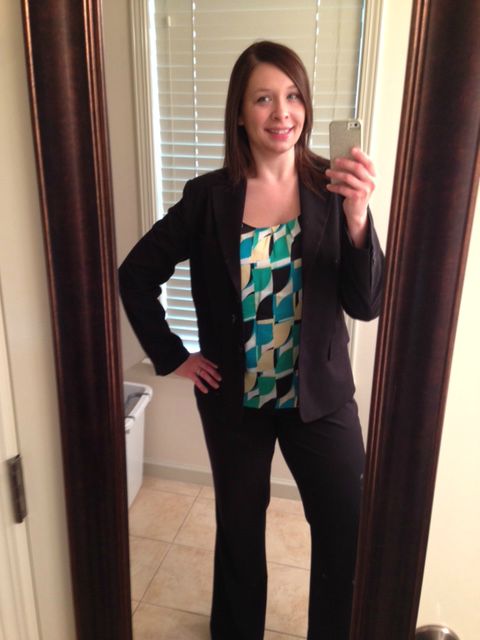 This might look like just another outfit shot but actually, this was the day that I interviewed for my current job. I had taken a picture of my outfit and texted it to my mom for approval. I got the job, so I guess I did alright!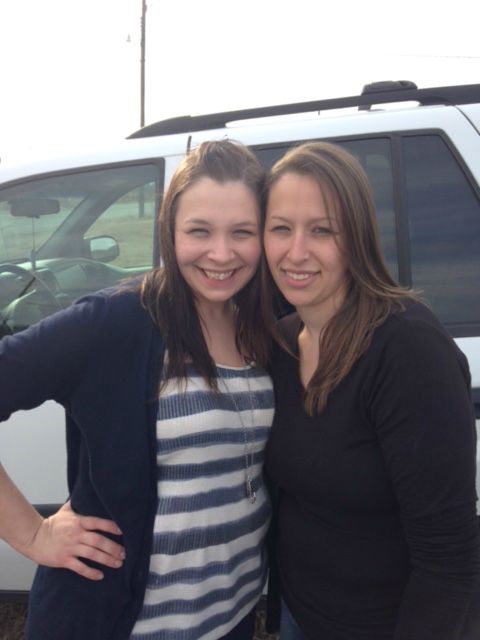 Right before my sister and I took this picture, my mom was getting ready to leave and she said "Wait, we have to selfie!!!" My sister and I could NOT stop laughing. It was just so funny to hear her say selfie.
Throw Back Memory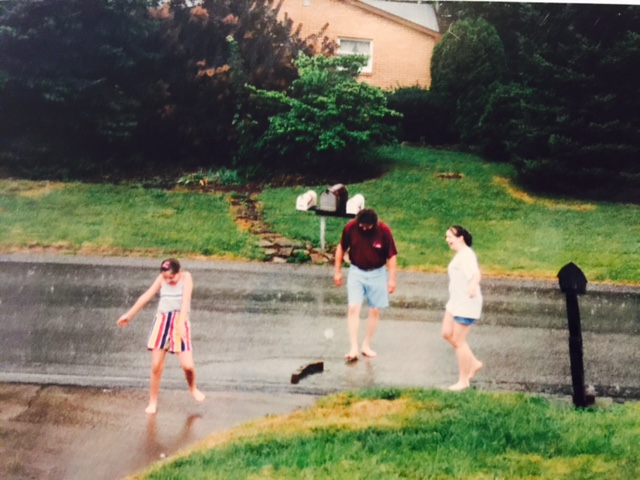 If you didn't know anything about this picture, it just looks like my sister, dad and I are outside playing in the rain. And well, we were. But this picture was taken in front of my grandmother's house on the day of her funeral. I remember sitting inside looking out the window with my sister. We were so sad and my dad came in the room and said, hey….why don't we go outside and dance in the rain! No shoes allowed! It was the first time we had smiled all week.
I was only 15 at the time, but I just remember it feeling so symbolic to me. Anytime there was a thunder storm when I was younger, my grandmother used to say that it was just people in heaven bowling. If there was lightening, she would say that someone got a strike! Every time it rains, I think about this picture. I think about how freeing it was to just be outside in the rain. And anytime I hear thunder, I like to think that my Grandma Jerry is up there bowling with my Grandpa Carl and having a great time.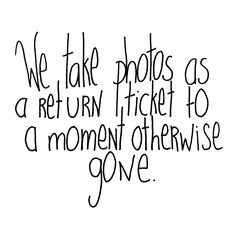 Linking up with Elle