I had a glorious four days off for Easter. It was fabulous and I might still be in denial that it is over. Work has been so crazy the last few weeks, that it was really nice just to spend a few days with Zoe getting to do all the fun things. And fun things we did!
I have been wanting to go back to The Fitting Touch for awhile now to get some new bras. I haven't been properly fitted for one since 2012. That is crazy! I went at the perfect time of day, and the owner of the store was there to help me. She was fantastic and measured me, found me some wonderful bras and basically changed my life. I had been wearing the wrong size band my entire life. I always thought I was a 36, when in fact, I am a 34. Who knew? The girls are sitting high and proud in my new bras and I swear it has knocked 10 pounds off me instantly. (Here is one of the bras I got and I LOVE IT! And this strapless, which is also a convertible bra and actually stays up for me.)
The owner was really sweet with Zoe too, and walked me around the store showing me some of her favorite things and answering all of my questions. I cannot recommend The Fitting Touch enough if you are local. And their prices are fair, and I actually got some things cheaper than I would have at somewhere like Victoria Secret. I used to love that place in my twenties, but it is basically garbage to me now. They don't carry my size anyways. RUDE. 

After our little shopping trip, Zoe and I went to Dairy Queen to grab mini blizzards and headed home for lunch and a nap. Well, she napped, I cleaned out the drawers in our bedroom. Let go of a lot of t-shirts that I haven't worn in years and have no clue why I was holding on to them. I burned a candle, played some music and just enjoyed purging and folding and organizing.
Saturday, we headed to Rodney Scott BBQ in Avondale. Chris couldn't have made a better suggestion. That place was AMAZING!!!! Even Zoe was chowing down on everything and wanted to try everything too. We took her to pick out a bike after lunch, and we also got her a Minnie convertible too. That purchase was definitely more for Chris, as Zoe still wants nothing to do with the car lol. She is afraid of anything motorized like that. I think when she is a little bigger, she is really going to enjoy it!! She sure does love her bike, though!!! She was too short for a conventional one, and with the way our roads are….we were nervous about her falling….so we went with this one. She can still peddle, but I have control of it. I think it would be perfect to take her around a Railroad park or outdoor events on this too! And you can eventually take the push bar off, it says it lasts until they are five.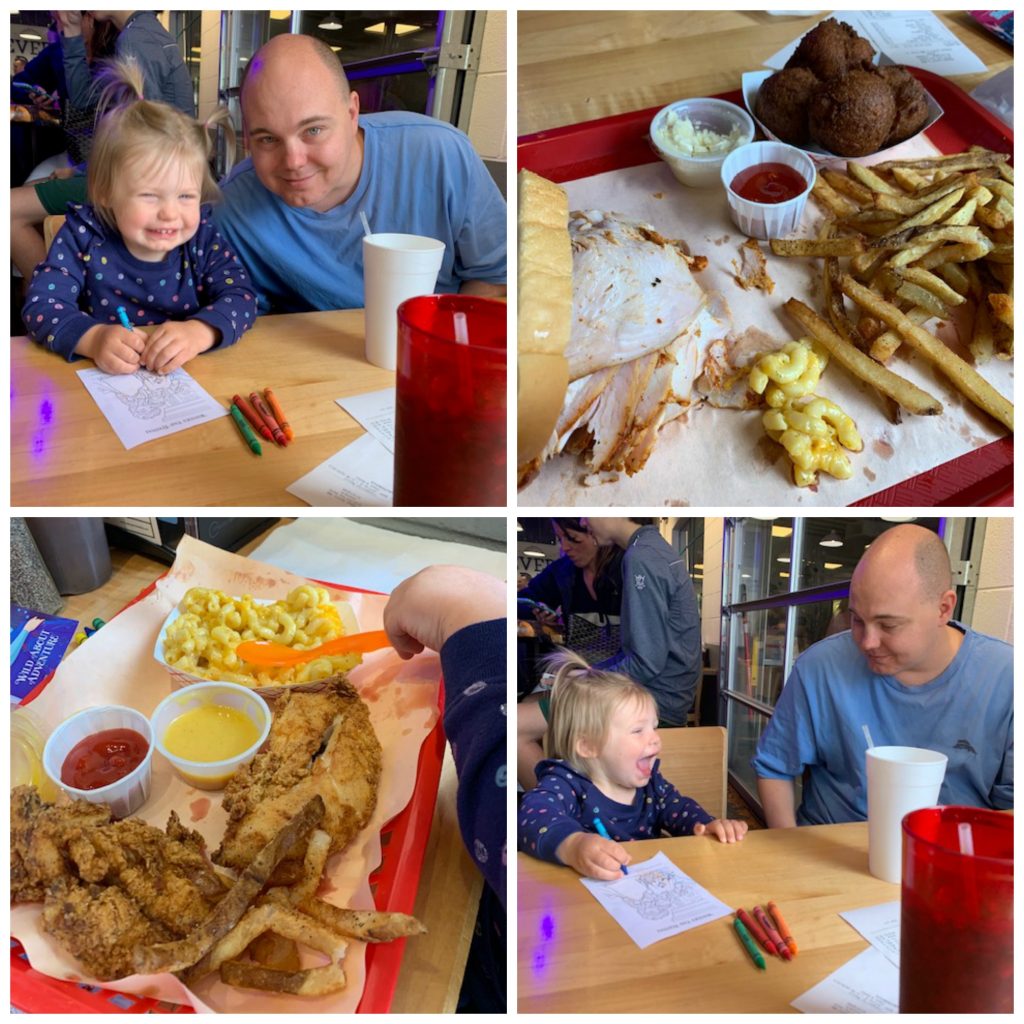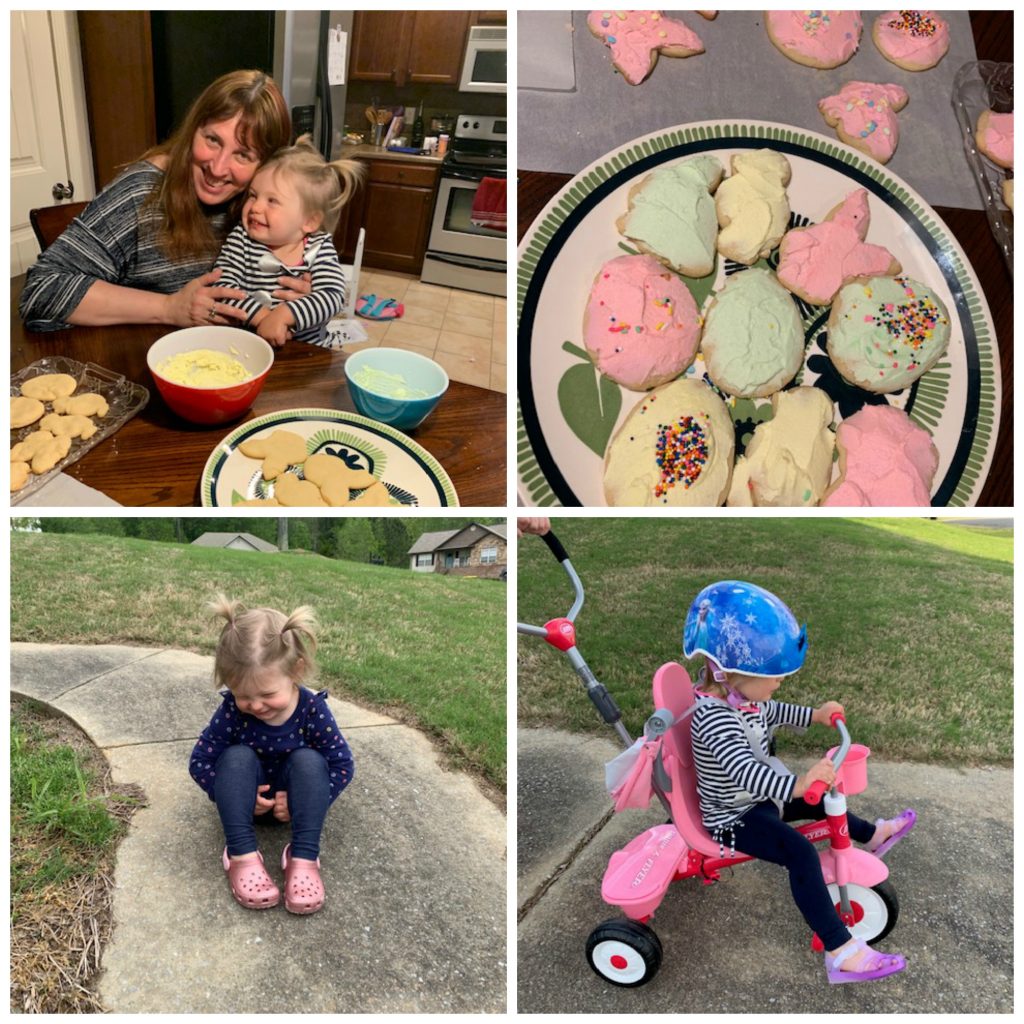 My mom met us back at our house, and we walked Zoe around our neighborhood on her bike and chatted for a bit…then came inside to decorate Easter cookies! She brought over a few presents for Zoe and it was really nice to just hang out and chat. Usually we end up going shopping when we get together, so the more laid back vibe of the visit was nice.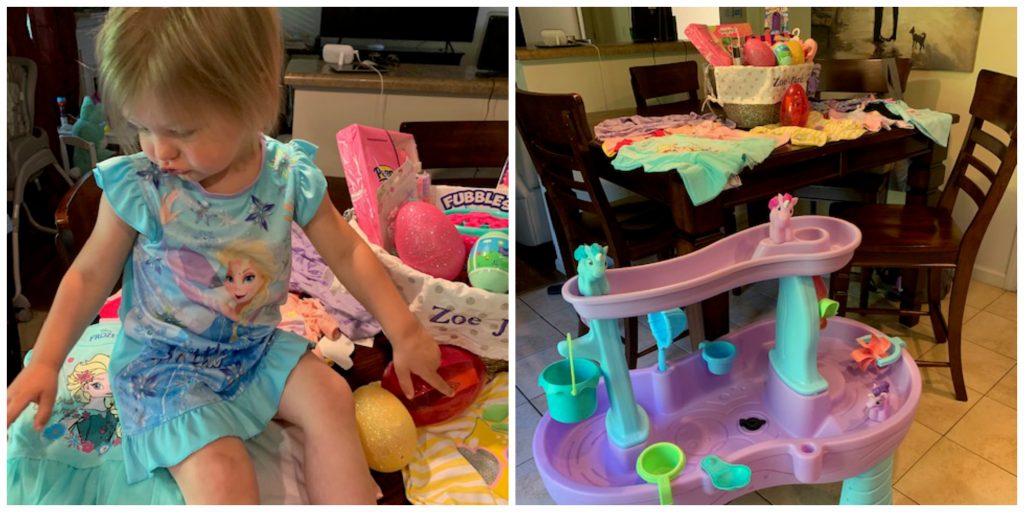 Sunday, we celebrated Easter of course! Zoe loved her basket and her new water table that the Easter Bunny brought her. We headed over to Chris's parents house for family lunch and it was nice seeing everyone! When we got home, we let Zoe ride her bike and test out her water table. Chris had ordered a remote control car for himself to have fun with when we hang outside, and he tested that out. It was a beautiful evening and I hope to spend many more like that!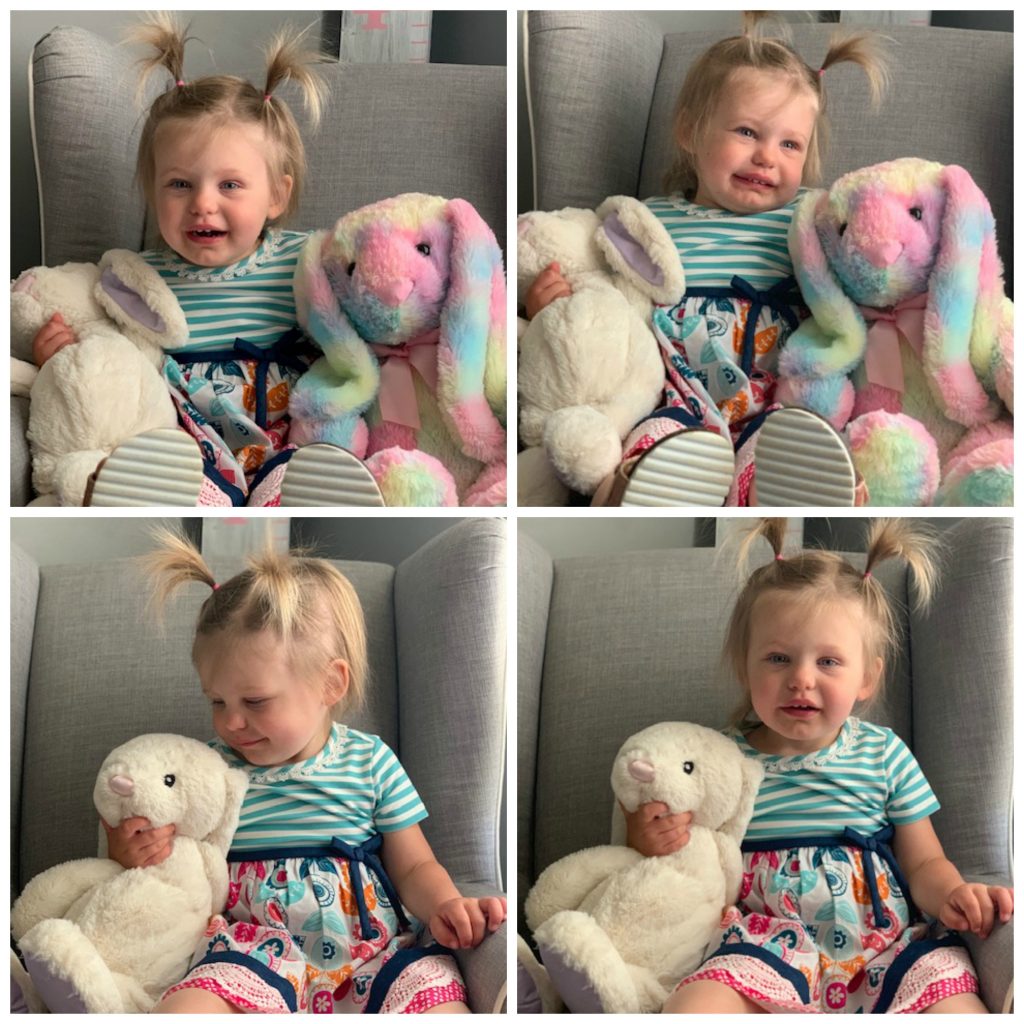 Look at this goofball and her super cheese smile. I love it! This is the face I get pretty much the first time every time we start taking pictures….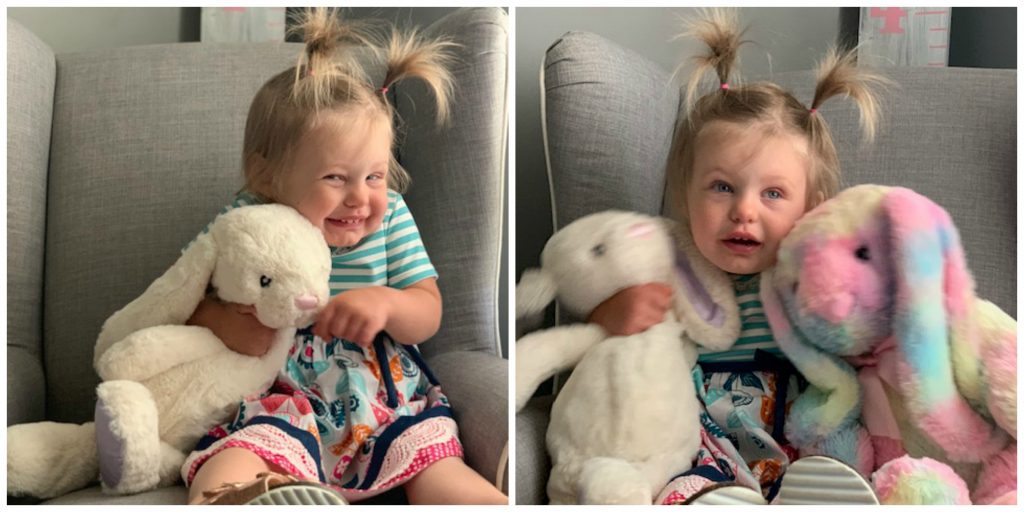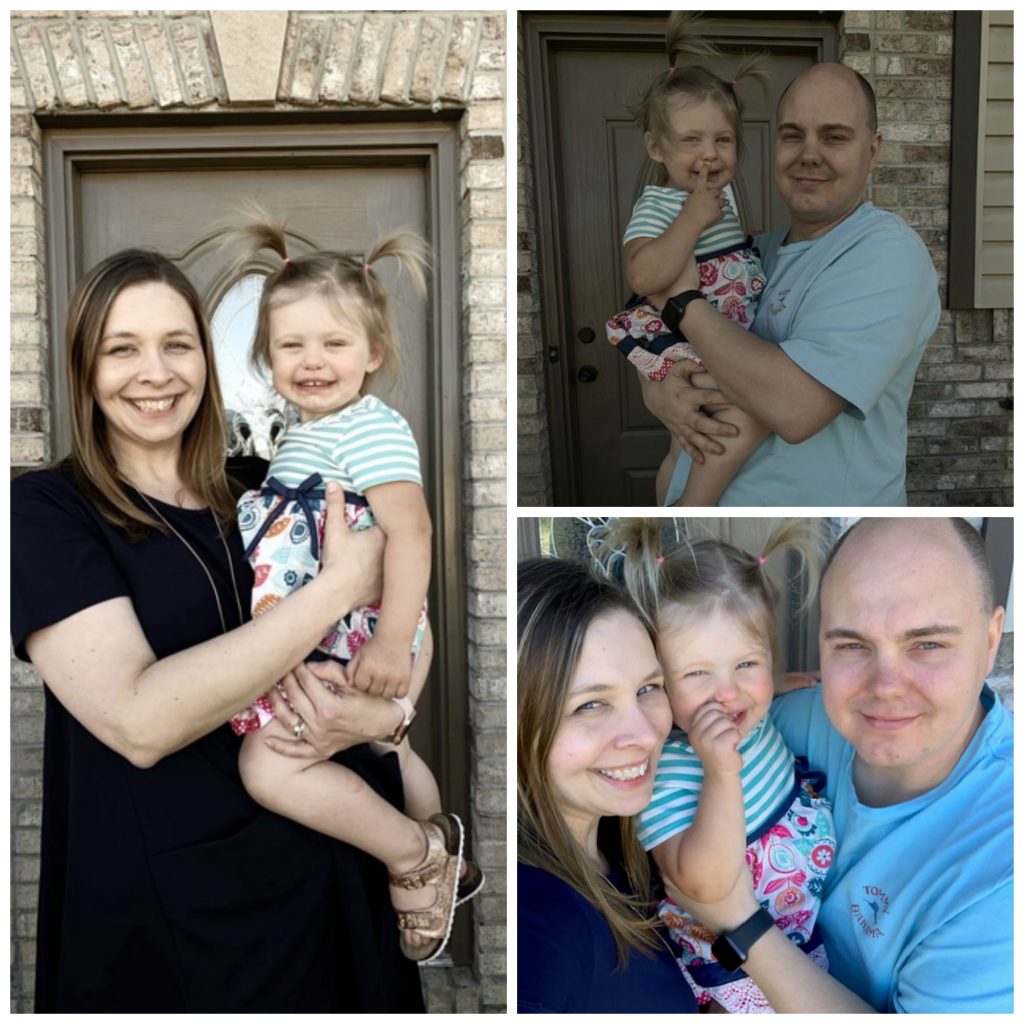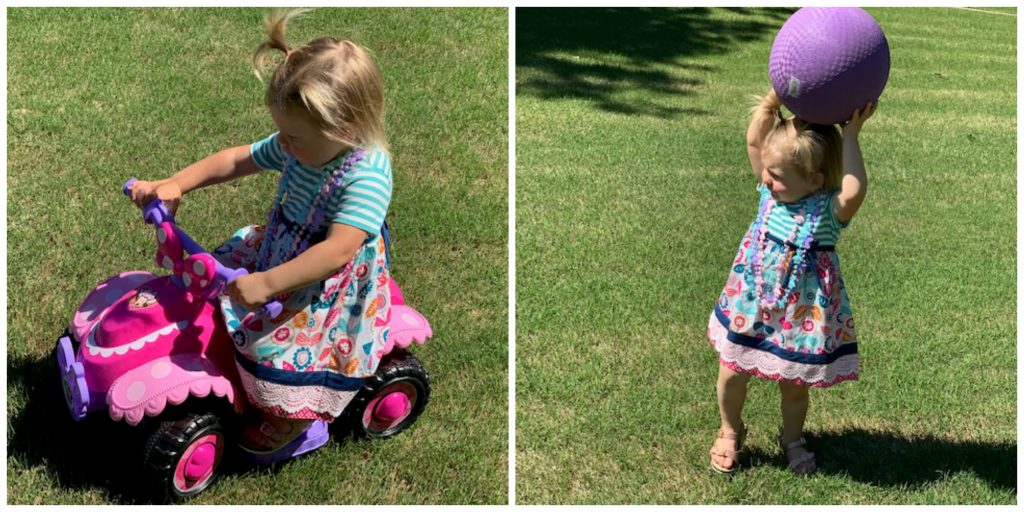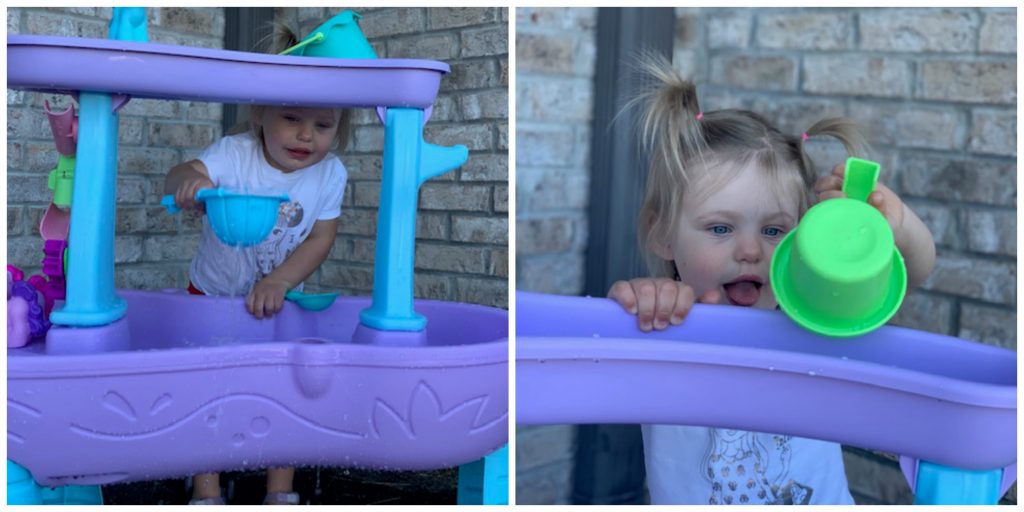 I hope that you all are having a wonderful week! It has been a little crazy around here, as we have a HUGE office move going on and will officially be in our new space Monday. Lots and lots of behind the scene work happening, on top of our normal day to day work. Which has also been crazy busy!