Oh hey there, blog land. I signed in to Bloglovin' this morning and had 396 unread posts. Ummm no. Just no. I hope everyone had a fabulous holiday weekend! I know I did!
Thursday afternoon we headed down to Gulf Shores after Chris got off work. We stopped by the grocery store on the way in and were able to squeeze in some pool and hot tub time too!
Friday and Saturday basically look the same. We spent some time down on the beach, listening to the ocean crash in. The ocean was the calmest I have ever seen it. Hardly any waves at all! And the water was so clear. Almost too clear, I could see all the little fishes and everything! I even saw a few baby jelly fish.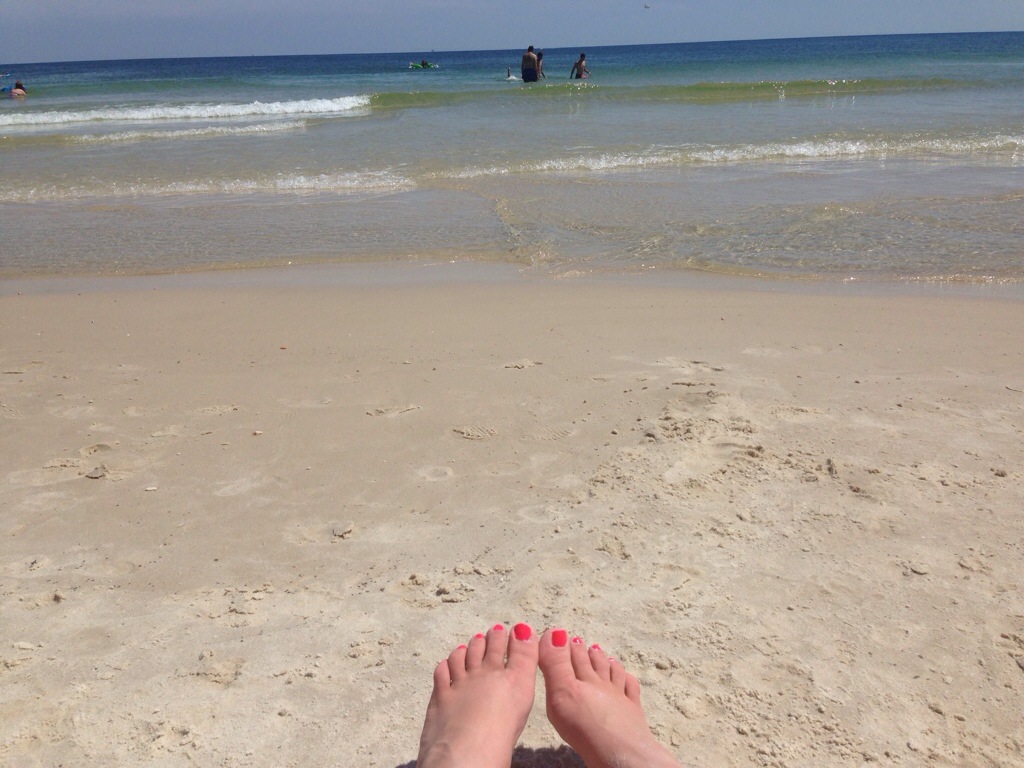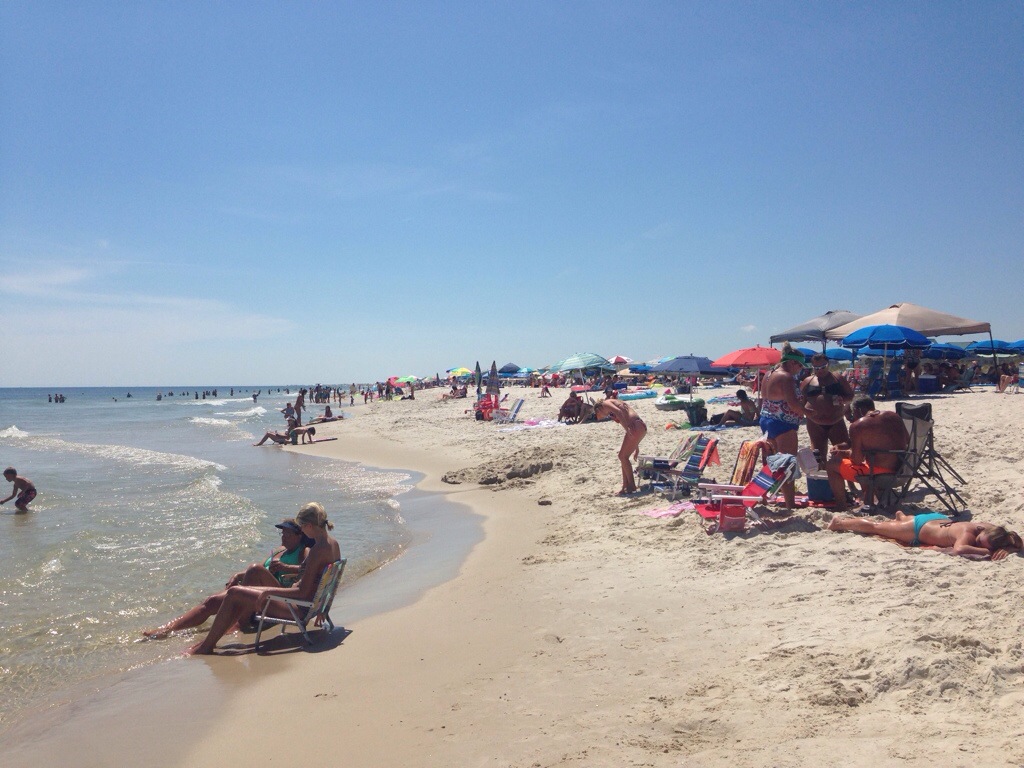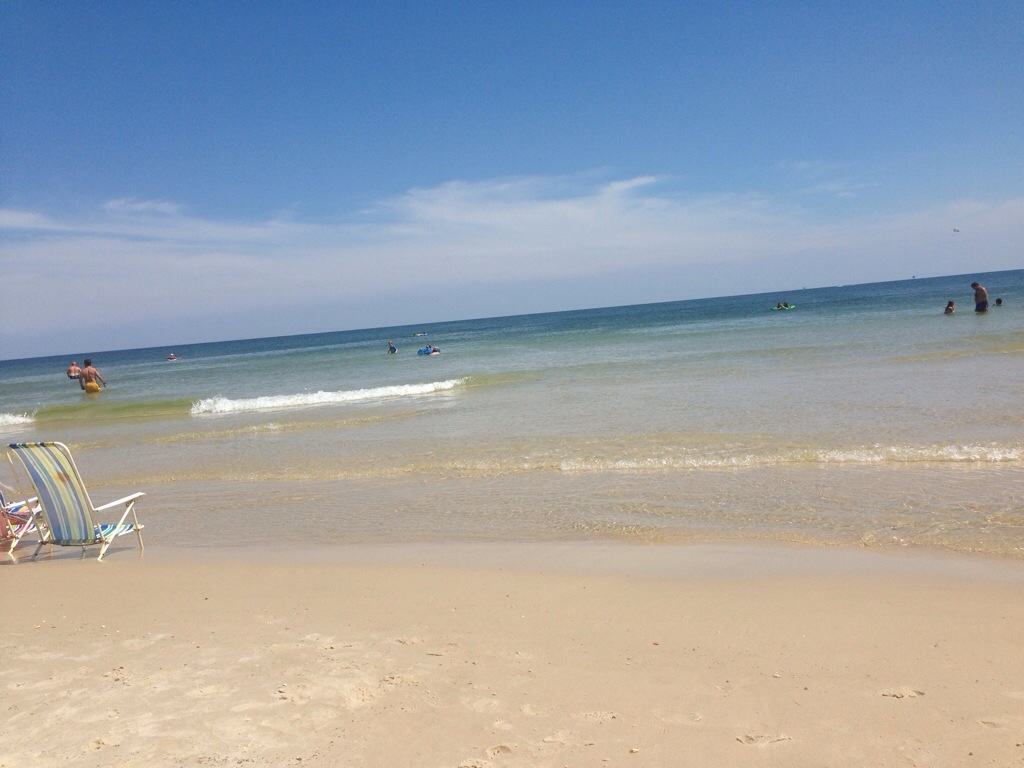 We also spent some time at the pool. There are several pools at the condo, our favorite has a seating area in the middle so that you can just chill in the water. So relaxing.
Sunday Chris and I were going to head home but decided to head over to Pensacola. We had visited the downtown area one weekend a few years ago to see a friend DJ there, and really liked what we saw and we figured we should explore some!
We stopped at Surf Burger for lunch after checking into our hotel. The food was delicious…and the view….the view was amazing!!!!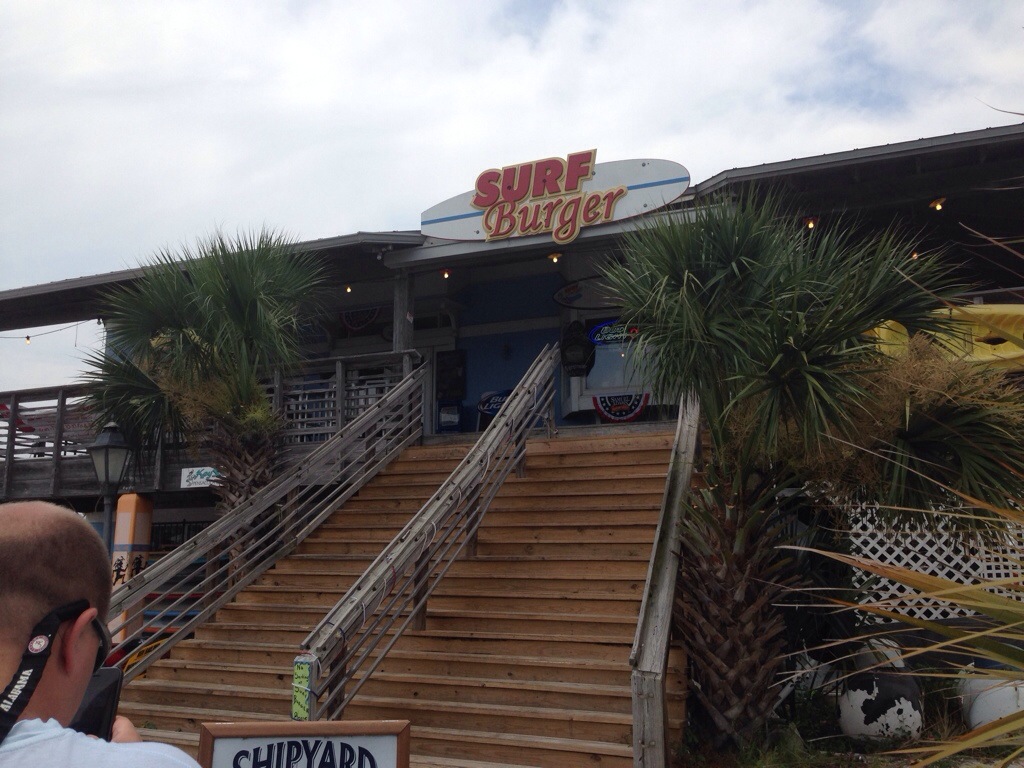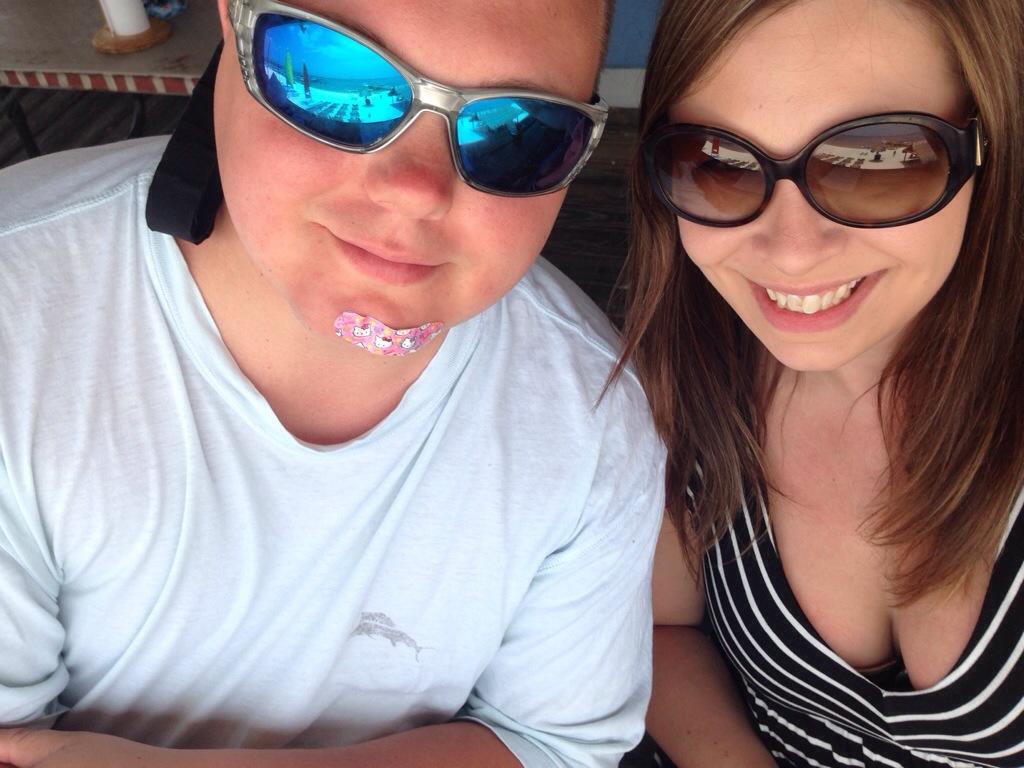 This was the bathroom door at Surf Burger. I thought it was really fun.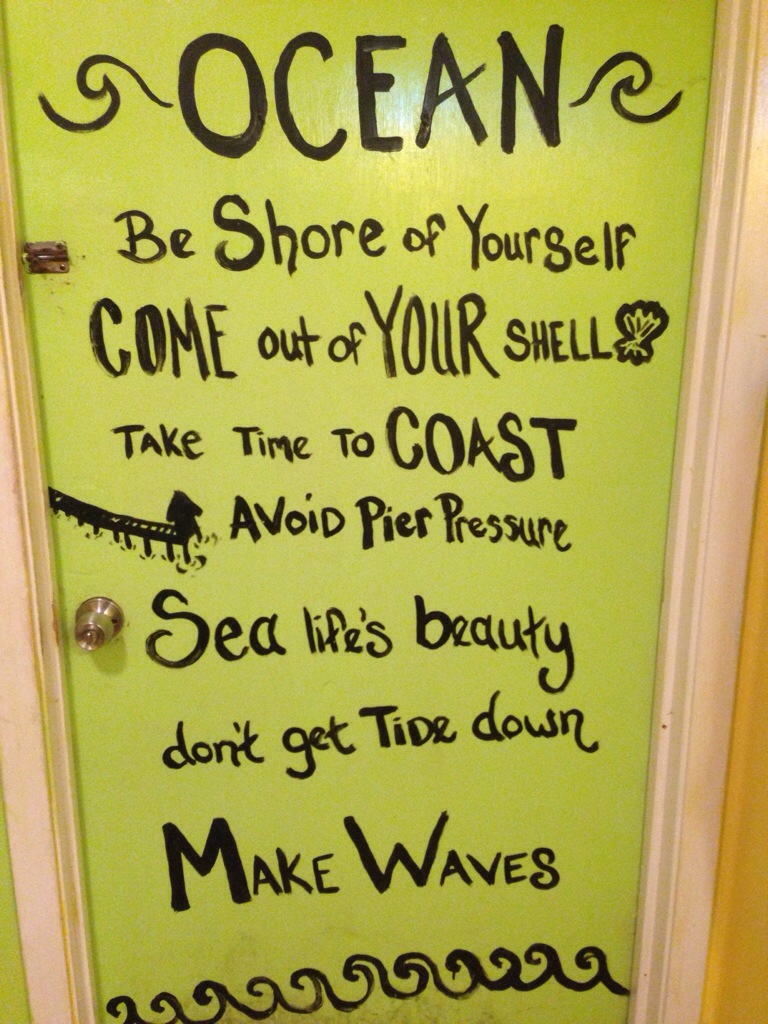 After lunch, we walked around Pensacola Beach and a few of the shops there. We also stopped by a fun bar that was there that had some good music going.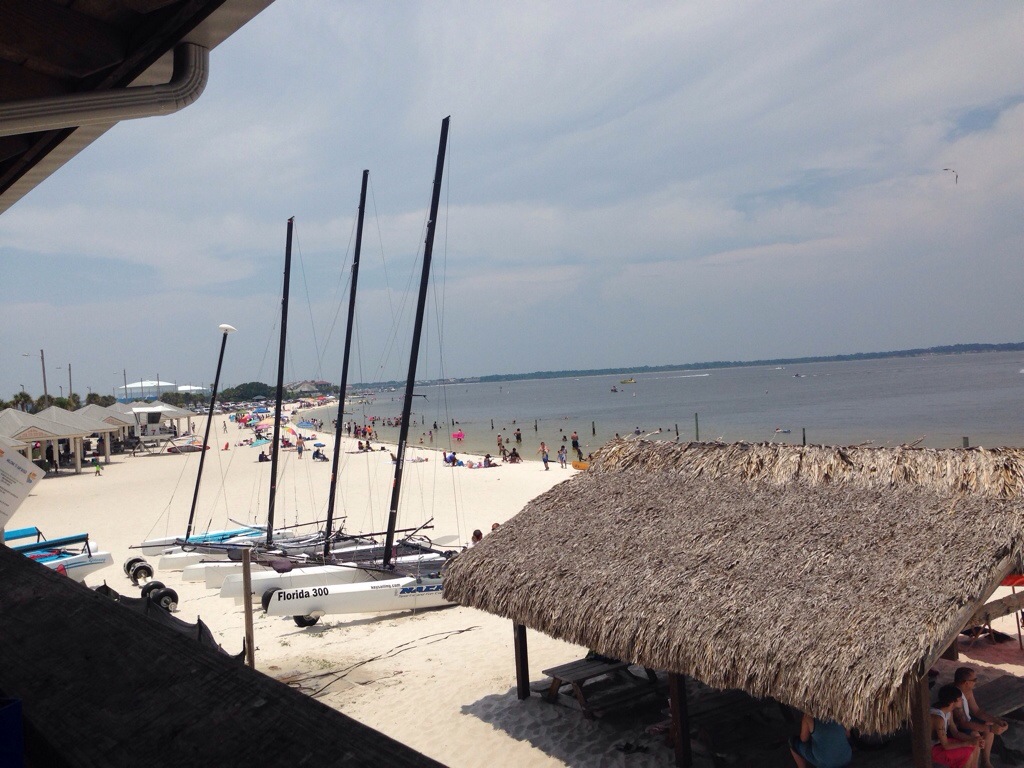 We then headed to the downtown area. I just love how pretty the streets and buildings are there!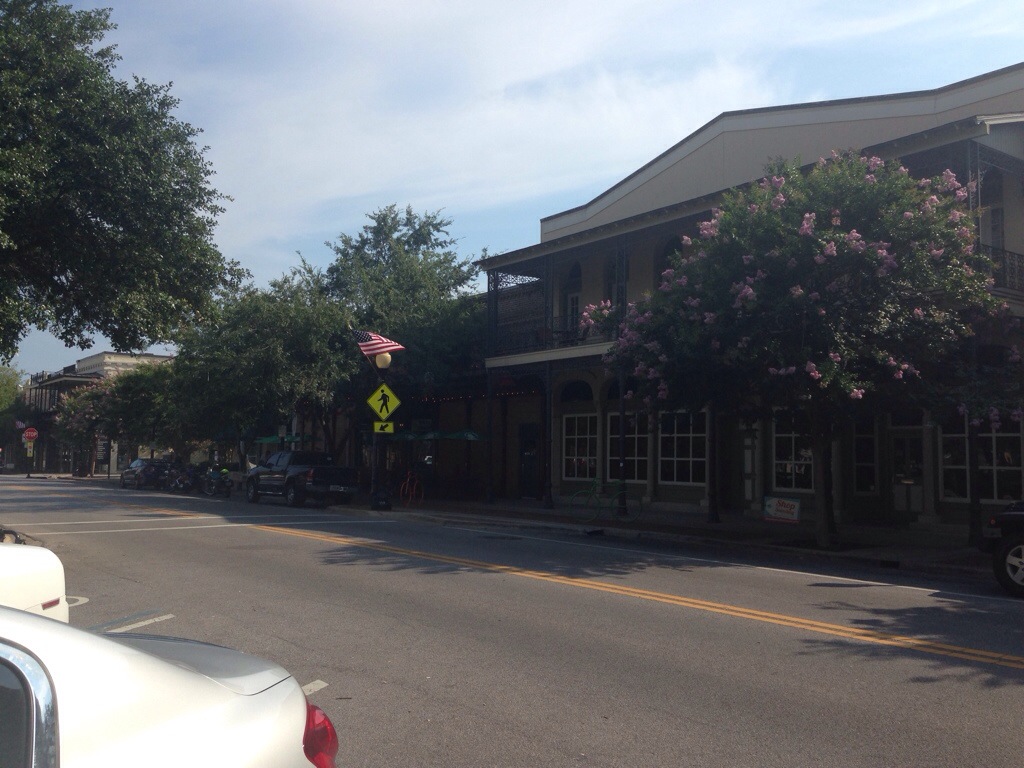 Driving down the main strip what did we find???
A World of Beer!!!! We knew we had to stop! I was excited that their draft list was completely different than our Birmingham one. I ordered an Ace Pineapple Cider and it was amazing!!!!!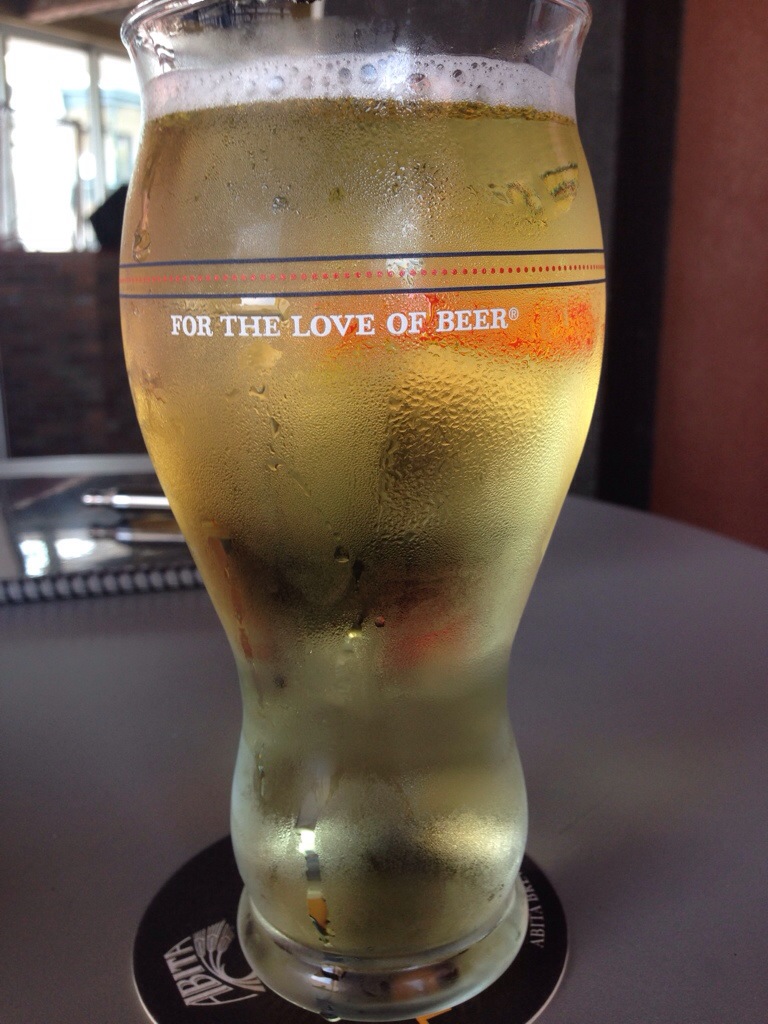 We hung out there for a few hours and made some new friends. While this locations menu for food was not as extensive as our home one….I still managed to find something yummy to try! I had the Tavern Taters. They were tater tots with beer cheese, bacon bits, jalapenos, scallions and sour cream.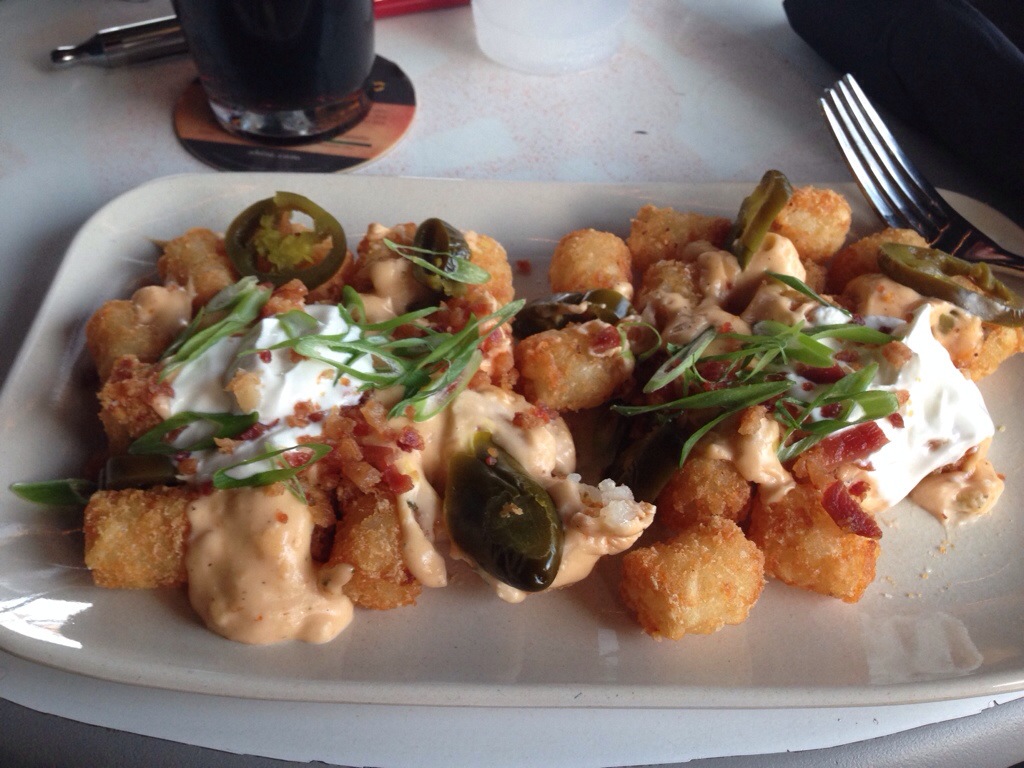 After WOB, we headed back to the hotel and hung out at the pool and hot tub for a little while. We then sat at their outdoor fire pit for awhile and just relaxed. It was a great day!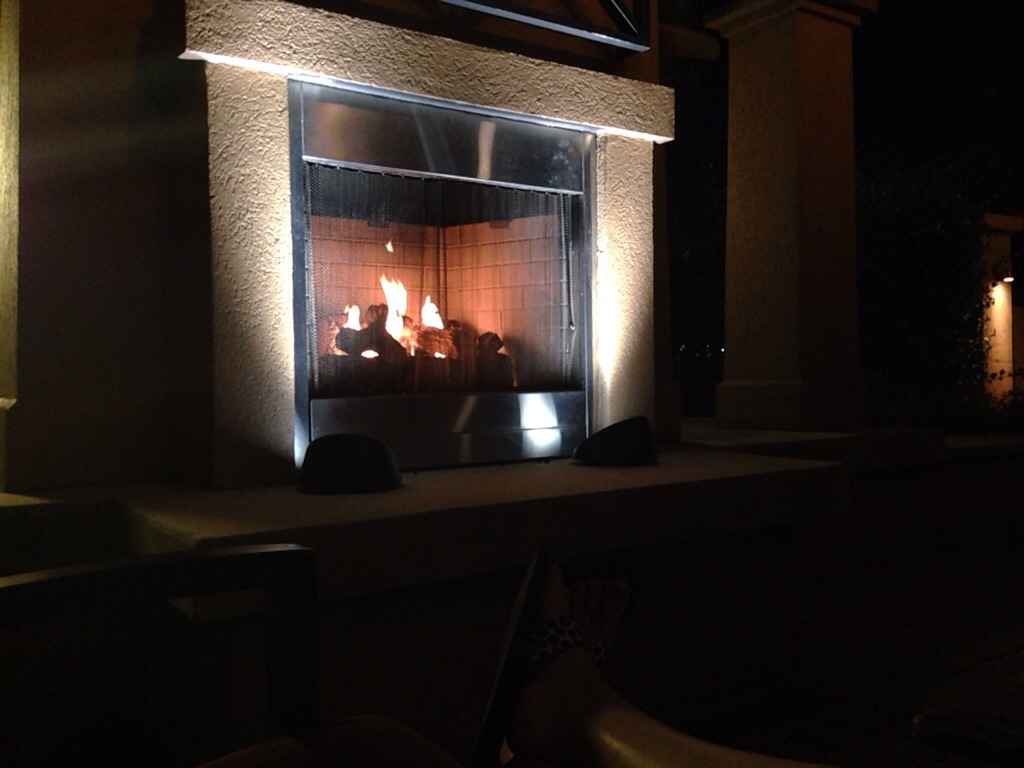 Monday we headed home. We stopped at the Steak n Shake in Prattville on the way because that is a must when you are on the way back from the beach!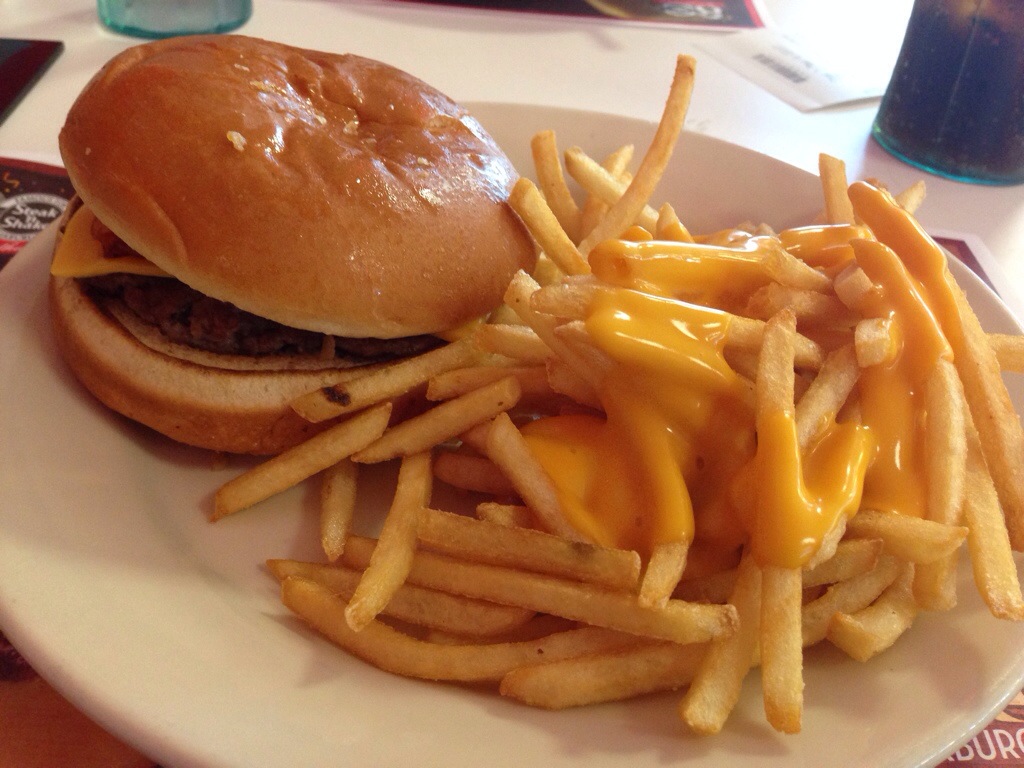 I finished up the 4th book in the Stephanie Plum series, and am over half way done with the 5th one now. I really like these books and I am surprised that I am continuing along! I have a feeling I will probably end up reading all 21 of them!
When we originally planned our  beach trip, we were planning on coming home on Tuesday, so I had requested off today. I decided to stay home to do laundry, work out, clean, catch up on some blogging stuff, and get some stuff done on my to do list around the house. Sometimes you just need a vacation from your vacation, you know?!
The dogs are super happy that we are back, and I think even Olivia missed us. I am thinking maybe she didn't get a ton of sleep while we were gone because she was exhausted last night. Also, she grew a bunch in the last few days. Stop growing up Livy!!!!