Well hey there, blog land. I am not going to lie. I am freaking TIRED this morning. I didn't sleep much last night, and my nerves are completely shot. We had severe weather overnight, and if you know anything about me…you know I do NOT do severe weather. At all. Nope. None. Some of you may be asking why in the hell I am living in the southeast. I ask myself this question every time April rolls around. With a tornado watch, an actively loud thunderstorm and flash flooding….I basically stayed up worrying all night. Misery loves company though, and my sister was worrying herself to death as well….so we texted back and forth for a few of those hours. This morning Birmingham woke up to some serious flooding. Lots of road closures, people being rescued on boats, etc. I am just SO SO thankful we had no tornadoes. I probably need to seek counselling for my fear of tornadoes. Seriously.
Anyways, enough talk about the weather….let's take a look at this weekend.
Friday evening we went to dinner with my sister in law and her family, then came back watched some TV and went to bed fairly early. Perfect night if you ask me.
Saturday – Chris worked outside in our yard for awhile cutting grass and removing some leaves and debris while I cleaned the inside of the house. Then, I hung a picture that Chris surprised me with on Monday in our kitchen. I LOVE it!!!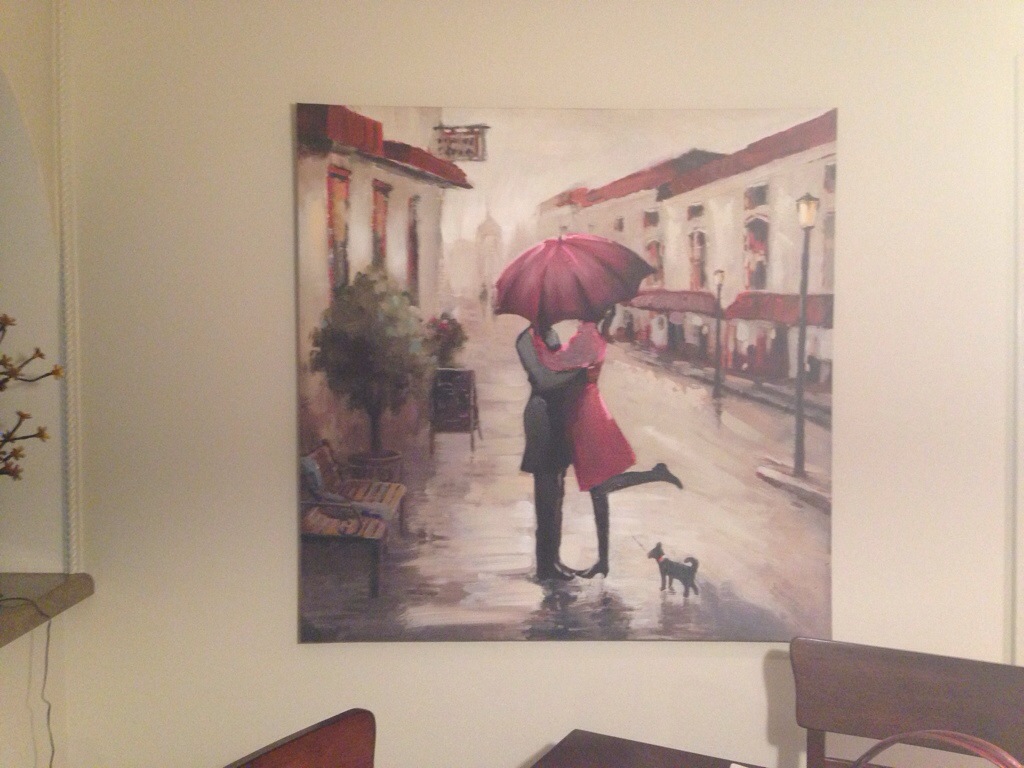 After all that work, we decided to take it easy and spend the afternoon enjoying the AMAZING weather on our back deck with a few beers, and our dogs.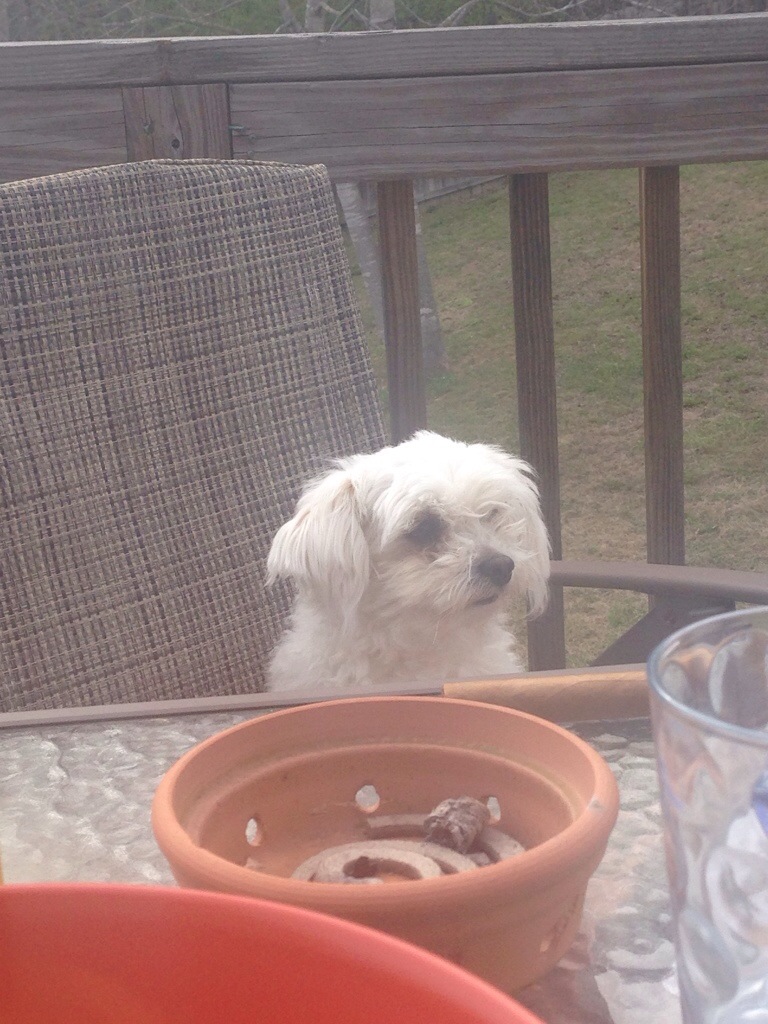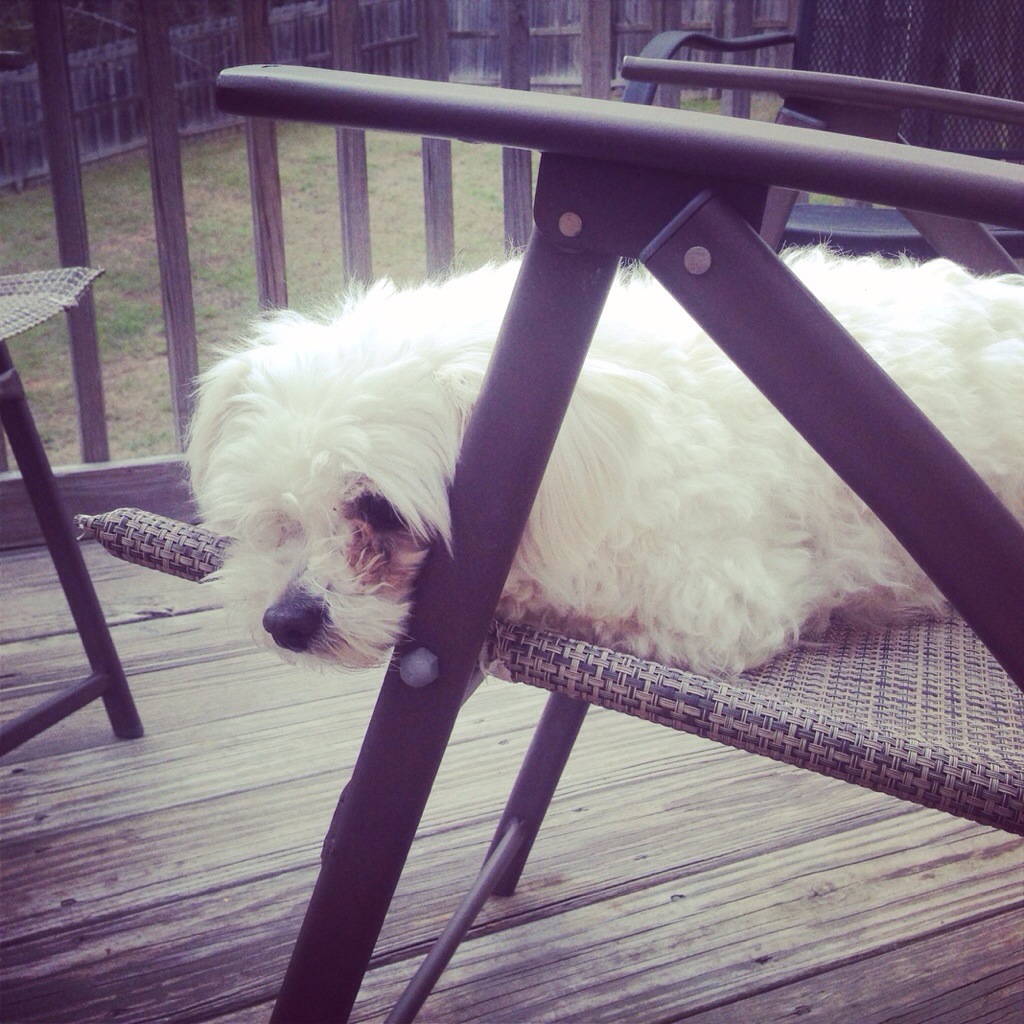 It started to cool off when the clouds rolled in, so I decided to go get the grocery shopping done since I knew it was going to rain all day Sunday. It felt so good to just get it out of the way! When I got home, we watched some TV and cuddled the dogs.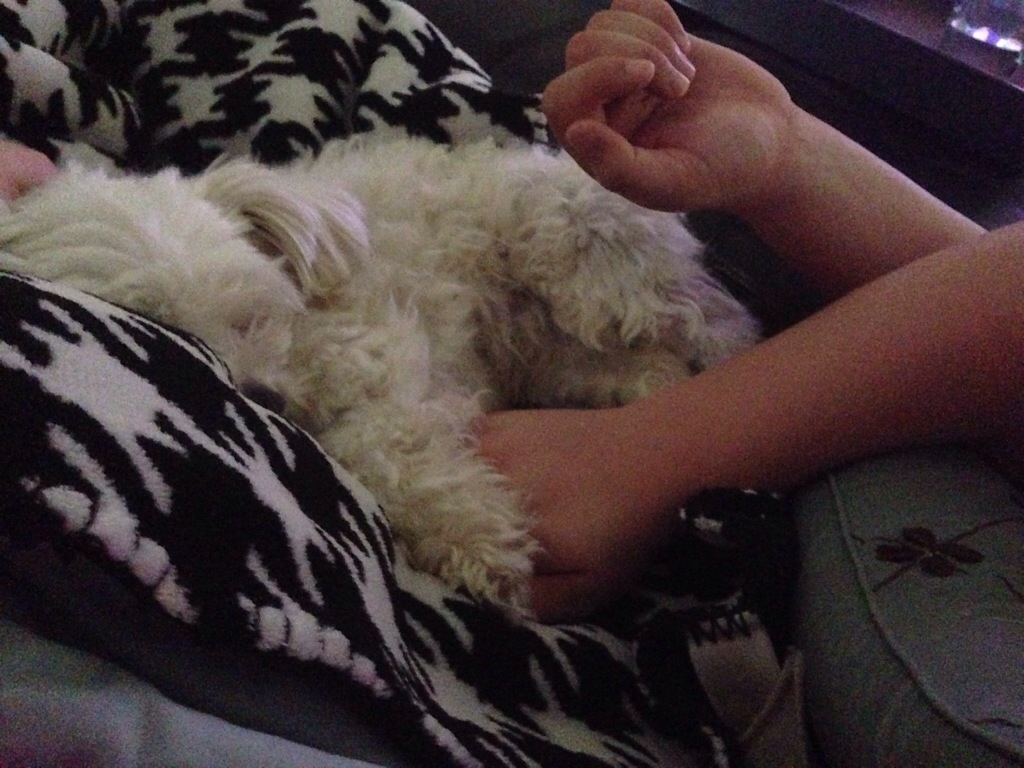 Chris and Mac fell asleep holding hands/paws. So sweet!
Sunday – The perfect lazy day. We pretty much watched TV and did nothing ALL day. It was wonderful. I also had an idea for  fun snack that I created all on my own yesterday afternoon! Sweet potato chips. I love when something just comes together perfectly! I will be sharing the recipe next Tuesday, so be on the look out for that!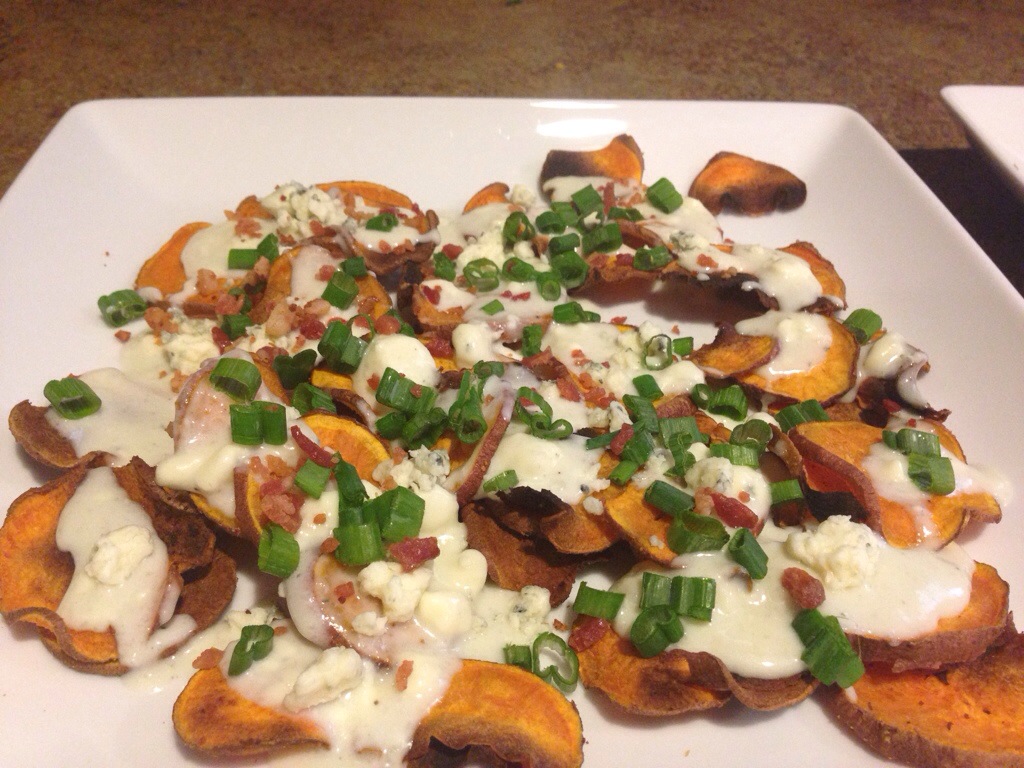 I enlisted Kathy to be my fitness guru go to because duh, she knows fitness jesus and is a complete bad ass. She suggested that I try body beast. I will start it tomorrow! Wish me luck! I couldn't start anything today on no sleep. I have a feeling you need to be well rested for something called body beast.
Linking up with Kelli today for picture practice. This week topic was animal and hello, Mac!!! Perfect test subject.
It is time for me to load up on some caffeine and try to make it through this work day without taking a nap under my desk.