Another weekend came and gone in a blink of an eye! I have been on the struggle bus lately. I have had a horrible cough for the last three and a half weeks. It turned into bronchitis, and apparently doesn't want to go away anytime soon. Probably the worst thing ever being in an open work space. Sorry co-workers!
This past weekend, we had so much fun! Saturday morning we headed out to Chuck E Cheese to celebrate S's birthday! This was Zoe's first time there, and let's just say she is a huge fan of the establishment and the creepy mouse.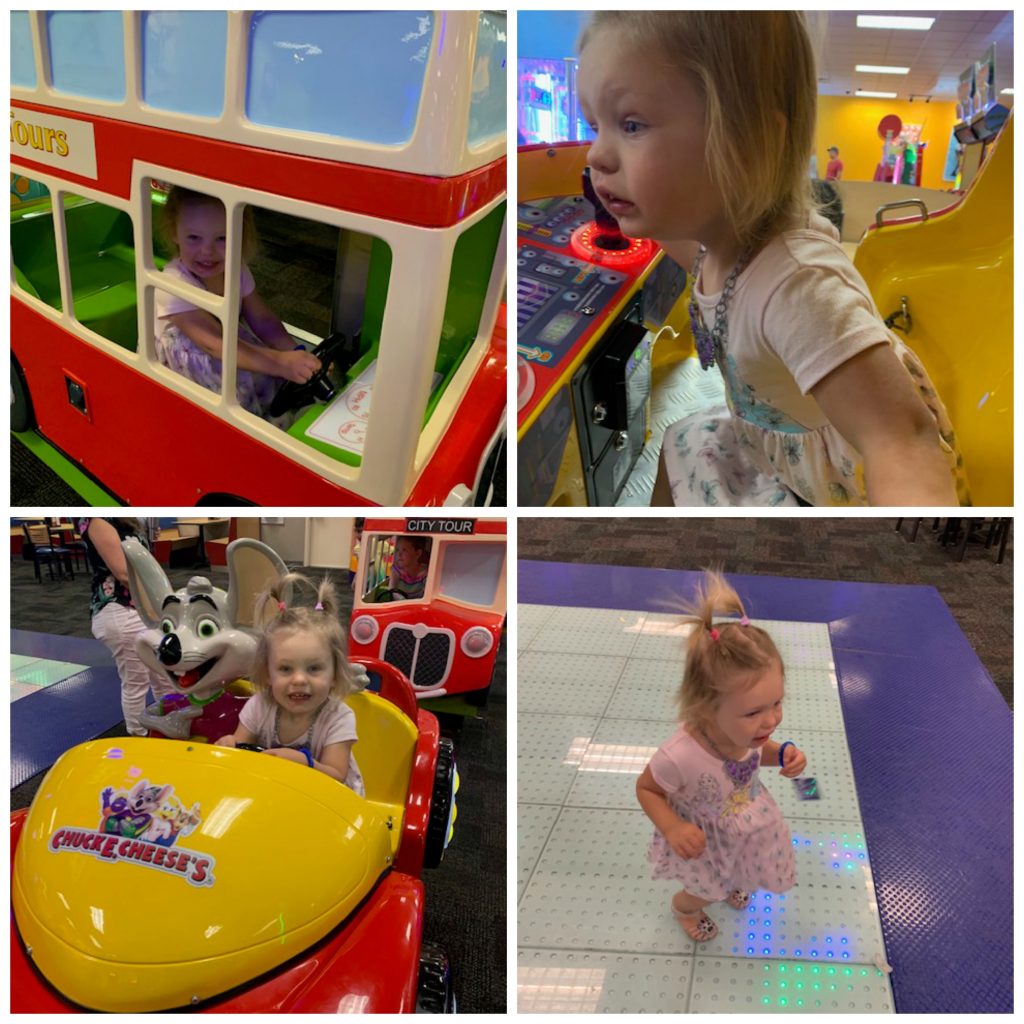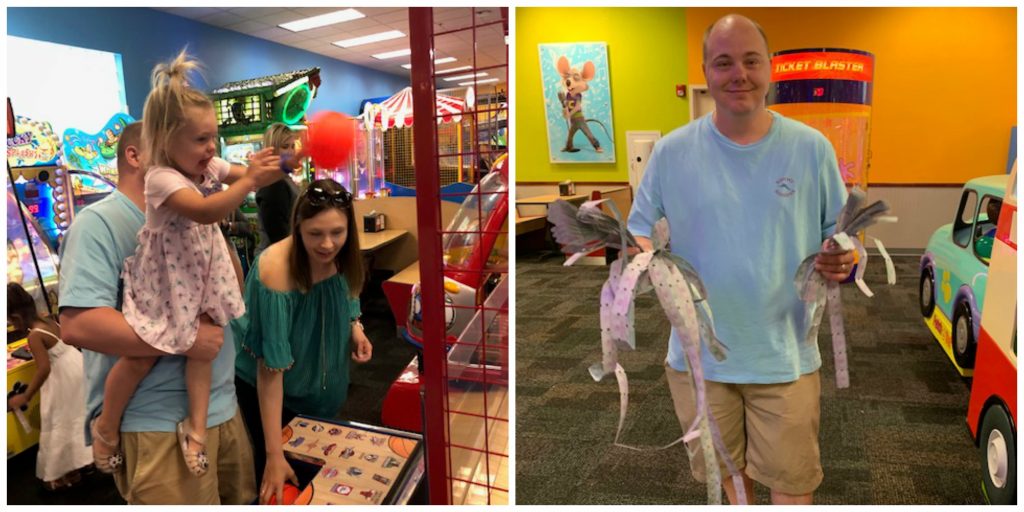 Shout out to Laura for the candid family shot! She has already asked to go back, so I have a feeling that it will be happening again soon. I don't think Chris minds either….he sure did rack up on tickets!
We also checked out Twisted Root Burgers while we were in the area. It was a fun little place that serves delicious burgers and had some fun areas outside for family fun. I did notice that they had alcohol, so holla! And they are supposed to be known for their ridiculously fun milkshakes. Unfortunately when we were there, the milkshake machine was down. Probably for the best, as I did not need it. But a good excuse to go back! Zoe thoroughly enjoyed her burger.I absolutely loved their house fountain sodas! Black cherry, root beer, cream soda. I had to taste them all!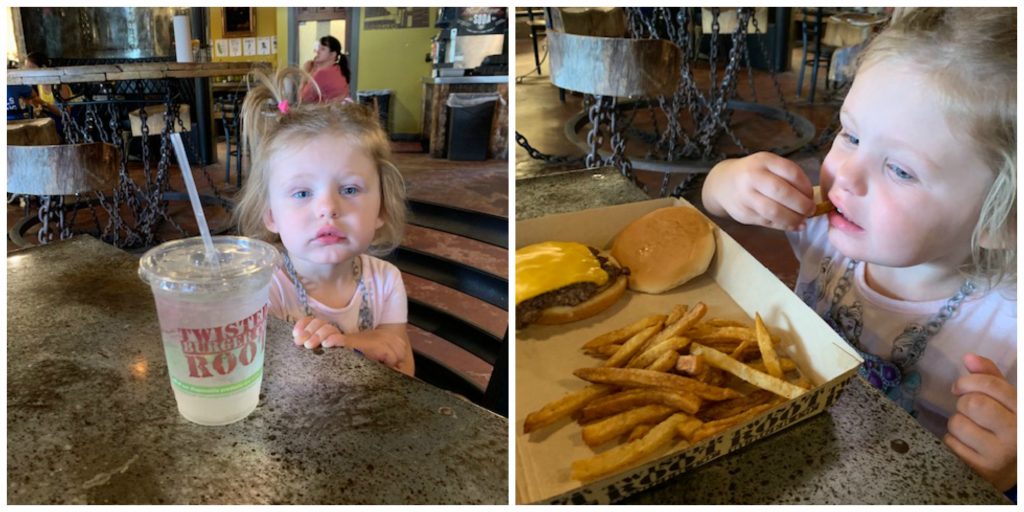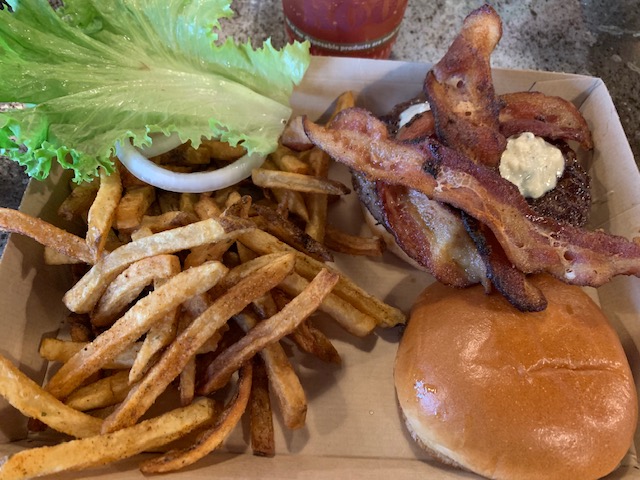 Sunday we went grocery shopping in the morning, and hung around the house the rest of the day. Zoe took a very long mid-day nap, and Chris and I caught up on about three hours worth of Billions. Priorities. Screw cleaning the house! We have really been enjoying that show.
Sunday morning, while we were getting ready to leave….Zoe wanted an OOTD picture. She hadn't requested one for awhile so I was excited. Full on cheesin'.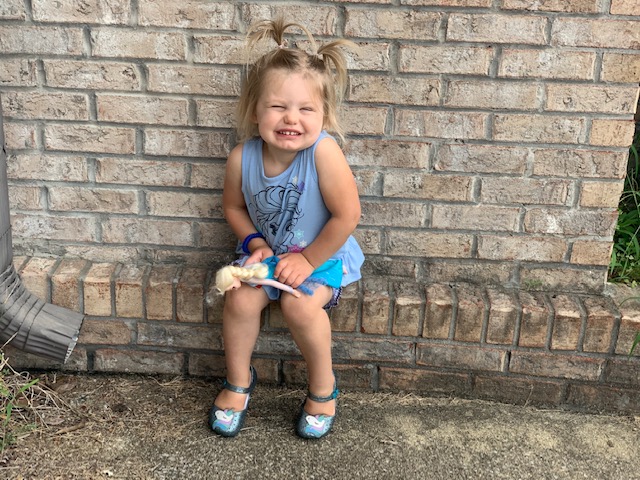 After I snapped a few of her, she said come on mommy….me and you!!! I snapped one of the two of us looking at the camera, and I was continuing to snap as she said looked at me and said…we are best friends mommy! Melt my heart. I am so glad I captured that! I hope she always feels that way!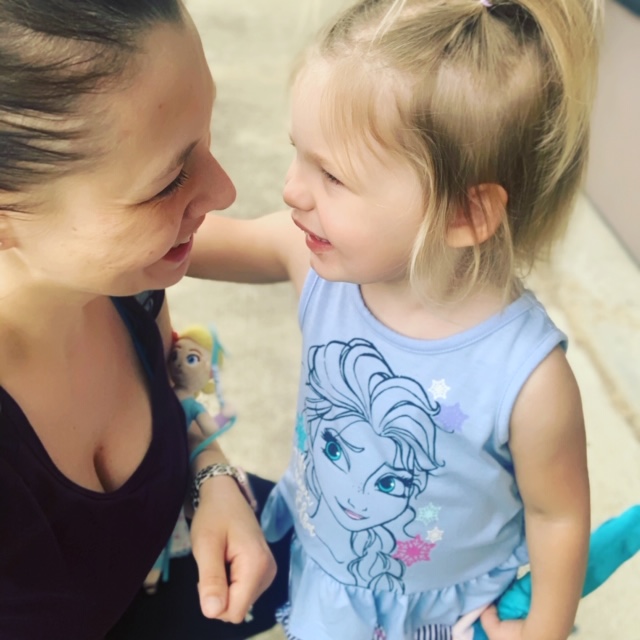 Today, Nine Perfect Strangers is due back to the library and I still have like four hours worth of reading to do. Ugh! Anyone want to give me a cliff notes on what happens. I think I will probably skip ahead to the end, but I was just getting into the good stuff. The first part of the book was really slow and now I am like WTF is happening?!?!?!
I hope you all are having a wonderful week! I am going to try to come back for some Friday Favorites, because I have some good ones!