Just when I thought I said all I could say….
Don't even pretend that you weren't singing Usher!
— Maybe I have had a bag packed in my car every day so far this week full of clothes, boots, a scarf, and gloves in case I get stuck somewhere because of this crazy Alabama weather. With an empty book bag to deposit my purse and work lap top in if I had to walk for a long distance. And when I say maybe I mean I do.
— I don't really care about Valentine's Day. Mainly because I think it is a stupid holiday. Shouldn't you show your significant other love throughout the year and purchase them random little surprises because you thought about them instead of doing it because you are supposed to? Because a holiday reminded you to? Lame sauce.
–I do like hearts and pink glittery things, so not all of Valentine's Day is lame sauce. You better believe I hit the clearances aisles at Target and purchase the pink towels with hearts all over them and the glittery xoxo.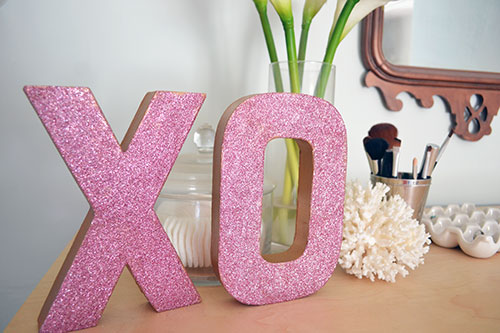 –I haven't painted my finger nails in almost two months. They started to chip and peel really, really bad after having them painted constantly for three weeks. It freaked me out and took until now to stop looking a mess. I am going to paint them this weekend and hope the layers of my nails don't peel again! What do all of you use to protect your nails who have them painted constantly?! Clearly what I am using doesn't work!
–I have my toe nails painted. The same paint I put on around Thanksgiving. There are 4 toes left with color. Maybe I should fix that? I say what's the point until the flip flops get broken out. My winter work shoes just tear my toe nails up.
–I have gotten in EVERY T25 work out last week and this week so far! I have also stayed on track with my meal plan this week. Score!
–I hate lower focus day. Holy squats and lunges my legs shake for awhile after my work out.
–I have a ridiculous attachment to things that are sentimental to me. Chris bought me an iPad2 for my birthday the year it came out. It was my first tablet and I have loved it ever since. Chris has an iPad 4 but his work just purchased him an iPad Air. Chris offered me his iPad4. Sweet! However, now I don't need the iPad 2 and I know I should sell it and put that money towards something else. But I kind of sort of have a really hard time letting go. Chris bought it for me for my  birthday so it is really special to me.
Note to Chris: don't buy me shit that is upgradable for my birthday in the future…I will have a really hard time letting go when it is time to upgrade!
–I cant believe I am going to say this…but I am kind of ready for warmer weather. What the what?!?! That's right. Me. Nadine. Lover of cold weather and winter. I am ready for some flip flops and dresses and no more threat of ice paralyzing my beloved little southern city. I am sure I will insert my foot in my mouth when it is April 2 and 85 degrees with 1546% humidity and I am sweating my ass off. You can laugh at me then.
It's Wednesday. I am wearing pink.
On Wednesdays we wear pink and link up with Kathy for Wednesday Confessions and Liz for the Hump Day Blog Hop!