1. SnOMG
That's right folks. the deeps south received some more snow Wednesday night. I really enjoyed it because this time I was snowed in, not out! It was the beautiful kind of snow that falls down in big fat flakes and covers the ground immediately! We had so much fun playing in it! The dogs, well mainly Gracie, loved it too!!! You just don't get beautiful white covered scenery often in the south, so we had to snap about a million pictures!!! Chris took some with his fancy camera, but these are a few of my iPhone pictures.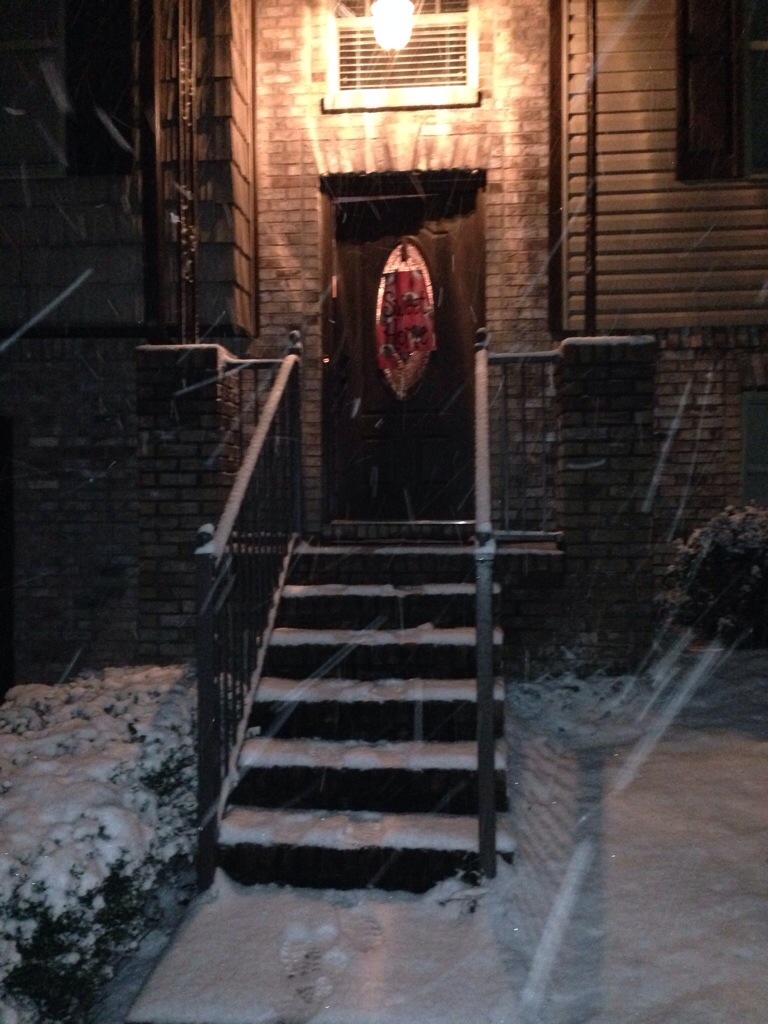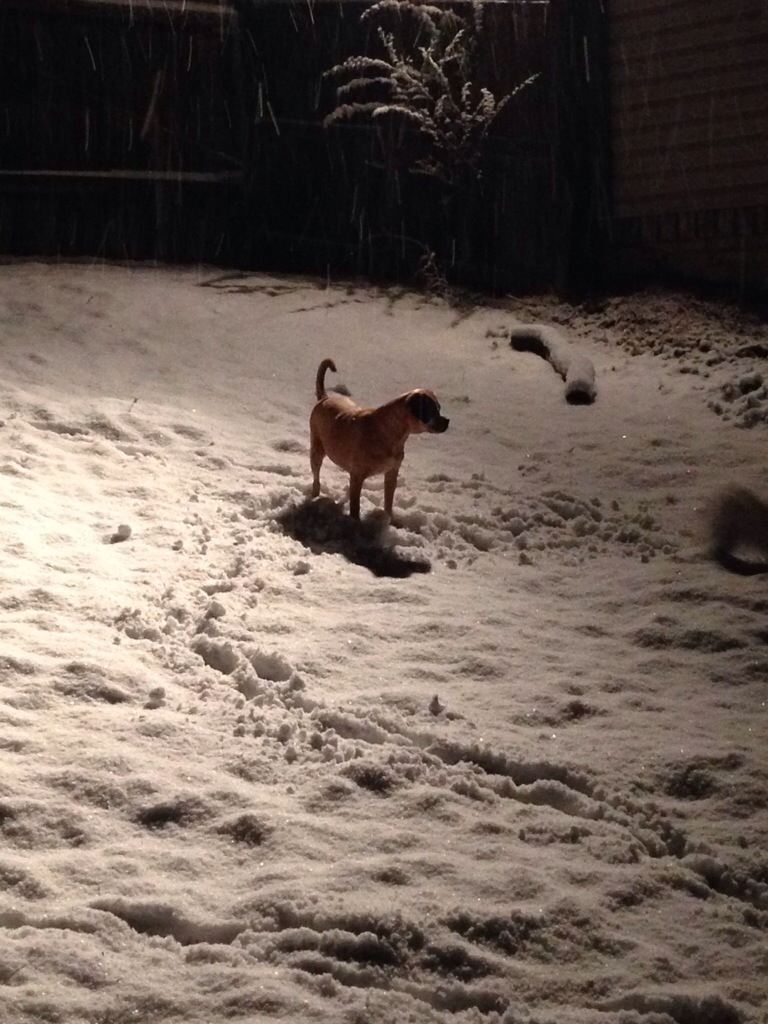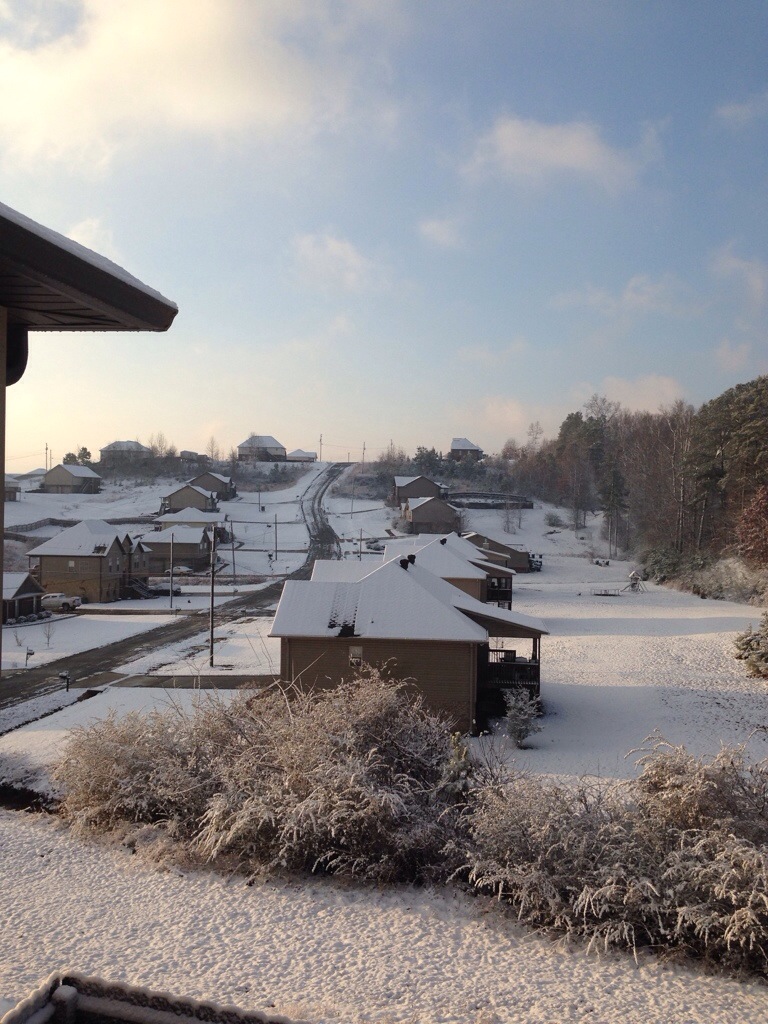 2. Sweet dogs. After playing in the snow early yesterday morning, I think someone was tired.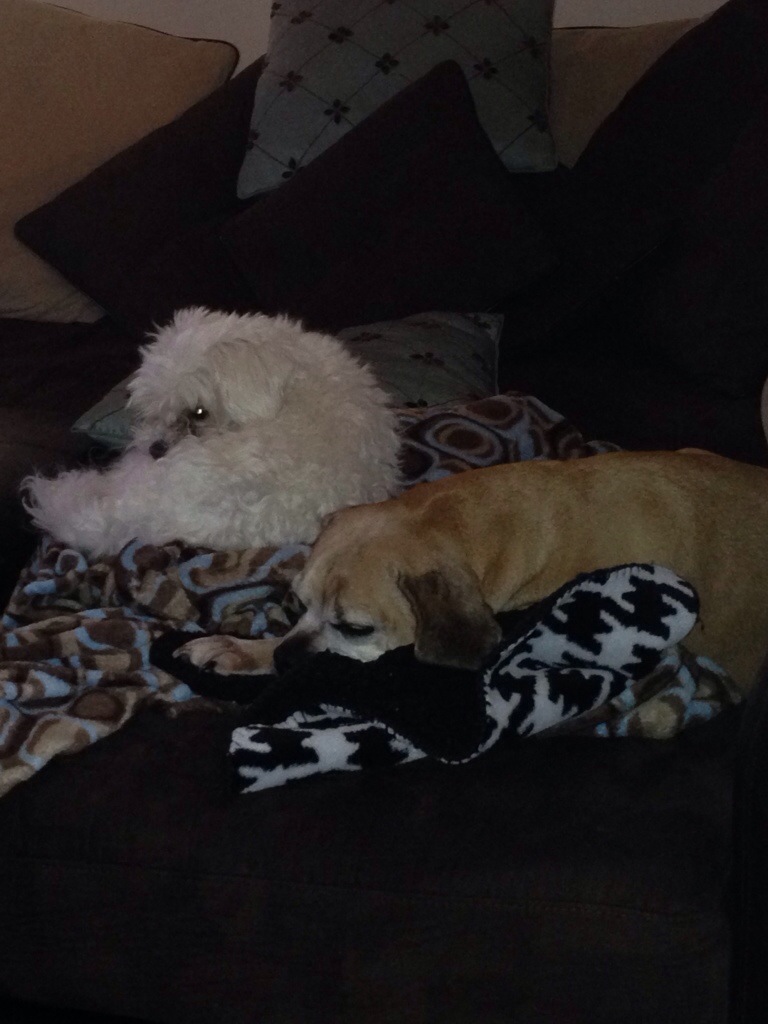 3. Sisters. Keeping it classy since the 80's!!!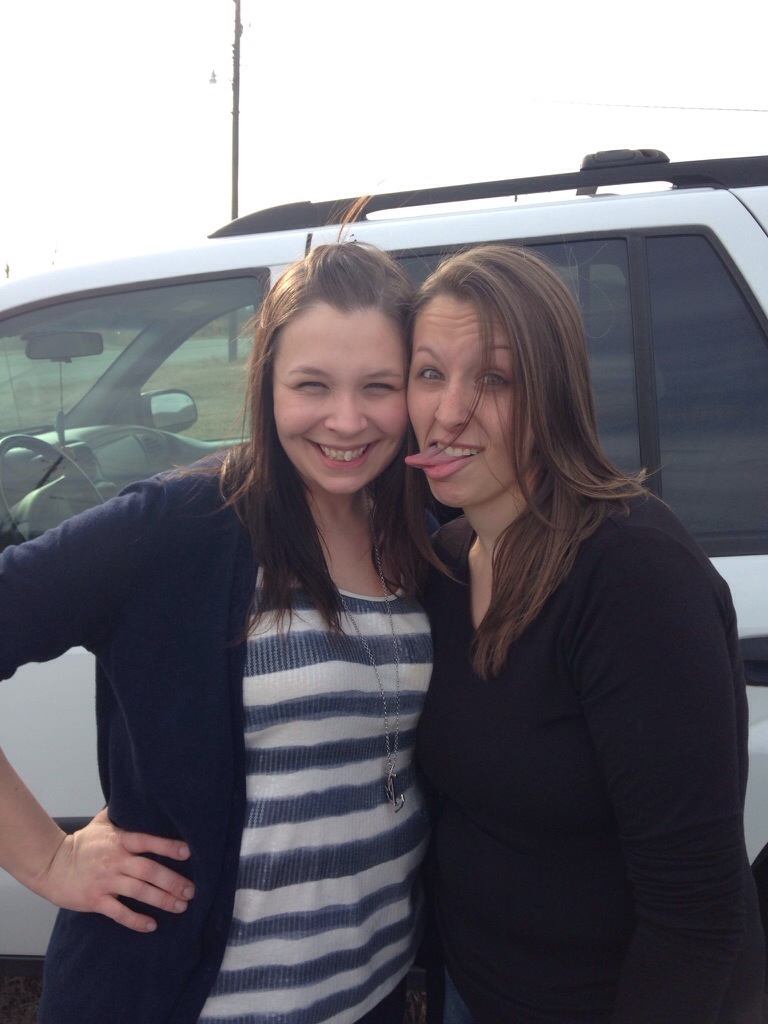 Before we took this picture, I was joking about how everyone always thinks I am the "younger" sister, even though I am five years older. Hehe. Tracy said she always thought that was awesome when we were younger, but now she doesn't like that very much! I really enjoyed getting to spend some quality time with Tracy last weekend! I don't get to see her nearly enough.
4. Wild South Brewfest – The Wild South Brewfest will be at Iron City tomorrow. Chris mentioned that he wanted to go, and invited some friends from Huntsville down to hang out with us. I am really excited. There will be several local Alabama breweries in attendance, along with some North Carolina ones. All the proceeds go to a good cause too!
5. Happy Valentine's Day bitches!