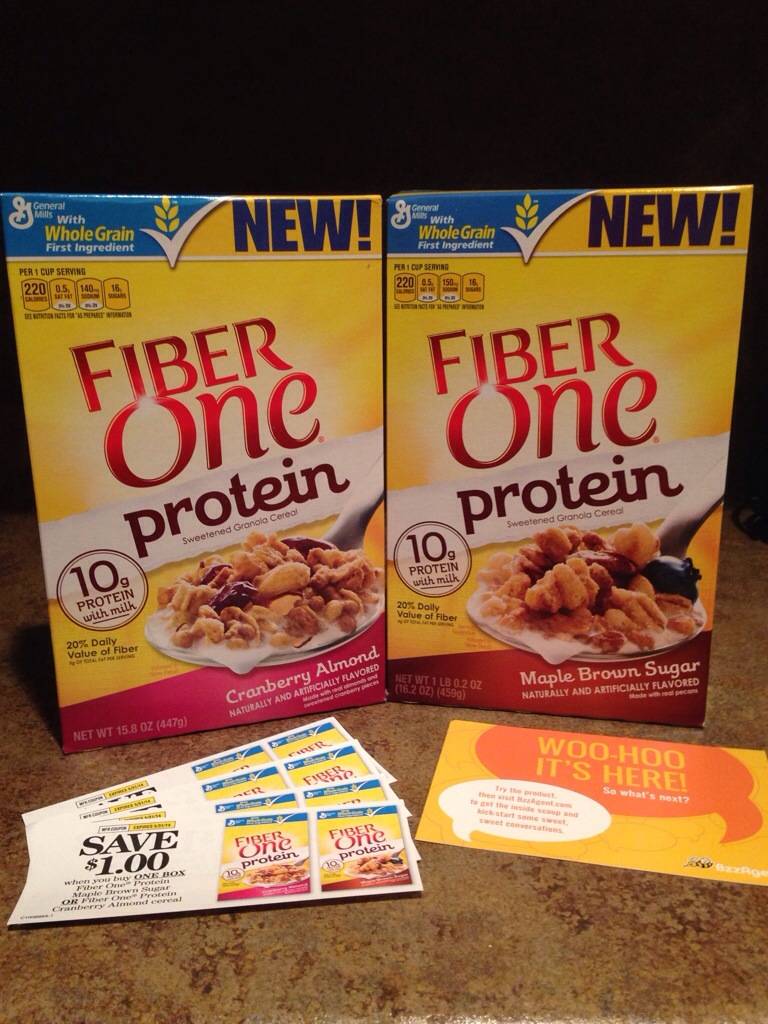 I received a box of Fiber One Protein Cranberry Almond Cereal and a box of Fiber One Protein Maple Brown Sugar Cereal from General Mills in my BzzAgent kit free for review. All of these opinions and thoughts are of my own.
I was excited when I received my Fiber One Protein cereal boxes in the mail! I am an avid breakfast person. I truly believe that breakfast is the most important meal of the day. It is what get's you up and going, and sets the tone for your day. My favorite way to start breakfast is with protein and fiber. Something that fills me up and gives me energy! I find it difficult to find any cereal that offers up BOTH fiber and protein AND tastes good. I thought it just didn't exist. Enter Fiber One Protein Cereal!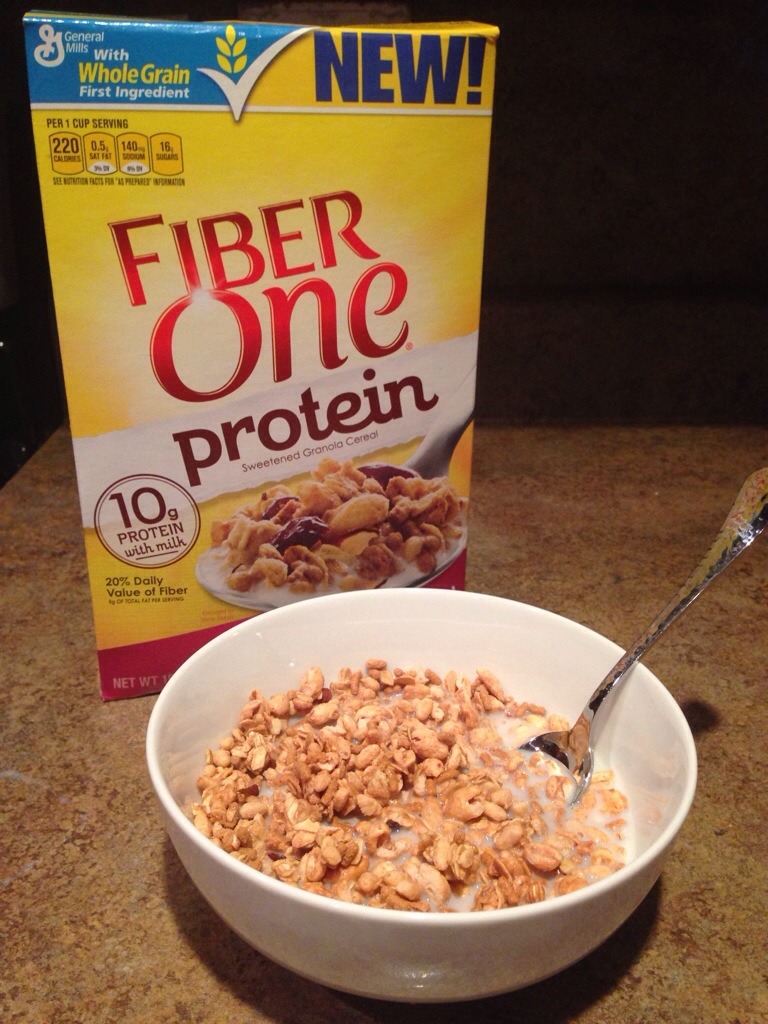 I first tried the Cranberry Almond flavor,  a masterful mix of crunchy almonds, delicious cranberry pieces and sweetened granola. It tasted great and had a little bit of a sweet side with the cranberries. My favorite part about the cereal is that it stays crispy and crunchy the entire way through, down to the last bite. I think my favorite way to eat this cereal is with yogurt. It tastes delicious mixed in some plain or vanilla yogurt!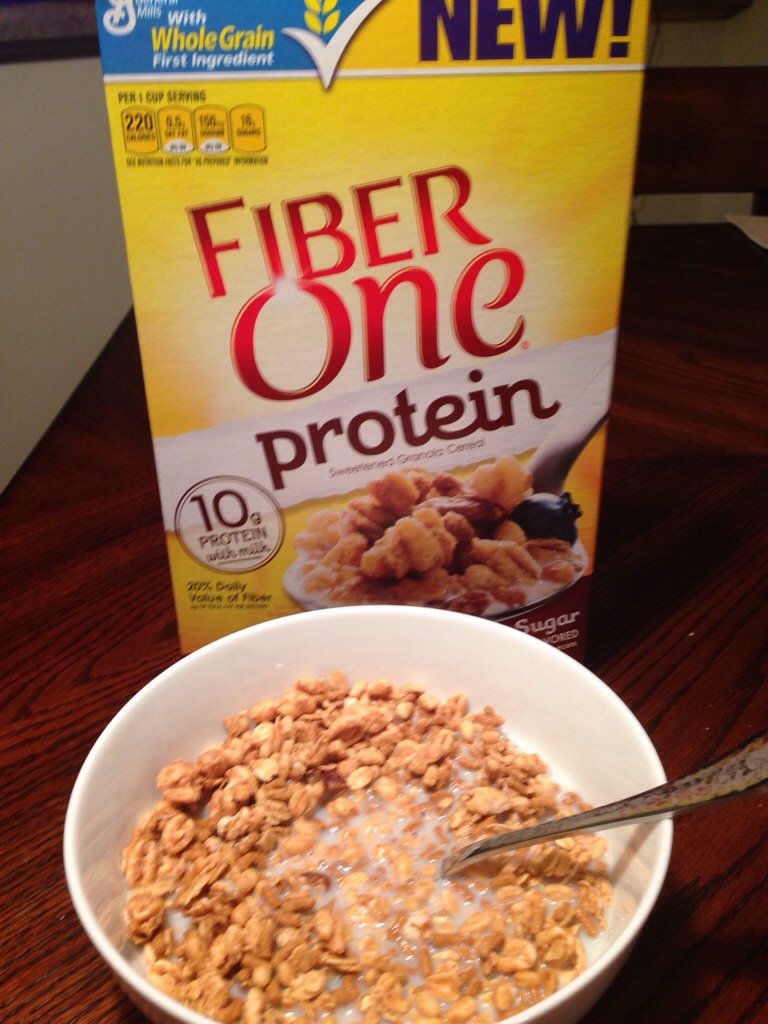 Next up I tried the Maple Brown Sugar, a bountiful blend of sweetened granola and crunchy pecans topped with the taste of maple brown sugar. Now, I am going to be very honest with you. I was very skeptical about trying this flavor. I had a feeling it was going to be too sweet. I am not fan of the maple brown sugar oatmeal for that reason. I waited two weeks after receiving the boxes to even try it and had a back up breakfast ready to go.
With all that being said, I actually was very pleasantly surprised!!! The cereal wasn't overly sweet and it had the same great crunch factor that the cranberry almond flavor offered. The crunch factor is the most important thing for me in cereals, I am a textures person and nothing makes me sadder than soggy cereal. Out of the two flavors I tried, I am surprised to say that the maple brown sugar is my favorite! I have a bowl of Fiber One cereal and a side of berries in the morning and it holds me over well into the lunch hour. Something else that is very important to me!
With 10 grams of protein and 20% of your daily fiber in just one bowl, you really cant go wrong! It makes being healthy quite easy! Might I recommend giving Fiber One Protein Cereal a try?!