Favorite Song:I spend way too much time picking my song every week. There is just so much awesomeness that it is hard to pick just one! Yesterday I listened to Baby Bash on my way to work and it reminded me of UWG and torturing Jamie and Justin into listening to the song over, and over and over again!
Favorite Purchase: Bracelets for 75% off!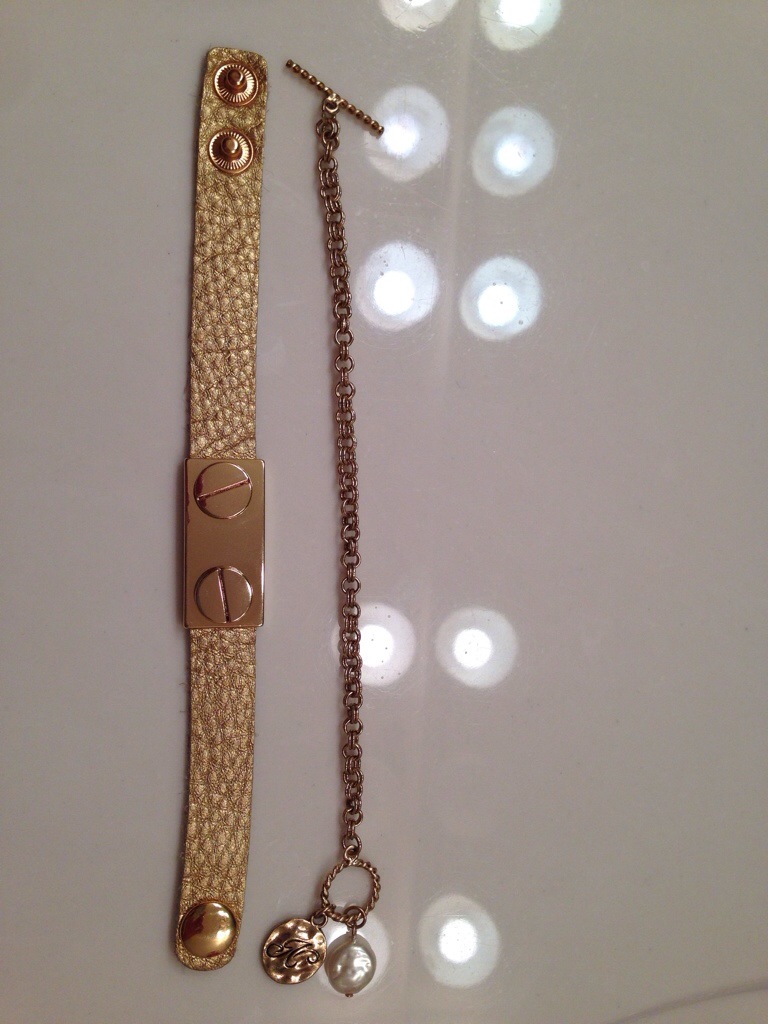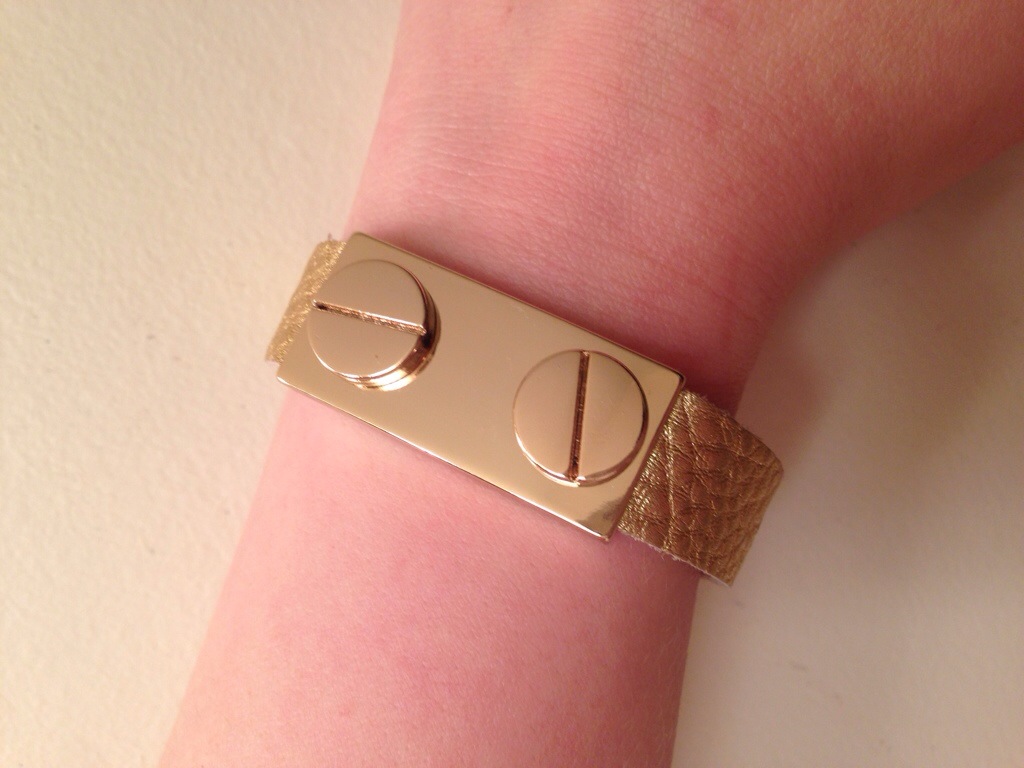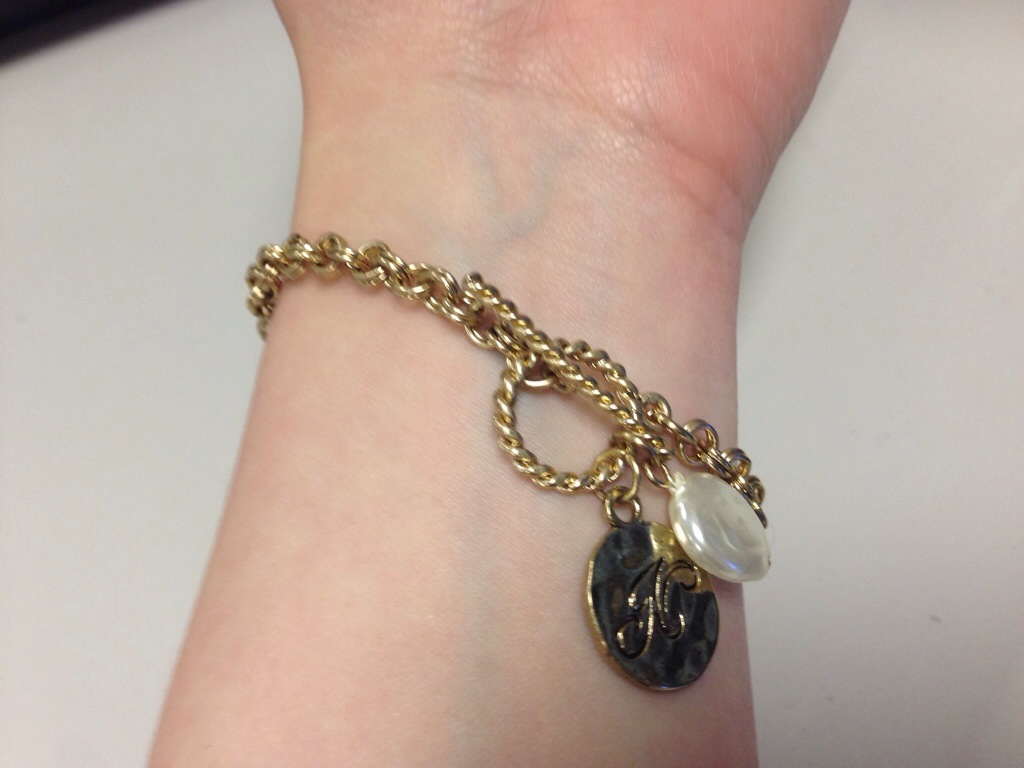 When I was shopping with my mom last weekend, we stopped in Private Gallery. I love looking around in there because they have such a great selection of jewelry as well as some cute clothes from time to time. They were having a 75% off sale on a lot of accessories and I found these two bracelets! Combined, I spent $10! The gold one alone was $24 full price, so getting both for $10 was a huge win for me!
Favorite Olivia pictures: Chris downloaded a cat app on his iPad that has interactive fish swimming around. Livy was so freaking adorable trying to catch the fish on the iPad!!!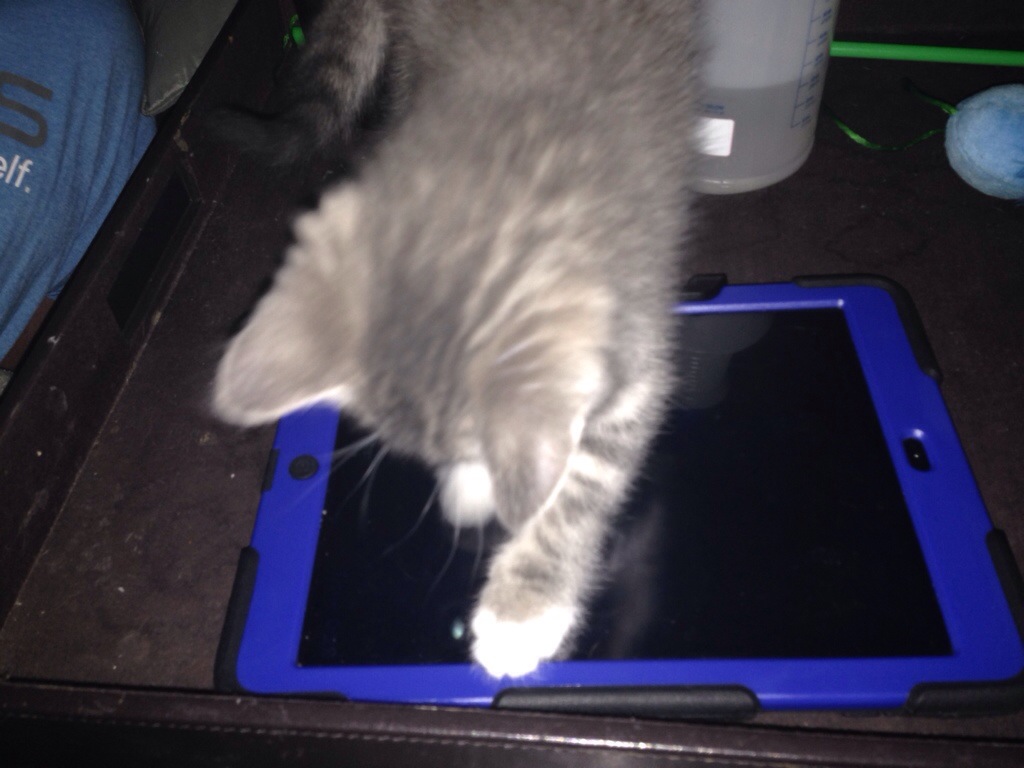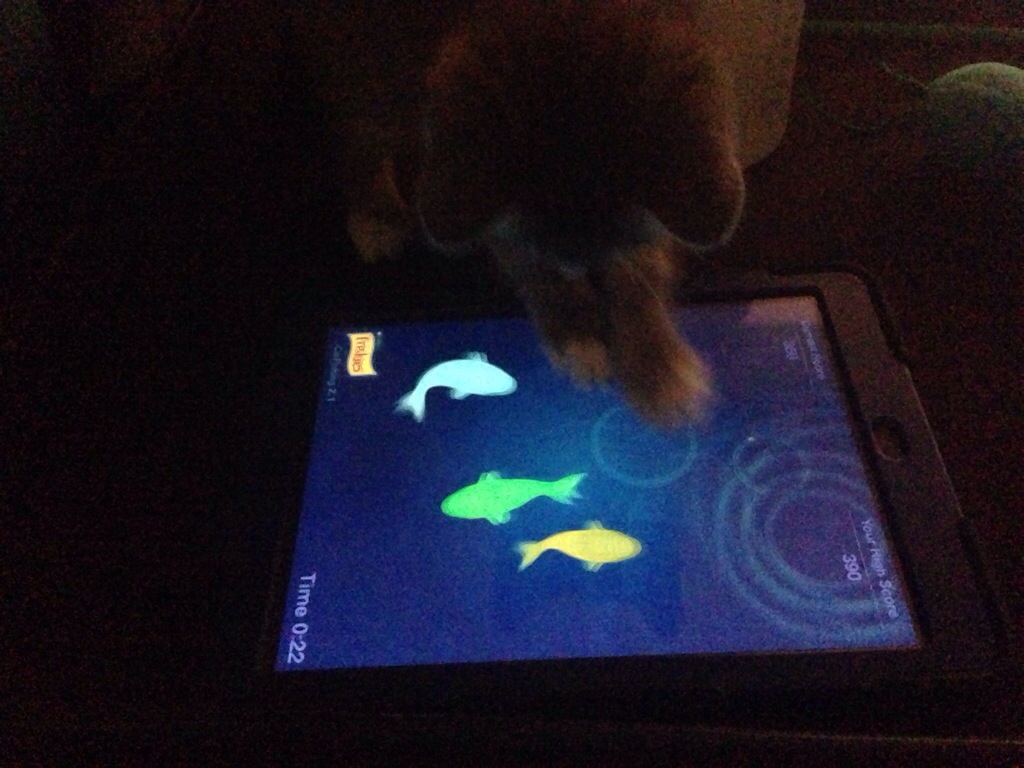 Favorite Funnies: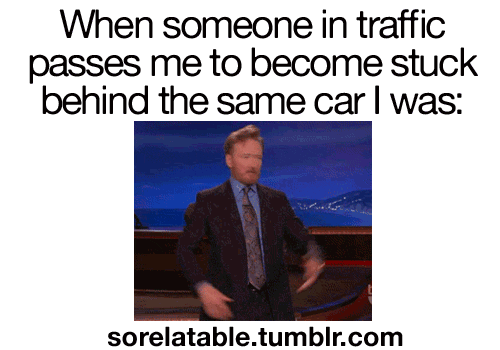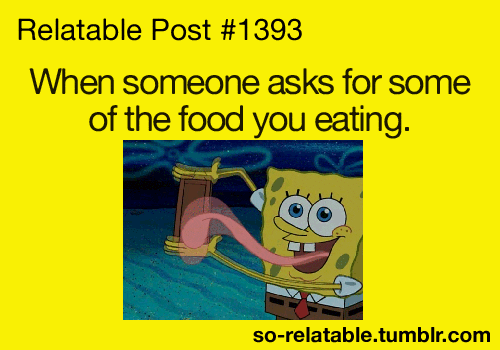 Go link up with the ever fabulous Amanda and tell me some of your favorites!!!