Somehow we are back at Monday already. Is it just me, or is this summer flying by? Oh wait…it isn't even really "summer" quite yet. My bad.
Friday – I met with my Friday Lunch Club, we decided to go to Which Which, can't really go wrong with a sandwich…ya know? After work, Chris broadcasted live from our basement, so I spent the evening cleaning house whilst dancing around to his tunes.
Saturday – We tackled the jungle backyard. All that rain we have had over the last two weeks really got things growing back there. I am pretty sure the grass was like a foot tall. I learned that I am in better shape than I thought I was, which is always nice. Usually it is the other way around for me. Last summer when I cut the backyard, I was out of breath pretty quickly, but I was totally fine back there. It wasn't til I hit the side yard that I had an asthma attack….which was due to my allergies and had nothing to do with the physical labor. So yay for non scale victories!
After all that labor in the hot sun, we headed down town to meet up with some of our friends for a well deserved beer! We met up at On Tap, and I ordered the Fox Barrel Blackberry Pear Cider and some Irish nachos. It was delish!
Our friends had to head back to Huntsville after awhile, so Chris and I went to World of Beer and chilled on their patio for a bit. We made friends with some soccer fans. (I dont really give two shits about soccer, sorry NOT sorry.) And one of my new favorite summer brews, Tim Tab Raspberry happened to be the beer of the month. Score!!! Our WOB finally opened their kitchen, so Chris and I snacked on their shrimp appetizer. I thought I didn't like shrimp, but Chris informed me I do like shrimp…just good shrimp. Theirs was DELICIOUS and I know it will become our staple when we need a snack there!
Sunday – I meal planned and grocery shopped, then came home and made this salad for lunch with kale and broccoli slaw. It was so good!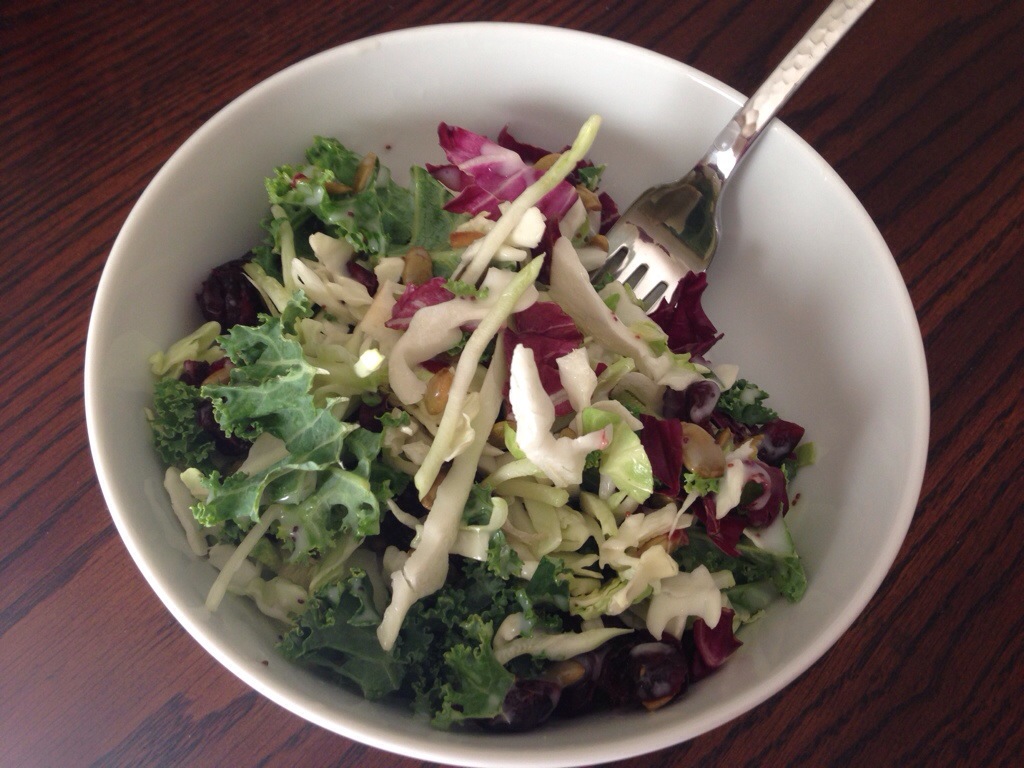 I learned that you have to watch your water glass, or you will be sharing with Olivia.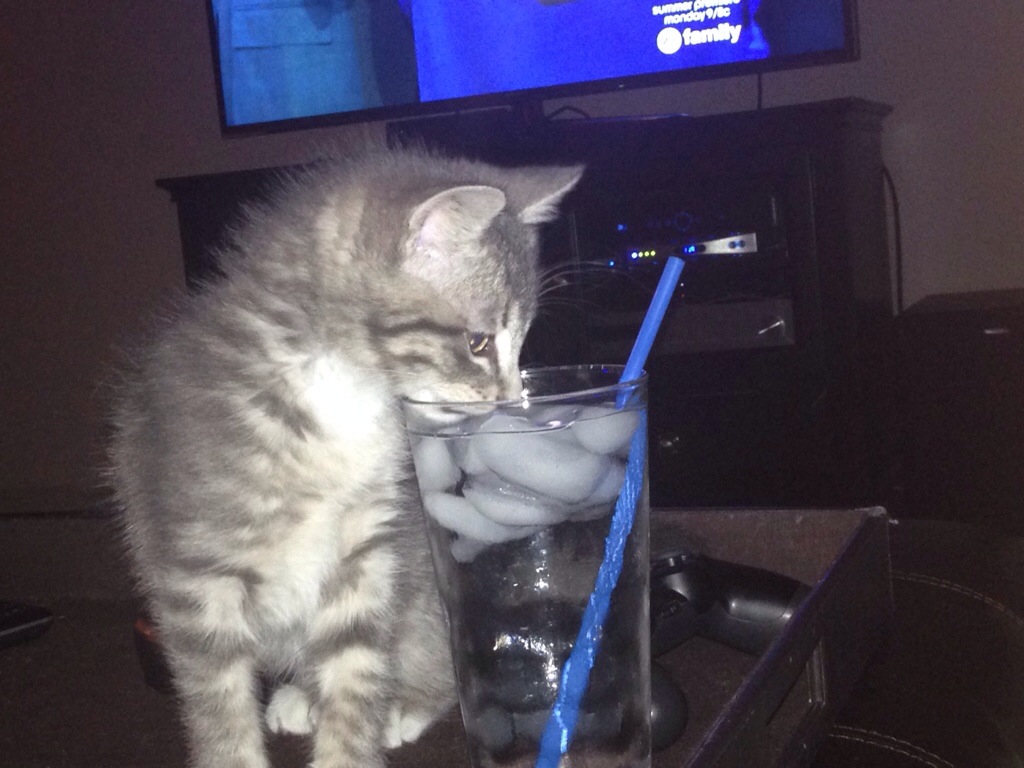 And that Olivia is well aware of what our Sundays usually look like: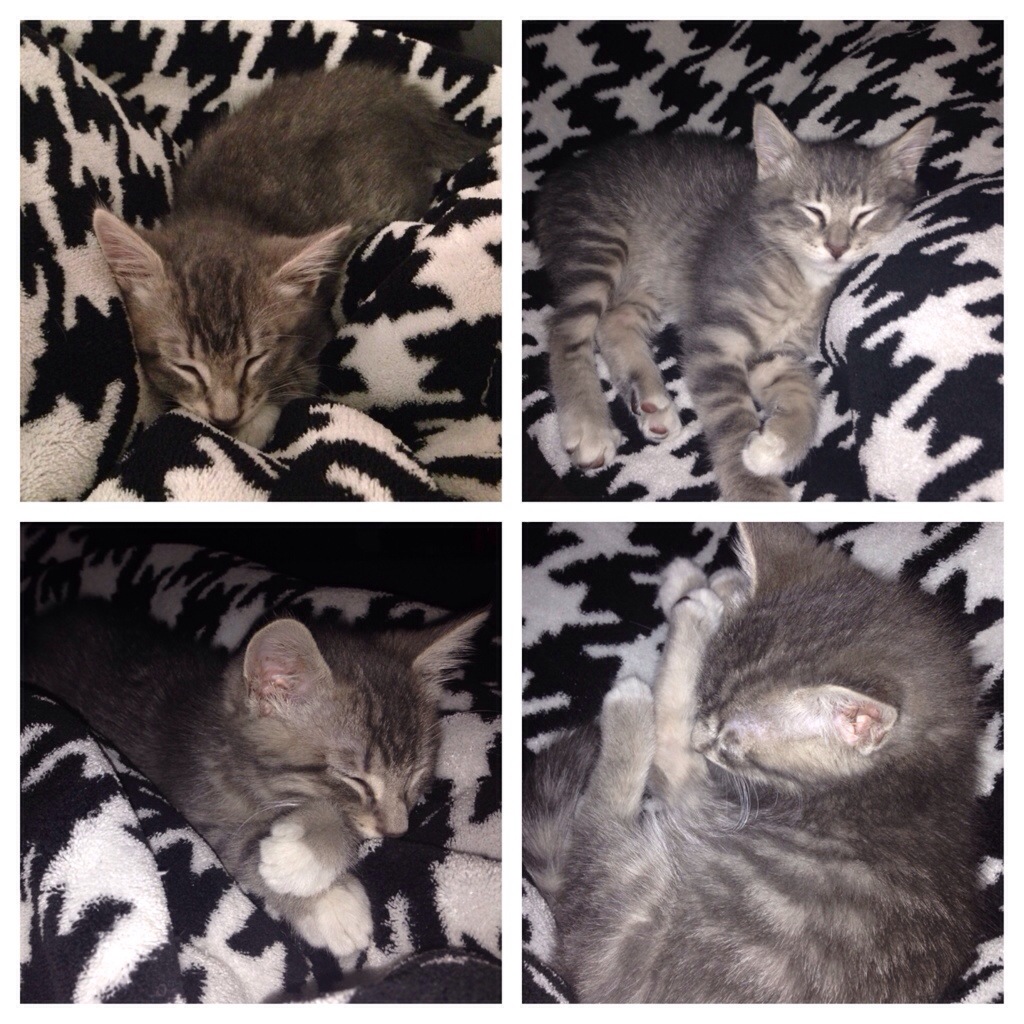 And so went another weekend! What did you do this weekend? I hope everyone has a great week!