Hey there, Friday! The amount of work that has come in this week is comical (as in I laugh every time my email dings so I don't cry), the amount of technology problems I had this week is frustrating AF, and the amount of times I promised Zoe that I would do something "later" because a fire needed put out is…well it is sad but I am trying to make it up to her.
We did manage to make our first trip to the library! One of my favorite memories when I was younger was my mom taking me to the library. I remember walking around and being amazed by the number of books I saw. I was so proud of my first library card too, I actually think I have it in a box somewhere.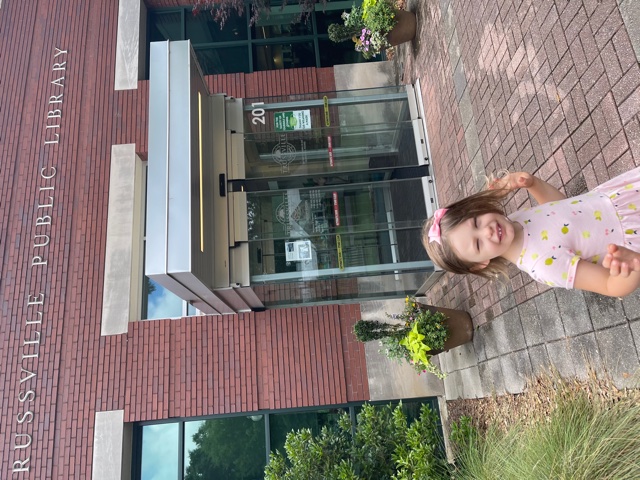 It is safe to say that Zoe is a fan! We have been choosing a different library book for bed each night this week…and reading a few during the day as well. She was so cute on the drive over, telling me how the library worked and that she knew these books were just being borrowed. She has asked me when they are due back, and when we can get new ones. I just love her enthusiasm for it! Our city playground area is right next to this, so hopefully one morning we can do both if it isn't too hot. But we definitely plan to make regular trips for books all summer long.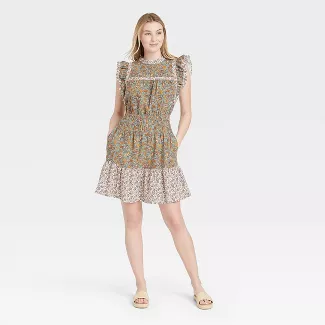 Favorite Purchase: When we were walking around Target, I saw this dress. It was the only on there and it was my size, so I grabbed it with the thought that it was probably going to be returned…like 95% of the dresses I have tried from there this year. To my surprise, I actually liked it and decided to keep it! In most Universal Thread dresses, I find that I need to size down. With this one, and how it cinches in at the waist…I decided to try my normal size. That worked out perfectly. Oh, and did I mention it is still on sale?! I think tomorrow is the last day for the sale.
Favorite Recipe: I have shared this recipe a few times, but when I took a picture of my dinner on my stories the other night, a few asked me to share it with them….so I thought I would drop it here again. Sriracha meatballs. This comes together and cooked in about 30 minutes, and if I leave the sauce off a few…Zoe will eat the meatballs with ketchup so its a win all around. I serve with egg fried rice. Delicious!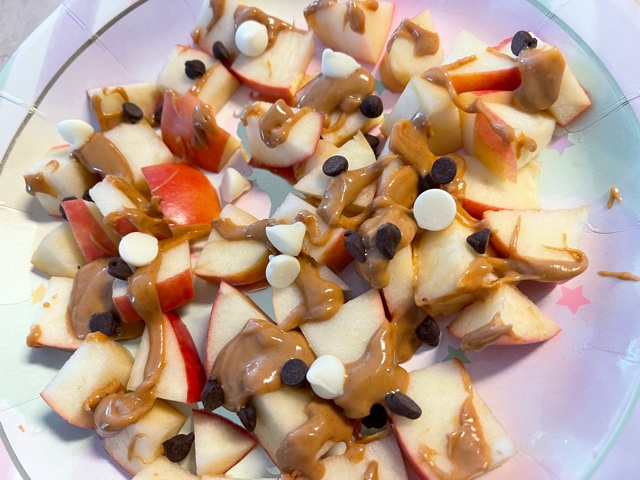 Zoe wanted a fun snack earlier this week, and I think I delivered with these Apple Nachos! This isn't a recipe so much…as just a suggestion for something fun and sweet. I just put some peanut butter in the microwave for about 15 seconds to get it drizzle-able and drizzled some on the apples and then sprinkled with mini chocolate chips and white chocolate chips. It was perfection.
Favorite Workout: I did this one earlier this week, it is a good one! I like that it incorporated some ab burners in it. This one is about 10 minutes longer than their typical stuff, and I am here for it.
Favorite Quote:
Favorite Funnies:
I hope you all have a wonderful weekend. Linking up here.