This year, we have a lot to be thankful for. Our wonderful kid, health, jobs, and the new roof over our heads. I have been dropping hints on Instastories the last week, but I can officially say on here that we have moved!!! It has been the craziest, most stressful two months ever. It has been a fight on both sides, but it is finally done. I say it was worth it, and we are moved in to our beautiful new home!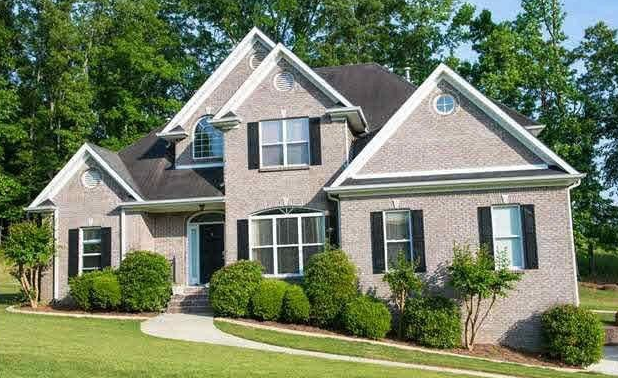 This past week we have been moving, cleaning, unboxing, cleaning some more. We have had contractors in our house every day since move in day, ripping up floors, installing new floors, painting, having new furniture delivered. We are slowly getting things set up! And a major plus, I have enjoyed my shorter commute!!!! As I was leaving the daycare last night, my apple watch told me it would be 32 minutes to get home. I was like HAHAHAHA NOPE!!!!! NOT ANYMORE! It takes me exactly 13 minutes to get from my driveway to the daycare parking lot.
Zoe is super excited about her new bedroom, playroom and our awesome piece of land! She was literally just running around this past weekend because she could! I can see many happy memories being made here.
I am usually very into Black Friday with my mom, but with the move this past week, I will probably be keeping it low key. I have been painting the upstairs myself, and still have Zoe's playroom to do. So probably hitting that up this weekend. We stay in town and spend Thanksgiving with Chris's family. Plus, I still have to finish planning Zoe's birthday party! And I am going to try to channel Sierra, and do a Welcome Breakfast for Zoe's elf this weekend!
I hope that you all have a wonderful Thanksgiving!!!! May the odds be ever in your favor if you plan to shop Black Friday!