Happy Friday! After a crazy week last week, I feel like I can breathe a little easier now. Doesn't mean I won't work this weekend….but maybe not as much! The weather has been so amazing here all week, sunny and in the upper 60s/low 70s, I even managed to get outside with Zoe a few times to take a walk and play. I had grabbed some outdoor toys from Five Below that we broke in this week. A giant soccer ball, ladder ball, slam jam and yard pong…all for $5! I love that place. Zoe was most excited about the large soccer ball and has played with it every day since.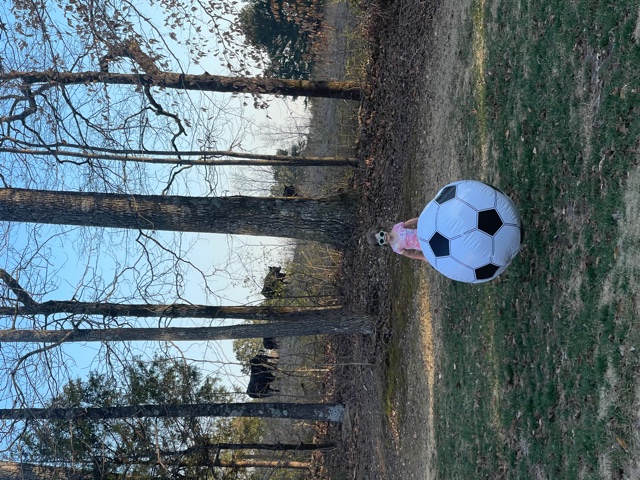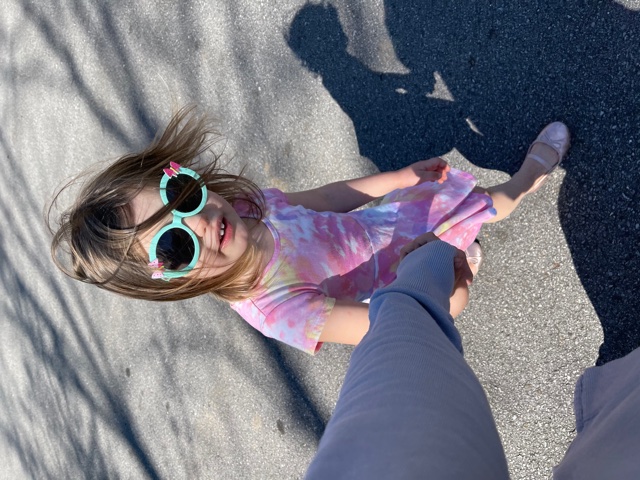 Favorite Purchase: My night lip balm was running low, so I grabbed this Milk Melatonin Overnight Lip Mask, and I am in love. I don't necessarily notice any melatonin effects, but I will say that this stuff stays on for a really long time. It smells amazing, and gives me an instant cozy feeling as I am applying it. It is working better at hydrating than my last balm, and had pretty packaging. What more do you want?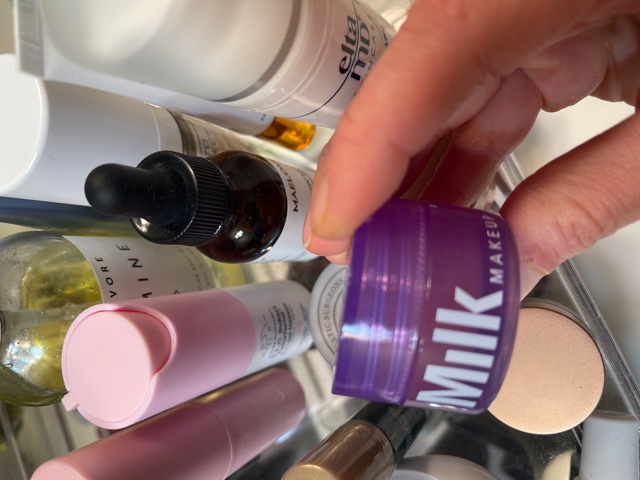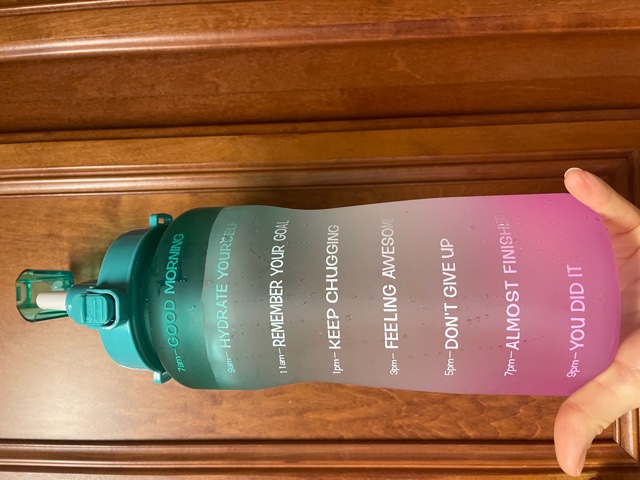 For whatever reason, I seem to drink less water when I am home, than when I was at the office. It is an ongoing problem with me. I feel like these time cups with the times on them are sort of arbitrary, but clearly free styling it wasn't working for me. I ordered this one that holds 64 ounces, and wow is it big! But I tell you, I am not one to back down from a challenge when it sits in front of me…so now I am trying to beat the times on the cup. I have the 9am one down before 6am. The color is super fun and reminds me of summer too, so there is that. It has a huge handle on it that allows me to carry it all over the house.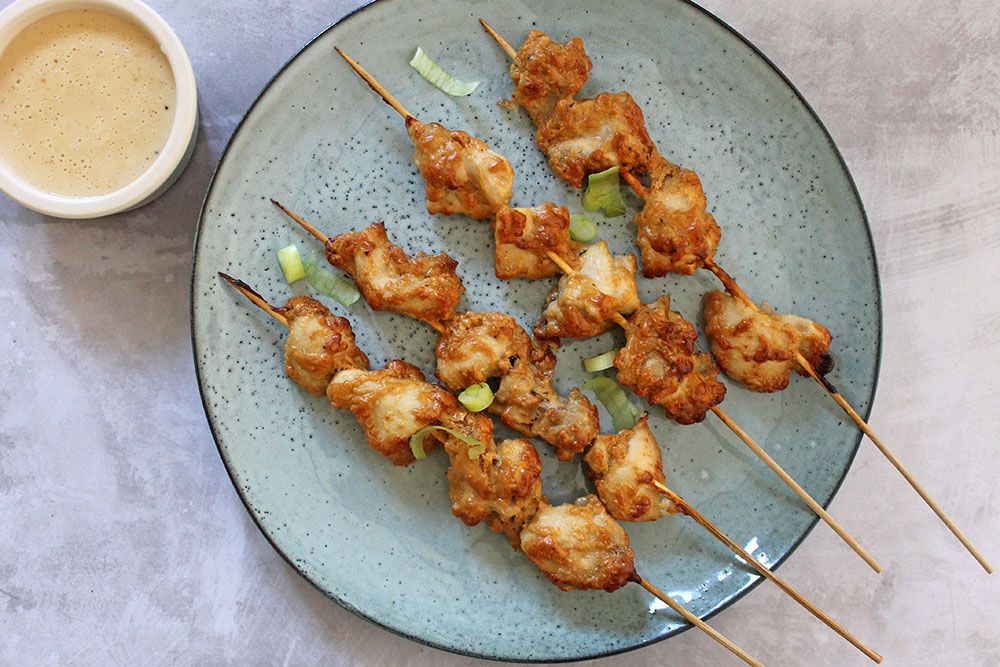 Favorite Recipe: I have made this chicken satay recipe a couple times. It is from carb manager, so it is a great low carb option. Last night I served it along side an Asian salad and it was delicious. I don't always have all the ingredients for the sauce…sometimes I don't add coconut milk and it still turns out fine. I throw in red pepper flakes to spice it up sometimes too.
Favorite Workout: This is a great one for those of you with knee problems or don't like mat work. It was a standing workout with no lunges or squats. It went by quickly, and definitely gives you a full body burn.
Favorite Funnies: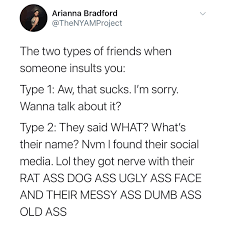 Linking up for Friday Favorites.