Happy Friday! This week has been a crazy one for the south. Most everywhere has seen winter weather in some form. I can't believe how awful it is in Texas, Oklahoma and Eastern Kentucky. My heart goes out to everyone. I cannot imagine going without electricity and water for that long. It is 2021, this should not be happening. Lindsay has a blog post on ways to help in Eastern Kentucky, so I am dropping that here.
Here in Alabama, we were under a winter storm warning Monday going in to Tuesday. They had predicted ice, but when I woke up Tuesday morning…I was shocked to see it snowing! It snowed steadily for several hours, but we only accumulated maybe 2-3 inches. It was completely gone by the afternoon. It is still cold here, but not Texas cold. I think it is warming up here this weekend.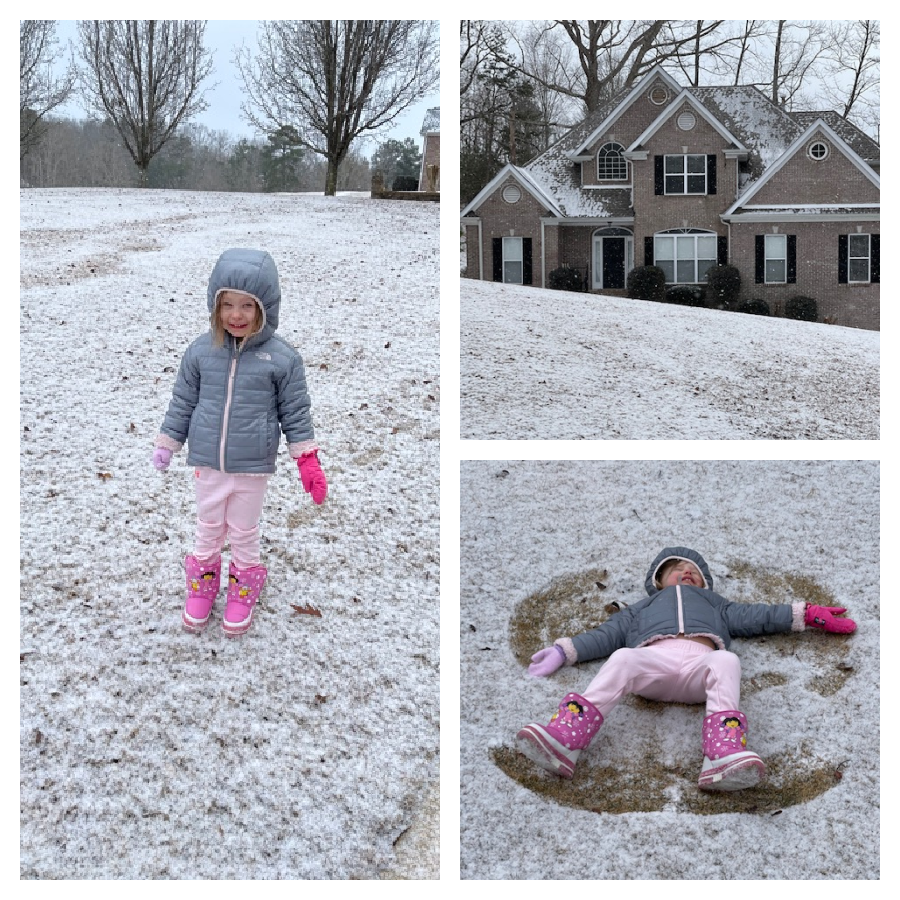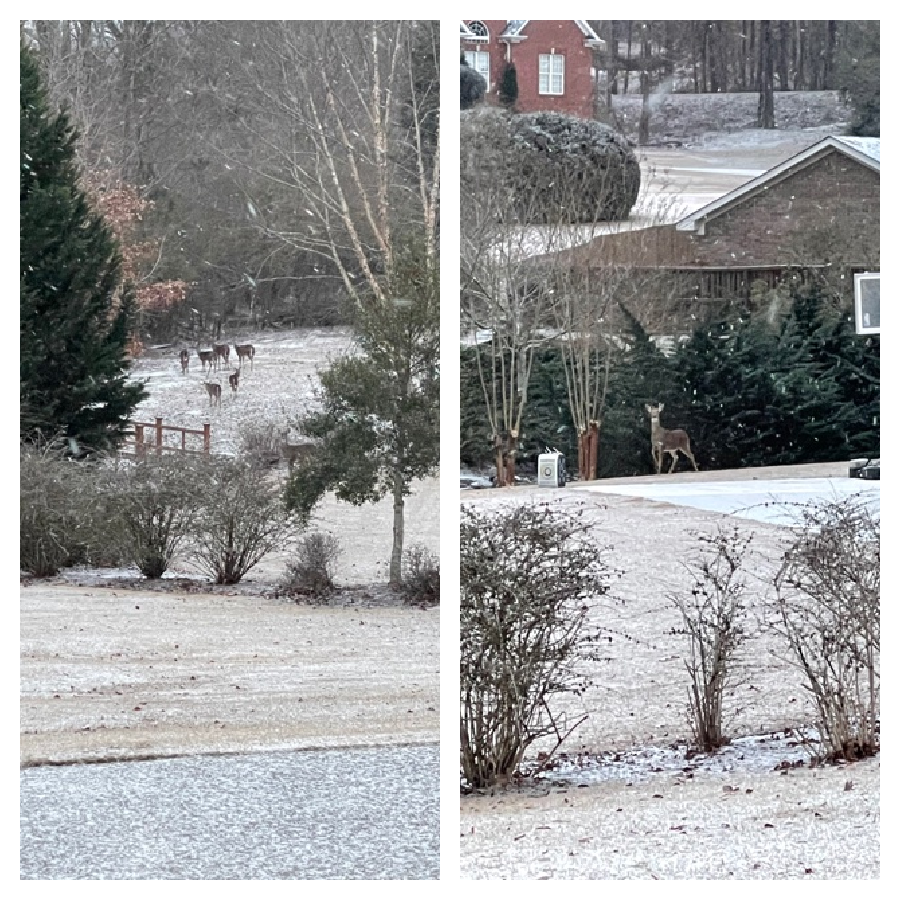 When I went outside to see the snow, I saw 7 deer walking in our caldesac into the neighbor's yard. It was so cool. They stared at me as I stared at them. I saw three of them a few week ago casually hanging out in my front yard. They must live close by.
Favorite Purchase: My favorite soup pan was starting to flake along the bottom and I had to get rid of it. I decided to purchase a Lodge Dutch Oven instead, since they come with a lifetime warranty and shouldn't need replacing. I am very impressed with the quality and the actual look of it. Very pretty and sturdy. I don't really see the need to spend $350 on Le Creuset when this is the same thing for a fraction of the price.
I also grabbed this Soap & Glory cleansing balm. I tend to use Garnier Micellar Water to remove my makeup before washing my face at night because it is easy, but my favorite is the Clinique Cleansing Balm. I don't feel like spending $35 on a face wash, when I do a double cleanse every night…this is half the price.
I started putting stuff aside for Zoe for Easter, and I loved this unicorn soccer ball! Ships free from Nordstrom.
Favorite Recipe: I made a keto taco soup from Stay Snatched this week. She shares a TON of amazing looking recipes on her Instagram, so definitely follow her if you are looking for healthy and/or low carb options.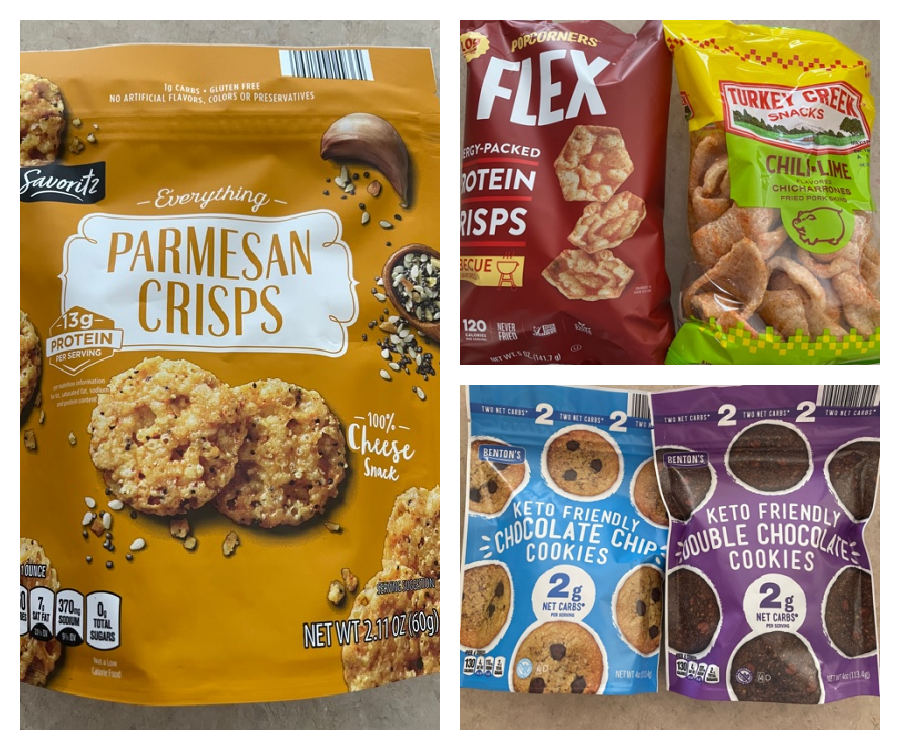 Favorite Aldi Finds: Aldi has stepped up their Keto and health food game lately. I found a lot of new products this trip. The Flex Popcorner chips are a GREAT way to add some protein to your diet. I grabbed some Keto cookies for Chris, they are a lot cheaper than the High Key version found at Target. Chili Lime Pork Rinds? Sign me up! We also love all the Parmesan/Cheese crisps flavors, Aldi has these Everything ones now. YESSSSS.
Favorite Workout: I usually stick to Heather Robertson workouts most days of the week, but I was in the mood to switch it up. I tried out Sydney Cummings, and I am quite enjoying her. I did this arm workout Monday, and not joke…by the second circuit my arms were burning, and half way through they were starting to shake. My arms never shake during workouts, so I KNOW this one worked. She also killed my legs Tuesday.
I did a shorter circuit workout on Wednesday, and I needed like 10-15 minutes of something to pair with it. I had A LOT of fun with this love dance workout from Pamela Reif.
Favorite Funnies:
Linking up with A Little Bit of Everything. I hope you all have a great weekend!