–The other day I was reading a blog post by a twenty something. I don't recall what the post was about but I remember her saying something about graduating college in 2012. While I have no desire to go back to my twenties, it made me think. I didn't much appreciate college while I was there. I didn't absorb everything I could because I just wanted to take classes to graduate and move on to my real life. I think college would be better served for the mind of a 30 or 40 something. Someone who knows who they are and is comfortable with themselves enough to get the most out of each class. Thoughts? #toocoolforschool
–I am deeply disturbed by all this Planned Parenthood crap about selling fetal body parts. Um, it is illegal to sell body parts. Period. #fuckedup
–I finished reading The Art of Racing in the Rain the other day and it has really changed my perception of what my dogs may be thinking/feeling. Wouldn't it be awesome if we could read their thoughts?? #dogsarepeopletoo
–I looked out the window at the full moon on Friday evening and thought to myself…well that makes sense! Have you ever noticed that weird shit happens on the full moon? That people are a little off or moody? #fullmoon #werewolves
Thinking of the full moon got me thinking about astrology. Astrology got me thinking about how I sometimes identify with being a Leo and yet am complete opposite at the same time. Then it got me wondering about all of my blogging friends and if they identify with their sign or not? I thought….what a great topic of a one time link up!!!
Link up with Laura and I for the What's Your Sign link up, Wednesday, August 19th!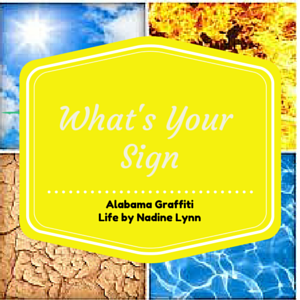 You can write about whether or not you identify with your sign. If you are a fan of astrology or think it is total bullshit. Anything that deals with the topic is fine.
Confessions in ecard