Hey guys!!! Just checking in today for the confessions link up! I hope you all had a wonderful Christmas and stay safe this New Years.
I have a few confessions in ecard for you today regarding the New Year!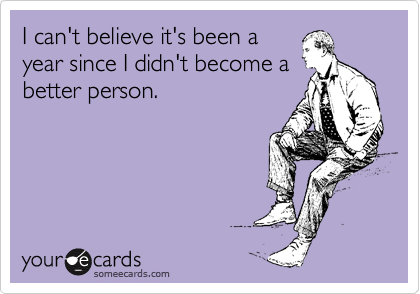 In all seriousness though, I am enjoying all the things this week because come January 4th, 2016…I will be doing Whole 30 with Laura and Amy!!!!
Spill all your secrets with Kathy and I!