I hope everyone had a wonderful weekend celebrating the 4th! It looked a little different around here, staying at home and not being down in Gulf Shores.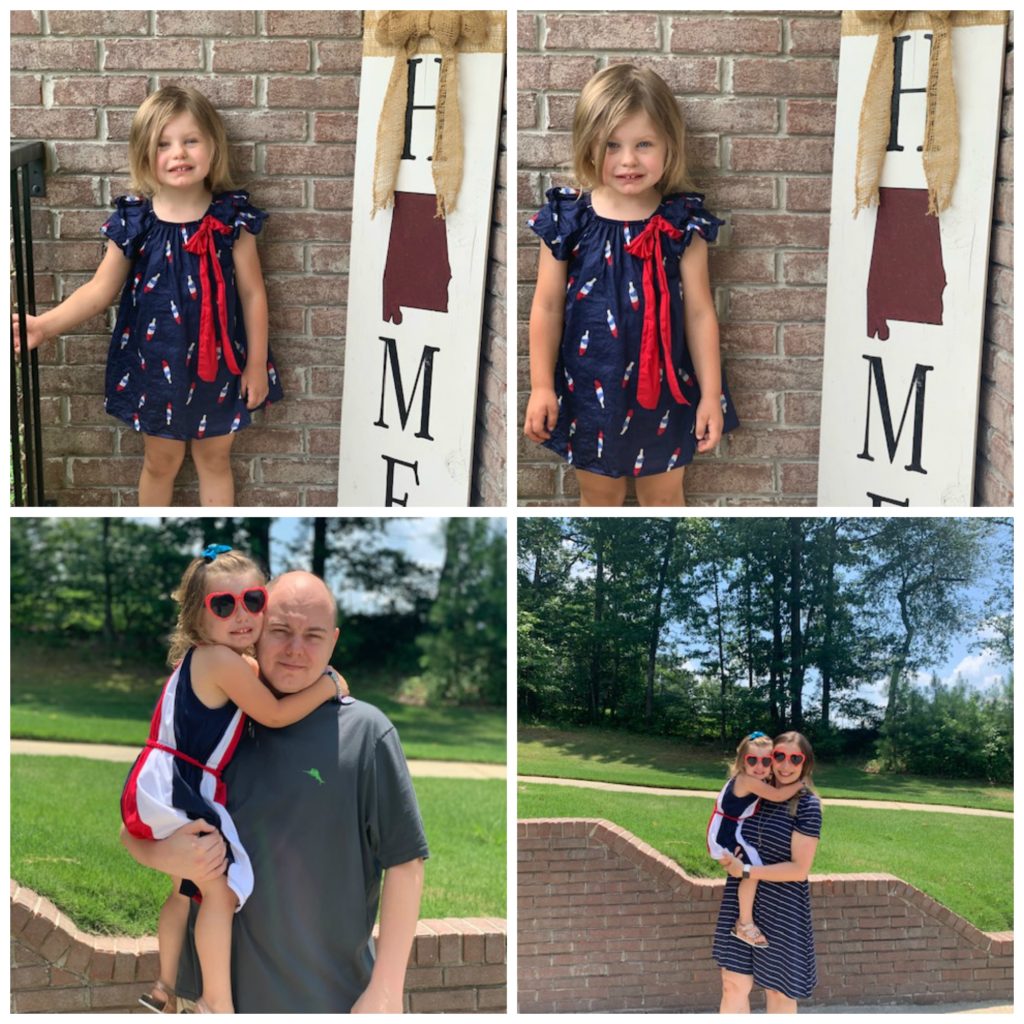 We had a great day at home playing, riding bikes, spending some time in the pool, cooking up hot dogs and smores, and listening to music after Zoe went to bed. We even social distance visited Chris's parents for a little bit. We heard fireworks from our house, but couldn't really see any.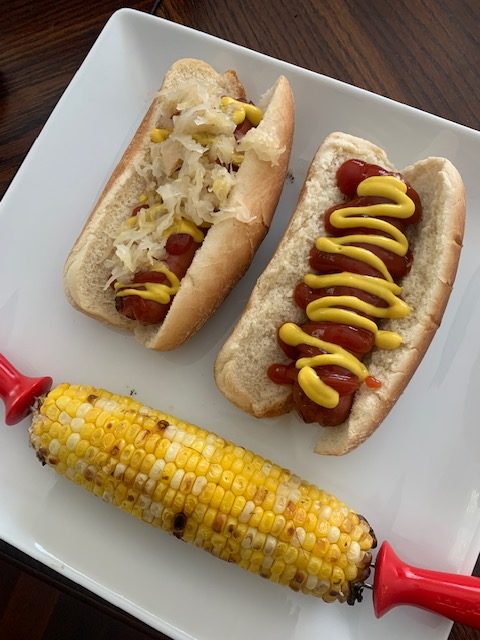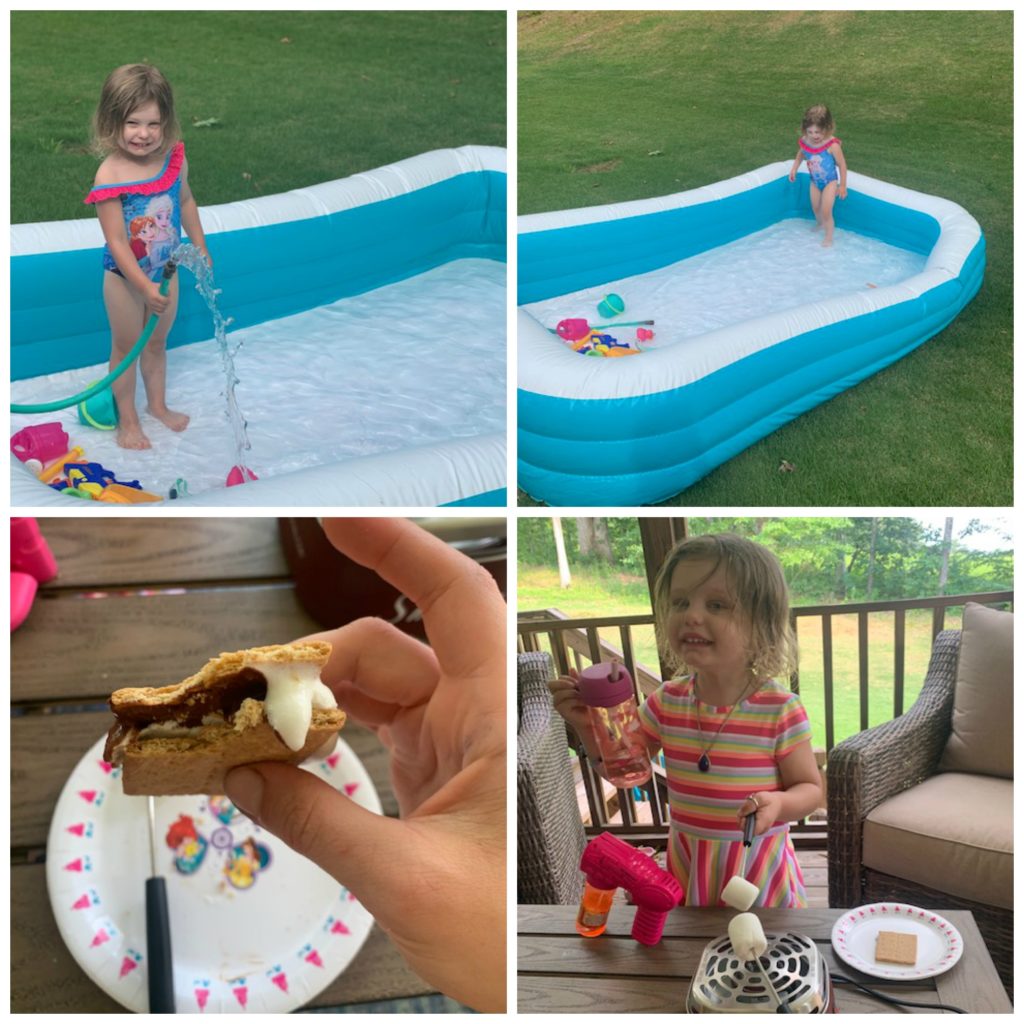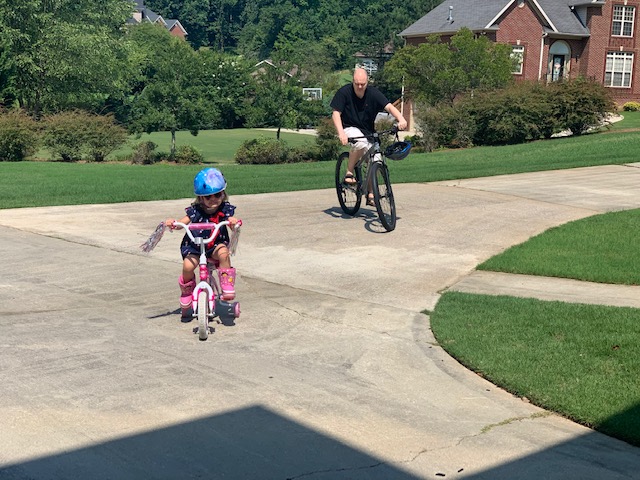 I patched three holes in the pool, and as shown above, that wasn't enough. I had a few people reach out to me and ask where the pool is from because they like the size. Good luck with that. It is an Intex, and I got it at Walmart last year for $21.97. The last time I checked, Amazon had them from $85 to well over $100 and constantly sell out. Talk about price gauging!!! Who knew they would be such a commodity this year?! I just want one to replace the crap one we are dealing with. Zoe has another pool, but it is a lot smaller and hardly enough room for Chris and I to chill in it with her like this one provides. Either way, we still got about an hour and a half of fun out of it before it completely deflated on us.
On Sunday we ordered Metro Diner for lunch, and hung around the house all day. I don't know what was wrong with me, but I just wasn't feeling very well. Zoe doesn't really have a chill button, and she was up super early….this mama is exhausted!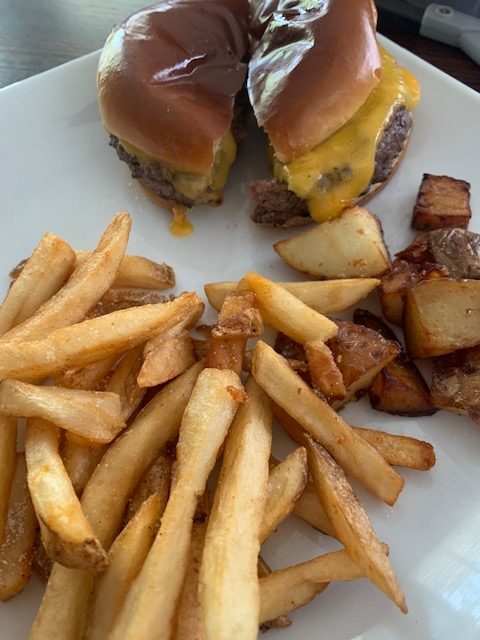 We played dress up, colored, set up a water station on the back deck, watched Sofia the First and Fancy Nancy, played with her Minnie car, did lots of sidewalk chalk drawings, and tried not to die of heat. Man it was a scorcher! Summer wasted no time down here.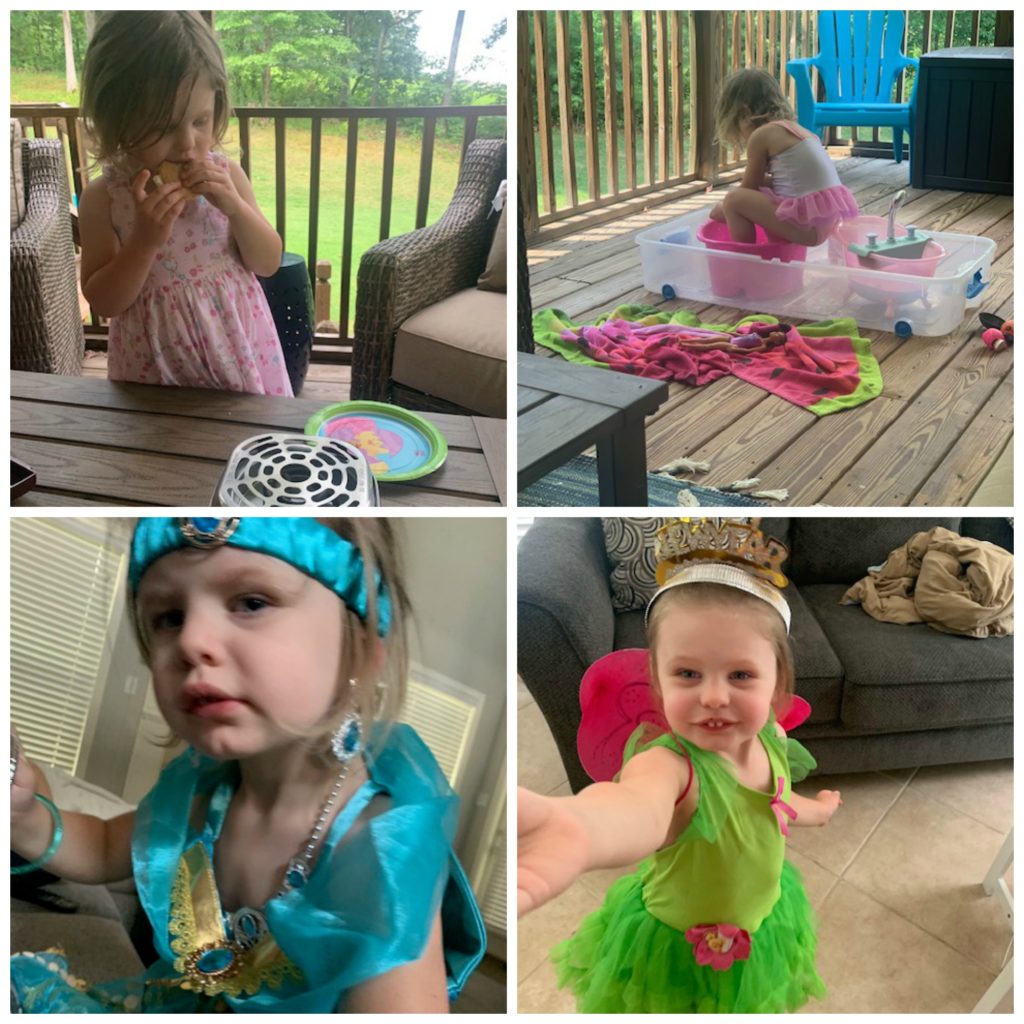 We finished the night out with a pizza party, ordering from Papa Johns. It was our first "real pizza" all year. It was delicious! Of course, what is pizza without Fancy Nancy?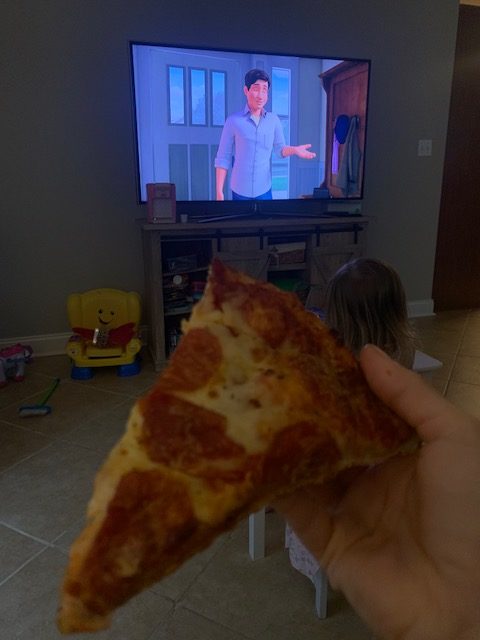 And just like that, the weekend is over! I have a feeling it is going to be a super busy week at work trying to get this portfolio done. I am thankful to have a full plate though. I hope your 4th was a good one. It is hard to believe we are over halfway through the year.