There is nothing better than a strawberry margarita in the summer by the pool, am I right??? The problem with margaritas, for me at least, is all the sugar! Enter a low carb version that is every bit as good tasting, without all the crap! This is super easy and something we have enjoyed several weekends this summer.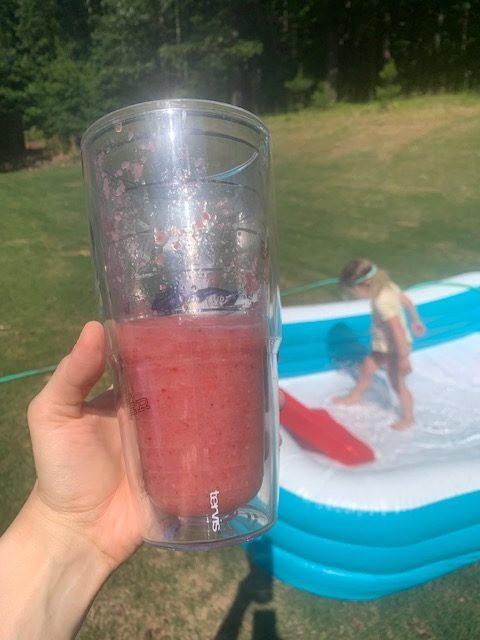 What You Need
1 cup tequila
1 cup frozen strawberries
1 cup ice
1/3 cup lime juice
4-5 squirts of liquid stevia (optional if you want that sweeter taste)
What You Do
Blend it! See how easy that was?!
You can easily turn this into a strawberry daiquiri by changing out the tequila for rum, and knocking down the lime juice to a few tablespoons instead. We did that last weekend when we were out of tequila.