It is Monday, so it is time for the Weekend Shenanigans!
I suppose my weekend really started with Thursday night. No, I wasn't lucky enough to have off work on Friday…but my husband randomly asked me to meet him at On Tap after work. I can literally walk to On Tap from my office…so that I did. We started out there, but they were out of all kinds of beers. We can't have that! So we walked across the street to Five. We LOVE their shrimp queso. It is only the best appetizer on the planet. Well would you believe that they don't have it on the menu right now? I mean WTF? So after a quick beer there….we headed on to somewhere new. Our usual's were failing us! So we walked down to Sol Y Luna and took a table on their patio.
The patio was beautiful with twinkle lights and candles. We ordered some chips and salsa, which was delish…and chatted for awhile.
Then we tried the shredded beef flautas. They were so wonderful!
Friday – It was my last day of my twenties, so I decided to take a shameless selfie. It's something twenty somethings love to do, right? I had an outfit similar to this in high school. Some things never change.
Friday for lunch I met some friends at Salsaritas. Yum! Friday evening Chris and I stayed in and made pizza and watched some vampire diaries.
 Chris cracks me up, he put this picture on my Facebook page saying that Stephan Salvator wanted to give me some birthday love. Haha.
Saturday morning we woke up and Chris gave me 2 of my birthday presents! 🙂 He does such a great job picking things out for me!!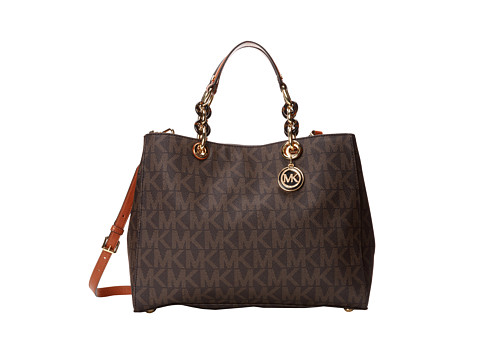 We met my mom, sister and her family for lunch at Moes BBQ. It was wonderful and I loved getting to see them all! 
My sister made this cookie cake for me! How cute is that? It was the best cookie cake I have ever had. That girl needs to open her own cake shop. 
After lunch, Chris and I stopped by his parents house for a little while, and then headed over to The Summit. He took me to Michael Kors because when he was there getting my present they told him some of their summer shoes were half off. I didn't really see any shoes I just had to have. The sales associate offer us some champagne and talked us into a matching wallet. The wallet is amazing! It has an iPhone holder inside of it and  a little handle on it so I can just grab my wallet and not the whole bag sometimes. So convenient!
We then met up with Chris's sister and her husband for dinner at Village Tavern. All I wanted for my birthday was the crab dip! It was so amazing that I forgot to snap a picture, but I did get my grilled chicken spinach salad and the creme brulee Chris and I split for desert!
Sunday we watched a few episodes of Vampire Diaries and met all of Chris's family at Jim n Nicks to have a birthday lunch for me. I didn't even think about snapping pictures…duh! I don't know what I was thinking?  We had a good time, and then it was off to do our grocery shopping for the week. Boo. Which brings us to today, realty and work. Yuck. 
I snapped this picture in the car Saturday morning….Thirty. Flirty. And thriving. 
Focker out.