November is coming to a close, can you believe it?! I hope you all had a wonderful Thanksgiving! After working to some capacity every day since March, I decided to take a much needed 4 day weekend. I didn't even turn my work laptop on even once. It was glorious. So, so glorious. I worked my ass of Wednesday to make it happen, and it was totally worth it. I am going to kick ass the next few days so I can try to be more present on Zoe's birthday Friday as well. I can't believe my baby girl is going to be 4!!!
We spent Thanksgiving at home, just the 3 of us. I made up a charcuterie board and we watched the entire Macy's parade together. Even though it was a little underwhelming this year, I really enjoyed our banter and commentary on it all. It was really cool to see the Goo Goo Dolls! Even if they only showed them for like 30 seconds. Loved Dolly as well!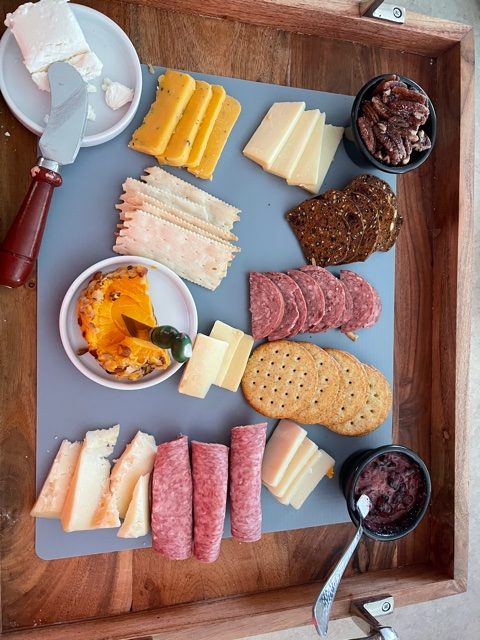 Of course, we had to get in some family photo time. We got 2 years wear out of this Thanksgiving outfit. Last year we had to wear a long sleeve shirt under it, this year it was warm enough as is. Funny, since the high today is 41!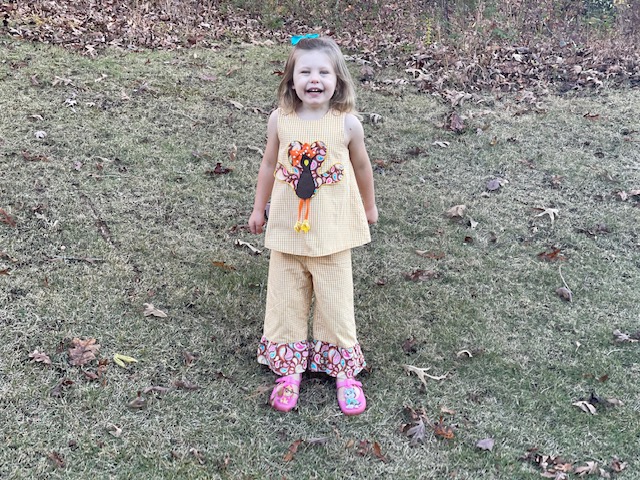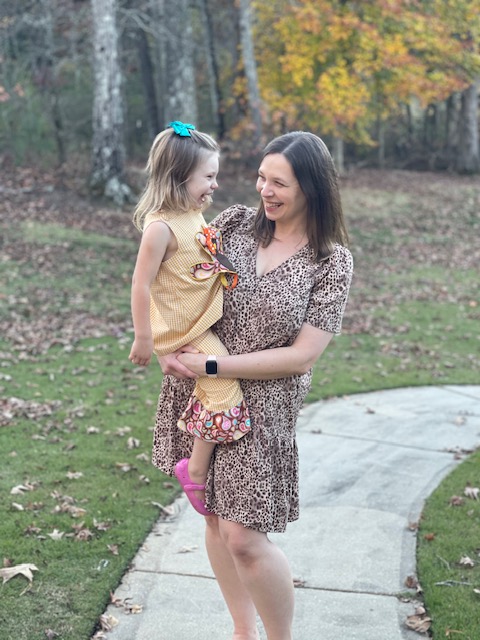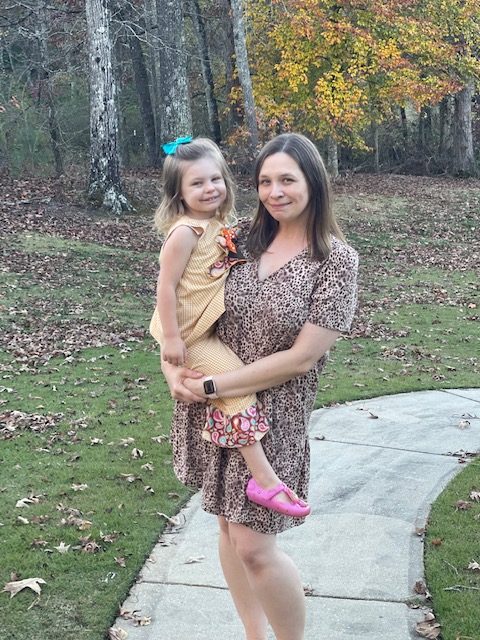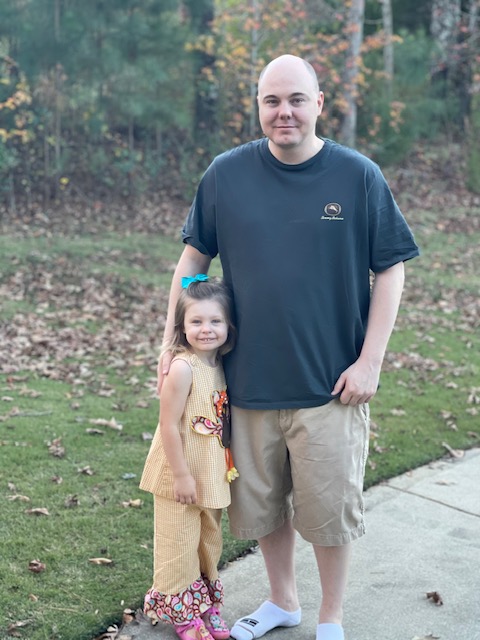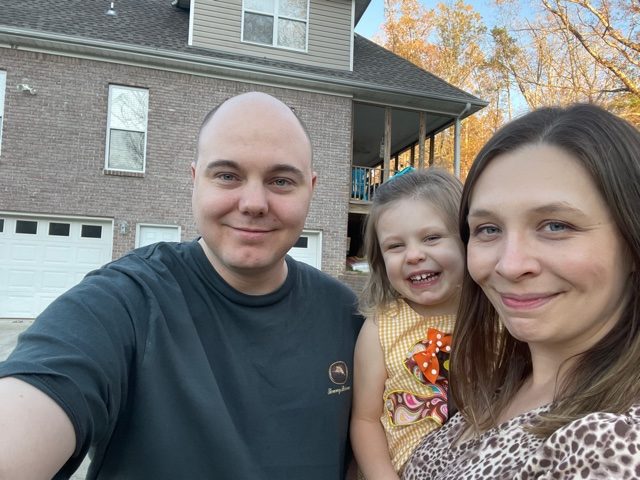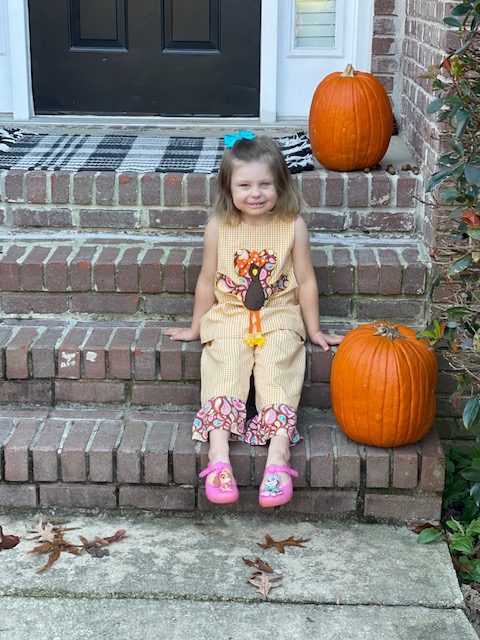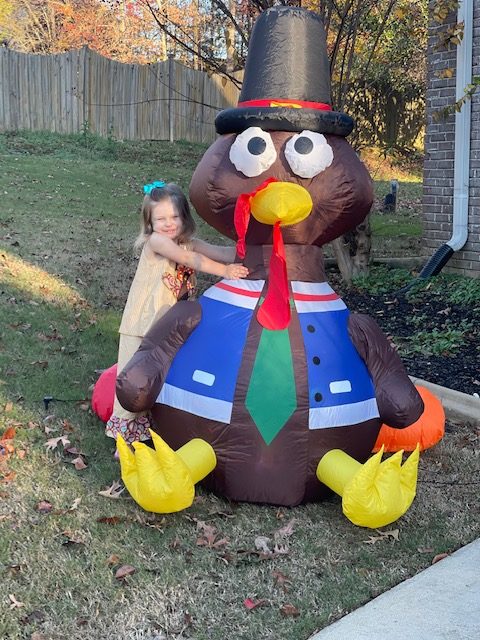 It was my first time ever making a whole turkey. I was terrified, but spoiler alert – it all turned out just fine! I even made my own homemade cherry pie! Pie crust is way easier than I made it out to be. On our menu was turkey, ham, sweet potato casserole, pineapple casserole, macaroni and cheese, green beans, creamed corn, cranberry, gravy and cherry pie.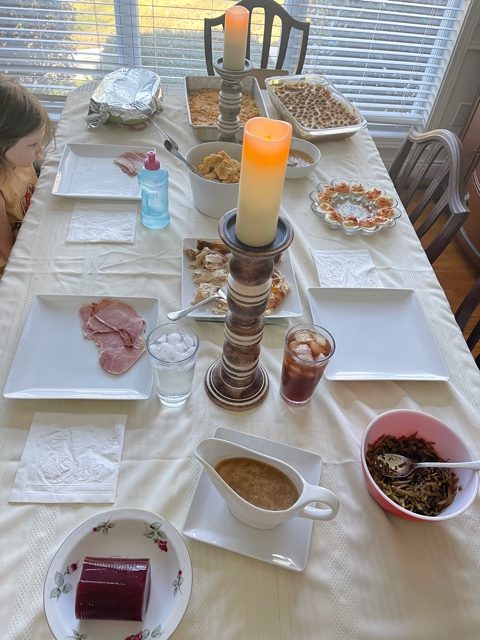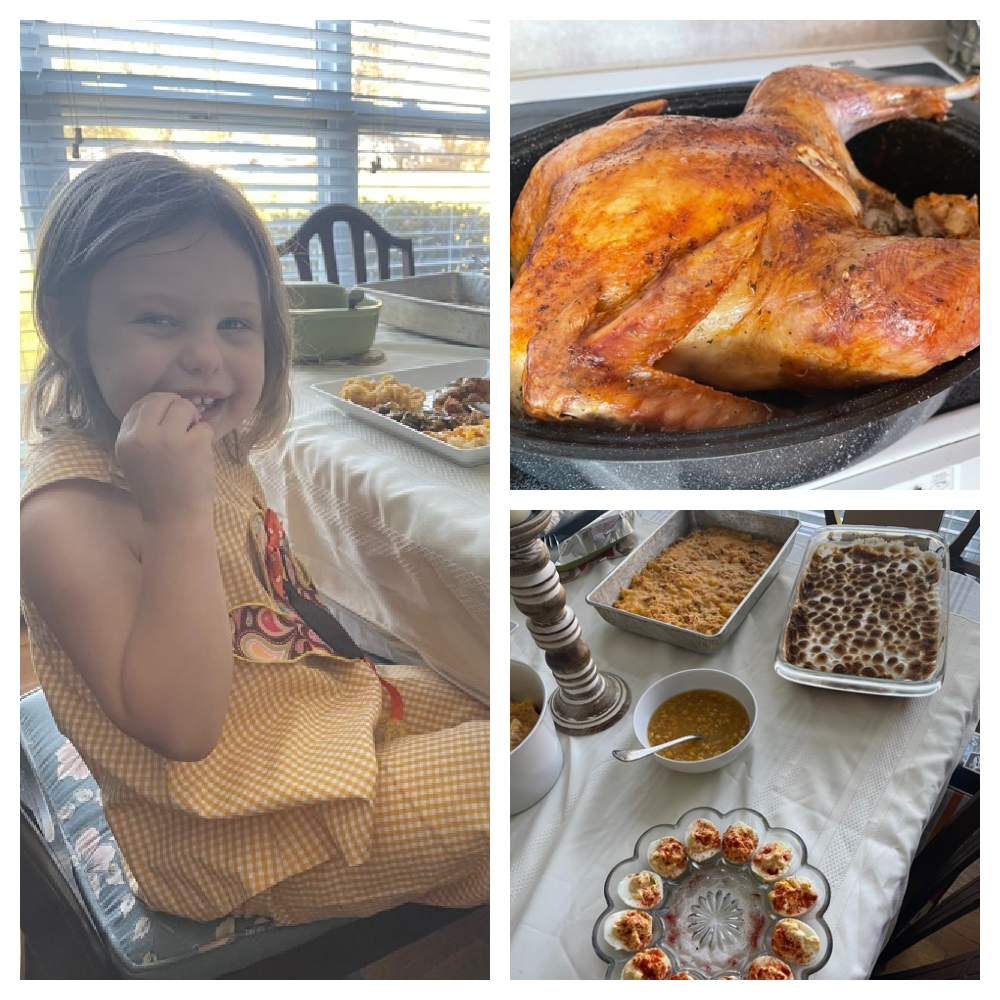 We obviously ate off this all weekend, and still have so much left over.
On Friday I placed a pickup order at Target, and was shocked at how many people were out Black Friday shopping. I am not sure why there were restrictions on Thanksgiving gatherings when it was a free for all on Friday. Seriously, it took us several minutes just to enter into the Target shopping center and get to our designated pickup spot. I am not looking forward to seeing the number of cases surge in the next few weeks. It is so frustrating, because I want my life back and am doing everything I can to do my part in it.
Friday evening, my sister stopped by with the biggest cookie you ever did see for Zoe. She also surprised her with some LOL sunglasses that obviously needed modeled immediately. It was nice to get to see her for a few minutes. We were visiting outside in the rain, so we couldn't hang for long.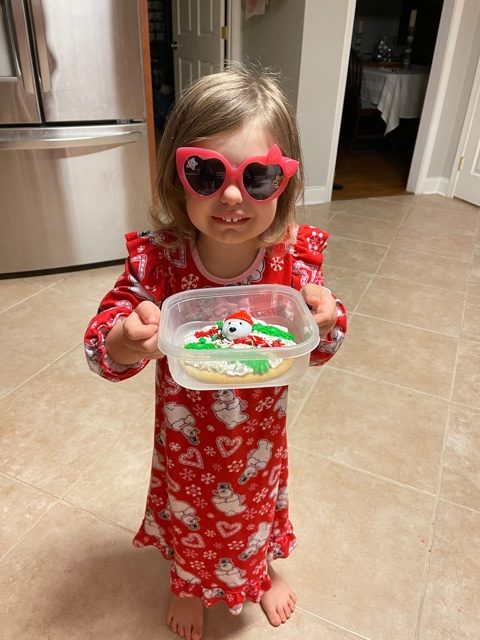 Saturday morning, we had our welcome breakfast for our elf, Jerry. Zoe had no idea he was coming, so she was extra excited to wake up and see him! She has been carrying him around all day every day, and gets sad when she has to put him up at night so he can send Santa his daily report and work his magic.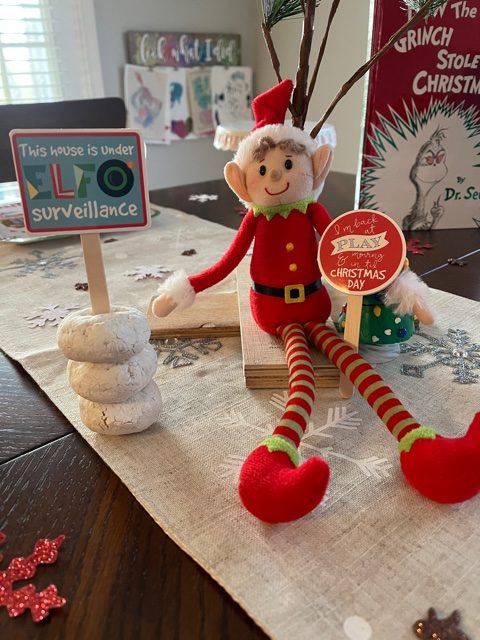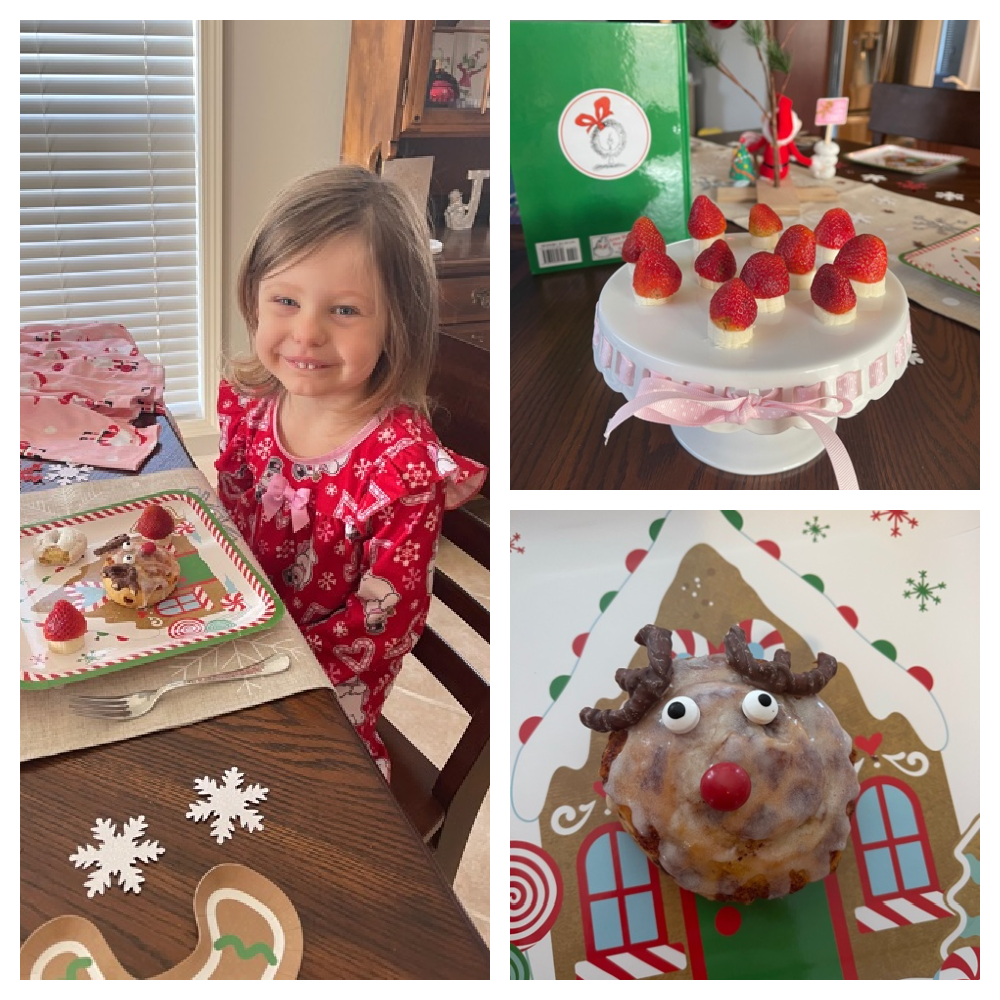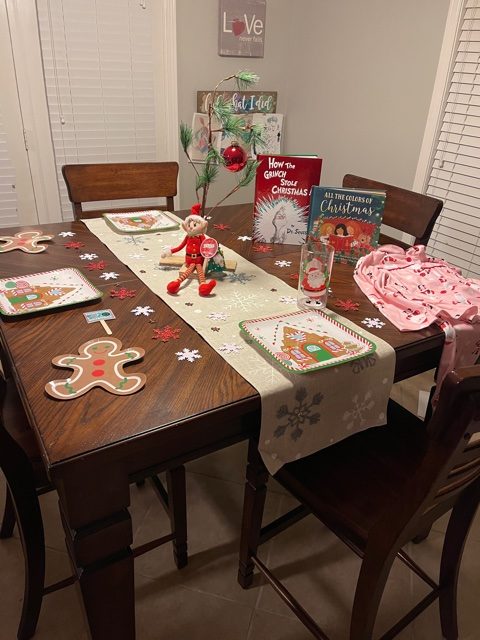 Jerry brought Zoe some Santa pajamas and two books. I cannot recommend All the Colors of Christmas enough. This is our third book by Matthew Paul Turner, and they are some of our favorites. His illustrations are gorgeous, and the message of his books are so good. Bookstore.org supports local, small bookstores and is offering free shipping for cyber Monday, so it is a great day to grab this up! I got creative and made Santa hats with strawberries and bananas, and reindeer cinnamon rolls, which Zoe thought was so cool.
My mom came by in the afternoon before to kick off Zoe's birthday week with us. We gathered in our driveway 6 feet apart and just talked and enjoyed watching Zoe try out her new scooter. It is the third time I have seen her this year. It makes me sad to think of all the missed time together, but am so thankful for the bits we did see her. Just more to make up for next year, you know?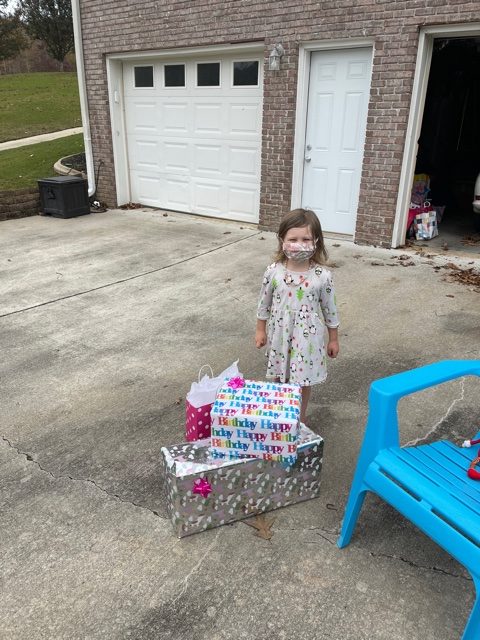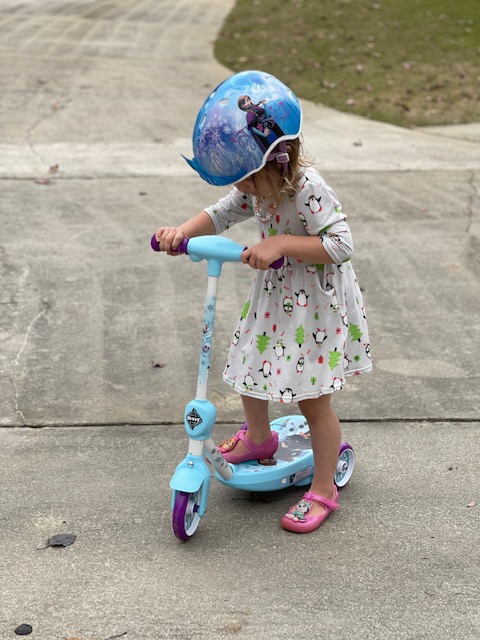 The rest of Saturday was spent painting our porch pumpkins before discarding them, picking up an order from Lowe's for all the electrical logistics we need to make winter wonderland happen in our front yard, and watching Alabama beat the hell out of Auburn. ROLL TIDE!
I drove Zoe through one of the neighborhoods near us that goes all out for Christmas. My favorite house is always the Home Alone one. They have a Merry Christmas Ya Filthy Animal sign, Kevin and the wet bandits, the iced steps. I just love it so much. Zoe kept saying over and over, "thank you so much for doing this!" So clearly, we need to make several drives through there the next few weeks.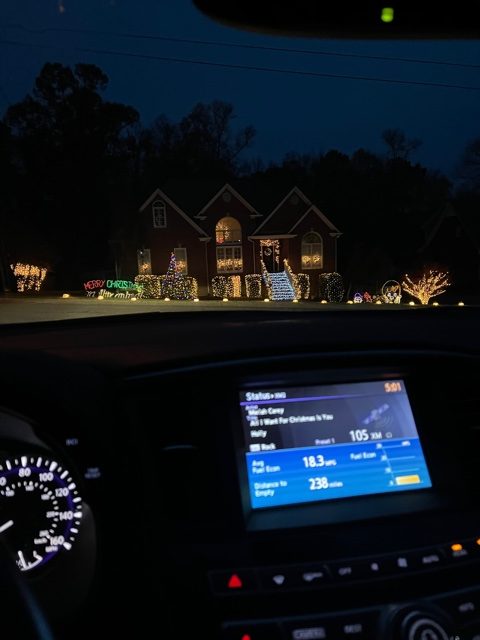 It rained all day Sunday, so we spent the day inside hanging out. We ordered a delicious lunch from Farmhouse. Everything was so good. They have the best fried pickles! It was nice to not have to cook all day yesterday.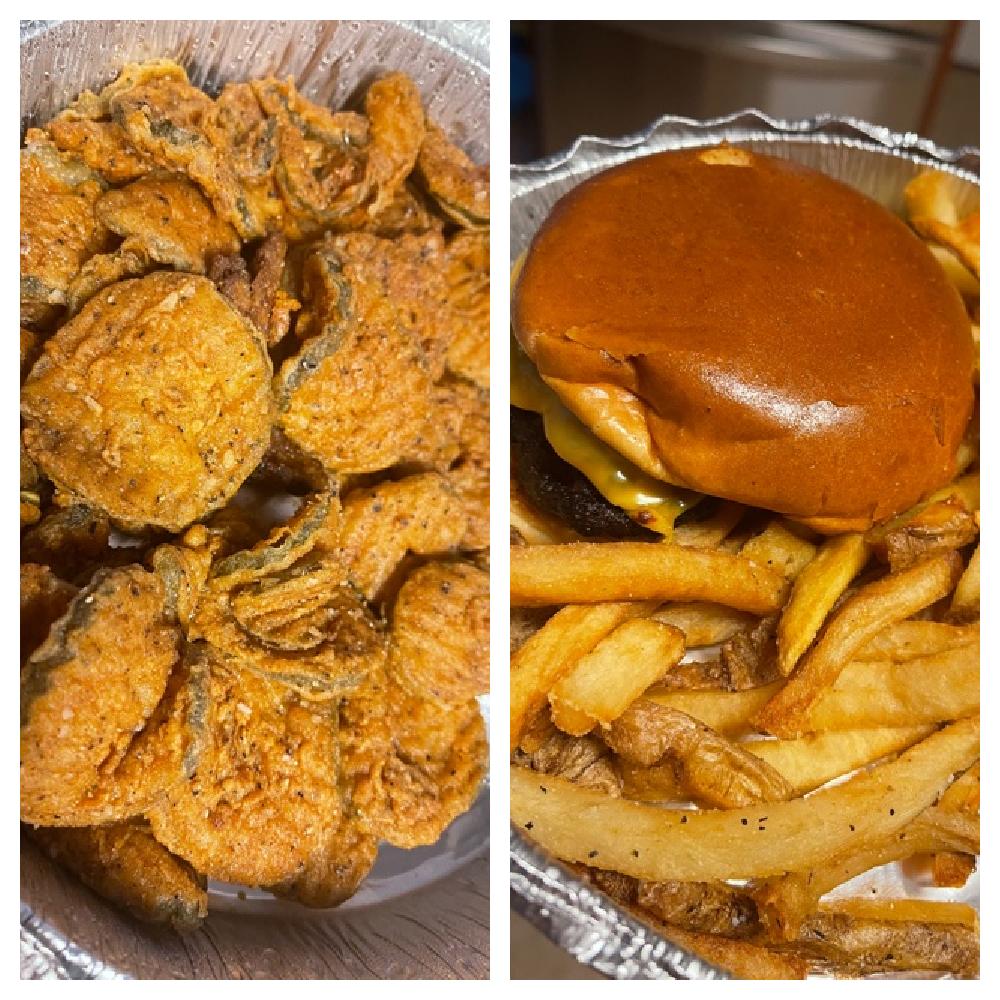 And just like that, Thanksgiving has come and gone and now it is all Christmas all the time over here the next few weeks. And Zoe's birthday of course. I ordered some super fun things to decorate up our dining room to make it special for her. I think my sister plans on coming by next week for a little bit to celebrate, so that will be nice. I know that she is bummed out about not getting to have her party with her friends this year, but hopefully next year we can do it up extra big for her.
How is your Christmas shopping coming along? Are you planning on getting anything for Cyber Monday? I haven't really looked at too many sales Friday or this morning yet. We only have a few things left to get for Christmas, which is huge compared to waiting last minute on stuff in previous years. And now to wrap it all. Yikes. I like to wait and do it all in one night! How do you like to wrap?