For Christmas Eve I wanted to make something fun, but easy for breakfast with minimal clean up. I have made sausage pinwheels before and it has been a long time since we had them so we decided it would be fun! It is super easy, and hardly takes any prep. The longest thing is cooking the sausage and waiting for the dough to firm up so you can cut it, which is really only about 5-10 minutes but I am impatient. I digress.
What you need:
Ground Sausage, cooked and drained
1 package of softened Cream Cheese
1 package of crescent rolls or if you are lucky enough to find them, the crescent seamless dough sheets!
What you do:
Brown your sausage and drain.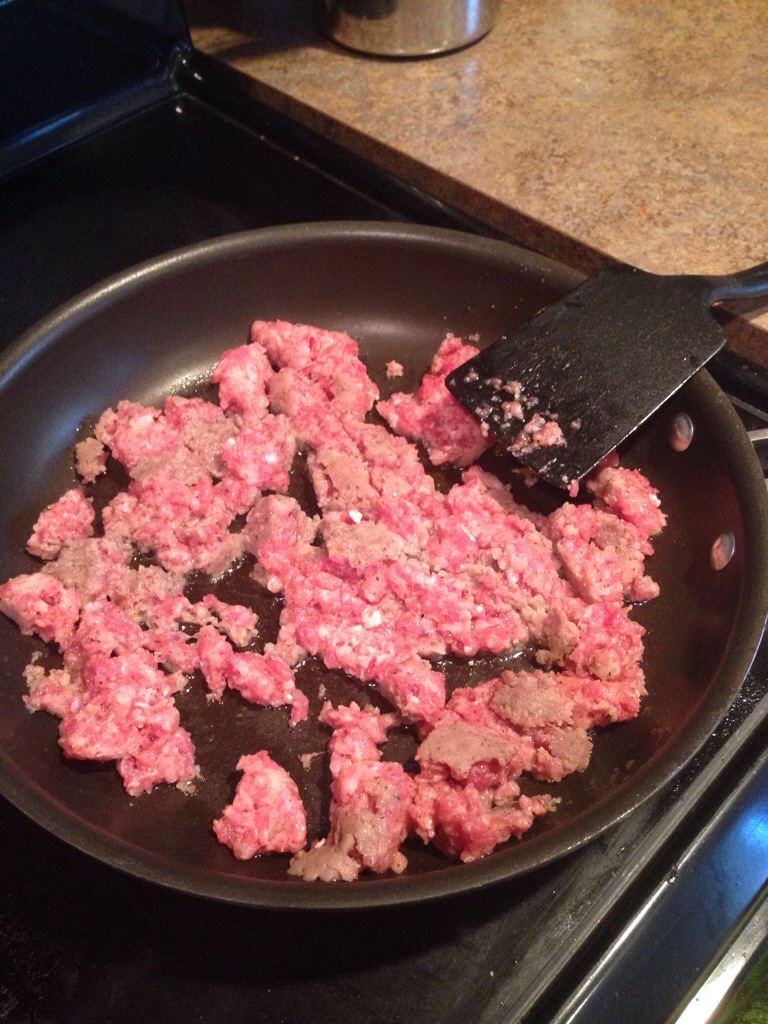 Soften your cream cheese, and roll out the crescent dough on a pan. If you have the regular rolls and not the seamless sheets, make sure you seal all the perforated lines so that it is one piece of dough and nothing will leak out.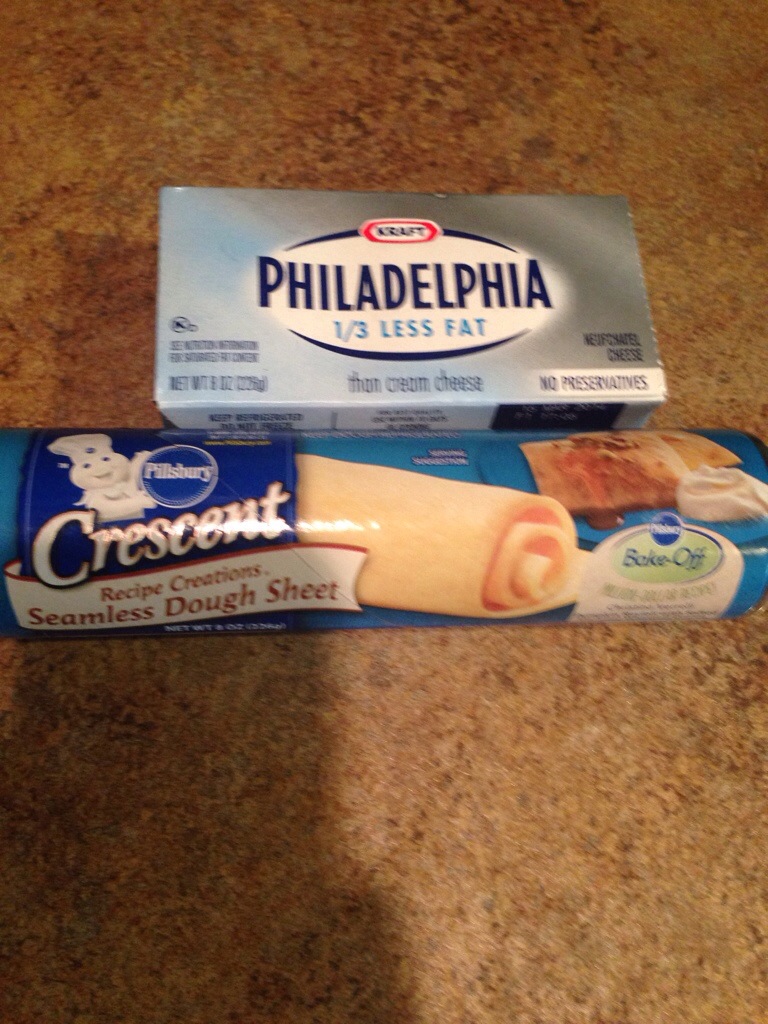 Mix your sausage and cream cheese in a bowl, then spread over the dough evenly.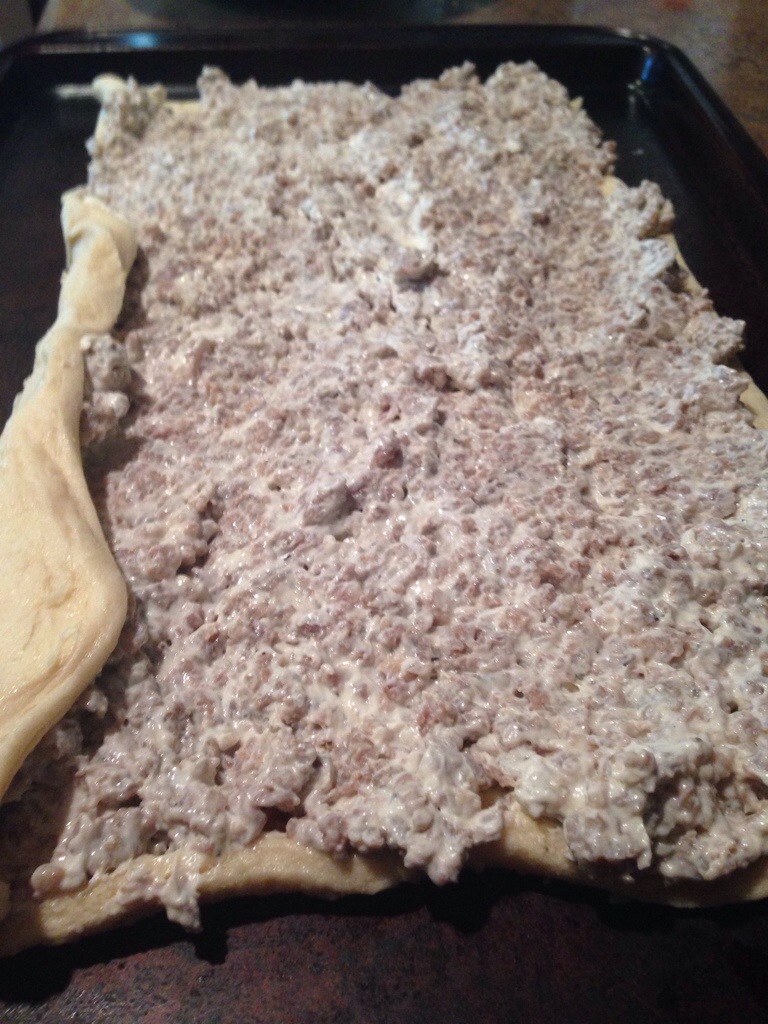 Roll the dough long way/length way, not short. It wont make as much, and they will not cook evenly if you do it the short way.
Place the dough in the freezer for a few minutes to firm up a little, otherwise cutting will be a bitch!
Cut them into 1/4 inch pieces and cook for about 13-15 minutes at the temperature of the crescent roll package, which is 375 degrees.
They taste delicious left over too! I think these would make a great snack on game day, not just breakfast food.
On my menu this week:
Lunches:
Jade and Oaks Veggie Soup (Except I used whole wheat elbow noodles instead of dumplings)
Whole Wheat Pita Bread with Hummus
Dinners:
Lighter Fettuccine Alfredo
Mexican Skillet Casserole
Chicken Burrito Bowls
What are you making this week?