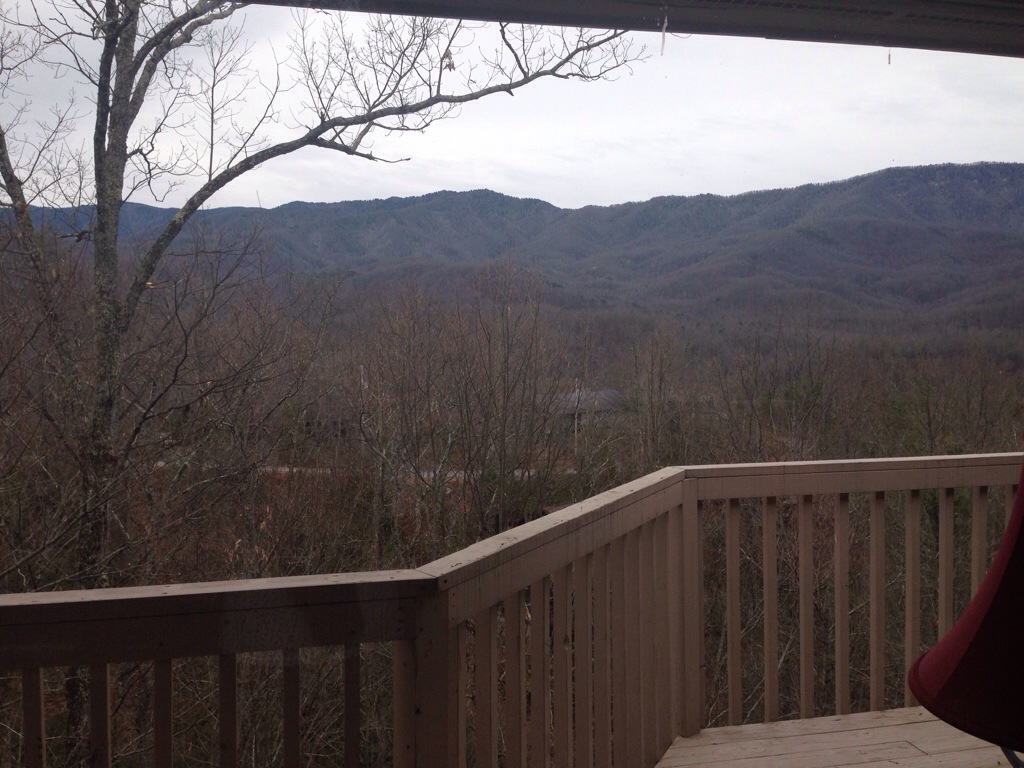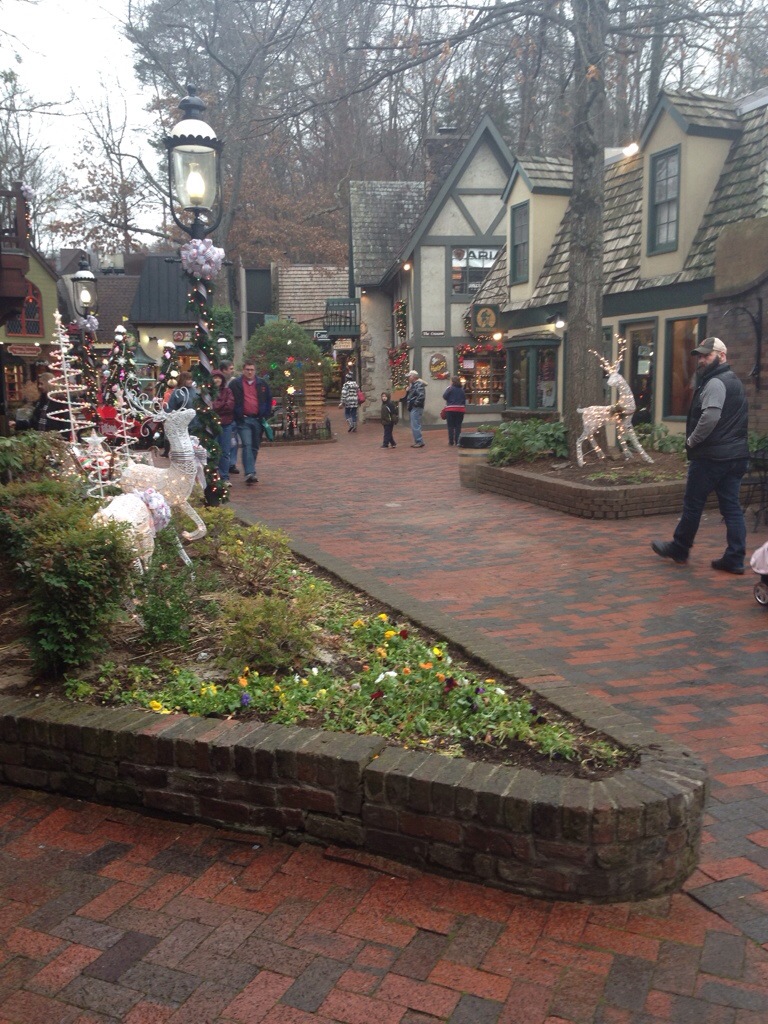 Well hey there Blog Land! It is back to reality today, isn't it? I signed into Bloglovin this morning and saw I have over 800 posts to read. Oops. I spent December 27 to January 4th in Gatlinburg, TN. It was a wonderful get away from work and life and I just didn't want to come back to work today! We stayed a day longer than we planned, so I got nothing done this past weekend and feel like I should be home cleaning and de-Christmas'ing our house. It gives me anxiety seeing the Christmas tree up still!!! My lungs crapped out on me this weekend, and I found myself in the ER getting a cat scan yesterday afternoon. They thought maybe it was a blood clot in my lungs. No need to fear, my asthma is just acting up apparently. Therefore I used that as an excuse to do NOTHING yesterday evening. Someone please tell me why deductibles are so damn high at the hospital even though I have insurance and pay monthly! Sheesh!!!
Today I was going to share some of our Gatlinburg trip with you! The two pictures above were the view from our living room at the house we stayed at and the Village in Downtown Gatlinburg…my favorite area for shopping and the best hot chocolate on the planet from the Donut Friar!
Below are picture from The Island. It is a new area in Pigeon Forge that isn't quite finished yet, but pretty awesome. There is a HUGE Ferris Wheel that had LED lights and was beautiful! There is also a large fountain area that has lights and a show that the fountain and lights go along to. So far, there is a carousal, an arcade, two stores, Mellow, Mushroom/Dude's Daiquiri's, another sit down restaurant, Auntie Anne's, Cinnabon and a few vendors in the middle with carts of various foods. They are supposed to be opening a Margaritaville Hotel, a distillery and other things in the next coming year.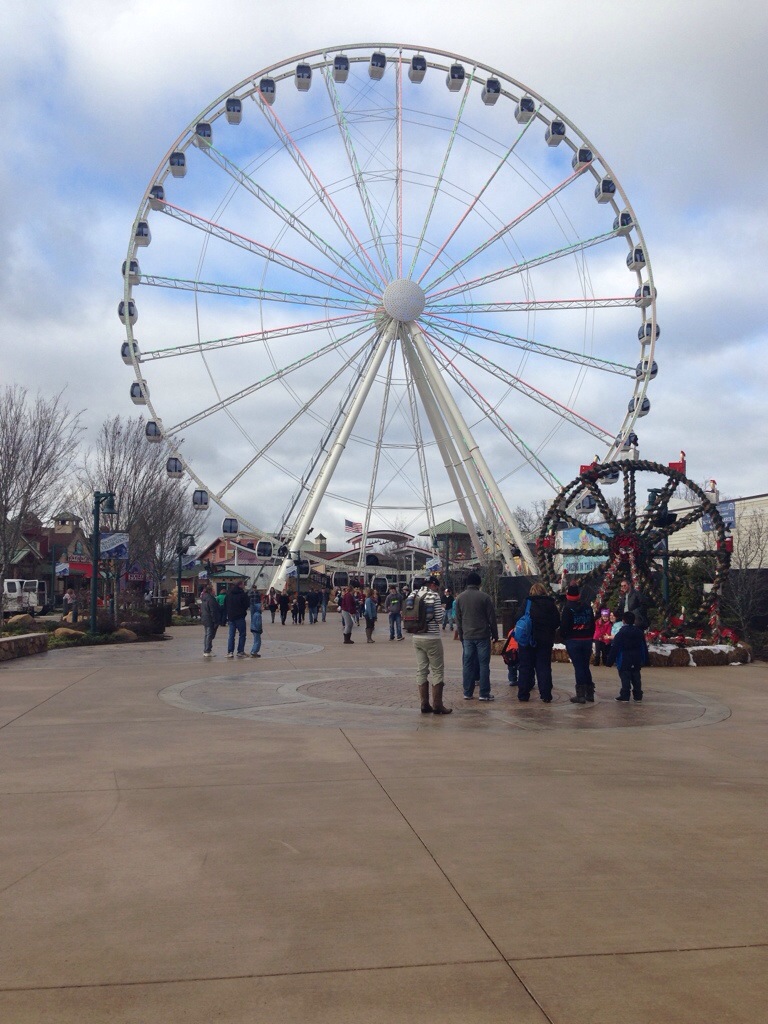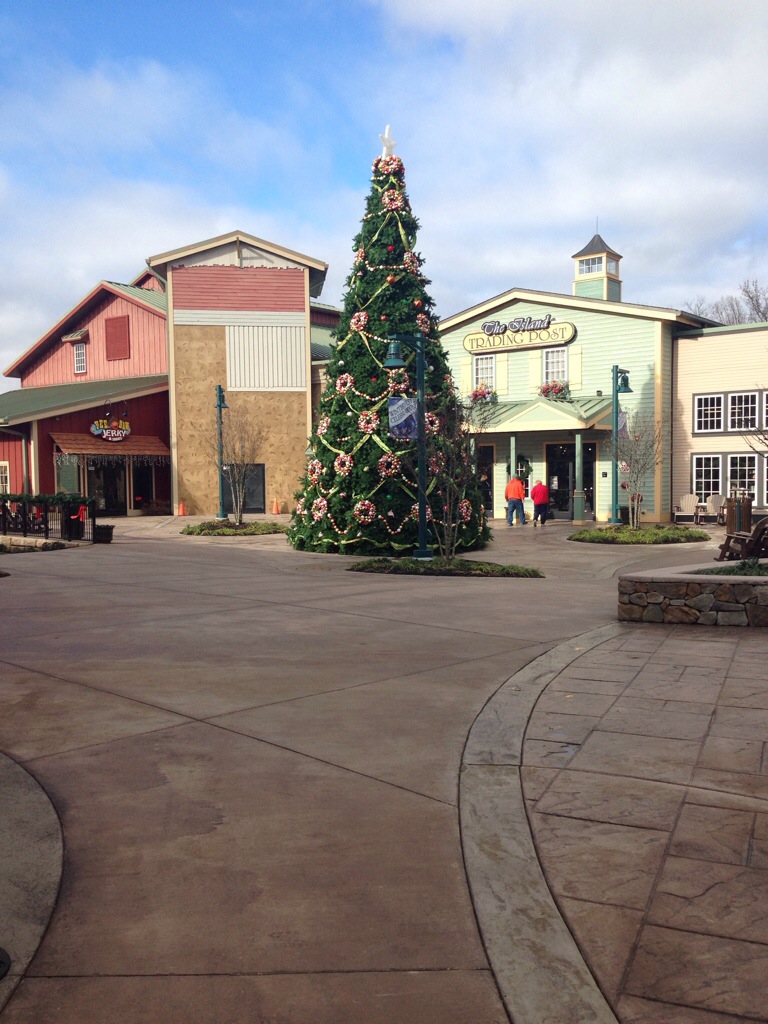 Chris and I stopped by Dude's Daiquiri's and tried a few craft beers out while our nieces and nephews hung out in the arcade and rode the Ferris Wheel. We actually stopped by The Island one night to catch some football and got to see the Ferris Wheel up close in the dark. It was beautiful.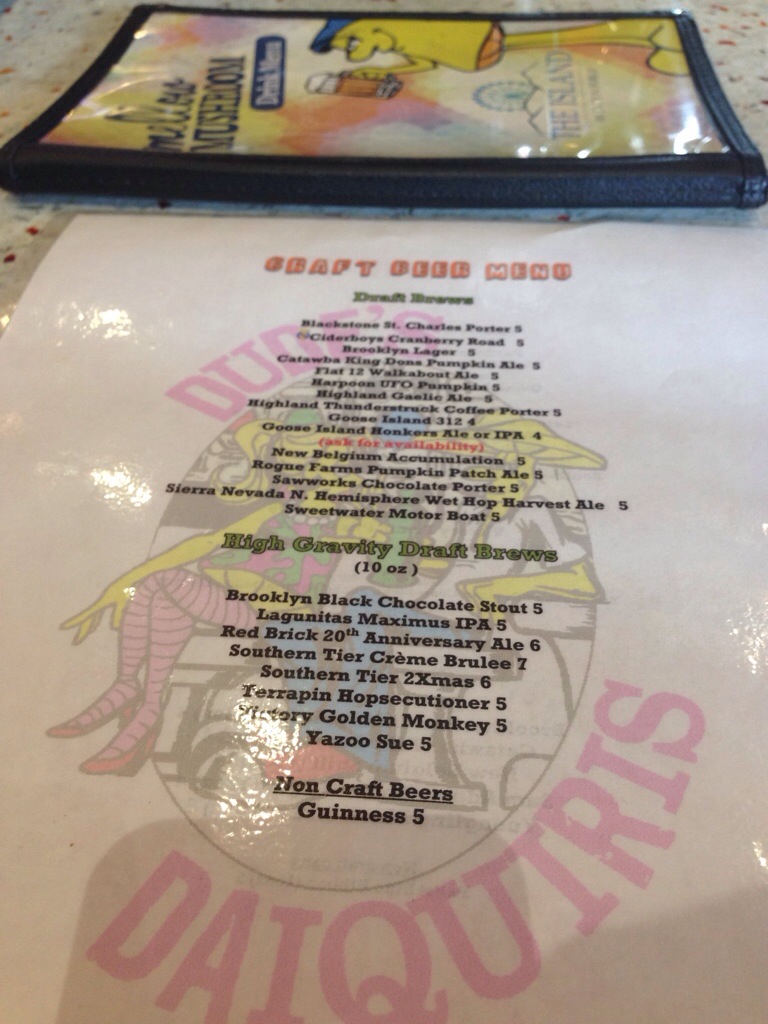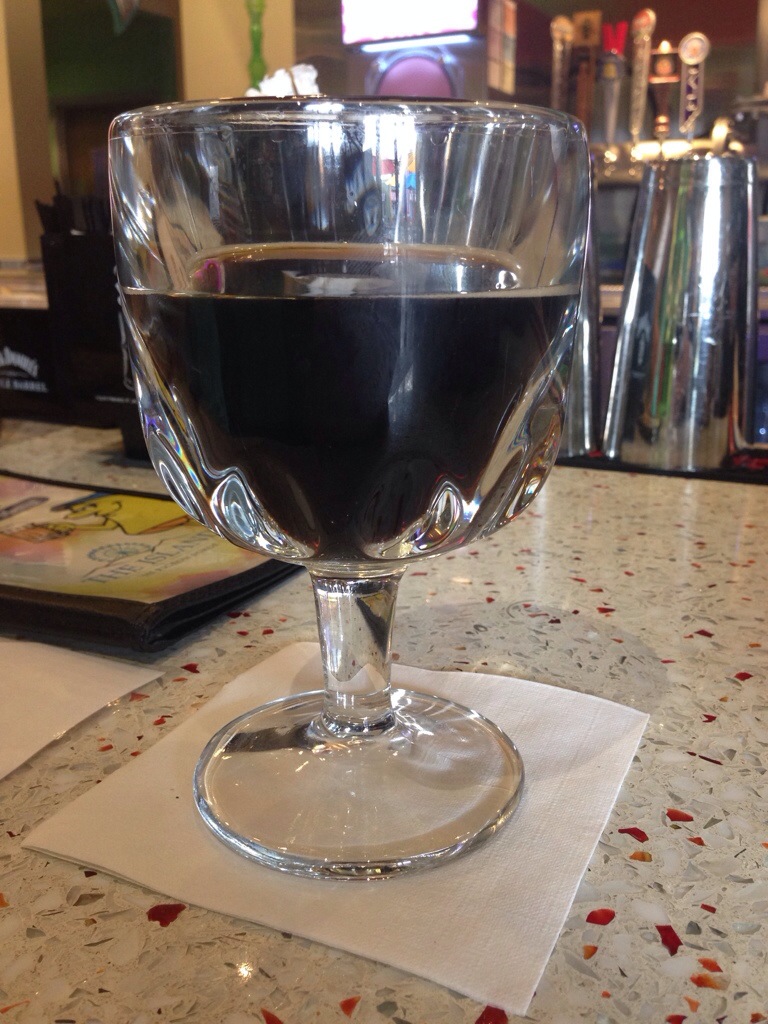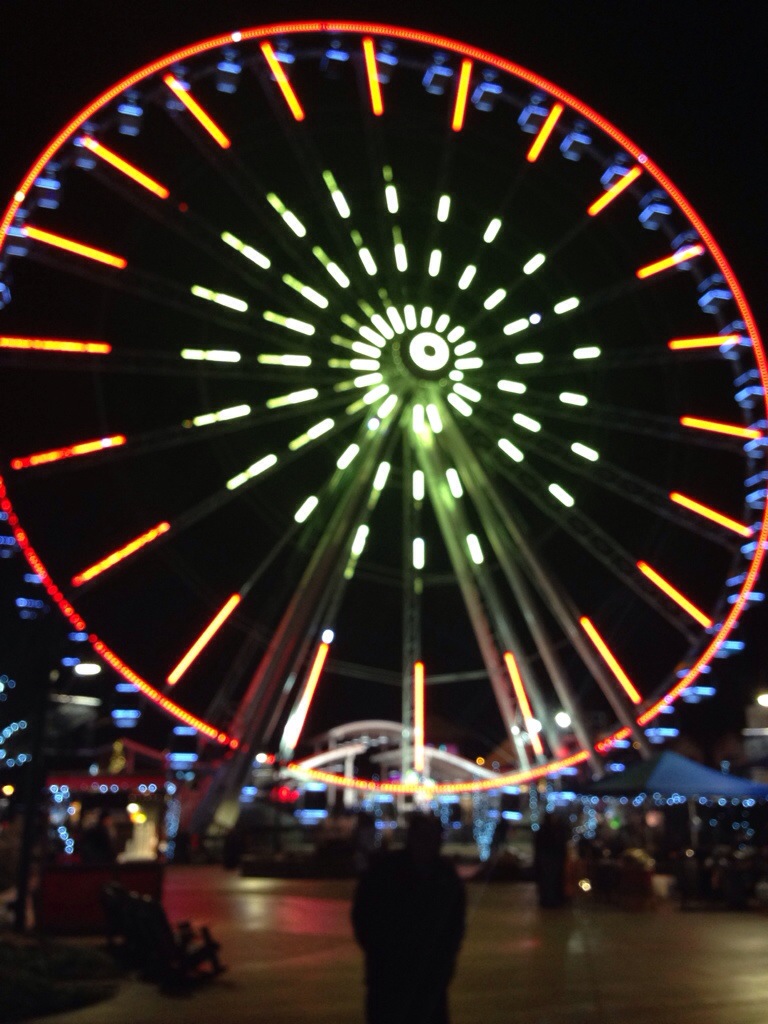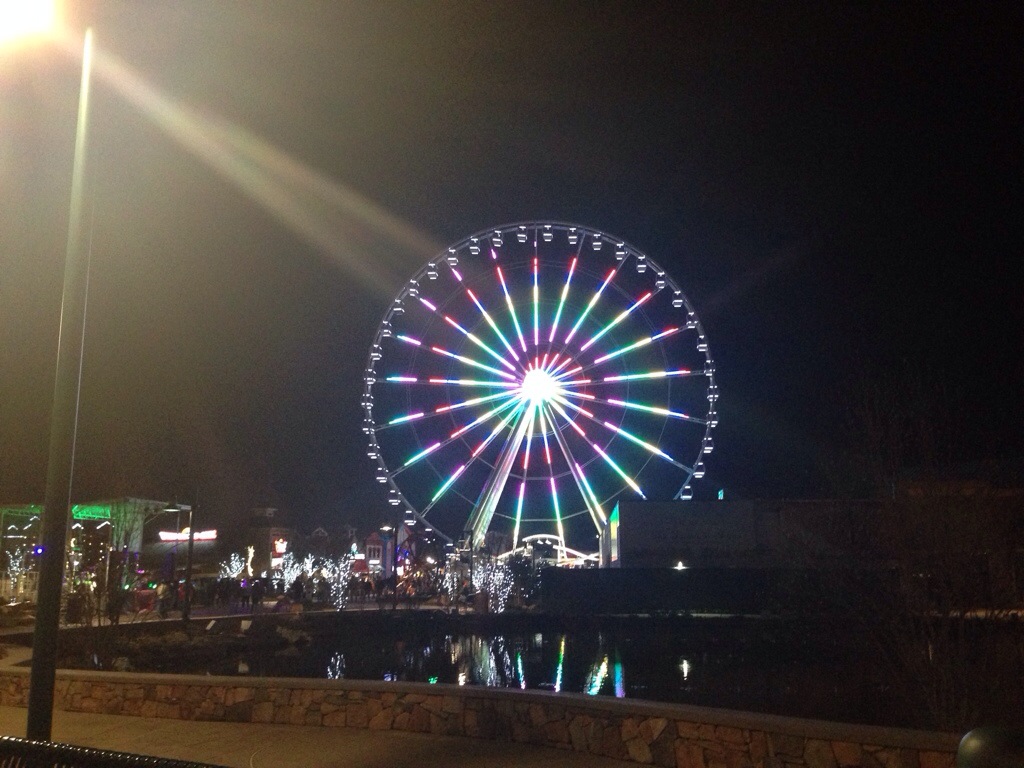 One of our downtown visits we stopped by the aquarium. While it isn't near as impressive as some others that I have been too, it was still fun. I am glad that I got to go once, but I probably wouldn't go back. Atlanta and Chattanooga are MUCH better.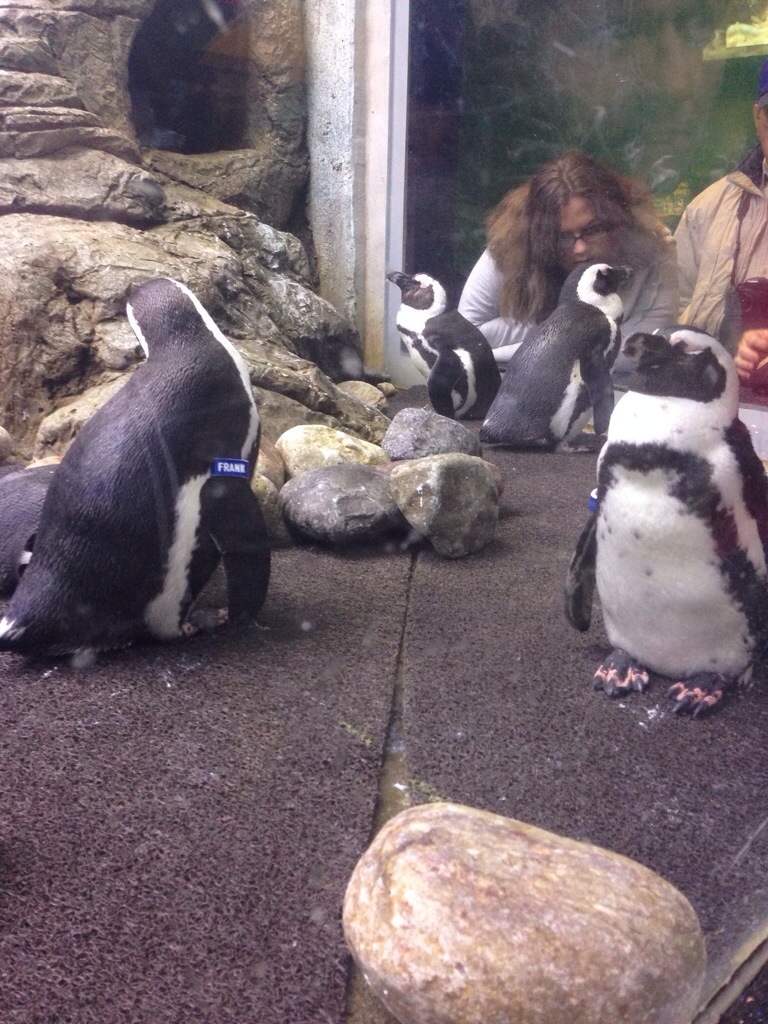 The penguins looked miserable in their playhouse. It wasn't a playhouse at all. There were no toys or fun things for them to do. It really just made me sad to see them in there.
Of course, we stopped at No Way Jose's while we were there! Twice actually. Once for lunch, and the second time to have a drink and some nachos while we were downtown. It is something we do every year.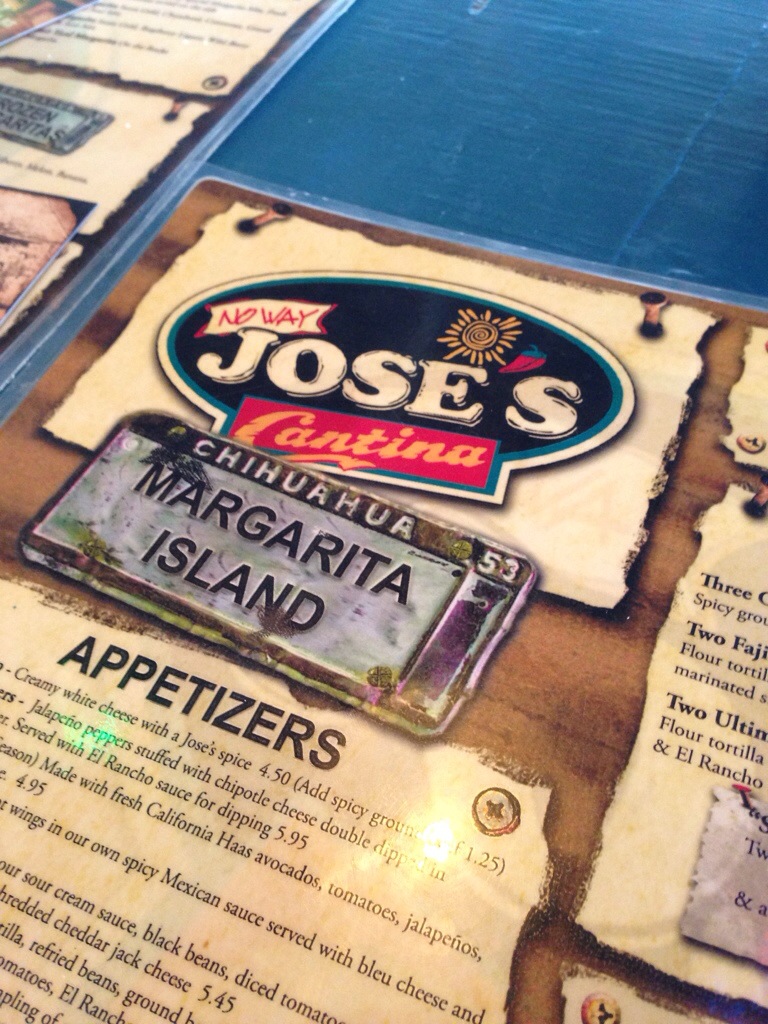 There were free tastings at the Moonshine Distillery, as well as the Whisky Distillery. It was really cool to check them out. There are ALL KINDS of flavors of Moonshine out there, as well as whiskeys. They had me at cookies and cream whiskey. Yum!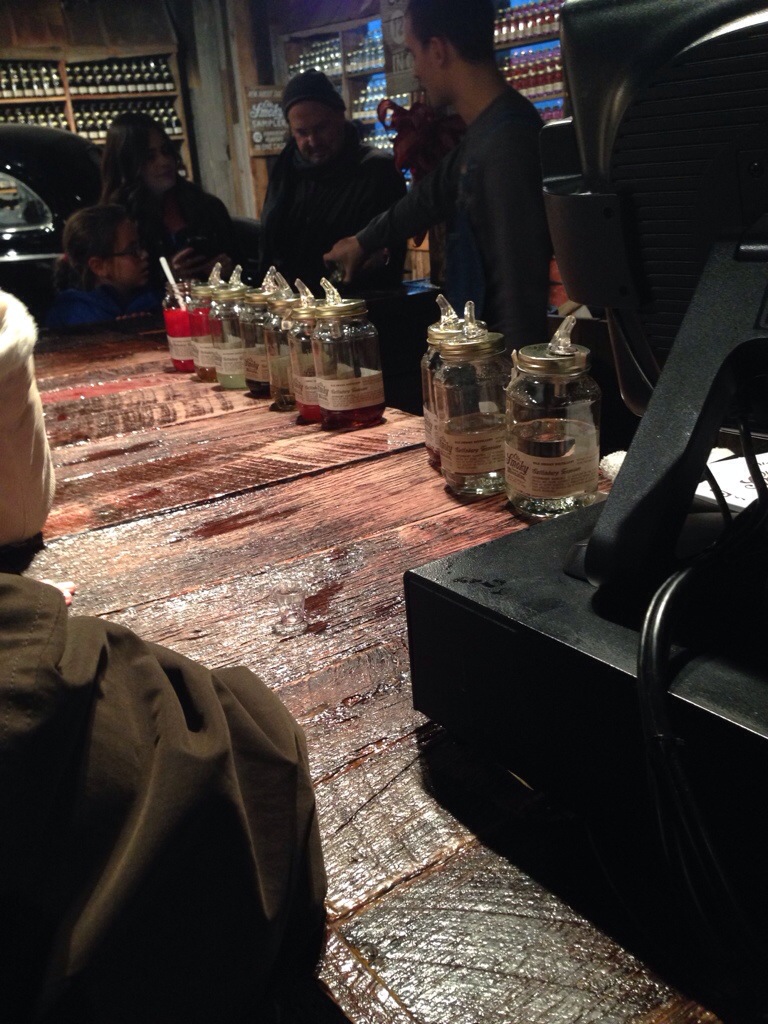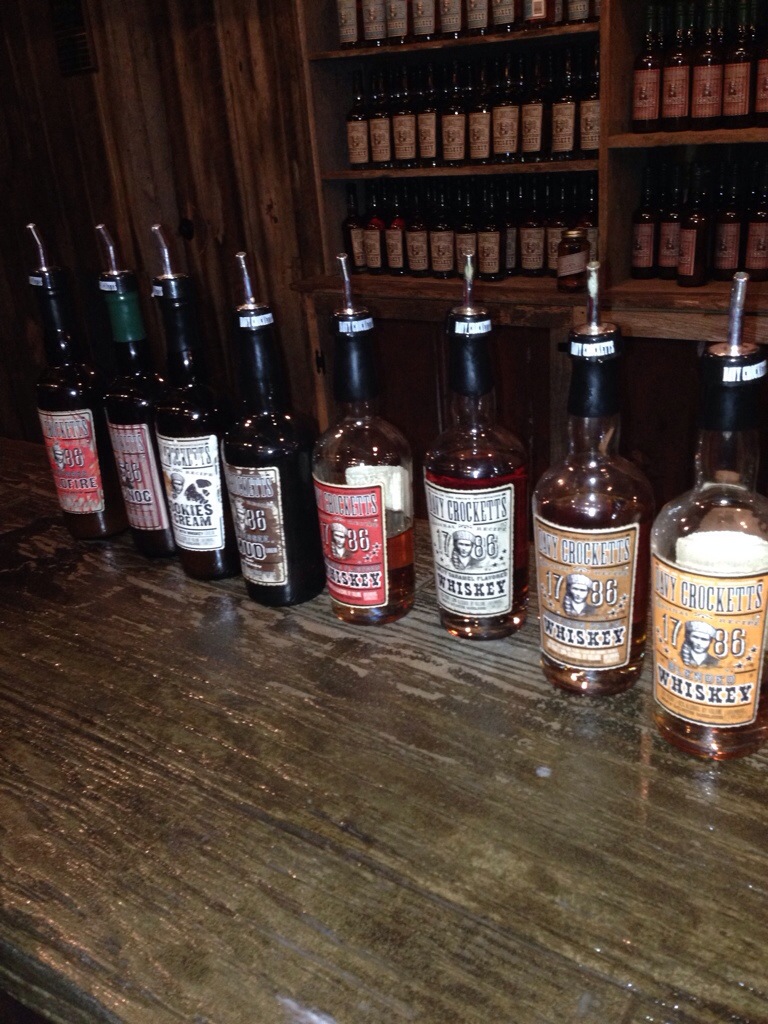 View of downtown from a roof top bar that we stopped at to use the facilities after our tasting. So pretty!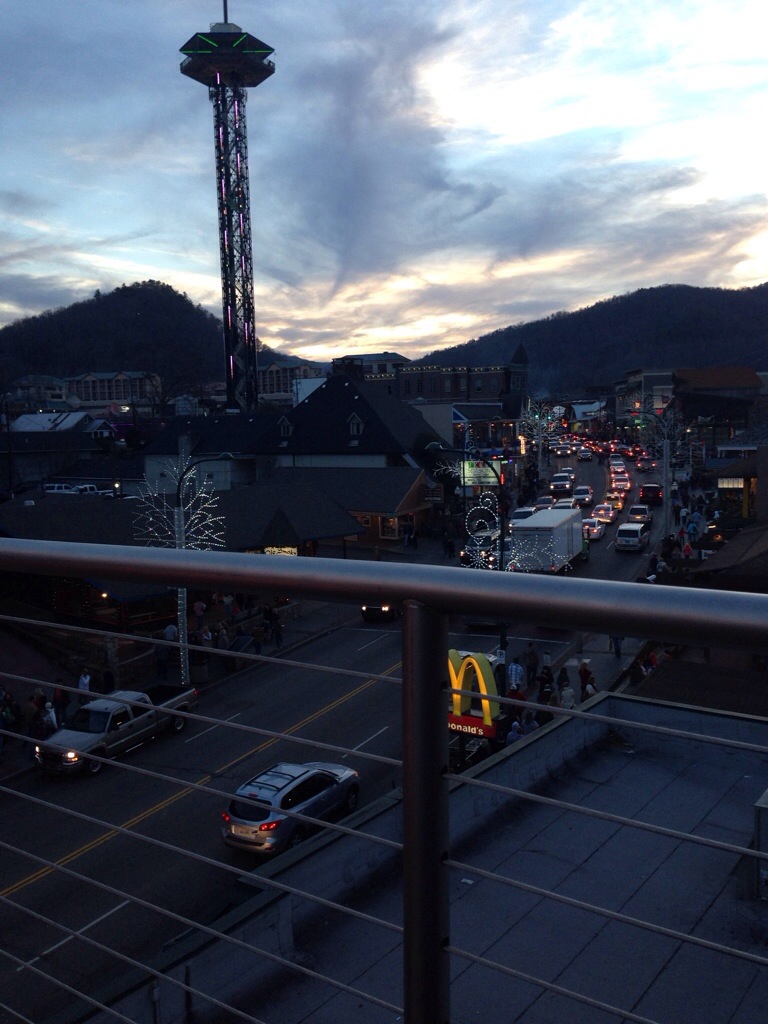 I brought a whole new meaning to cheap drunk, as after doing free tastings at both, I was feeling a little tipsy tipsy. Oops. Hence the corn dog from Fannie Farkles! Something else we do EVERY year. We played some ski ball while we were there too, duh!
Chris and I had our date night at The Alamo, which is a tradition as well. I got the fillet and he got the NY strip. It was delicious!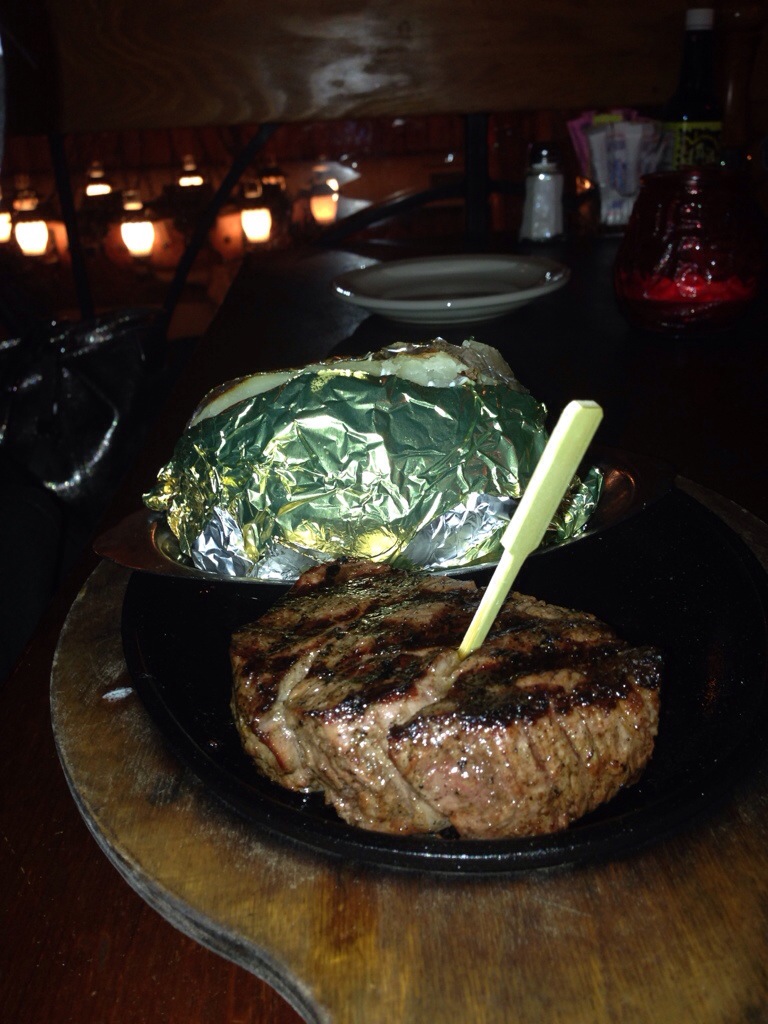 One of my favorite places to go every year is the Apple Barn. We try to eat either lunch or dinner there to enjoy the Apple Julep and the apple butter appetizer they give you. I usually get the veggie plate and order dumplings, mashed potatoes, corn and pinto beans. I always get vegetable soup as well. It was delicious as usual and never disappoints! Unfortunately we went for dinner and I didn't realize the store and bakery closed at 5:30 pm and so I didn't get to purchase any apple butter to bring home which makes me super sad. I also didn't get my frozen apple cider slushy which is a bummer.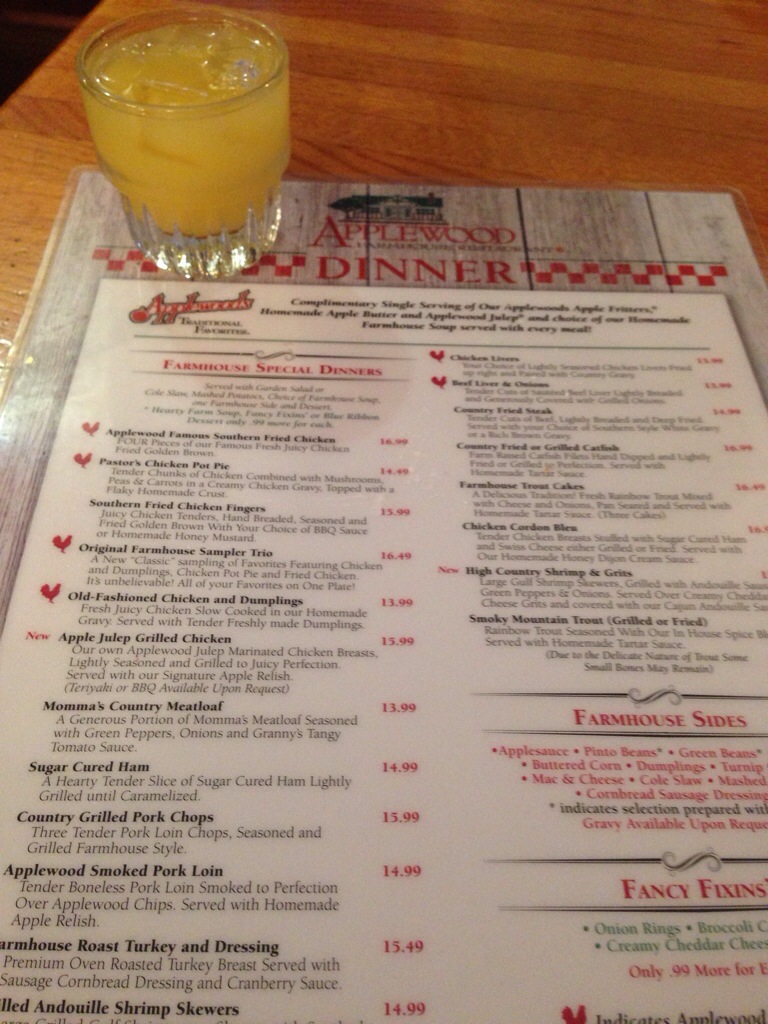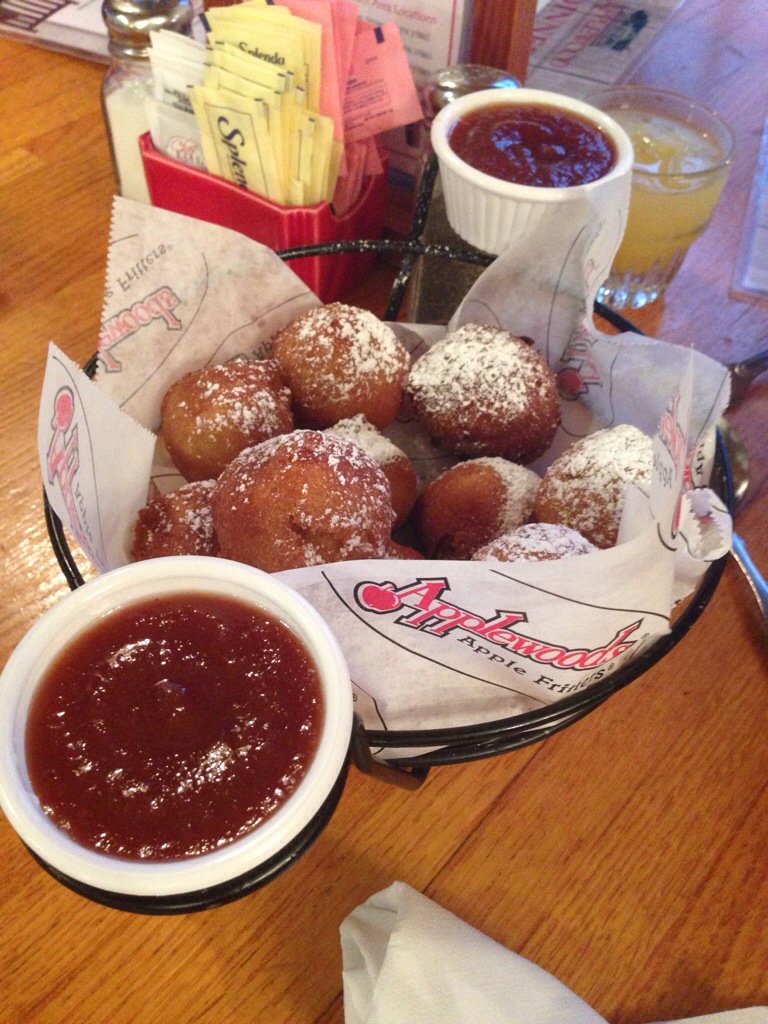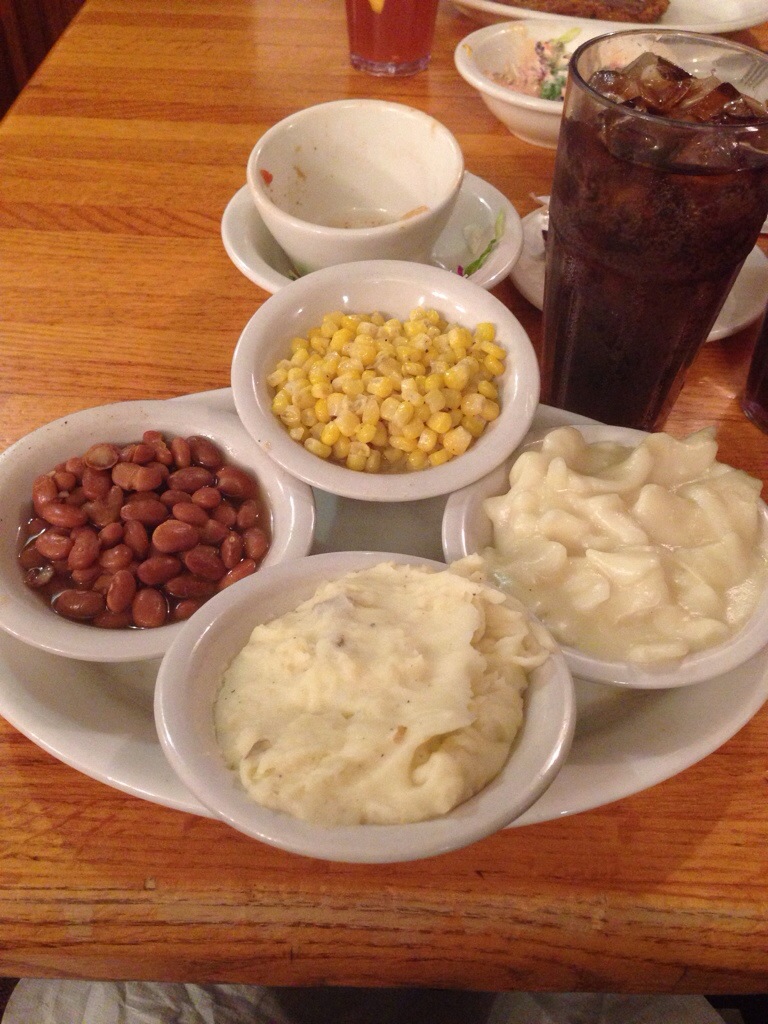 Thursday evening it snowed, so this was our view Friday morning. Just wonderful!!! I love snow covered mountains!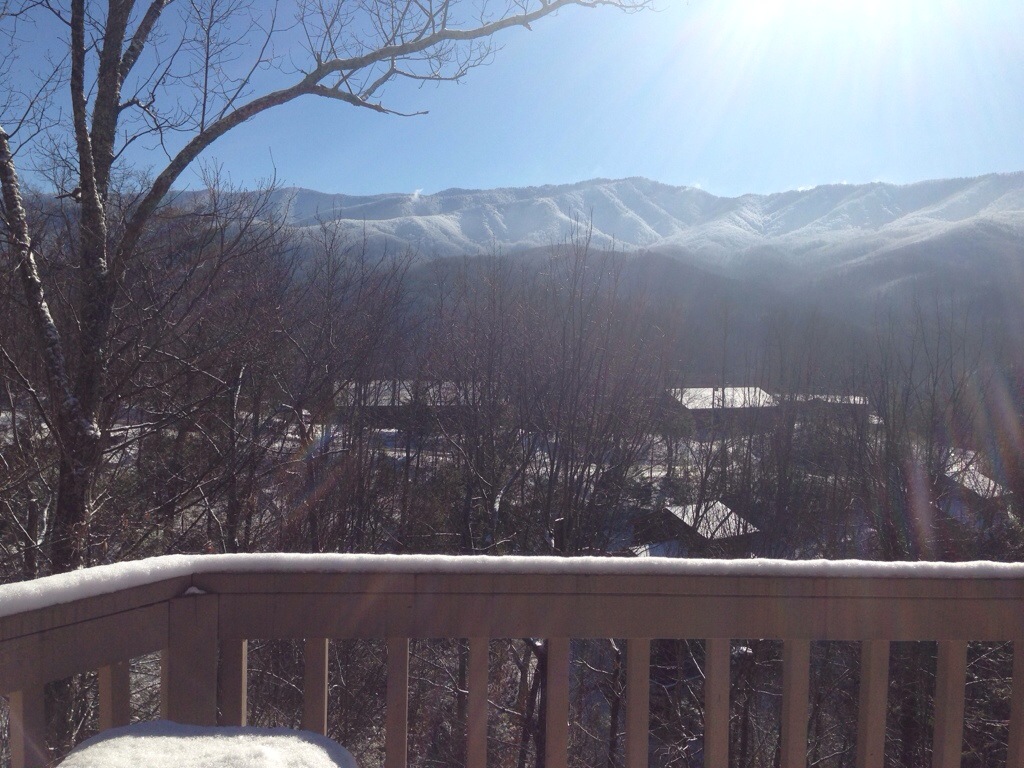 That was when we decided to stay another day. We headed downtown with our brother in law and played more ski ball at Fannie Farkles, enjoyed another cup of hot chocolate from the Donut Friar, and got to see the fountain frozen in The Village. It was just beautiful!!!!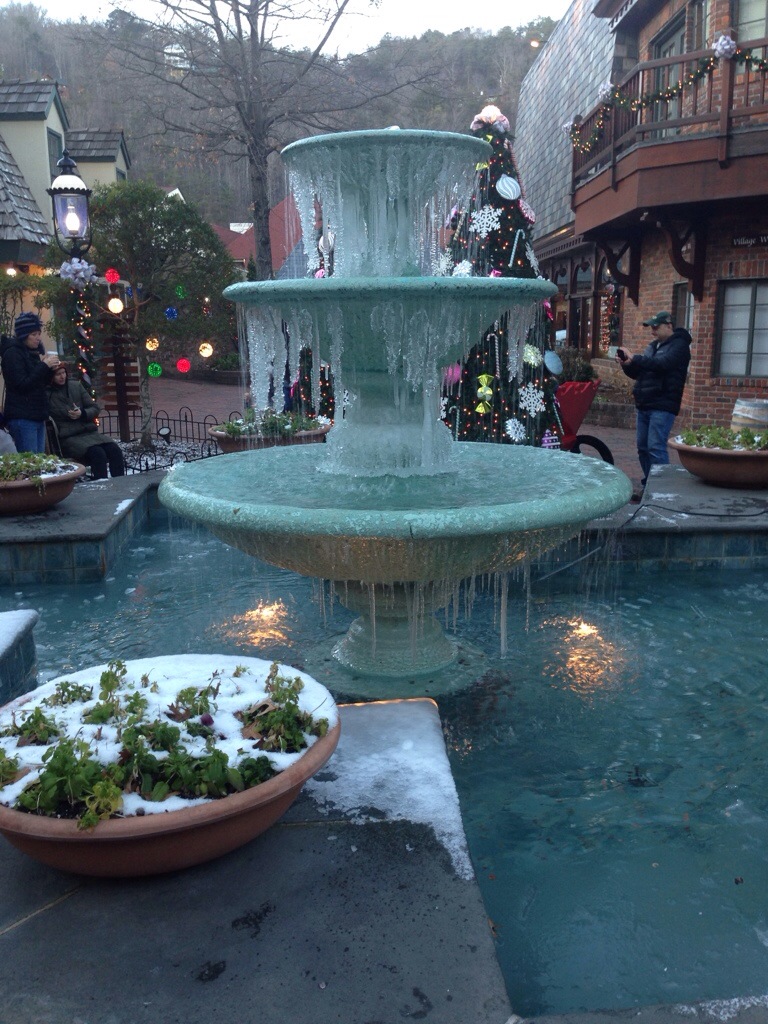 We also stopped by the candy store to get some Moonshine Taffy to take home with us! It was packaged in an Ole Smoky mason jar. So cute!!!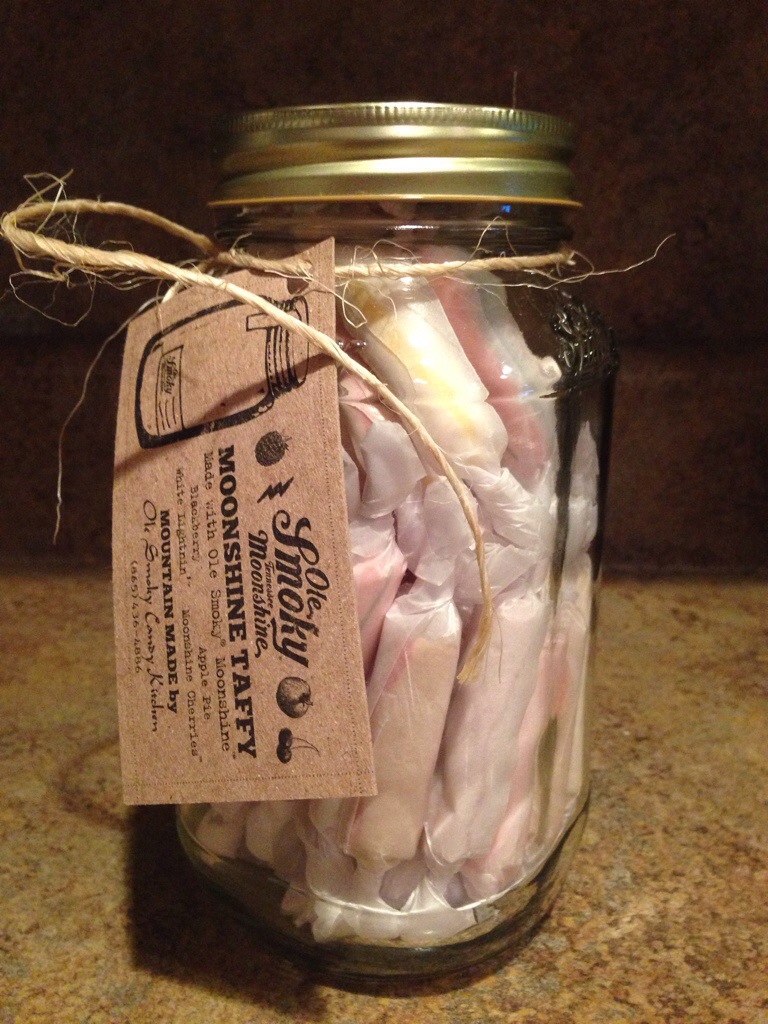 This morning I went and picked up our dogs before work. Gracie was so happy to see me she literally cried when I put her in the car. So sweet. Mac on the other hand is angry with me and glared at me and gave me the stink eye in the car the WHOLE way home. He sort of let his anger go when I opened the door to let him in the house though. Apparently he can be won over with peanut butter Pupcorn treats. I will receive the stink eye tonight too when I bathe off all the boarding filth from him, I am sure. Such is life. I am just so glad to have them back. I missed them so much while we were gone!
Blogging should be back to normal this week around these parts. It was nice to have a little break, but I missed all the interaction with you! I will try and catch up with emails and your posts over the next day or so!
Let's do this 2014!!!