Well hello there, Friday! It is about time you showed up. We've only been waiting on you since 8:00am Monday!
Linking up with my girl
Joy
again for the Friday Five.
This Friday Five is mostly about the dogs. Are you surprised? I am the crazy dog lady, aren't I?
1. Puppy Love – Seriously…do these 2 get any sweeter?
Soeaking of sweet – There is no cuter sound in the world than a doggie yawn with a little stretching and whining. 
2. Playtime – Gracie is always up for playing tug with her dinosaur. Well, that is…after Mac stole her bone from her. He was so in to it I couldn't get a non-blurry picture!
Oh my, what big teeth you have!
3. Diva status, guy style – Mac thought he was too good for a picture! Look at him with his nose in the air. He is a mess!
4. Monday was tax day, mine looked a little like this:
5. It's Friday…you know what that means…
My day is going to look like this
I can tell that I am going to get a lot done at work! I just know it!
Then I make the decision that I will no longer be productive
Then it's 
And an ecard about our current events, because seriously…can this week be any more messed up?!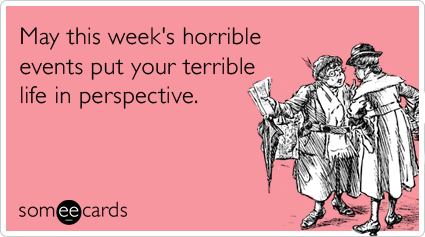 Happy Friday, everyone!