Favorite Song – Bush Glycerine – This song is on my "rock" list for Spotify and it played randomly yesterday and nostalgia came flooding in. The song came out when I was in 8th grade I believe. I freaking loved this song then, and I still do! Enjoy!
Favorite Picture: One of my favorite things about waking up at 4:30am is getting to see the sun rise after my work out. The colors were just AMAZING Thursday morning. The picture was taken through one of our windows and doesn't begin to do it justice.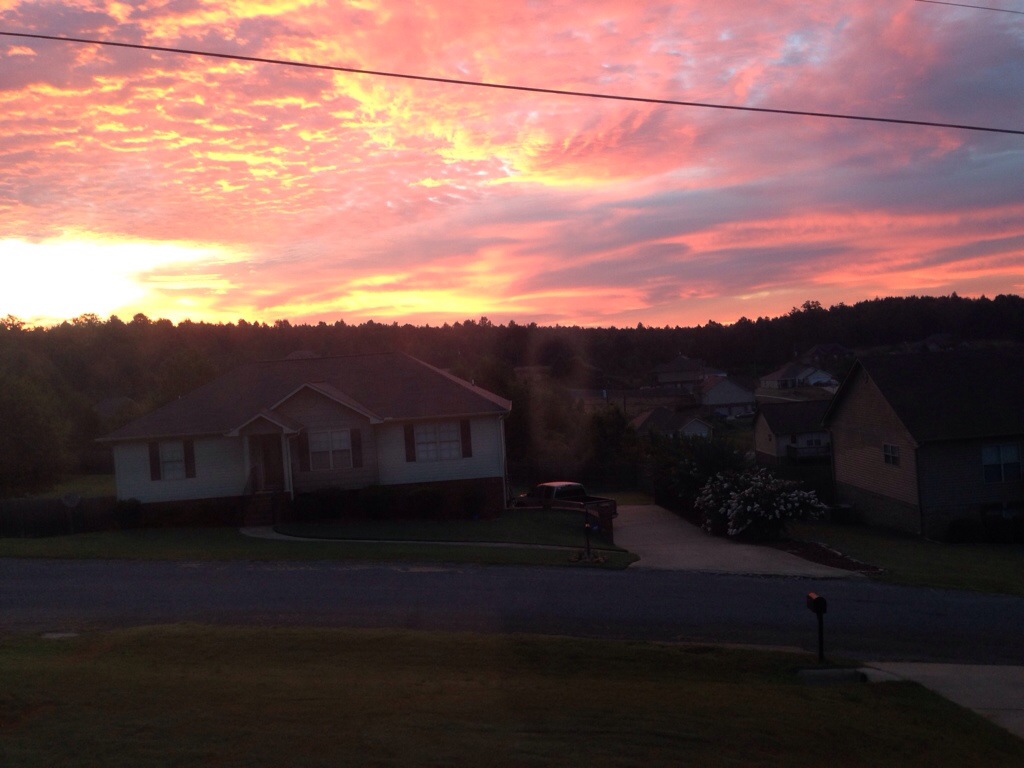 Favorite Delivery: I broke down and ordered the Julep box. I really wanted to try the nail polish itself and I wanted one of the monthly boxes. I figured you couldn't go wrong with some polish! I am in love! I got profiled for the bombshell box, naturally. Let me know if you want an invite 🙂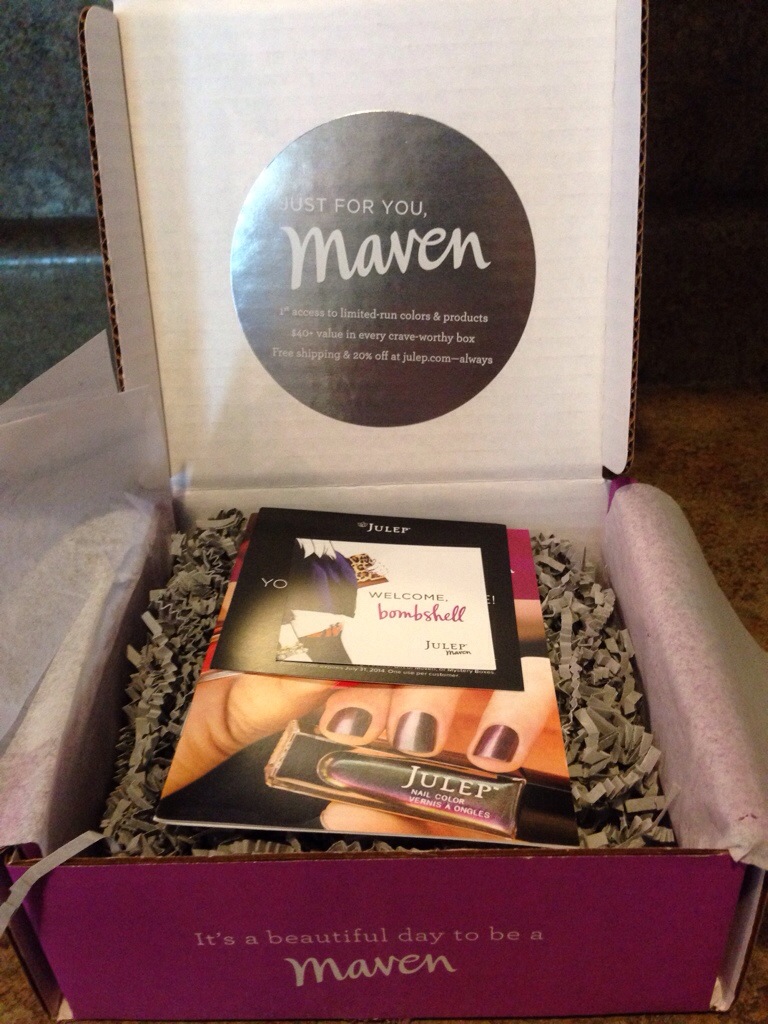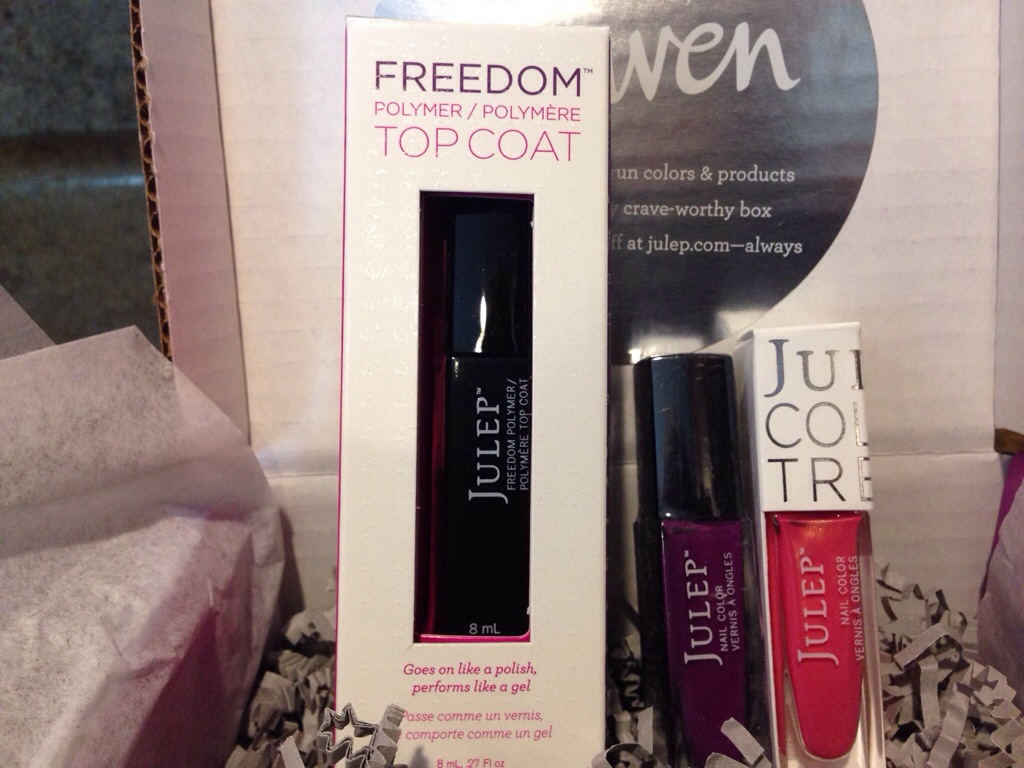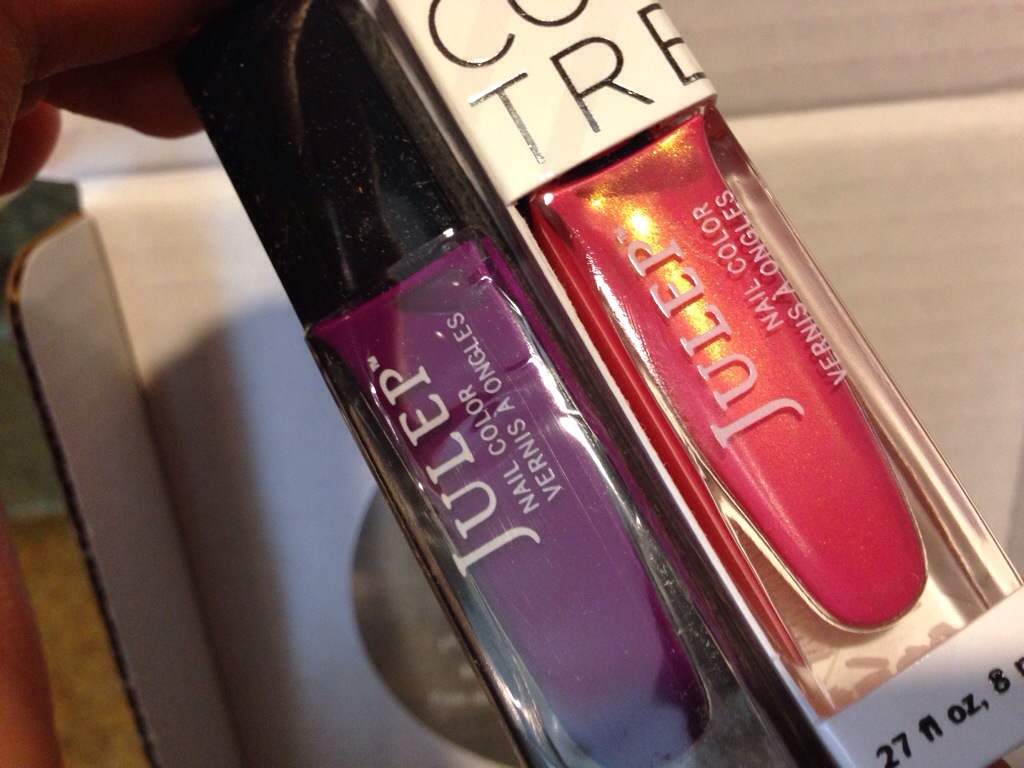 I was excited to try them out and decided to go with the pink first. The pink is called Laree and it has a really pretty iridescent to it. I also used Nicole by OPI Kissed at Midnight as an accent nail because glitter is fun! I topped it off with Julep's top coat. I love the application of the Julep polish, I didn't make as much of a mess as I usually do. It also dried nice which is great!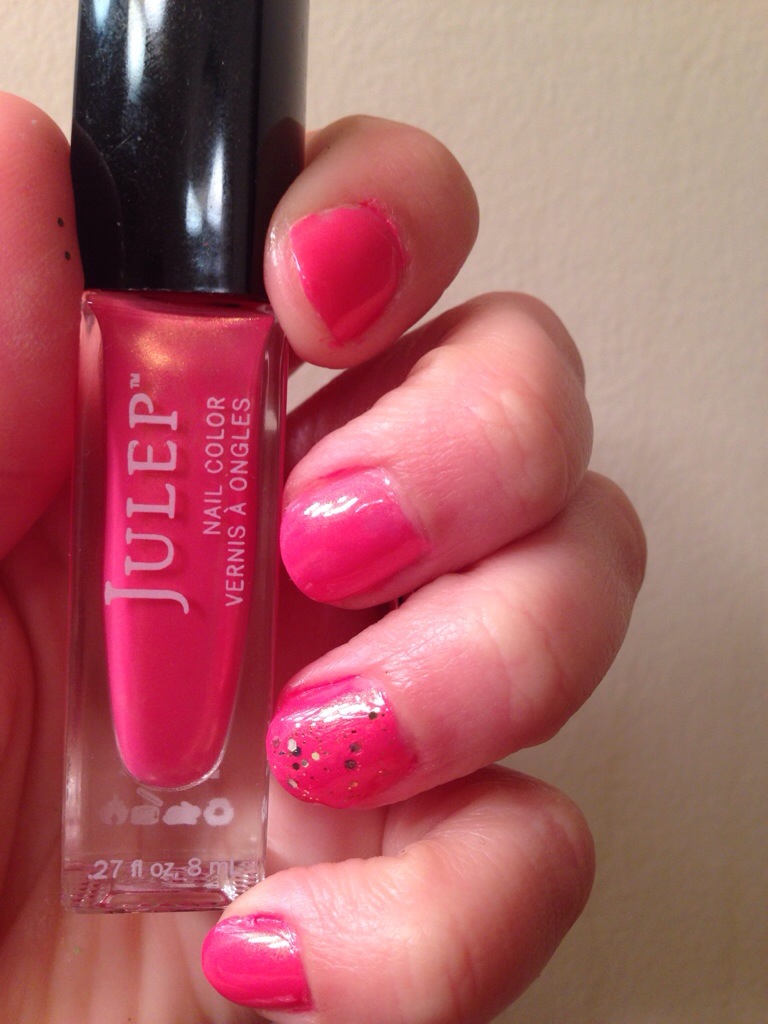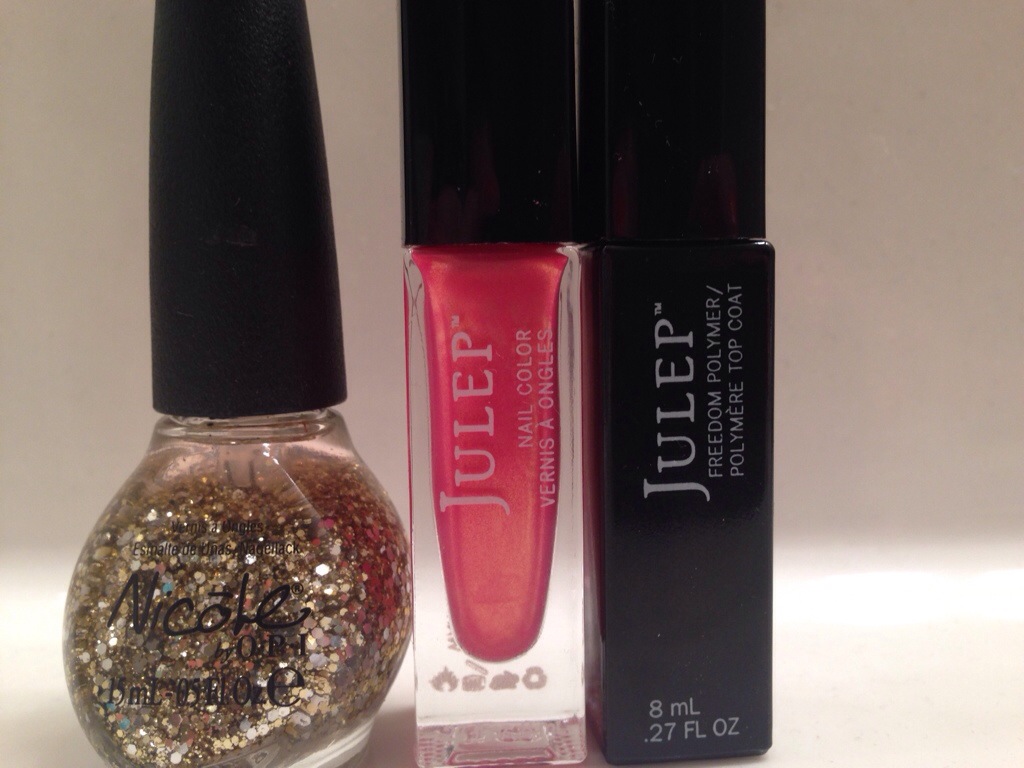 Favorite Meal: I made my Kung Pao chicken and stir fry veggies Monday night and it was delish!!!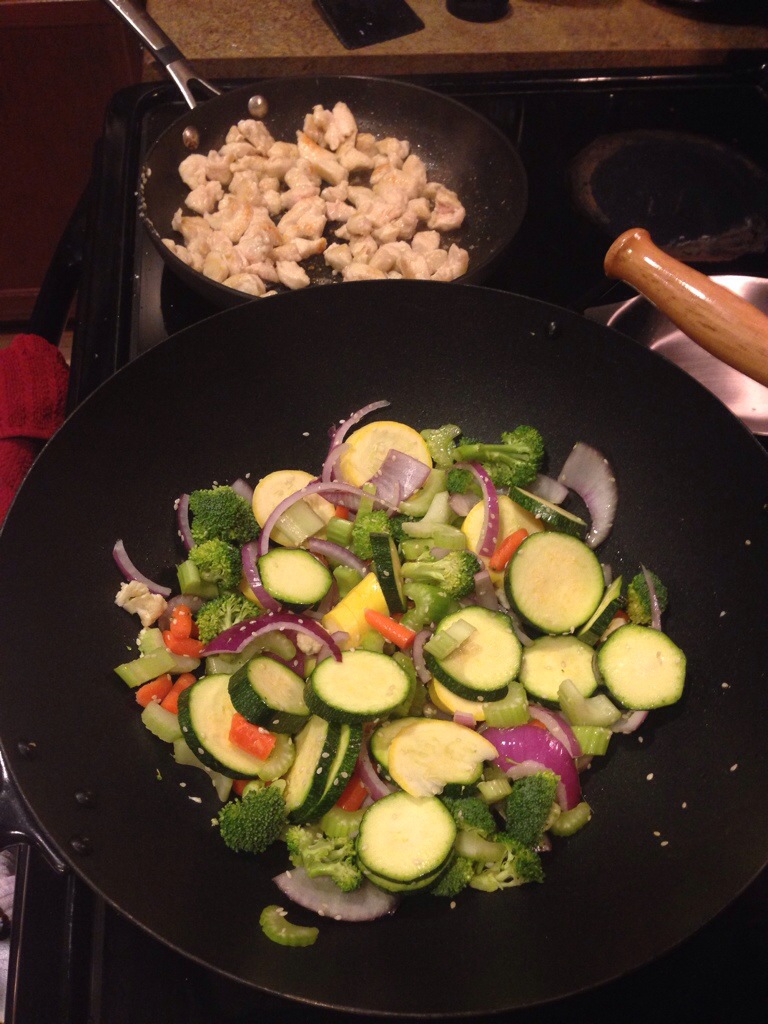 Favorite Olivia Picture: She's sweet when she sleeps.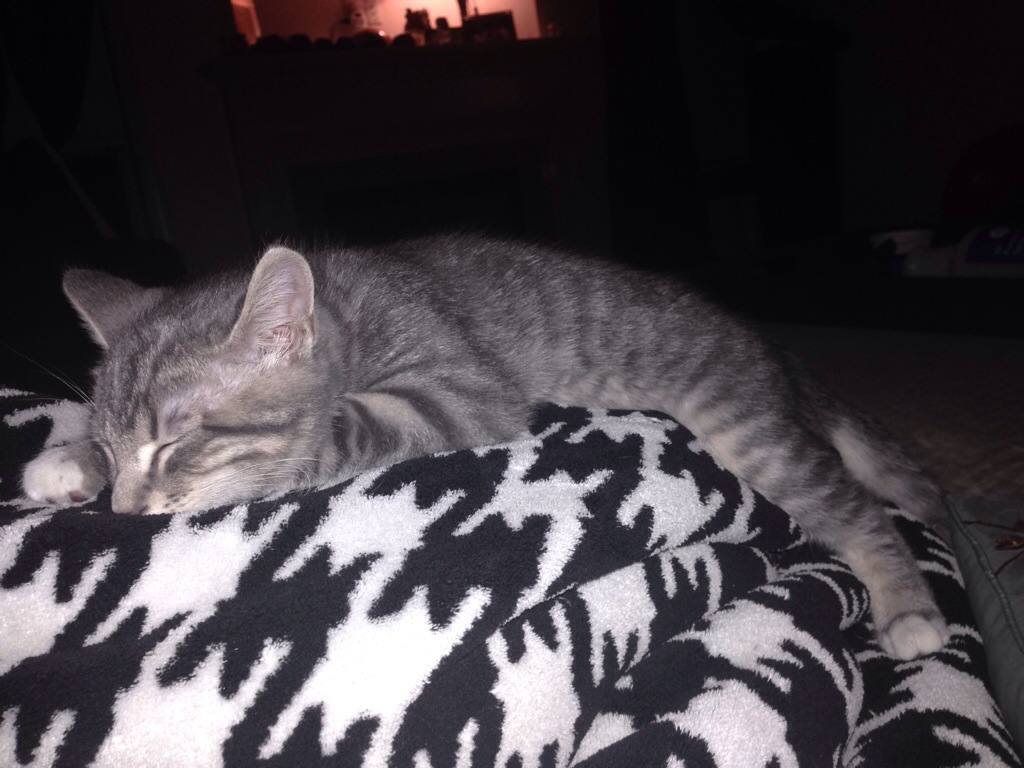 Favorite Funnies:
Know the difference:
Some fashion advice, because I have seen too much of each of these:
I wish….
How I feel with my friends:
Linking up with Amanda for the Friday Favorites!