I have really enjoyed linking up with the lovely Amanda for Friday Favorites! Plus, I love seeing what everyone's favorites are for the week! Let's get to it, shall we?
Favorite Tunes: I have been listening to Too Close by Next a ridiculous number of times this week. I can't help it. Bask in the awesome!
Next up, Chris has mix cds that you can download for free! Jump on that if you need some new work out material, commute music…or if you just want to back your ass up!
Favorite Moment: I don't have a picture because I am a blogging failure, but I got to have a quick blate with Laura from Alabama Graffiti! We met for happy hour at Side Bar and chatted it up over beers. I even got to meet her husband for a few minutes too! I love when I meet a blogger in person and we just hit it off. I have a few blogger turned IRL friends now and it makes my heart super happy! I smell a couples date in the future!
Favorite Purchase: Dress from JCPenney – $23 A.N.A. Brand – I had a coupon for $10 off $25 and I really hate to see $10 free dollars fly out the window! I need some new clothes, bad. All my dresses I have had for awhile and most of the straps are stretched out so they don't stay up and I have to wear my jean jacket over them. (Big chest probz)  Not cute when it is 90 degrees, you know? I paired this dress with a cardigan and a necklace to make it work appropriate.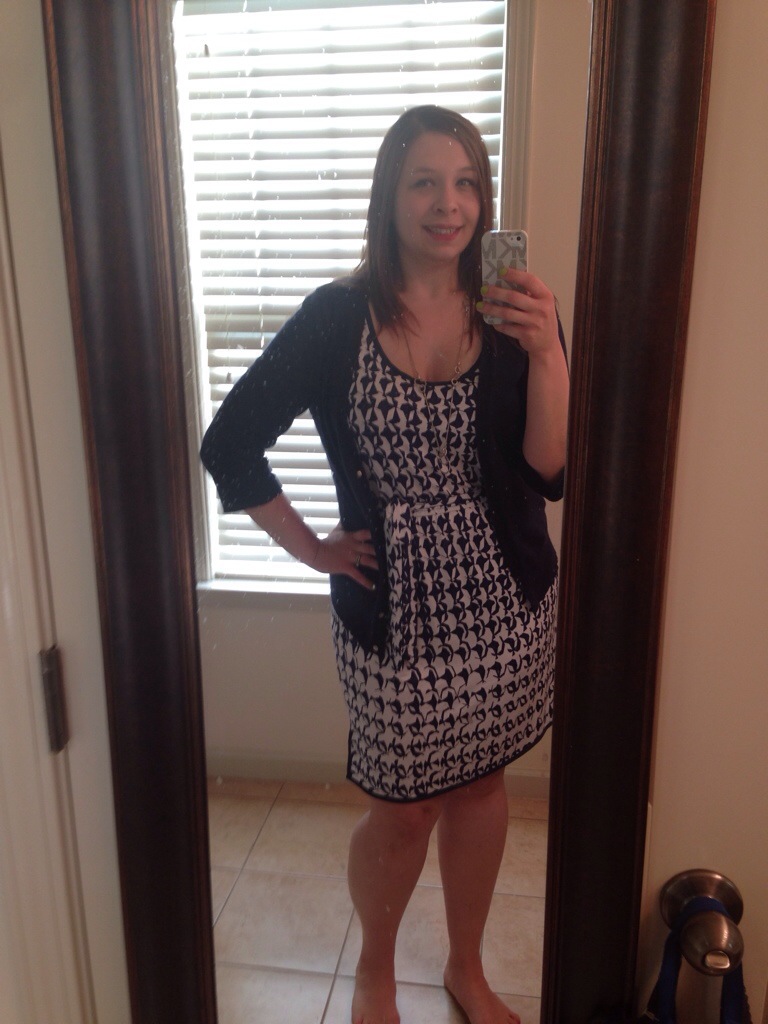 Favorite Pet Pictures: I am throwing one of Gracie in here this week! The dogs told me they are feeling neglected on the little blog, I quickly reminded them the Olivia has never written a post and they instantly felt better. Gracie, can you be any sweeter? I think not.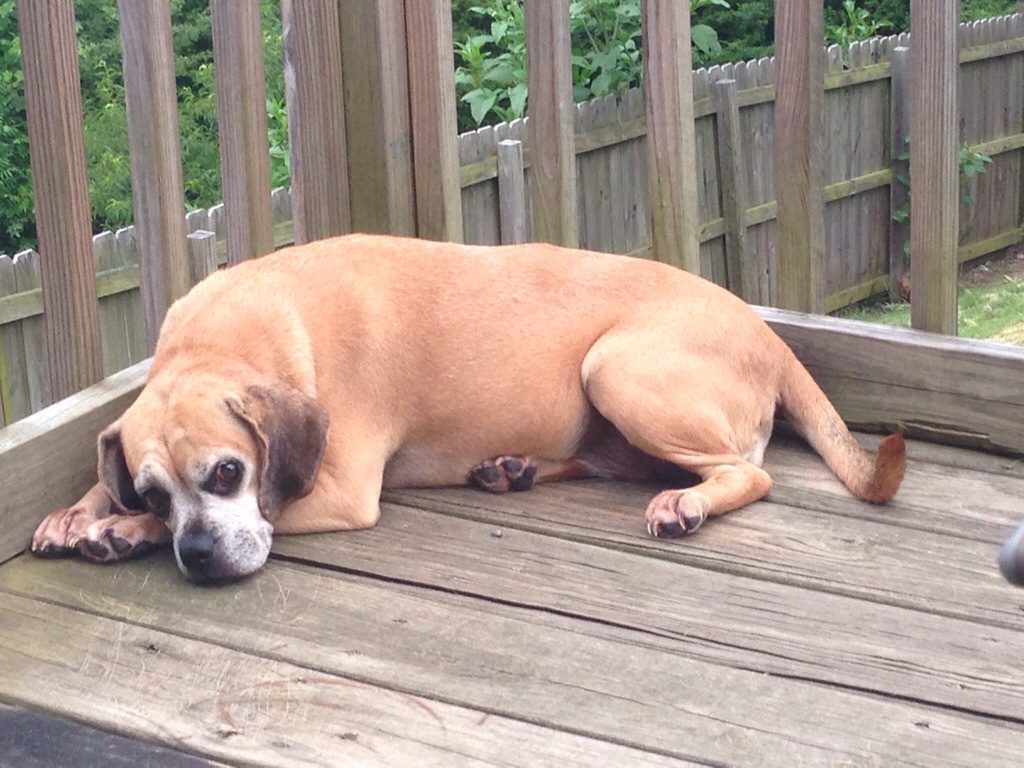 This is a blurry picture of Olivia, but you can really see her striping. I love her tiger stripes!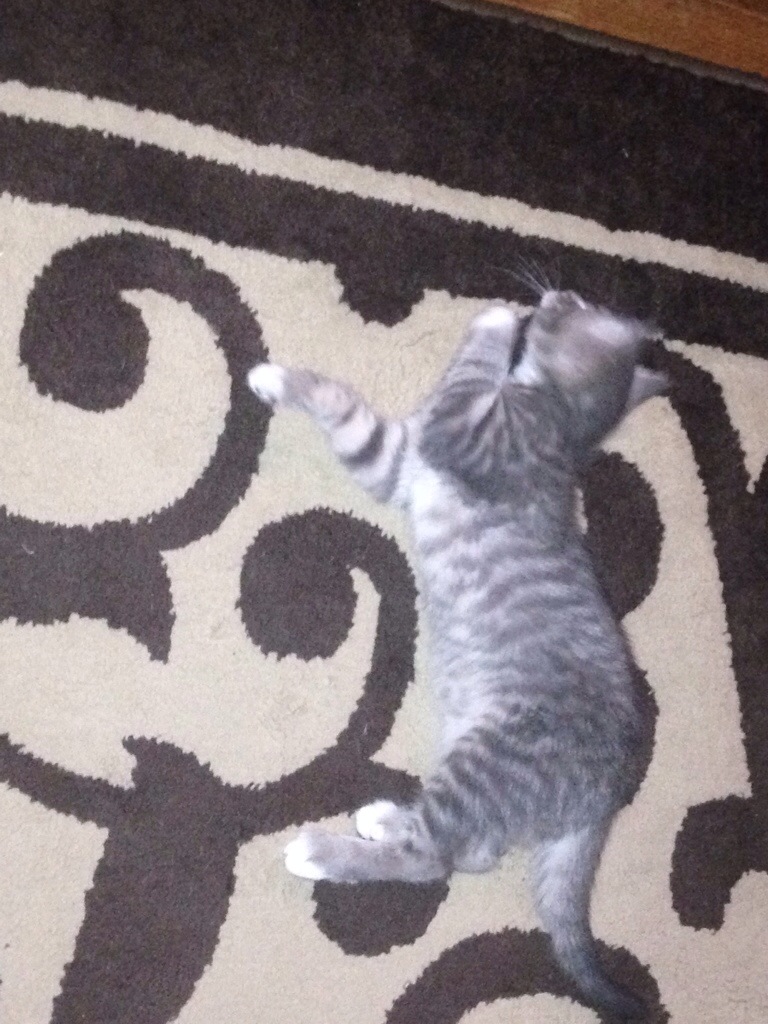 Favorite $5 ever spent: I was at Petsmart picking up dog treats the other night. As I was walking through the middle aisle, I saw their Martha Stewart line on clearance. I found springy frog toy for $4.97! I brought it home and set it on the living room floor. Little Livy started playing with it instantly….and kept at it for an hour and a half straight. Swatting, pouncing, tackling! I had no idea that she would love it so much! It really keeps her entertained and wears her out!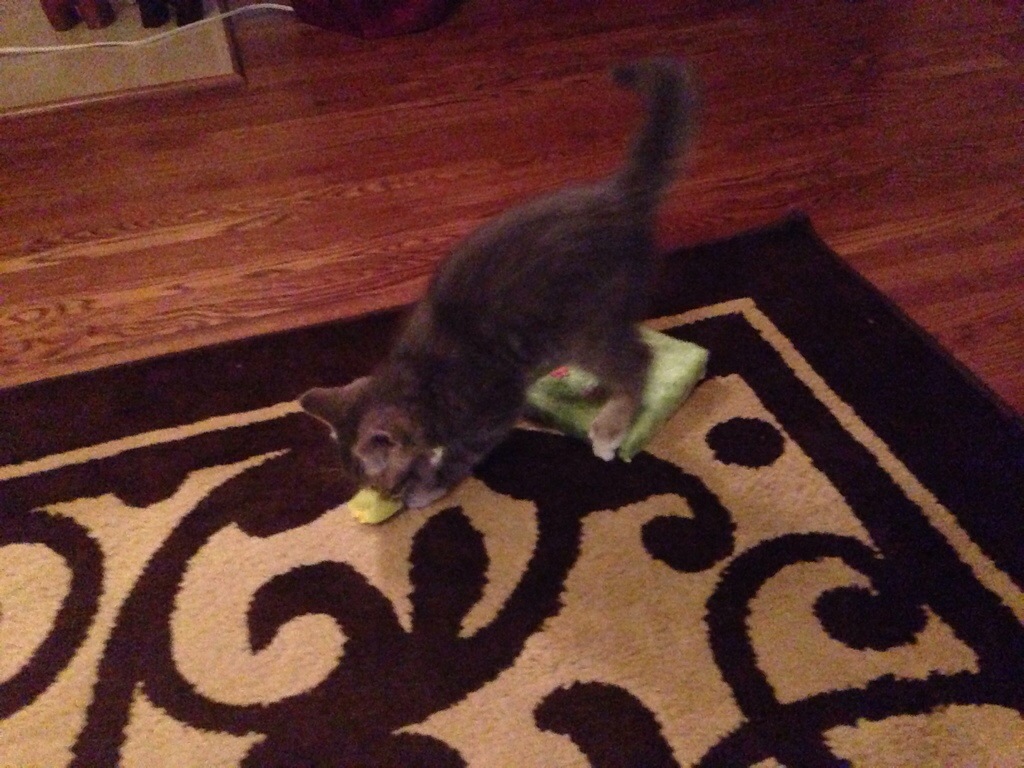 The only downside? It has a bell on it, which is part of the appeal to Livy. Anything to annoy the shit out of me is her jam. I want to rip it off…but I know it wont be as fun for her. The things we do for our pets!!!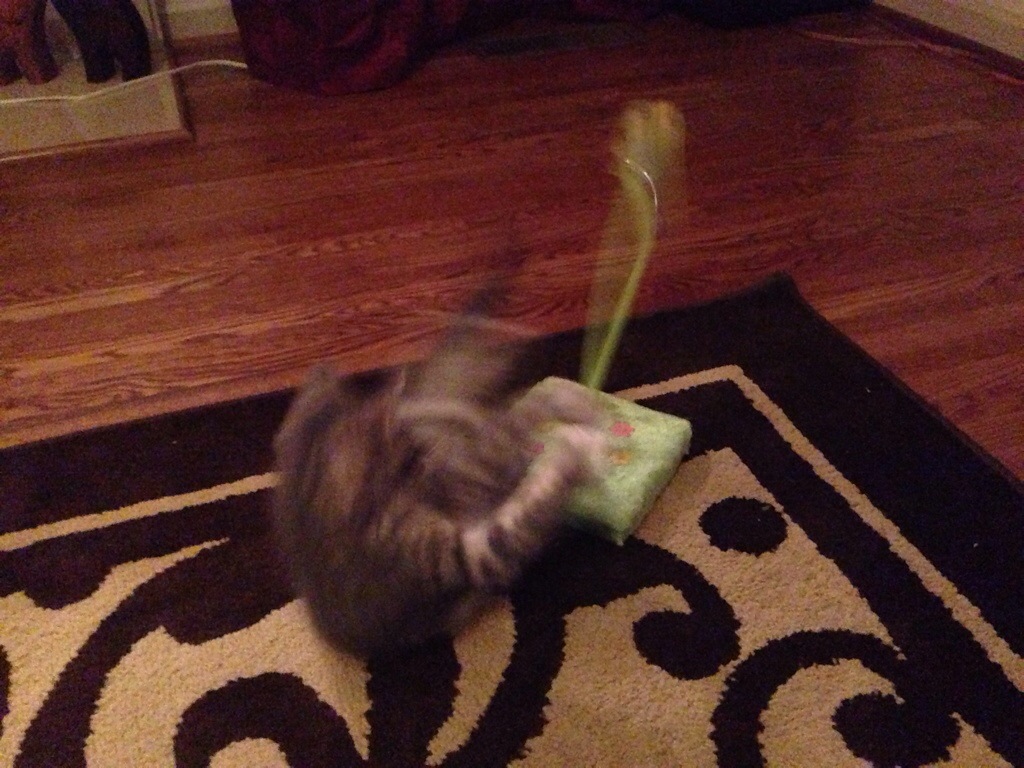 Friday Funnies: Let's face it, that is why you are all here…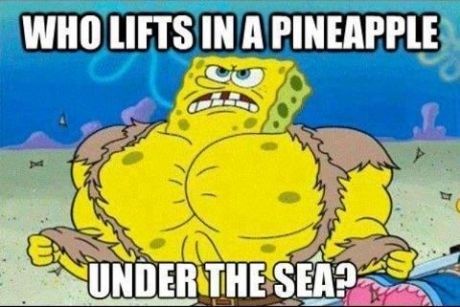 Annnnnd Chris shared this on his blog yesterday and I could NOT stop laughing. So I am stealing it: