For a short week, this one sure did pack a punch. I am not going to lie, I am exhausted. Mentally. Physically. Emotionally. Work is absolutely insane right now. I feel constant guilt about Zoe being here for long periods of time where she is just playing alone or watching TV because I have to get my job done. The world is on fire, literally in some areas. I hardly pay attention to the news, but the bits I do hear I would rather not. I feel like this insanity is never going to end. It is drowning me.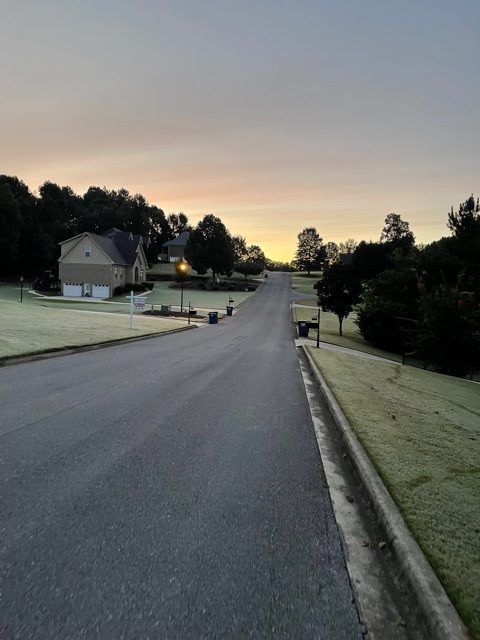 So instead of talking about anymore of that, I am going to do some retail therapy and gush about the weather this morning on my after workout walk at sunrise. It was 57 degrees and nothing has ever felt better!!! I am excited that football is back on the weekends, it gives me something to look forward to doing. And a reason to come up with awesome weekend snacks.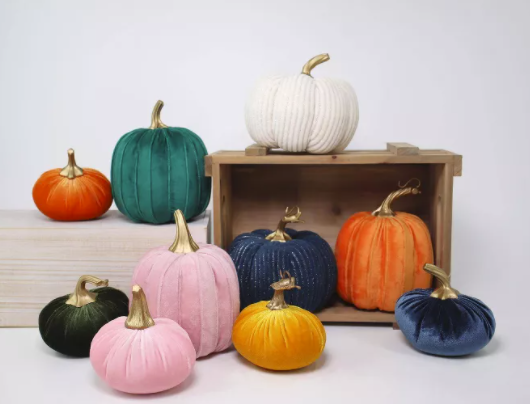 Favorite Finds: The Target Dollar Spot items are hard to find at my store. They are always sold out of the good stuff the instant they are put out. I happened to check one morning and saw that the velvet pumpkins were in stock online!!!! Hurry, there are still some there! I got a pack of the mini ones and the bigger ones.
I repurchased this Paul Mitchell Anti-Thinning Tea Tree Scalp Care shampoo. Chris and I both use this. I really like the scent and the way that it feels, and I have noticed that I lose a lot less hair when I use this regularly. We were out of it for a few weeks while I waited to order it and have it delivered and man, did I notice a huge difference. I do swap it out for a few other products throughout the week, but this is my main squeeze shampoo. I think I am going to do a haircare post soon with all the products that have made a huge difference to the quality of my hair over the last two years.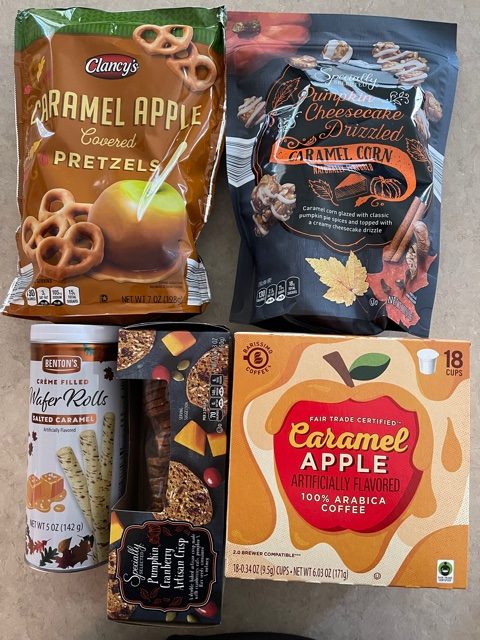 Favorite Aldi Finds: Aldi has the best fall snacks! They are out this week, so run and grab them while you can! I remember these caramel apple pretzels from last year. THE BEST! And the pumpkin cranberry crackers are so good with some goat cheese. This popcorn really hit the spot. Those caramel wafer rolls are the best wafer rolls ever. The caramel apple coffee had a very mild flavor, it is nothing like the apple crisp macchiato from Starbucks that had almost too much flavor. I hardly detected the apple, it did have a nice fall scent while you sipped it.
I am also stoked to make the best charcuterie board ever this weekend with some of the above and this…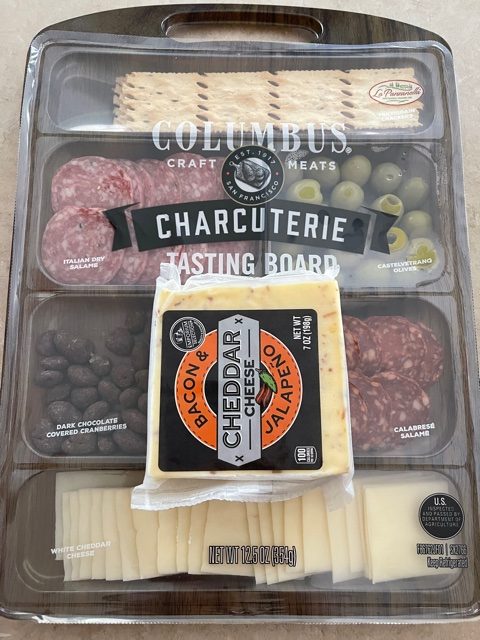 Excuse me bacon jalapeno cheese??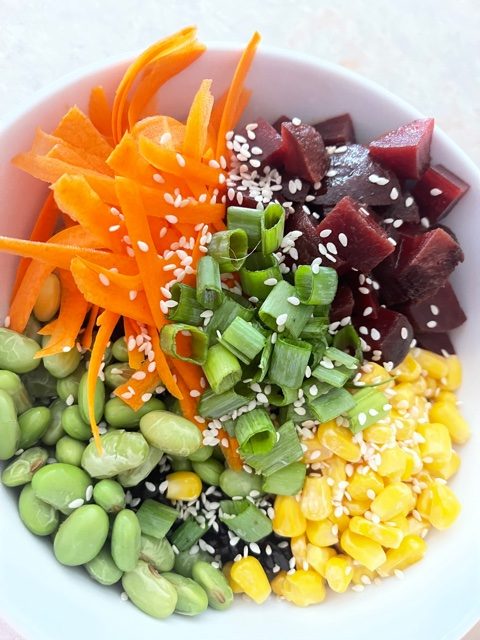 Favorite Recipe: This poke bowl was so incredible to have for lunch all week. I bought frozen edamame and corn and steamed both the first day, and cooked enough rice for the week. Definitely a new favorite if you are looking for a healthy lunch alternative. It even had me eating beets. I haven't had a beet since I was a little thing, hanging out with my grandma who used to grow them. The sauce over the dish makes everything taste SO GOOD. And has a little kick!
Favorite Workout: Heather killed me this morning in the best way possible. I had tried another AMRAP workout a few months ago and it wasn't my favorite. I don't know what was different about this morning, but I really enjoyed this one. I gave it my all, and my calorie burn proved that. I was soaked and my legs were shaking by the end.
Favorite Funnies:
Linking up for Friday Favorites.