Happy Friday everyone! Thanks to those of you who reached out this week to check on us after all the storms rolled through here. Our weather radio went off several times that day with warnings, but luckily for us…they stayed on the western side of our county. We didn't have any damage here besides a few tree limbs and a whole lot of rain. Unfortunately, areas south and west of us didn't fair as well. There are many homes damaged and businesses destroyed. There is some crazy footage of a few storms I have seen going around. Lots of pictures of helmets being wiped out at stores, I am glad most people take these threats seriously and prepare!
I had a few people slide in my DMs who are new to our area, and they were asking me what we do to prepare and what should be taken to their safe space. I always say to have a helmet for each person, and infants in their car seats. You want to have something that makes noise, like an air horn or whistle for rescue workers to find you. And some water and snacks if you are trapped. I also read that it is smart to write on your young children's bellies or clothing their name, address and a phone number in the event you are separated from them. It is just the beginning of tornado season down here….so best to be prepared!
Other than that, it has been much the same around here. Lots of work work work. Zoe has returned to her daily princess costumes and parties.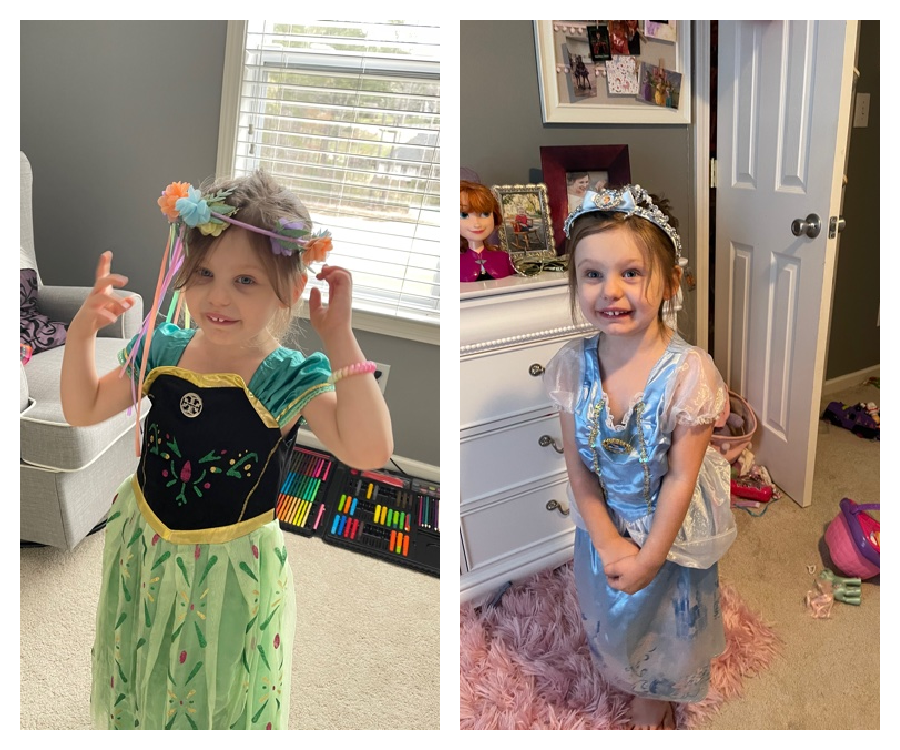 We have been playing Zingo every night. Sometimes Zoe wins/loses gracefully…other times…most of the time…she does not. I am trying to remember this is a life lesson and to be patient. It really is a fun game, Chris and I enjoy playing it as well. One of us **CHRIS** is definitely more competitive than the other.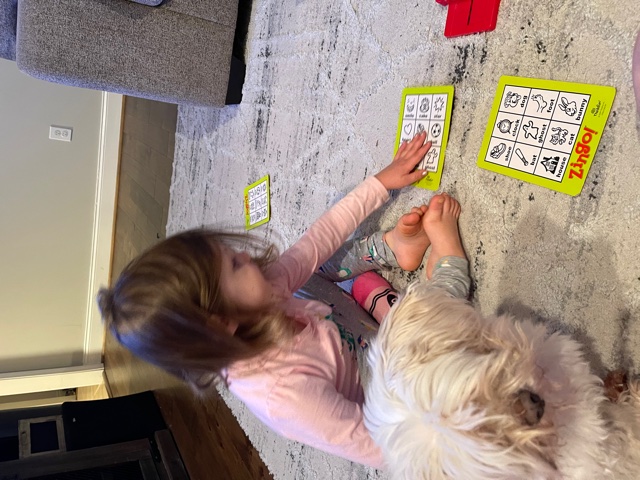 Favorite Purchase: We never really got the change to decorate around the house after we moved in. We moved in back at the end of November of 2019, had Thanksgiving, Zoe's birthday and Christmas, went to Gatlinburg and were barely getting settled when everything shut down. After being home for a year, it definitely still feels more like a bachelor pad with bare walls and minimum décor. It is time to start adding our homey touches!
I have had my eye on this splattered vase at Anthropology, which I shared last week. While I was ordering it, I also stumbled upon this gorgeous piece. I feel like it will look so good in our dining room! I want the bowl and platter too, but figured I would start with this. They are having a 20% off sale right now, so it is the perfect time to stock up!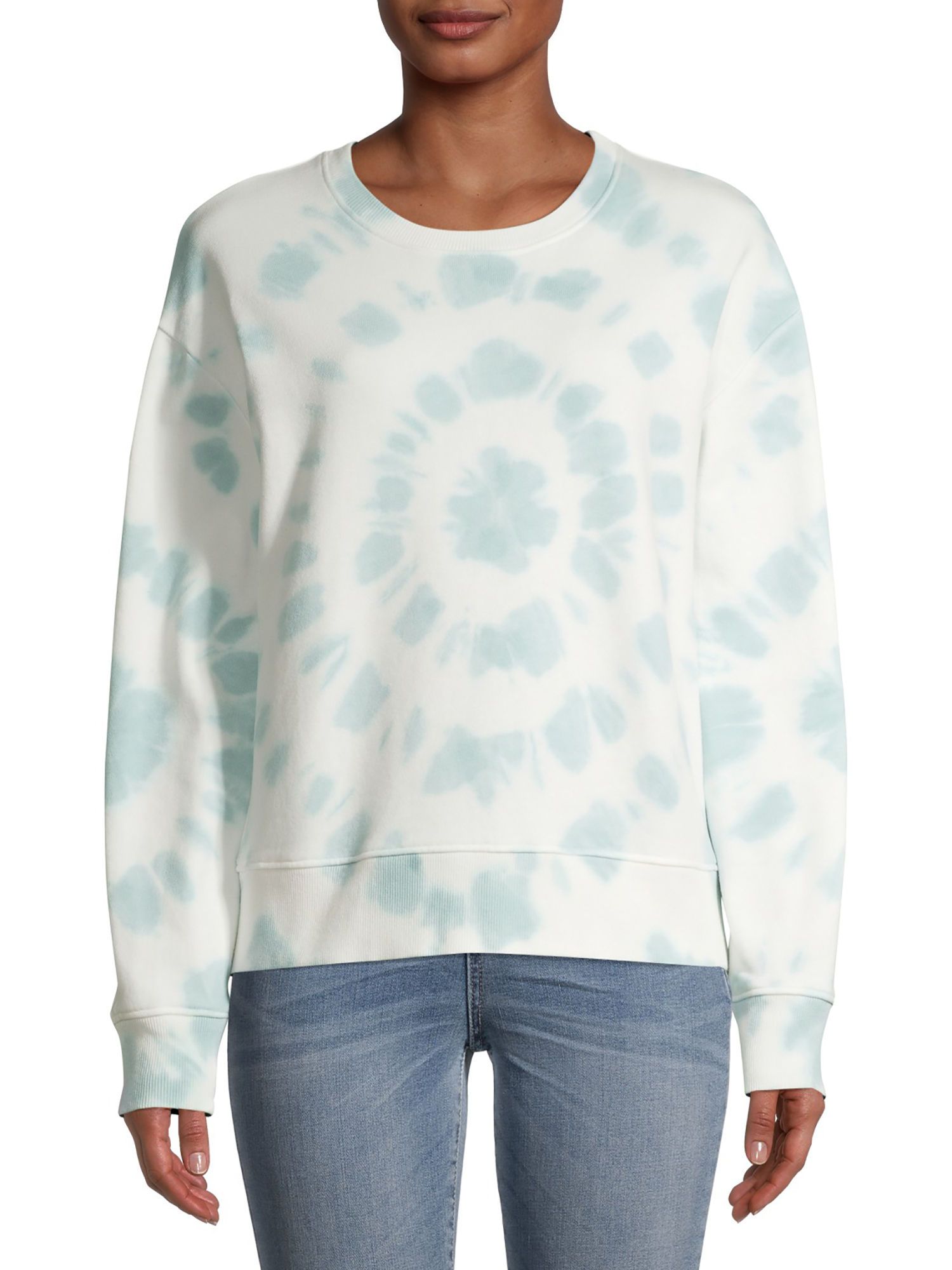 Also, this tie dye sweatshirt is on clearance right now! LOVE! And if you are making your way in stores, you can grab my favorite sweatshirt of all time from $3 to $7 right now! I live in these things from November to April.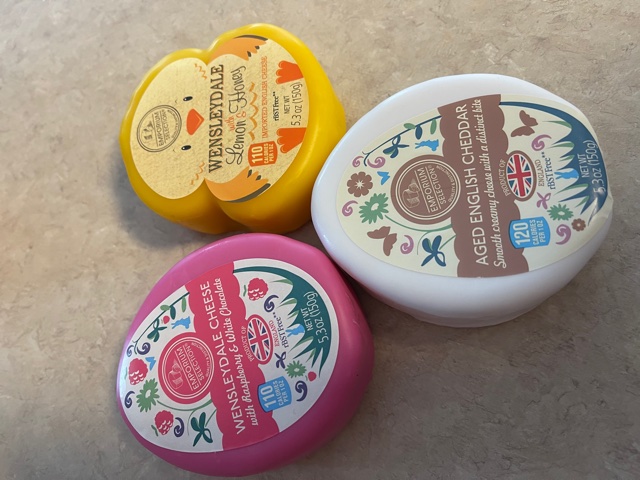 Favorite Aldi Find: I love the Emporium cheese selection at Aldi. They always come out with holiday/seasonal ones and I was able to score all three Easter ones this week! I already broke into the honey lemon one, and it is so refreshing and delicious!
Zoe and I grabbed Starbucks after we picked up our Aldi order yesterday. The line is ALWAYS wrapped the entire way around the building….but I know it has been a long week for Zoe while she tries to be patient with me as I work and try to get stuff done around the house…and I felt she was definitely in need of a little Thursday fun. She is obsessed with the birthday cake pops there. She was telling me how old she was in that picture. I wanted to try the new brown sugar oat milk shaken expresso drink…but they were out of brown sugar. Of course they were. The drive thru guy suggested subbing pistachio for the brown sugar, and it was QUITE tasty!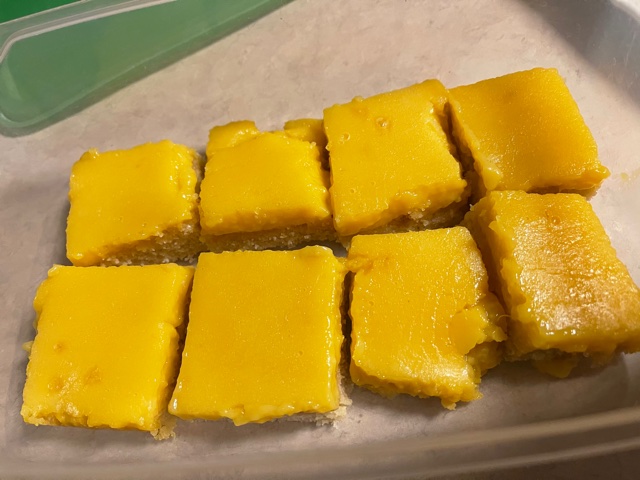 Favorite Recipe: I made these keto lemon bars last weekend, and they are GOOD!!!! Even if you aren't doing a low carb diet, these are still amazing and need to be made!
Favorite Workout: This is an oldie but goodie that I know I have shared before. But if you want a quick arms and abs workout, this is my favorite.
Favorite Funnies:
Linking up for Friday Favorites.