It is a rainy and dreary here. Sometimes I crave a rainy day. It is relaxing, and you don't feel like you have to get out and do anything. When I worked all day yesterday, I didn't feel bad that we were missing some great outside play. But also, I am needing a good walk in the fresh air something fierce! They have become a crucial part of my every day over the last year. Even just a short half mile one invigorates me.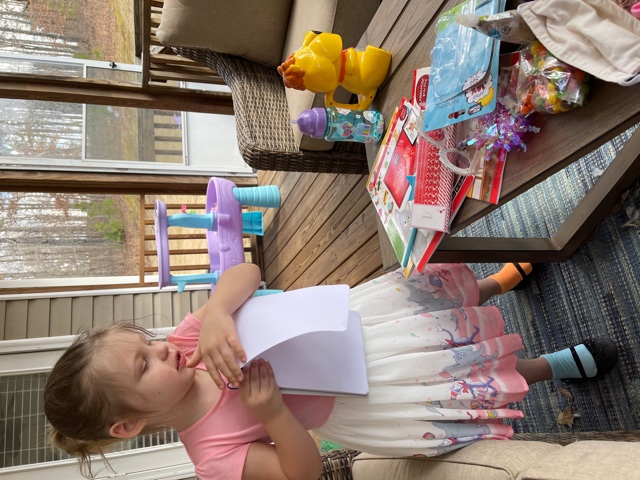 It has been a busy week at work, but I did take some time on Wednesday for my mom to come over for awhile! It was a GORGEOUS day outside, 67 degrees. We sat out on my back deck and just chatted for a few hours, watching Zoe play. She had brought her over a load of goodies that kept Zoe entertained. She also brought her this chiffon Dr Seuss dress which is absolutely gorgeous!!!! It is on sale at Target for 20% off right now, would make the perfect Dr Seuss day outfit! (March 2 is Dr Seuss day!!)
My mom is officially retired as of the first of this month. I am so happy for her. She worked a very physical, labor intensive job that has taken a toll on her body the last few years. Her retirement is much deserved. It also makes me happy, because that leaves a huge window of extra time that we have to see her!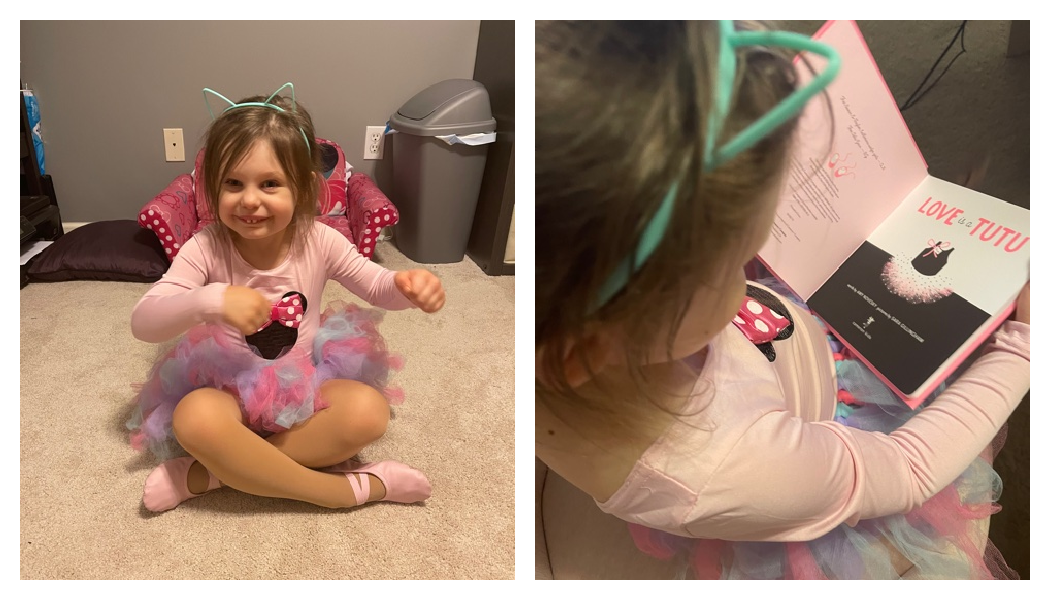 Last night we had virtual dance, and the last two weeks Zoe's teachers actually called her name out during roll call because they know that we are doing the virtual option. Last night the whole class turned around and said "Hi Zoe! Happy Valentine's Day!!!" And it was the sweetest thing ever. Zoe's face just lit up and she said "Mommy they know I am dancing with them!" Of course, cue all the tears for me. I just really appreciate that they are acknowledging her, it makes her feel so special.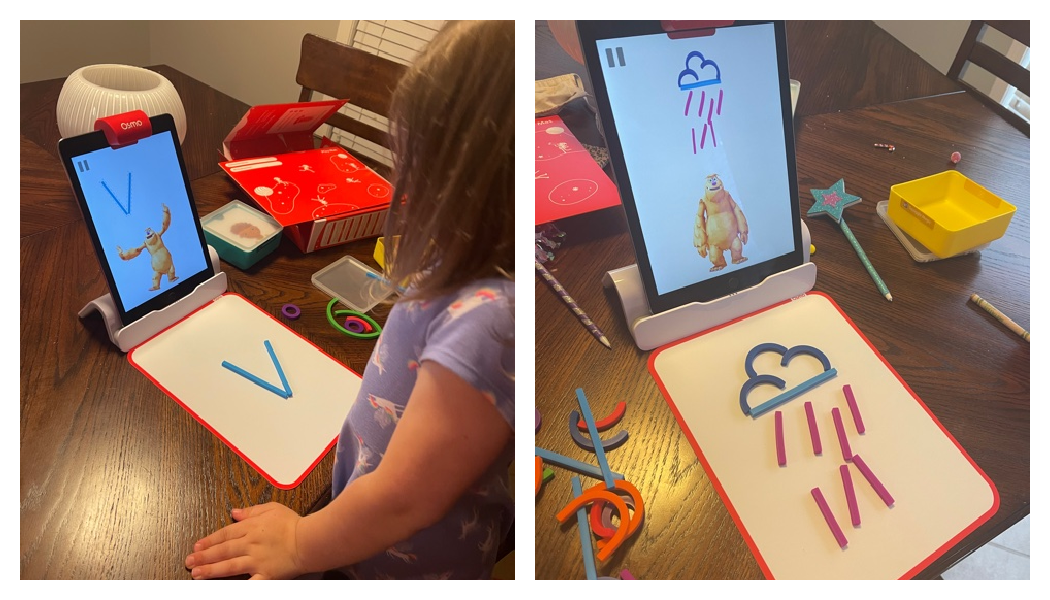 Favorite Purchases: The Osmo is on sale this week at many retailers. Since most days I just do worksheets with Zoe, and we haven't been doing as many activities…I thought this would be a great addition to our routine. Plus it gives her more technology practice. We LOVE it!!! It is so amazing to see her create the letters and pictures. I got her the Little Preschool Genius Starter Kit that I gave her this week. I also picked up the Disney Princess kit that I am saving for her Easter basket. And the Pizza Co. one that I will give at some point in the future. Since it deals with math, she is a little too young for it right now but it will be great to start on when we have mastered the Genius kit.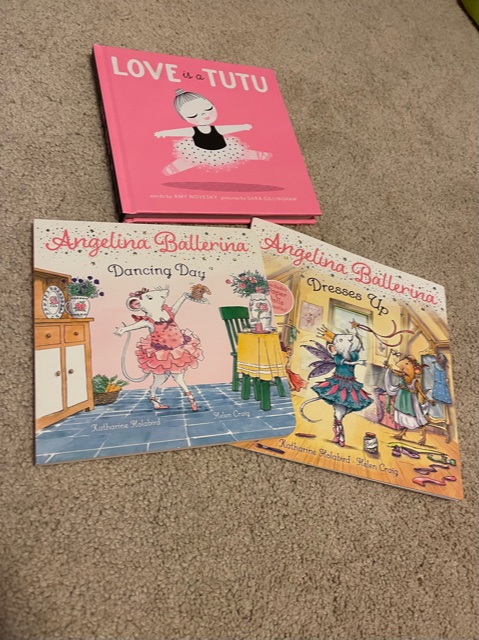 With Valentine's Day coming up, I always get Zoe a few little things. I gave her Love is a Tutu last night after dance, and I am saving Angelina Ballerina Dancing Day and Dresses Up to go in a little basket on Sunday with a few other items.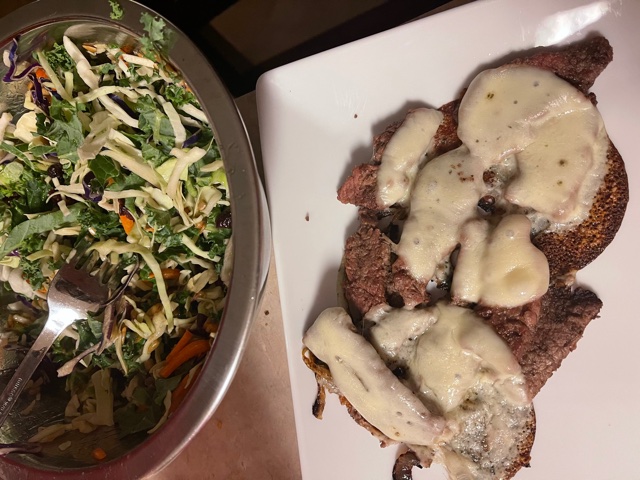 Favorite Recipe: I don't know why I have never done this before….but I made a skillet Philly Cheesesteak this week that was so simple, but so good! All three of us enjoyed it. I kept it low carb by omitting the bread, and serving it with some citrus slaw instead. I just took a flank steak, sliced it thin and sprinkled onion powder, salt, pepper and garlic powder over it. I cooked it in the skillet until it was near done, then took it out and cooked up some onions and green bell peppers for a few minutes, added the steak back in, covered with provolone and cooked until the cheese was melted. So easy, so delicious!
Favorite Workout: Unless I am outside walking, cardio day is NOT my favorite day. Heather released a new cardio workout this week and since it was raining, I figured why not. It had me drenched by the end. She really knows how to kick my butt!
Favorite Funnies:
Linking up with Friday Favorites. I hope you all have a wonderful weekend!