Surely by now you have all figured out that Melissa has re-erected the confessions link up just like an Original Vampire. Am I the only one out there still watching that show? Because I seriously still love it! And I think that was my first confession today!
–I am seriously loving this cold weather that we have been having lately. I can't help it, Yankee still runs in my blood.
–I have been staring at the gold dog tape dispenser at Target just about every time I am there. Why does $12.99 sound like a ridiculous amount of money to me to pay for a tape dispenser that I don't need? But loooooook
–I have two days left of Jillian Michael's 30 Day Shred. This time it did not leave me shredded and frankly I am sick of JM. I think Joey said it best yesterday – "I want to fling shit at the TV" when she is on.
–Now that I am not listening to Christmas music ever day, I wanted to get some new songs on my Spotify lists. I have attempted to listen to the top 40 station on my way to and from work but like….it's awful!!! Am I so old that "today's music" sucks just like Y2K music did to my parents…or does it really just suck these days? It has to be the latter. It just has to. Tell me it is the latter! (With the exception of a few new good songs.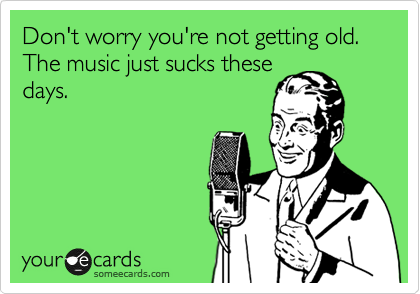 –I have zero interest in award shows anymore. In fact, Monday everyone was all ohhhh that outfit and I was all huh? Apparently some award show was on Sunday night. Meh. Give me all the Revenge and Good Wife!
Confessions in ecards