Unless you have extra money to just throw around, isn't everyone trying to find easier ways to save? If you care nothing about saving money, then I am available for adoption. Just throwing that out there.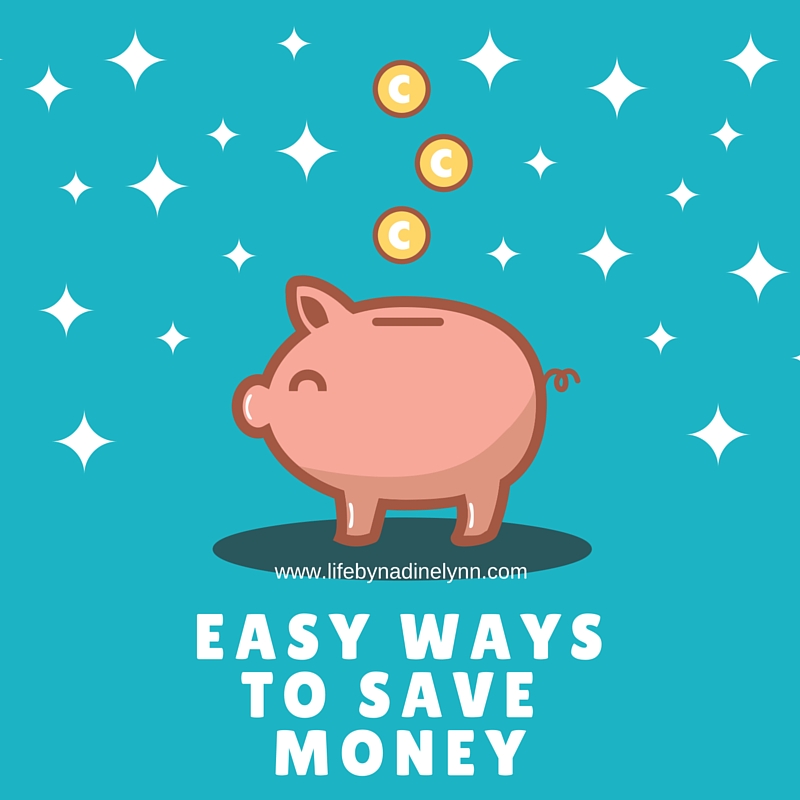 There are so many apps and programs available that are basically just giving money away. Not large amounts of money, but enough that over time it adds up! Today I wanted to share with you ways that I save every week. If I am missing something, please let me know in the comments so other readers can be in the know too!
Cartwheel – I am amazed at the amount of people who shop at Target on a regular basis and still aren't using Cartwheel!!! You guys, it is so easy! Target is basically saying, here…take our money….with this app! As of this morning, I have saved $343.90. I don't know about you, but that is a lot of damn money for just taking maybe 5 minutes of my time once a week to add some stuff in there!!! And if you don't feel like searching for items ahead of time, they have the scan option. You can scan stuff as you are putting it in your cart!!!
Some items you can pretty much guarantee to be in there? Anything Market Pantry, Up & Up or Simply Balanced brand. So even if you don't want to check everything, make sure to check those! And those of you with kids? Toys!!! Always check the toys and video games. We have saved so much money on Christmas presents and video games for us with Cartwheel! Right now, Lego Dimensions Fun Packs are 50% off.
Target Mobile Coupons – Every few weeks, Target updates their mobile coupons. This is part of the actual Target app that is separate from Cartwheel. If you open the app and go to deals at the very top, you will find mobile coupons. Right now they have a $1.00 off Angel Soft and Quilter Northern. Don't tell me that we all can't use that!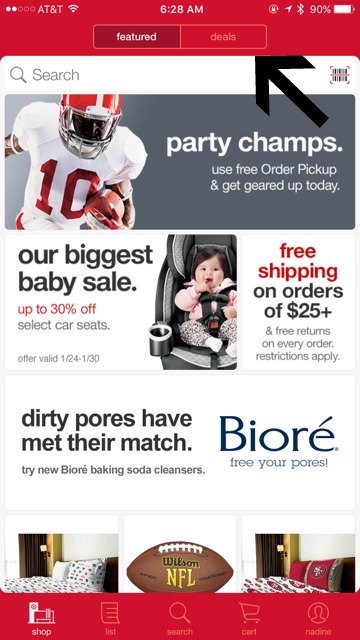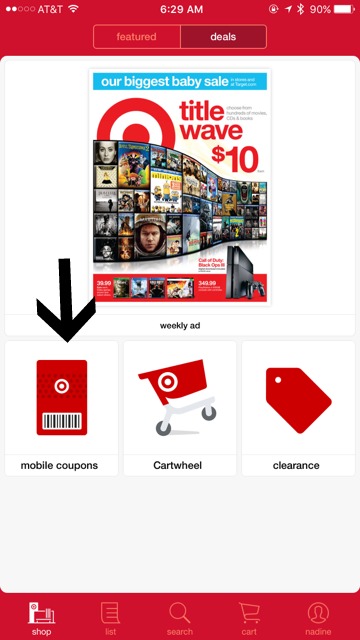 Publix Digital Coupons – I am actually new to this one, thanks to my sister. You know how they always ask you to type in your phone number before you check out at Publix? That is what this is for!!!
You go to this link and fill out your information with your phone number. Add the coupons you want and then when you are checking out, type in your number and all these coupons will load automatically! So easy!!!
Publix also has a Baby Club and a Pet Club, so if you have little ones (furry or human) running around, I would go on ahead and sign up for this free service! You get coupons and free stuff for filling out a 1 minute form. Who doesn't want that???
ShopKick – With Shopkick you can earn gift cards for simply walking in to a store. How freaking easy is that? Just open the app up right before you walk in to the retailers door and the second you pass through ding ding ding you get kicks! Some retailers will also offer scans for kicks. So as you are walking through Target, because you know you are hitting up every single area anyways…play a little scavenger hunt and scan the items and earn extra kicks! I am 1,000 kicks away from getting a $25 Sephora gift card. If that isn't motivation to use the app, I don't know what is?!?!?!
If you want to download it, I would heart you forever if you would use my link and we can both earn extra kicks!!!!
Swagbucks – Stephanie and Erin have both done detailed posts on how to really make lots of money using Swagbucks. You can search their blogs for those. While I am not at the expert level they are….I log in every morning to at least do the daily tasks, enter swagcodes when I see them and activate it every time I shop online to earn swagbucks for things I am already purchasing!! I have gotten two $25 gift cards from doing this within the last year!
If you haven't signed up, do you and me a favor and use my link so we can both get extra bucks!!!
Walmart Savings Catcher – Walmart has an app where they give you money back if something is found cheaper. I don't shop at Walmart enough to use this, but I know several people that do and they love it! My sister was handed $7 cash with it last time I was there with her.
Retail Me Not – If you are out at a retail store and want to see if there are any coupons available, just go ahead and open up this beauty! I have used so many coupon codes from this, I cant even tell you how much I have saved!!!
Shop Savvy – Are you in Best Buy, Walmart or another price matching store? Scan that item and see if it is cheaper elsewhere, then show your cashier. Boom,  free money!!!
What are you favorite ways to save money? Let us know!