So, I was watching Big Bang Theory last night on the CW while I was cooking, and all of a sudden I heard a familiar voice. I look up. It is my main high school squeeze, Justin Timberlake, on my TV. Apparently his album debut TV special is on, and I didn't even realize it. Heck yes! High school Nadine came back. 
Then it got me thinking, what else do I wish would come back.
Dunkaroos – Why oh why did you leave me? Please come back to my lunch box ASAP!
Frosted Tips – Need I say more?
Justin and Brit Brit – They were just too cute. 
Sour Twizzler Bites – I mean seriously, why did you leave???? I was addicted to you and need you back in my life!
Jellies – I wore these all the time when I was 5. The were darn cute and I had a color to match every outfit.
Good, wholesome cartoons like the Care Bears.
Stick on earrings – I mean, they even came with a schedule. I didn't even have to think when I accessorized!
Mood Rings – How do kids know what kind of bag they are opening when talking with their friends? Back in the day you knew how to speak to someone after looking at the color of their ring!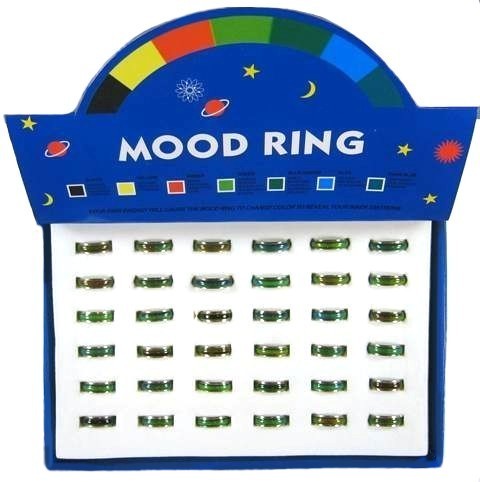 2gether – I learned math because of them. u + me = us (calculus, duh!)
The Secret World of Alex Mac – Quality TV people! Others include Hey, Dude, Full House, Sabrina the Teenage Witch (before she went to college), Clarissa Explains it All, All That, Are You Afraid of the Dark, The Amanda Show, Step by Step, Salute Your Shorts…the list goes on!
Jonathan Taylor Thomas – No need to explain.
Oreo O's – Please get back in my breakfast bowl!
The Macarena – It was a damn good dance. Aight!

Crystal Clear Pepsi – It was just fun. 
AIM – Gosh, do I have some amazing AIM stories. Why did you go away. Gchat, you are cool and all…but AIM was the bomb diggity. (something else that should come back, the bomb.) I would spend a good 5 minutes thinking of an awesome away message. My profile was always the shizzz, and I loved my screen name.


KCi and JoJo – Please make another amazing song. Crazy and All My Life just aren't enough.
What do you wish would come back?
Linking up for Random Wednesday with Shanna on this post, because well…do you get more random?