Linking up with Lauren and Bre to share some things you need to add to your list! When I started collecting things for this post, I realized it was all food at first. Soooo that's where my mind is. I do have some other items too, but let's start with the food! Priorities.
**Some affiliate links included where I might make a few cents if you click them. Bitches gotta eat.**
Food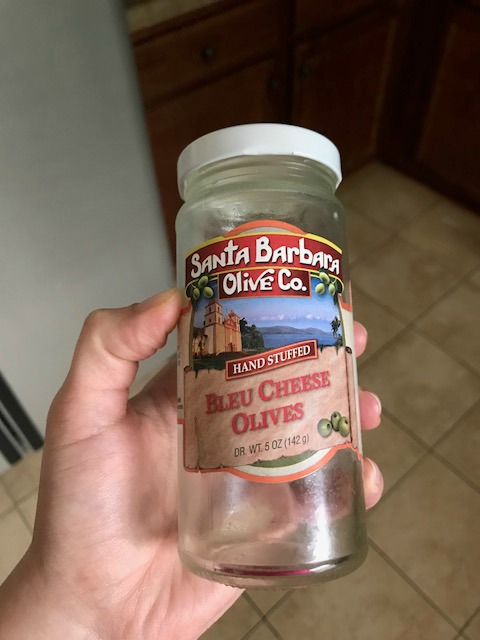 You guys, I know this sounds weird…but I am picky about my olives. I want nice, firm, good tasting olives. I have tried many brands out there, and there are only certain ones I will purchase. This brand has to be my absolute favorite!!! I do 90% of our grocery shopping at Target. Unfortunately, I can only find these at Publix. I would guess other "real" grocery stores have them too. Obviously they are delicious since  the jar is empty. I kept saying, oh I need to get a picture of these, but then….nom nom nom nom.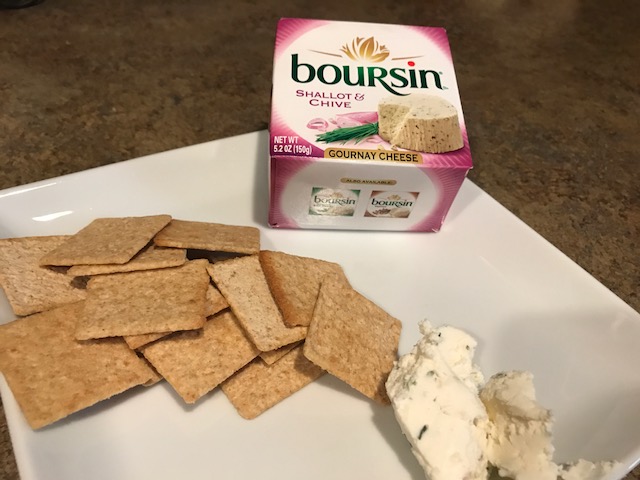 Picked this up on a whim at Target Sunday. You can see I have portioned out an exact serving of Wheat Thins and this cheese. This is because this stuff is hella good and I could probably eat the entire thing if I am not careful! So. Much. Flavor. This would be the perfect thing to keep on hand if you happen to have surprise visitors and you need a spread. Do people still just "drop by"? I wouldn't know since our house isn't on the way to anywhere.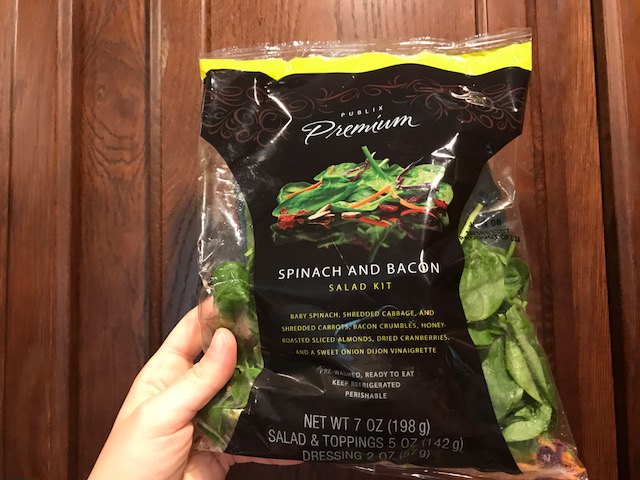 This salad mix is the shit. Spinach, carrots, cabbage, bacon, almonds and cranberries topped with a sweet onion vinaigrette. Just do it! And if you are vegetarian, the bacon is in it's own pouch so you can just toss it out or save it for your spouse's plate.
Clothes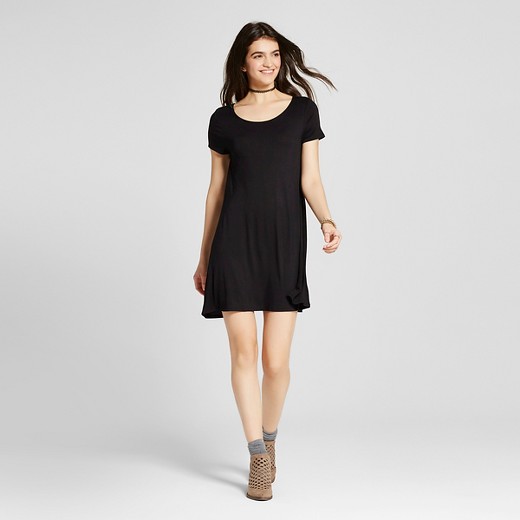 Target is having a dress sale this week. Buy one get one 50% off!!! I have had my eye on this dress since I first saw it a few months back. I told myself I would wait until they were running a sale and here we are! I tried it on Sunday because I was afraid it might be too short. It is actually the perfect length! I ordered it in black and olive!!! (They only had black in my size in stores and ummmm hello 50% makes the second dress $10. How can you not????)
How cute is this shirt?? Target also has this line called Knox Rose. It reminds me of the stuff that I see in boutiques around here. Very cute stuff, everything usually fits true to size and it is very affordable. My store happens to have a really big selection of their stuff compared to a few other locations I have visited. I just love love love this tank! It's less than $25. I have a hard time finding tank tops and tank dresses that fit right under my arms. Usually everything is way too big and shows too much of my bra from the side, but this was the perfect fit!
Kids
I had to get Zoe some new pajamas again last week. I swear these kids grow faster than the grass outside! I really love the Gerber pajamas!!! They are zip front which saves a ton of time. Have you have tried to button 20 buttons on a wriggly 6 month old that wants to be doing anything other than getting her jammies on? Zoe always grows out of these in length with room to grow in the tummy area, so they have a good fit and she seems comfortable in them. They come in two packs or three packs depending on where you are purchasing them. They wash perfectly! I always have about six in each size so that we can go a few days without having to do laundry, so these get worn weekly until she outgrows them and they are still in really good shape when it is time to move up a size. We buy the Carter's ones from time to time too, but these are more affordable and hold up just as nice.
Beauty
I ran out of my normal color care conditioner and decided to try something new. I am loving this OGX Orchid Oil one!!! It is less expensive and sulfate free. Win win! The scent is really pretty too! I always have at least two sets of shampoo and conditioner going in the shower at any given time because I find that my hair looks best when I switch it up and use ones with difference benefits.
What have you tried that you are loving lately??? Have you used any of these?