Zucchini Ravioli can be summed up with one word: yum!!! I am a fan of pasta, that is no secret. I grew up eating most Italian based foods and unfortunately, they aren't always so kind to the waist line! Finding a way to cut down on the carbs and calories is always a goal of mine. As is incorporating more fun foods to our week day routine. Salads can get boring, you know?! Besides, Chris stated that this is one of his favorite new "healthier" things that I have made. So you know it is good! He isn't going to throw those terms around lightly.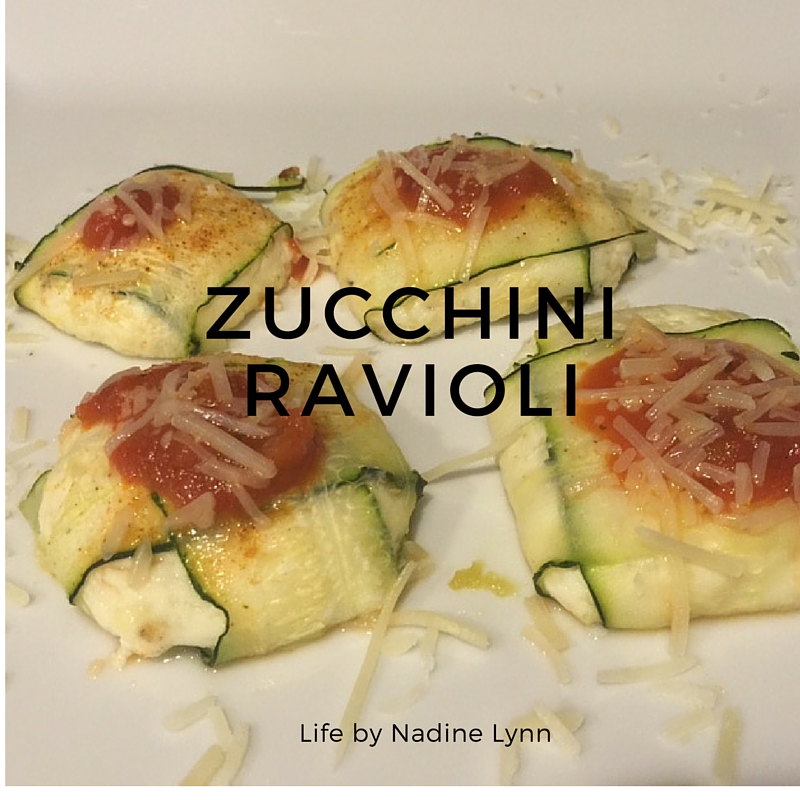 What you need:
2 zucchinis
1 15 ounce container of park skim ricotta cheese
shredded Parmesan cheese
Italian season
parsley flakes
Lawry's seasoning
jar sauce of your choice (I used a low sodium, organic tomato sauce but would be fabulous with many kinds!)
olive oil spray
What you do:
–Preheat oven to 350
–Spray a baking sheet with olive oil spray
–Mix the ricotta cheese, a handful of Parmesan cheese, Italian seasoning and parsley in a bowl
–Slice the zucchini lengthwise into thin strips using a veggie slicer
–Make an "x" with two pieces of the zucchini and place a spoonful of the cheese mixture on to the center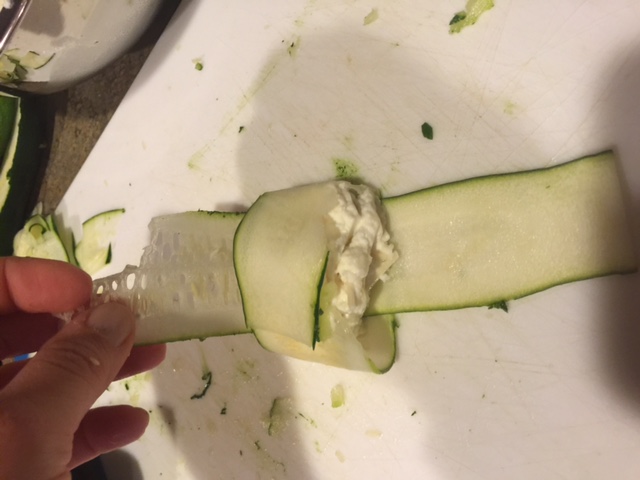 –Folder over each of the the zucchini slices and place fold side down on a baking sheet until you are out of cheese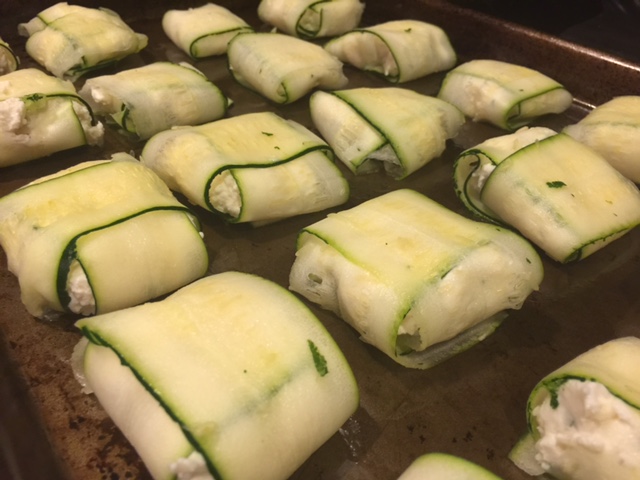 –Sprinkle Lowery's seasoning (or one of your choice) over the "ravioli"
–Bake at 350 degrees for 20 minutes
–Top with a few spoonfuls of sauce and shredded cheese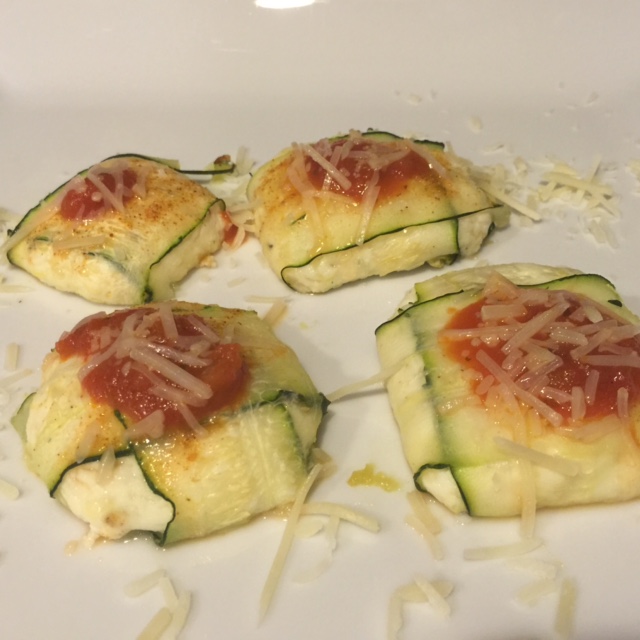 Edit: A veggie peeler looks like this.
Linking up with Emily and Kate.