It's Wednesday, we are already half way through the week! I wanted to link up with the Amazon stuff yesterday because I had some really good finds this last month, so coming at you with a weekend post midweek. We had the most amazing weather here in Alabama. I am sorry for all of you that had cold rainy weekends. It was in the low 70's here and sunny all weekend. So beautiful. We totally made the most of it.
I took Zoe to the local candy store here on Friday before lunch. She had no clue where we were going, or what the place was when I parked. When she walked in and saw all the chocolate she squealed and said "A store with nothing but candy?!?!?!?!" Needless to say she was as happy as, well, a kid in a candy store! The girl that was working fed off Zoe's excitement and was so sweet to her.
Saturday morning we were up early and decided to head out to Metro Diner for breakfast. It is our favorite breakfast spot, and I usually stick to my favorite spicy chicken biscuit but decided to venture out and get the fruity waffles. SO GOOD. We headed to Target after to pick up some snack making items and headed home to clean. We were having some company over in the afternoon!
That's right; Laura, B and Sheff came over to hang out with us. It had been so long since we had people over to just hang out. They spent all afternoon with us. The kiddos played, we snacked and ordered burgers and BBQ from BBQ Stop, listened to music, and just enjoyed the company.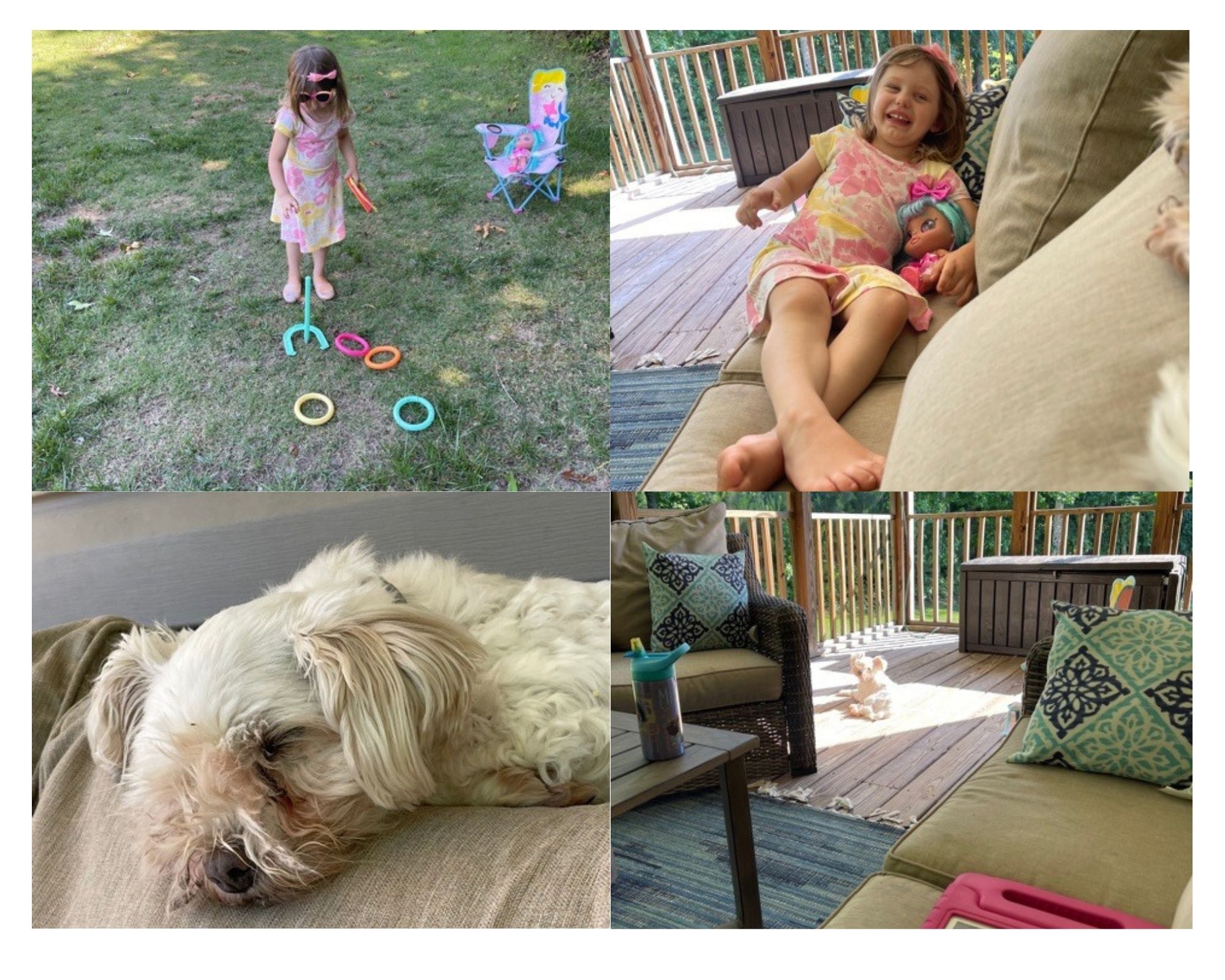 We hung around the house all day Sunday. It was a beautiful day, so Zoe and I spent most of it on our back deck lounging and playing. I got in a few chapters of my book, and Zoe spent most of her playtime in the sandbox. Mac wasn't hating it either.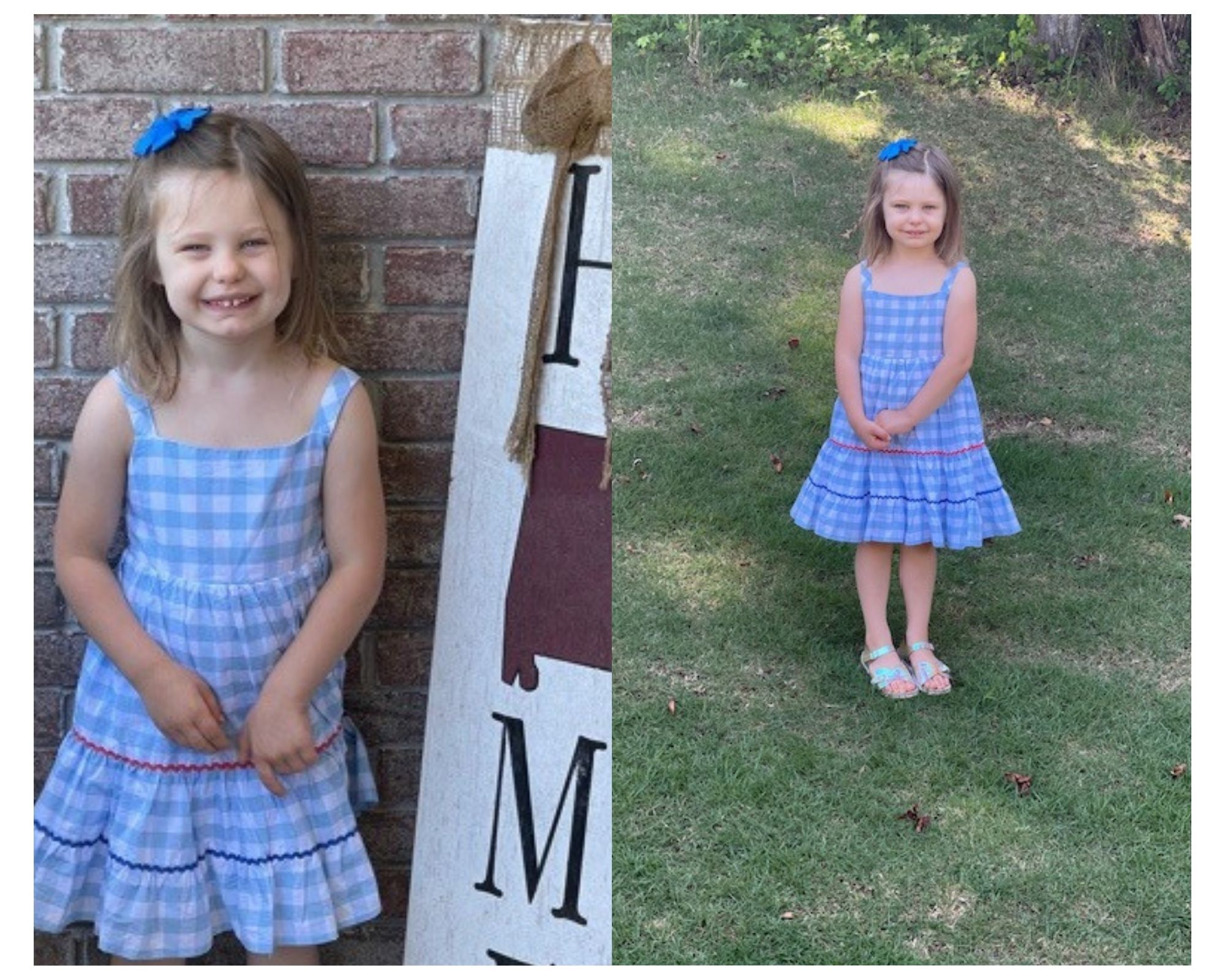 For Memorial Day, we decided to keep it pretty chill. We had talked to Zoe some on Sunday and Monday about what Memorial Day is and what it means to our country and our freedom. I also talked to her about our flag and the colors, and that is why we wear red, white and blue on Memorial Day and the 4th of July. Zoe is all about a reason to dress up, and asked if she could have some pictures made in her pretty dress. I am taking full advantage of her wanting to take pictures for as long as I can.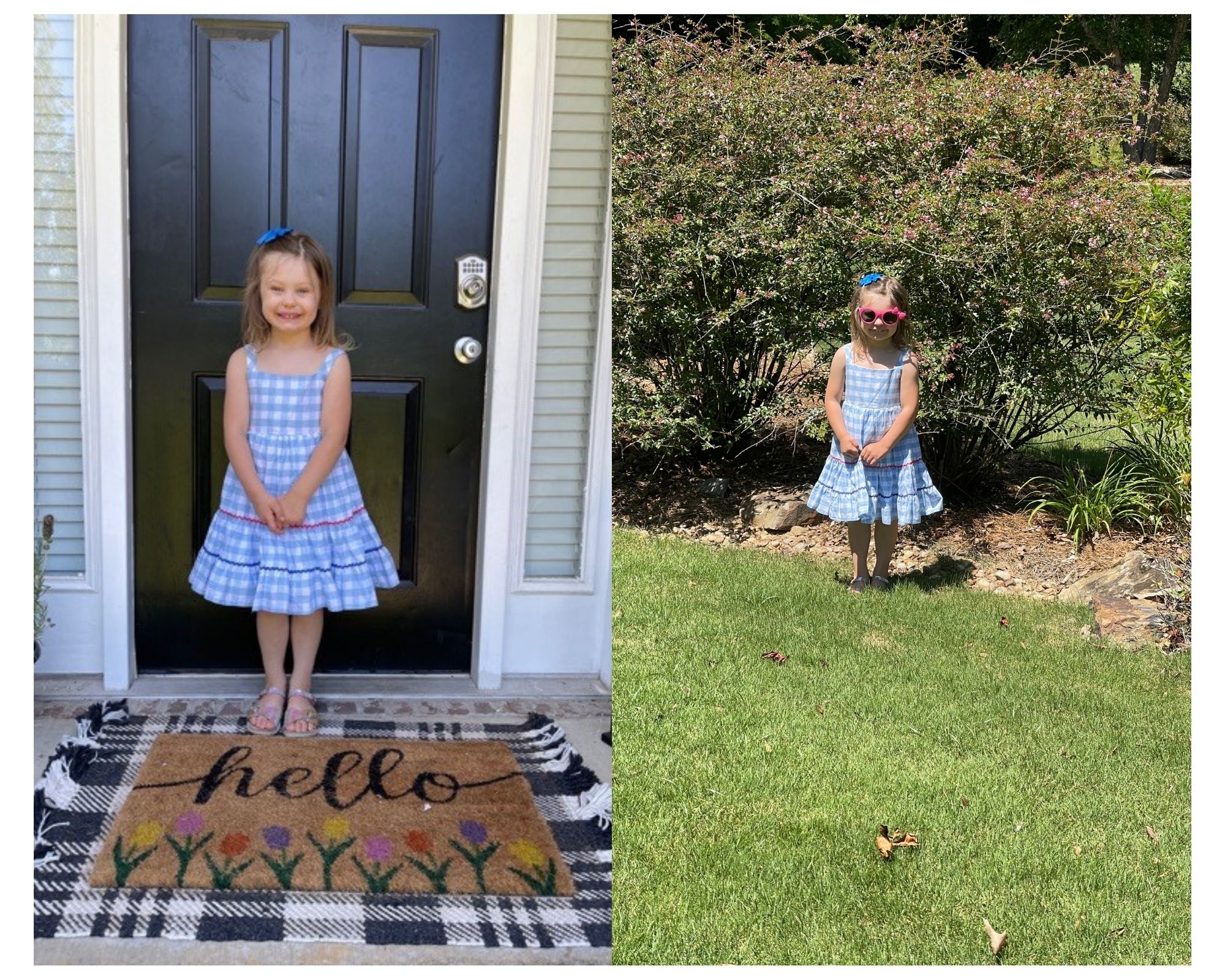 We headed out to return a few Amazon things to Kohls. I really love that they offer that, and make it so easy! Then we decided to grab some ice cream from Freddie's and eat at the park. One of the positives about our city is the amenities, and we never take advantage of them. Chris has lived here a good chunk of his life, and I have lived in the area for 11 years…and we had never been to the park/walking trail along the Cahaba River. It was so pretty, and such a nice trail to walk. There is a paved area, adult workout equipment along the trail, disc golf, dog walking areas, picnic benches, and places you can go down into the water. It was beautiful and we will definitely make this a regular thing.
When we got home, we made lunch and then settled out on the deck to enjoy the beautiful afternoon. Zoe asked if we could start doing weekend smores again, and I thought that was a fabulous idea! She had so much fun doing them all last summer…so we whipped out the smores machine and got to work.
Just like that, the weekend was over. While it wasn't a work-free weekend, I did work for a few hours each morning before Zoe woke up…it was nice to have the extra time Monday to spend with Chris and Zoe. I loved the mix of hanging out, spending quiet time at home, getting out in our town. It was wonderful.
I reflected a lot on the sacrifice so many have made for us to be able to enjoy weekends like this. The freedoms that we take for granted. My grandfather was a Merchant Marine in WWII. He fought for our country, then came home and worked in the mines in Pennsylvania. He died when I was in first grade, I hate that I didn't get to really ask him about his time during the war. Most of my memories of him were outside in his garden, helping him with his sunflowers and strawberry plants. Or riding around in his old brown truck. He almost always wore a cowboy hat, and always made me feel special. He definitely had his own problems though, I was just too young to notice. Probably PTSD. We don't do enough for our Veterans who are lucky enough to return home. We owe them everything.