It's a funny thing, this whole quarantine thing. If we can still call it quarantine? I mean, lot of places are opened, but we still aren't doing most of it. But this weekend was a big one for us! We will get to that, but first, let's talk about Friday!
Friday, Chris was supposed to have a day off (he never truly does) and I was working, but also waiting on a lot of data to come in, so sort of stalled in what all I could get done. I took Zoe for a midday car ride just to change up the scenery. When we got home, Zoe found a caterpillar friend crawling near our retaining wall.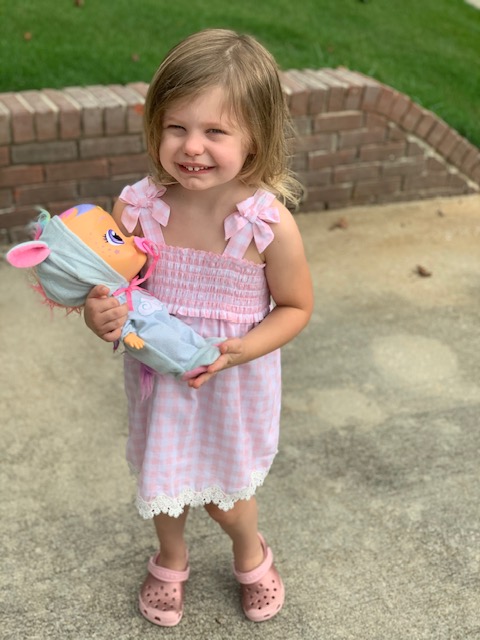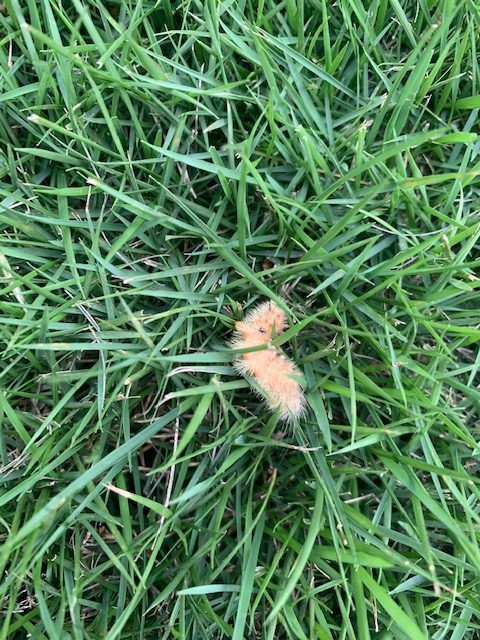 Of course, she named it Belle since it was a yellow color. She remembered that they turn into butterflies, and asked when that would happen. And also asked if it was related to all the yellow butterflies we usually see in our yard. Seriously, though, why are all the butterflies yellow this year? We have seen hundred of them this summer, and every single one is yellow! Anyways, after that, we decided to have a pizza party for an early dinner! So. Amazing.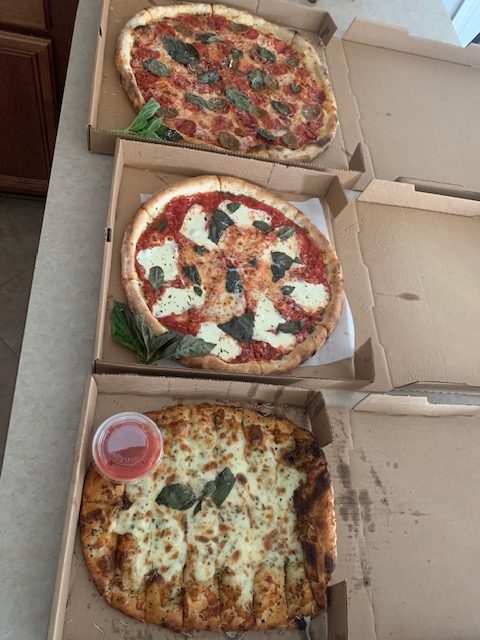 We went for our usual family car ride on Saturday. We take the same route, drive by all of our favorite places and then Zoe always asks to drive by Chris's parents house. When we got down their street, we saw that their car was there. Chris, partly joking I think, said "we could go in." I called him on his bluff, circled the neighborhood and pulled right in their drive way. We did it. We went inside! The first place we have been other than our house since March 13. We had visited them in their driveway a few months ago, but this time we went in the house and hung out for a little while. It was so nice to see them, and Zoe was in an amazing mood the rest of the weekend. I honestly think it did a world of good for her.
That evening after we got home, I hung up some pictures that my sister brought over for Zoe that my niece is no longer using. They look so cute in her playroom, and ones that can grow with her. I hung them in a way that we can add a few pieces Zoe picks out to it whenever she finds things she loves.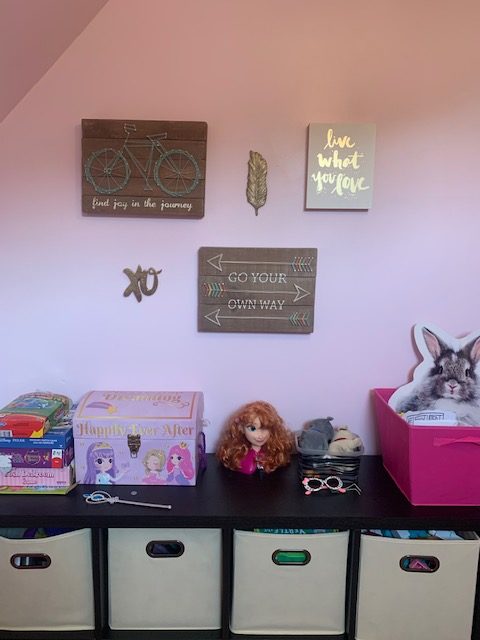 After that we went out on the deck, and Zoe and I found a fun game to play with Mac. He HATES bubbles. Hahahahaha. You can't hide forever.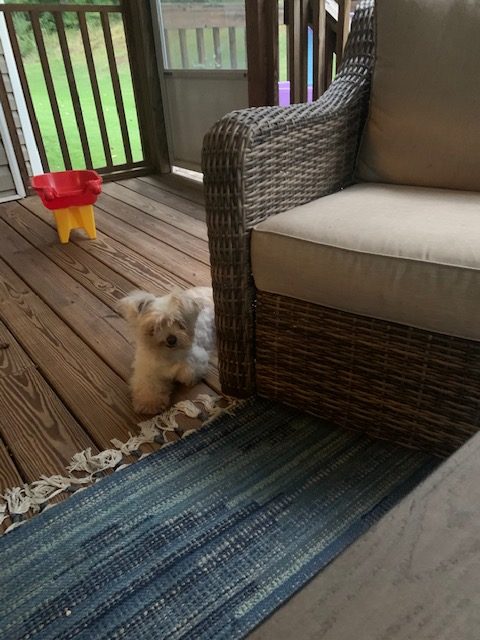 On Sunday morning, my sister came over and brought a pinata with her for Zoe. She had filled it with suckers, candy and little dolls. It was fun watching Zoe try to smash it with a stick. Zoe was obsessed with the dolls that she filled it with, and they have provided hours of play since. So thanks, Tracy!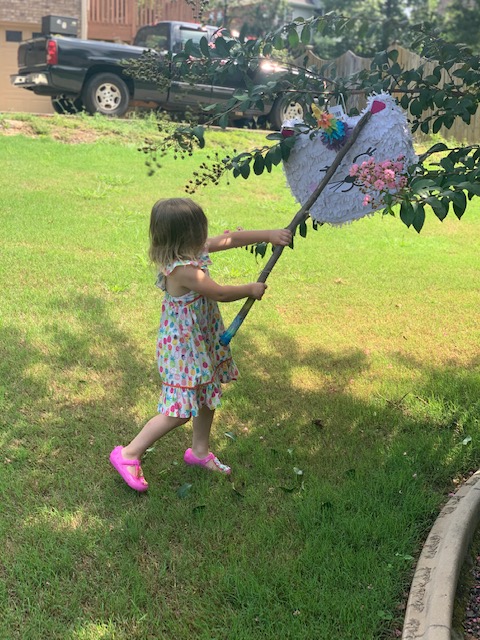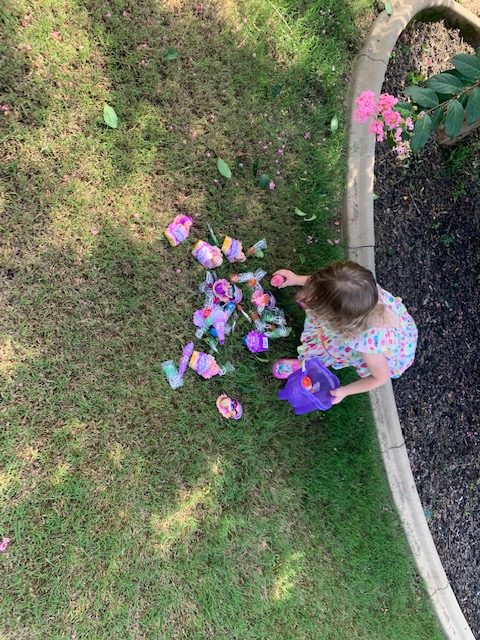 After my sister left, we went for another car ride. This time we decided to try the Sonic drive up option!!! Another big step, as the only outside food we have had, has been through delivery services. I was so excited to have my first fountain diet coke since March. Unfortunately, our trip was a little tainted, as the person who brought our food out to our car was not wearing a mask. We took everything home and zapped it in the microwave and toaster oven to kill any germs. If she wasn't wearing her mask outside around their costumers, chances are, they aren't following protocols inside either, you know?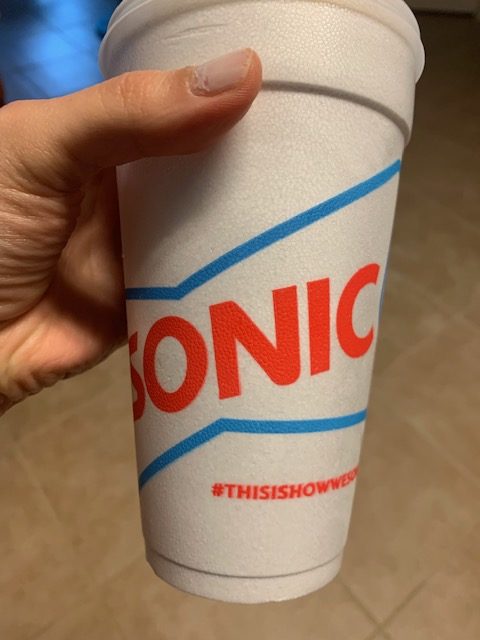 That burger made Zoe so happy though! So I am glad that we went and got ourselves back out there a little. Next stop, a pumpkin cold brew or PSL for me ASAP!!!
That afternoon, Zoe and I had made a chocolate pie and we all enjoyed it! My mom used to make these all the time when I was little, and I remembered how easy and delicious they were. Literally just make cook and serve chocolate pudding, dump into a graham cracker crust and top with cool whip. Boom!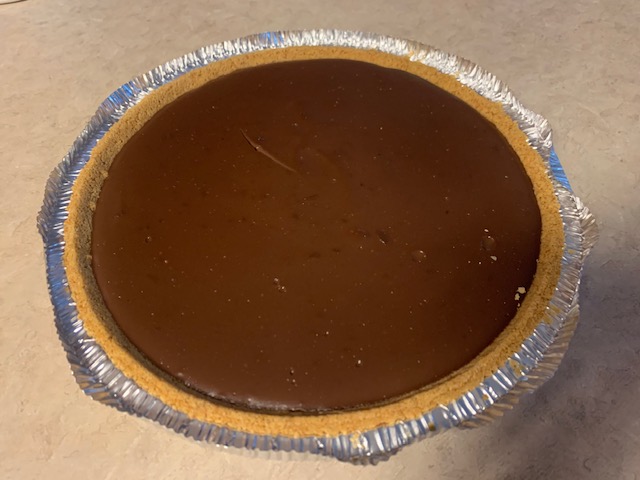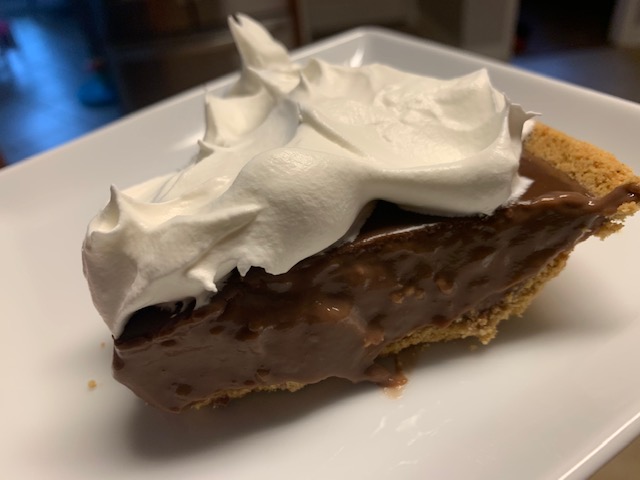 We finished our weekend with a lovely evening walk. My favorite.