*Our internet was down this morning so this post is brought to you by the WordPress app on my iPhone. Please excuse any wonky business*
The first weekend of October is here and gone, crazy right?!?! This weekend was a special weekend for me. My mom turns 50 on the 6th and my sister and I wanted to do something special for her. We decided that we were going to surprise her with a lunch out and an entire day is just hanging out as a family with no time constraints and playing board games!
We coordinated our plans with our step dad, who told her that he was taking her out for a birthday lunch on Saturday with two of my step sisters. Tracy and I planned to meet off her exit a few minutes before hand so we could all arrive at the same time. My nieces and nephews got to her door first and when she opened it, she was surprised to see them. But it's not unlike my sister to drop by if she is out that way. When she was hugging Cooper, I walked around the corner and her mouth dropped opened. She immediately was like wait, what's going on here?! My sister and I were carrying in food and games and she said so we aren't going out to lunch? Tracy said oh no we are, but then we are coming back here to spend the entire day with you!
We had to take two cars to the restaurant because there were so many of us, when we were on our way there she texted us " you two got me!!!!" We played Pictionary, Outburst, and Scatagories that afternoon and feasted on all the food that Tracy and I prepared.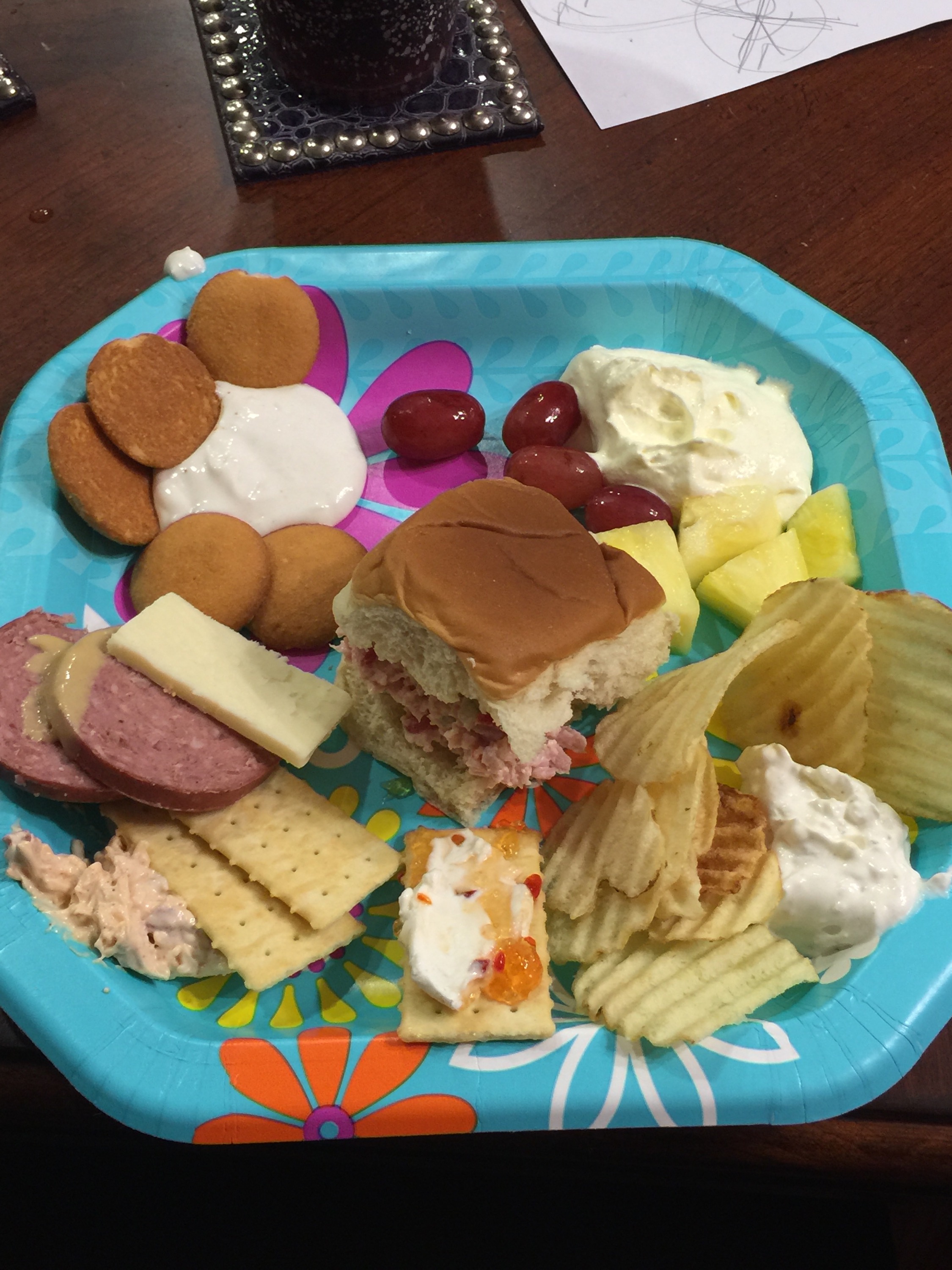 We also got to see our fur sisters who have gotten huge since the last time we saw them!!!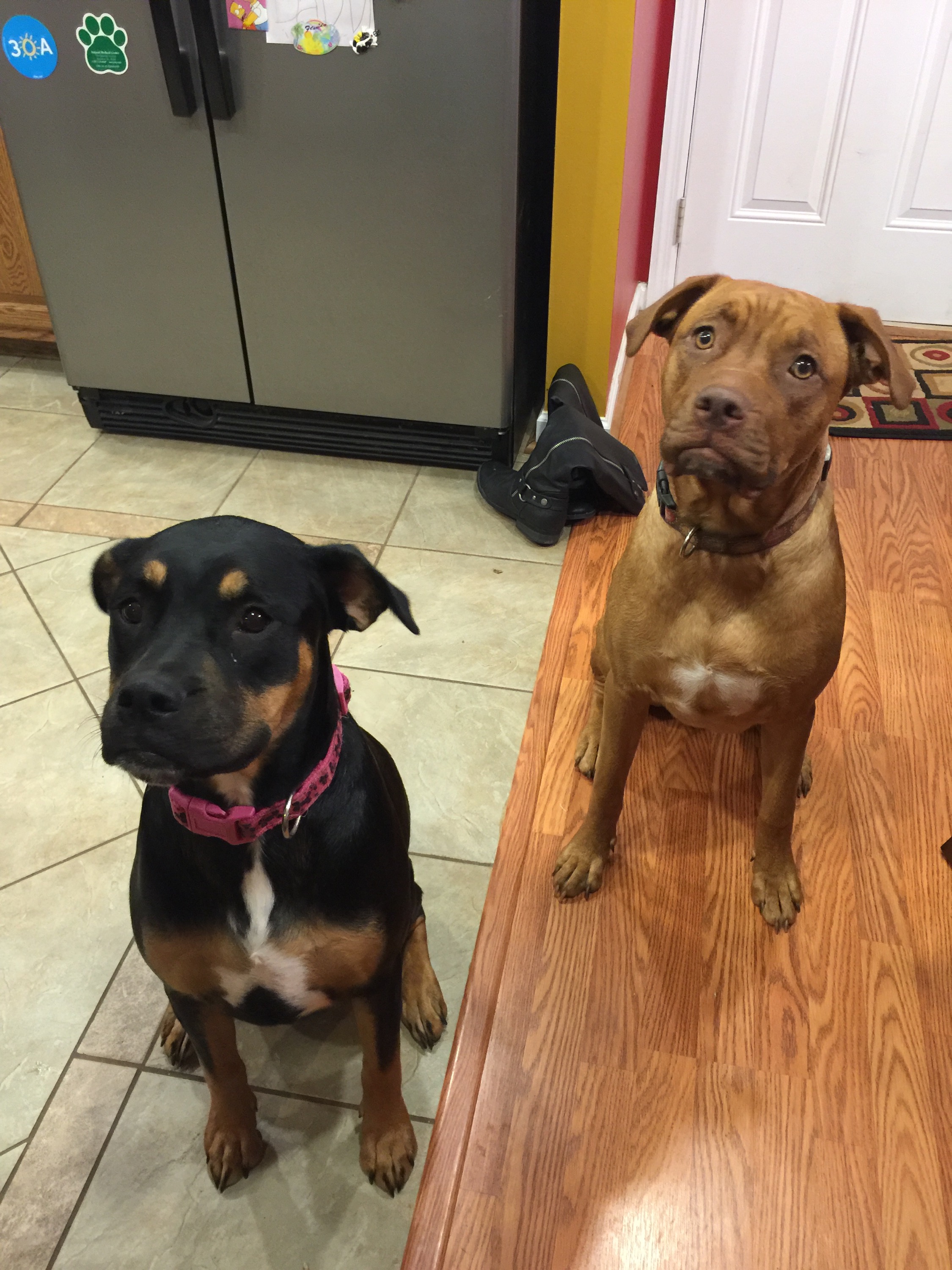 Molly and Maggie
Here's a throw back of them to last Christmas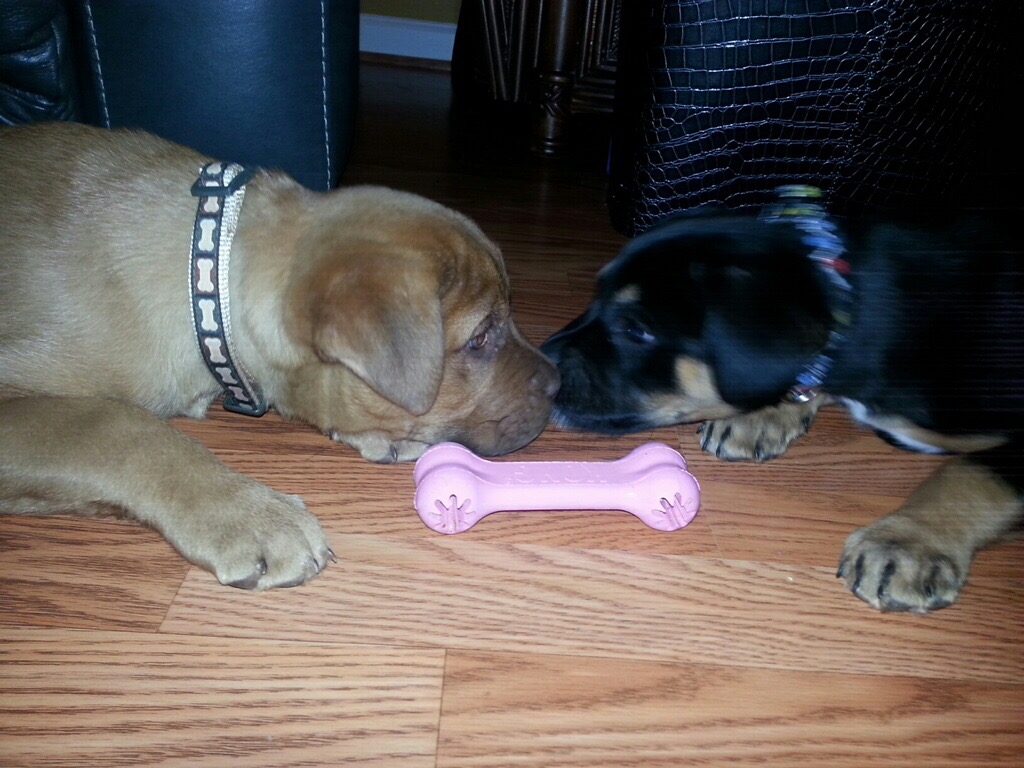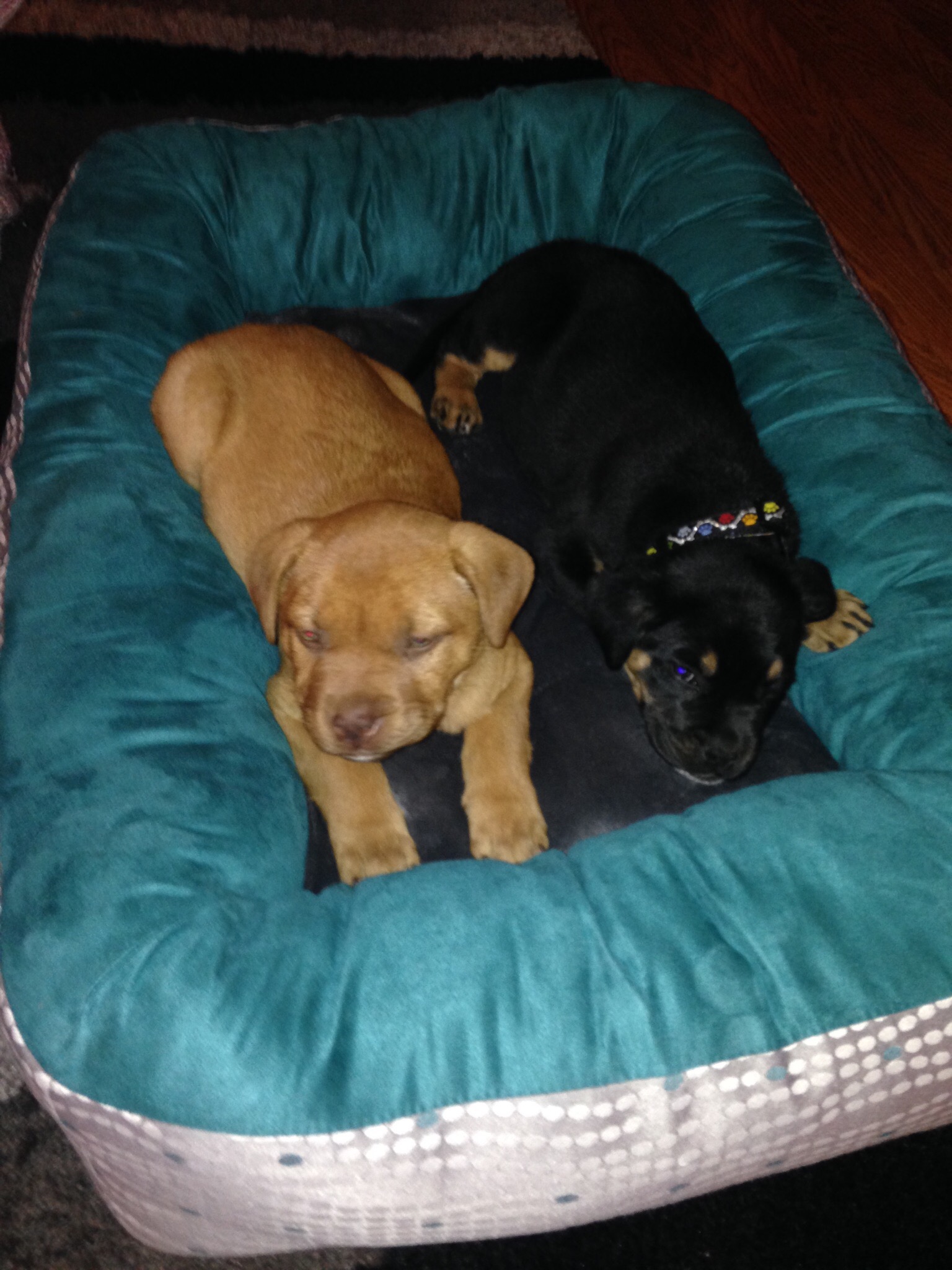 My step dad is a huge Alabama fan as well, so the game was on in the background and I got to catch glimpses of Alabama pulling out a big W over Georgia. Such a great game!
My mom was completely surprised and we truly had such an amazing time! When it was time to leave Saturday night, she had walked us out and she teared up when she expressed her gratitude for the day. Of course, I started tearing up too! I feel like we are always rushing around trying to get things done and get from here to there that we don't get to spend near enough time just hanging out and living in the moment. We all vowed that another day like this needs to happen soon!!!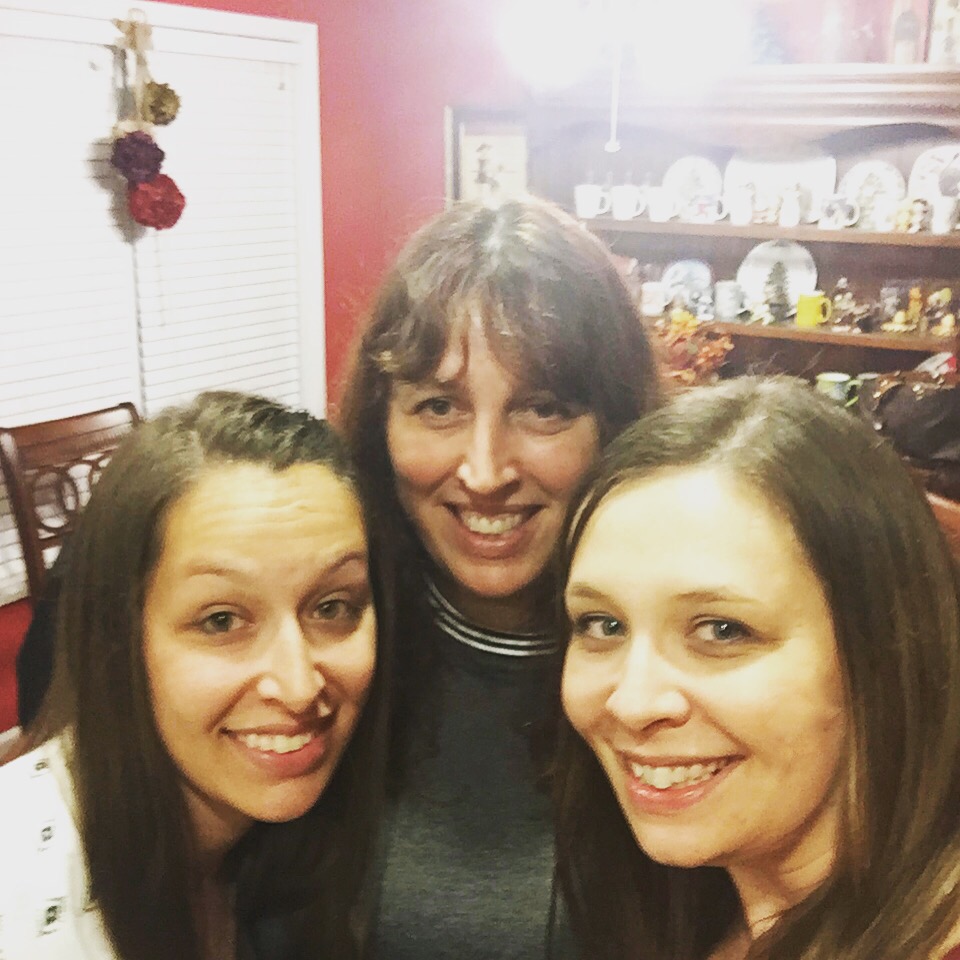 On Sunday, Chris and I went to one of our nephew's baseball games and did some grocery shopping. We watched the first two episodes of Scream Queens and tried Grandfathered as well. Then we binged on How to Get Away With Murder because we didn't get past the first two episodes last year when it came out. Such a good show!!!
I took a day off work today to chaperon my nephew's class to the pumpkin patch!!!! We are both so excited!!! Here we are on Saturday gearing up for our field trip….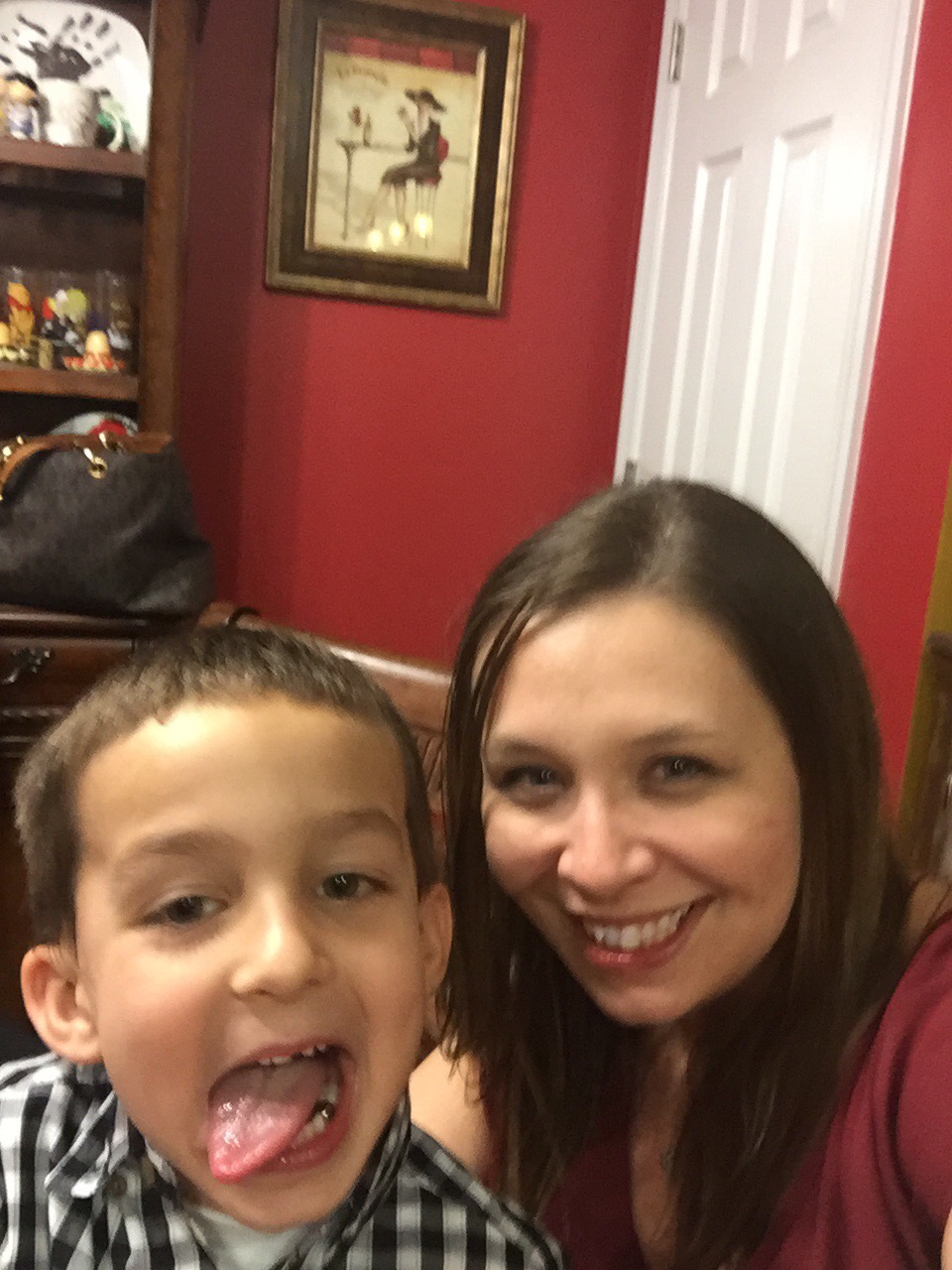 Linking up with Biana. I hope you guys have an amazing week!!!!