Some weekends are so productive, you know….like last weekend. And some weekends are not. This is one that was not! Also, can we agree that the Monday after Easter should be a national day off? Please?
Our office closed early on Friday, and after being frustrated most of the day with people on the phone…I took advantage of the early outing and went to the outlet mall on my way home! I stopped by Loft, where I proceeded to try on every dress in the store and hated them all on me. I did find a great summer sweater, a cute floral tank top and some ankle jeans. And a necklace, because duh 50% off. I also peeked in to J Crew where they did not have the dress I was lusting at on Friday. They did have the shirt but I hated the material, and decided to go to Old Navy. I didn't really see anything there that I loved either.
Friday night, Chris and I decided to order pizza from Fox's and binge watch some TV shows. I also got some reading done 🙂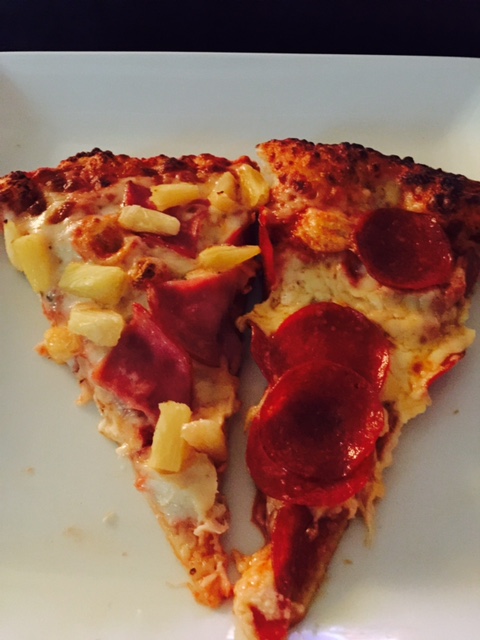 Saturday we started hitting up the thrift stores early! We did our big tour of them that we try to do about once a month. We found some games and I got three books for $2.75 total!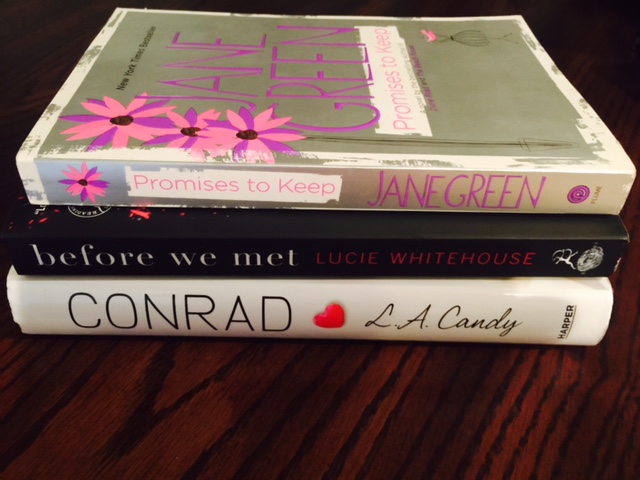 While we were in Oxford, we stopped at Cheaha Brewing Company. They are located in an old train station, and the building is just gorgeous!!! I took lots of pictures because I couldn't get enough of the wood beams, exposed brick and old world character.
The outside, they did have a patio in the back, but I wanted to stare at the inside!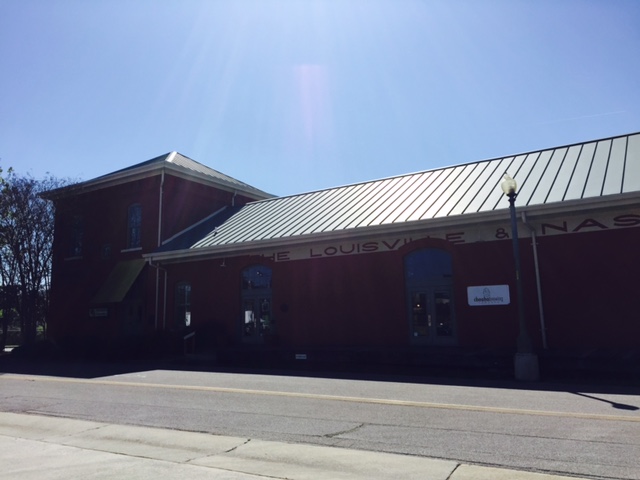 The entrance…
The coolest pictures were on the wall…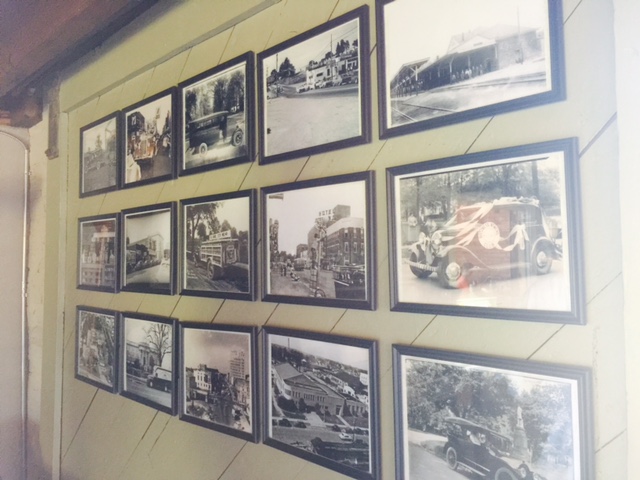 The main area…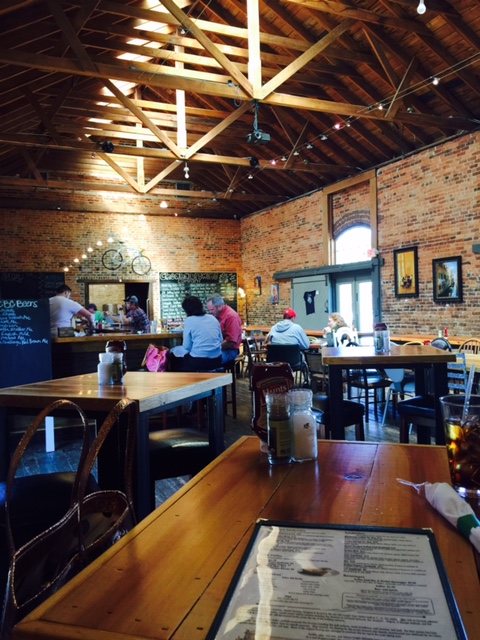 The food…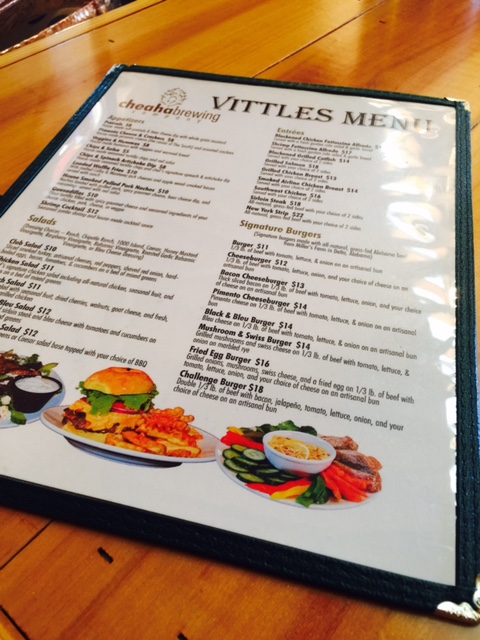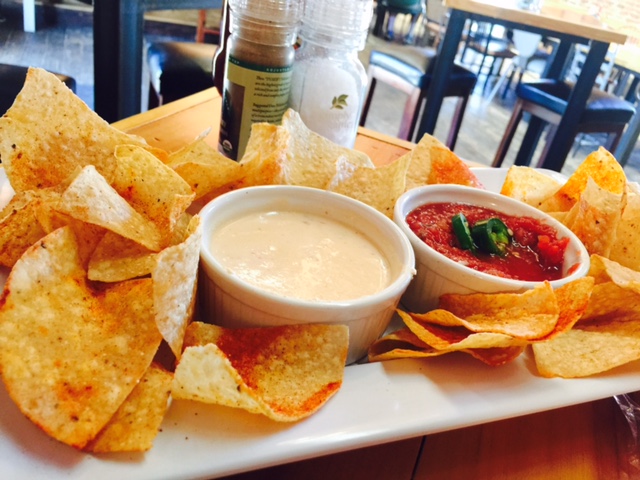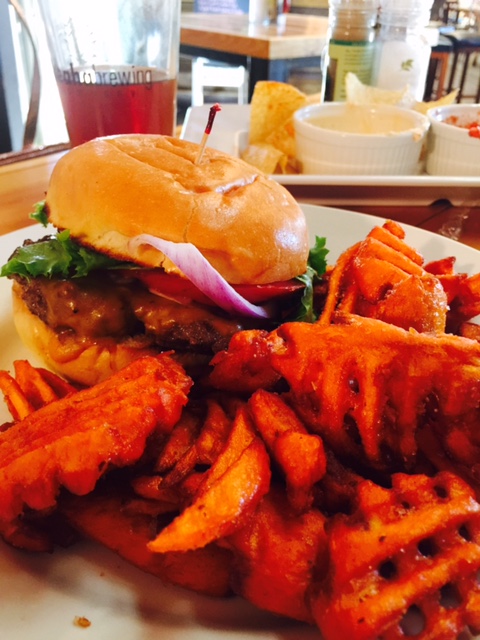 We ordered chips, salsa and beer cheese for our appetizer. I had a sweet potato beer, which was amazing!!! Their burgers are grass fed cows from a local farm and everything was top notch. Those sweet potato fries. You guys…..those sweet potato fries!!! Those were the BEST sweet potato fries I have ever had. Ever. I loved all the details of high quality products, they even had organic sea salt and organic black pepper on the tables.
The staff was super friendly and they brought out several samples of beer for us to taste. Not only do they serve their own there, but they have other local breweries on tap as well! You can even buy local art off the walls!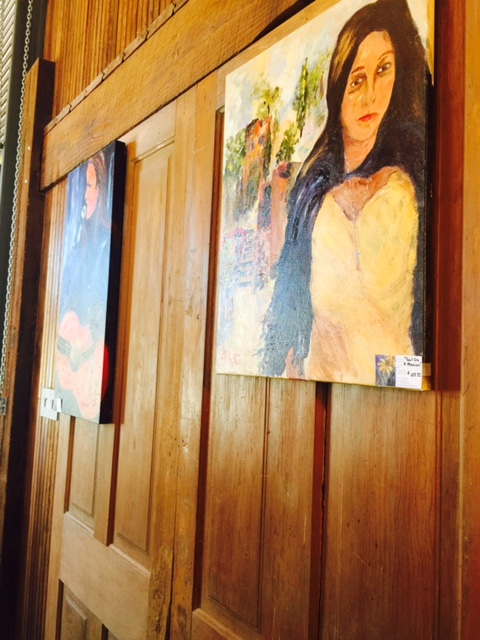 I cannot brag on this place enough!!! I know that we will be back for sure!
Saturday night, we were exhausted after all that thrifting. We stopped by Chris's parents for a few minutes then headed home.
On Easter, Chris and I have a tradition of going to Waffle House for breakfast in the morning because we know we are going to spend the rest of the day with his family so we take some us time.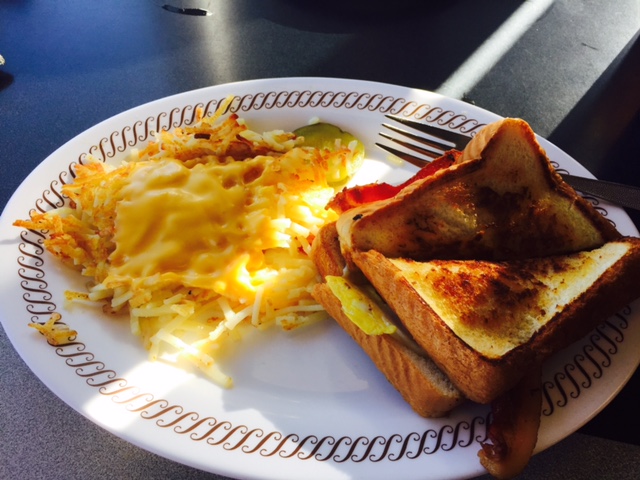 Bacon egg and cheese Texas melt for the win! With cheese hash browns of course!
We headed to Chris's parents house around 11:30 and had a delicious lunch and got to spend lots of time with his family. I think us adults had more fun hiding the Easter eggs than the kids did searching for them. 🙂
When we got back home last night, we decided to watch Walk Hard and SNL from this weekend…which was freaking hilarious. Their CNN skit was on point and I loved that Michael Keaton was the host. I'm Batman!
I hope everyone had a fabulous weekend!!! I started out my morning right with a new record on how long I can run for, so that's always good 🙂 Have a great week!